Thursday, August 27th, 2009
There are a million and one reasons why I so love and endorse engagement sessions, but the top 4 must go something like this: (1) you get to show the world who you are, (2) in your favorite personalized locations, (3) in your unique "you" clothes, (4) with your best friend and most favorite person in the world (usually your fiance, but I don't mind if you give me that title too :). And what Nina and Erick showed, lovingly and wholeheartedly, is that they're Laughers. They laughed from the second I pulled out my camera, as we were chatting in between shots, whenever they caught one another making a silly face – and I would be telling a bold-faced lie if I didn't say that I LOVED every minute of it (and that it was horribly infectious).
I really adore all the kinds of expressions that seem to come up in a shoot – the serene shots, the sweet smiles, even a more serious moment or two, but my favorites are always the ones with the big, honest laughs. The kinds that remind you of why you're doing this whole marriage thing in the first place… because who doesn't want to spend the rest of their life with the one who makes you giggle until your sides hurt & milk comes out of your nose? (The latter didn't happen on the shoot, but it's totally happened to me umpteen times, usually with painful things like juice and maybe soup.)
We met up with Nina & Erick in downtown LA, starting off at the Walt Disney Concert Hall, making a detour through the tall fountains of the music center, and ending by MOCA. Thank you Nina & Erick for an afternoon filled with laughter and love!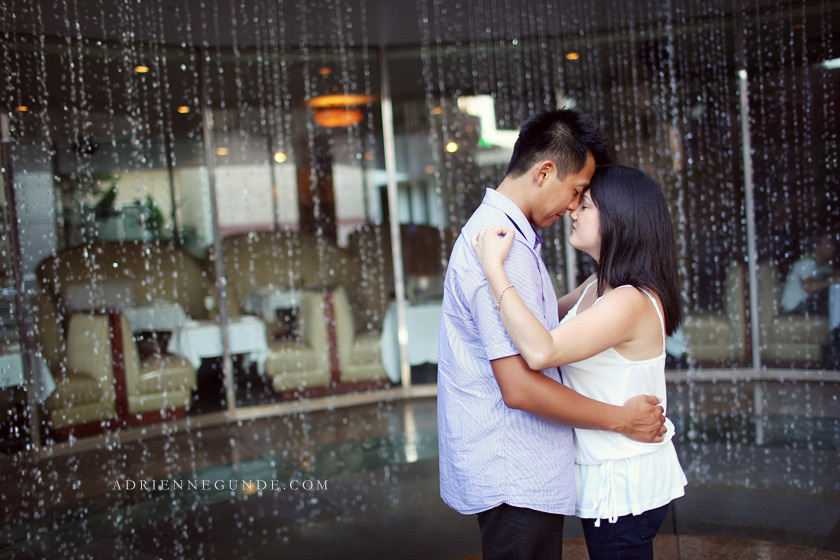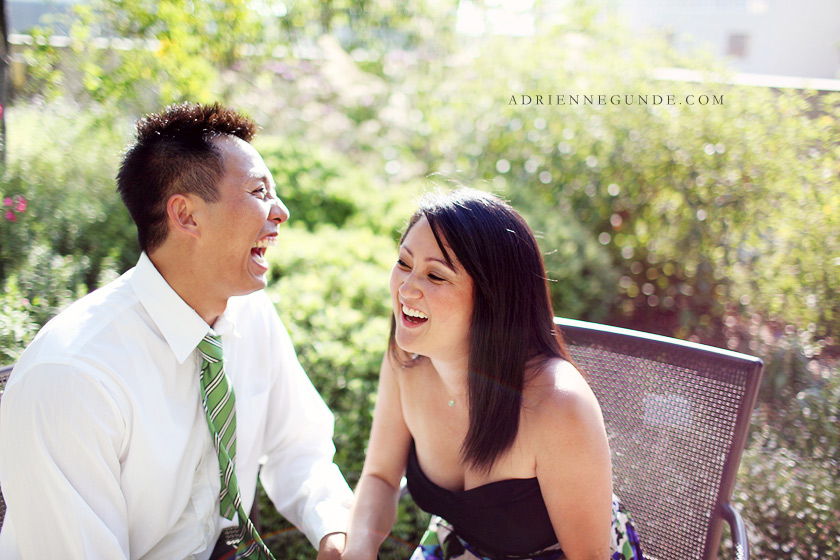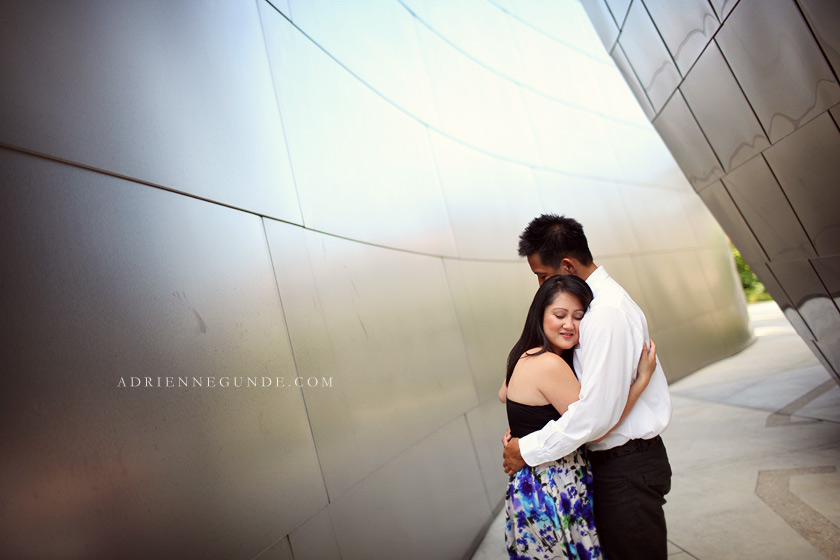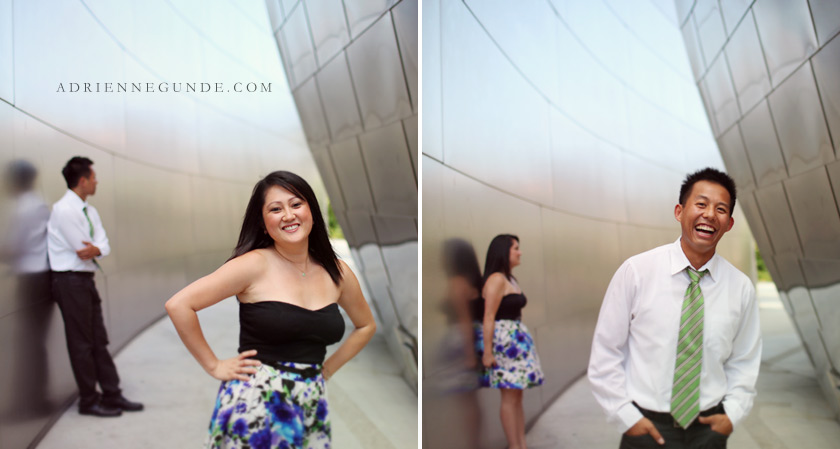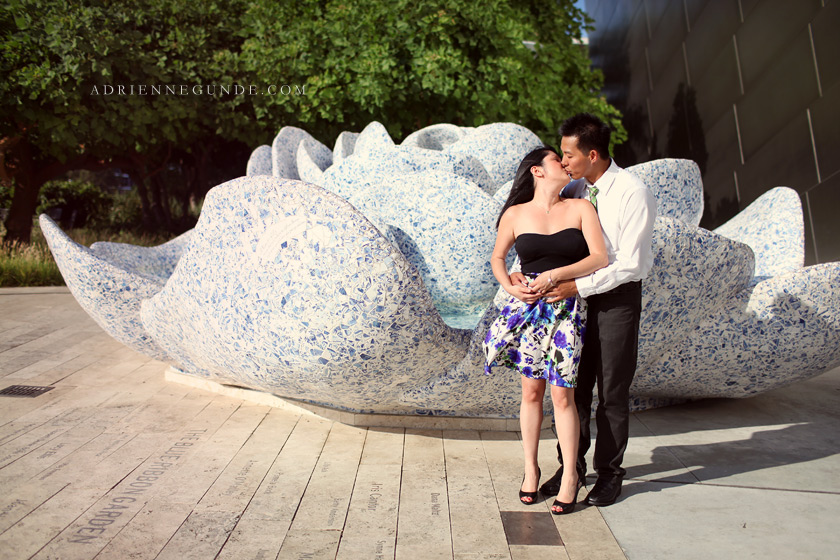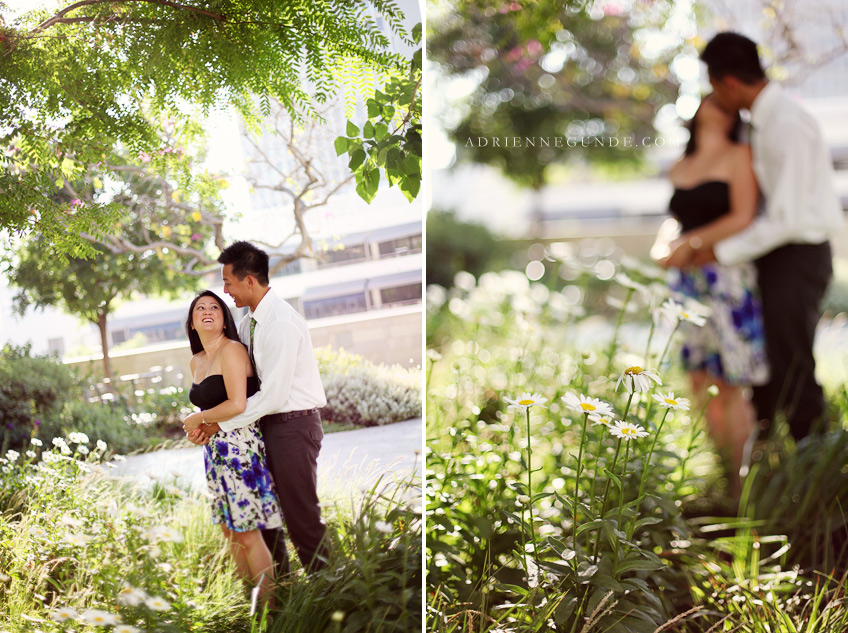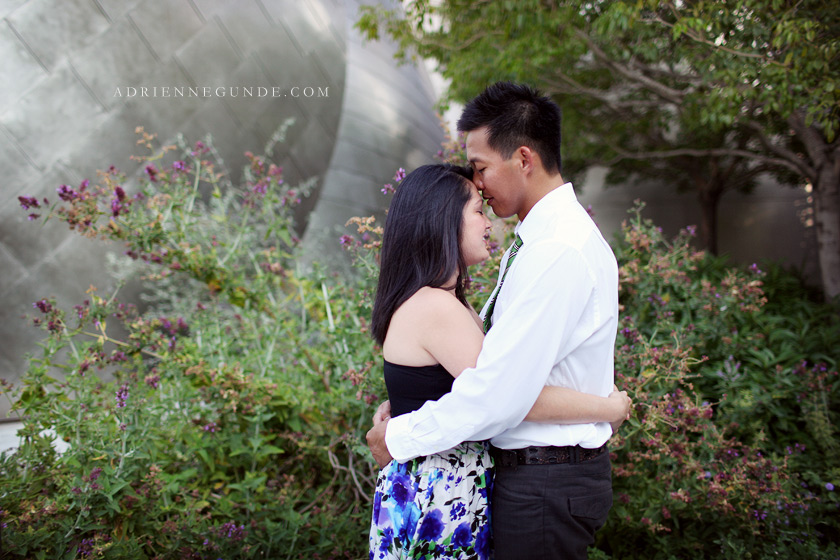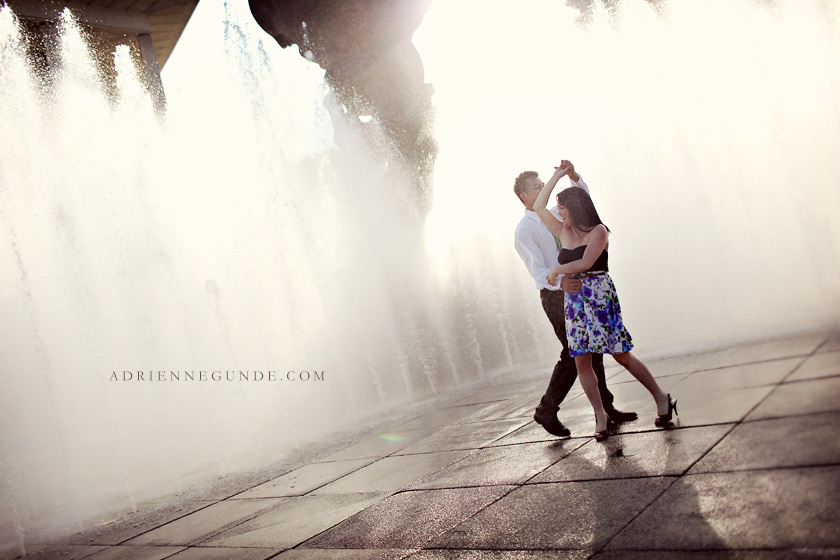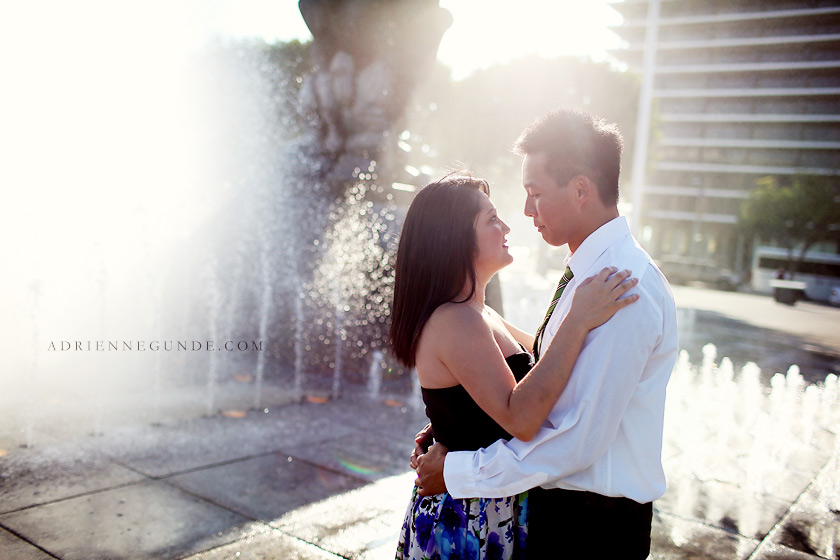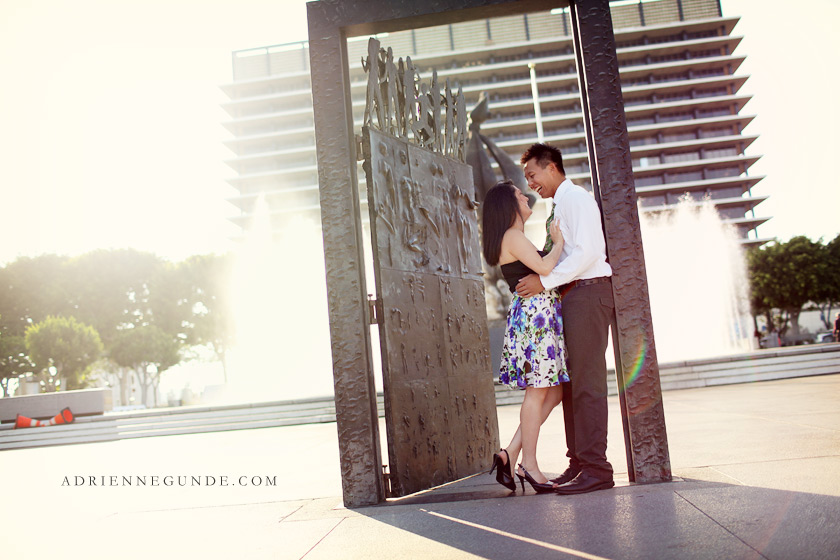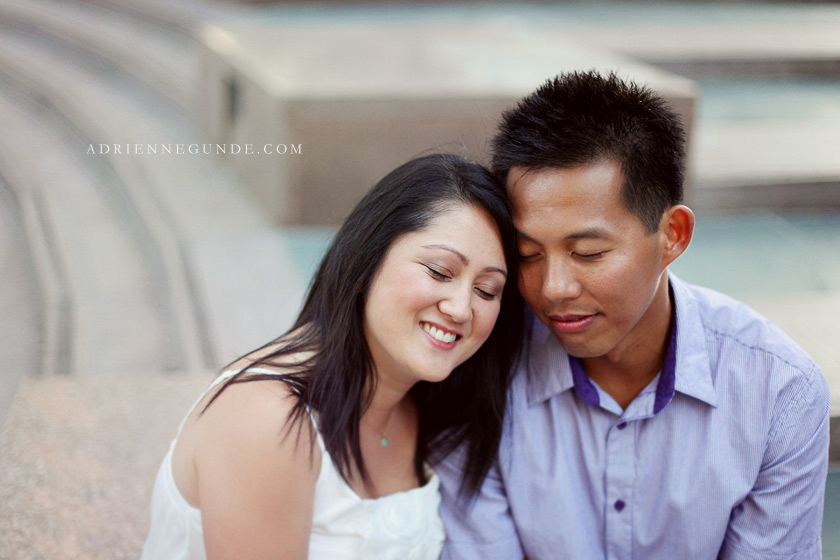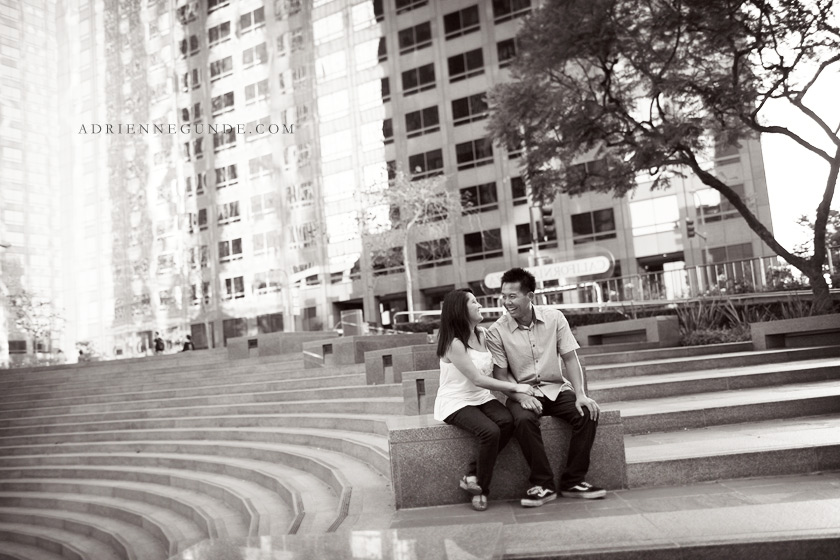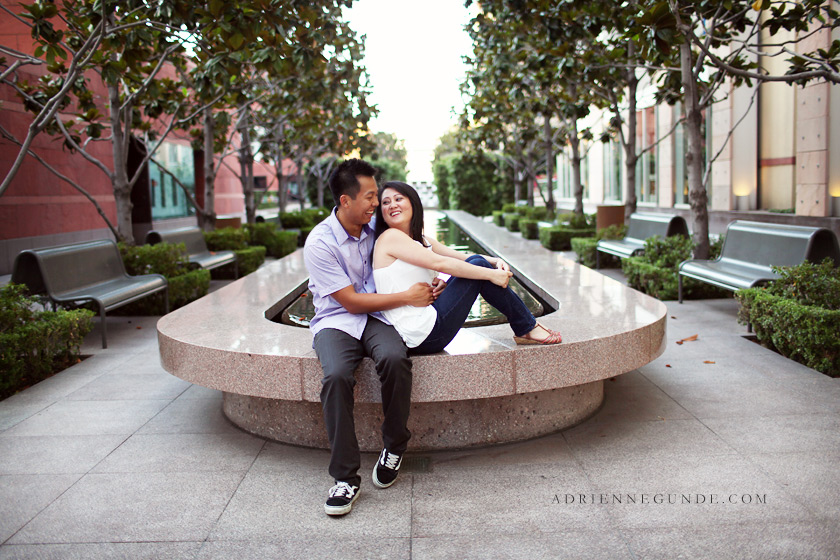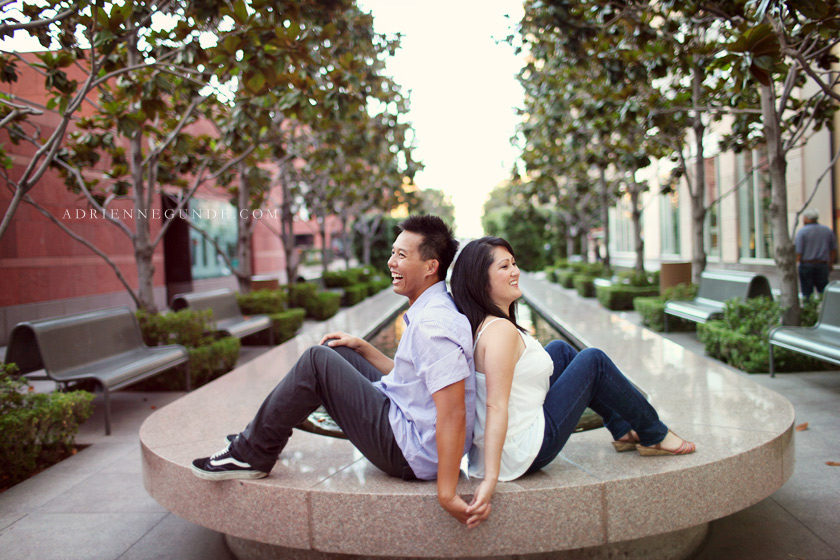 I love this sculpture in front of MOCA. Totally reminds me of something out of a Studio Ghibli movie.