Thursday, May 30th, 2013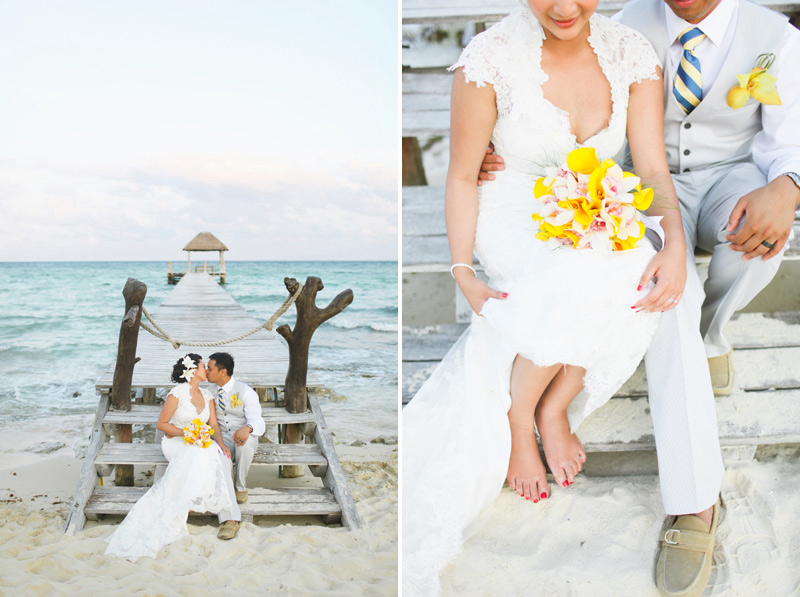 Many destination weddings are small, a gathering of just your closest family and friends, who make the trek out to somewhere beautiful to celebrate you. On that note, I'd like to say that Rose and Lee had about 60 people who flew out for their destination wedding – which should give you a keen sense of just how awesome they are. That they are kind, funny, and warm-hearted, and therefore have so many who love them and wanted to share in their special day. It was set along the white sand coasts of Playa del Carmen, flanked by pretty gardens (with hammocks! can't get enough of the hammocks!) It was breathtakingly beautiful in every direction you looked. With 60 people, you can have a bit of a party while still feeling intimate and cozy, which made this day just so fun to photograph!
Special thanks to Alice Hu for flying out & shooting with me, and being totally on board with ordering chicken nuggets and fries from room service post-wedding :) My kind of travel partner!