Monday, March 29th, 2010
A bit belated, but wanted to do a quick post on WPPI 2010! It was a fantastic experience in so many ways & since rehashing everything will be a bit overwhelming, I'll do a quick recap on what I learned in lovely bullet-point style:
– Having a fantastic second-shooter boyfriend to hold your hand through your first WPPI experience is totally amazing & invaluable. But leaving the guys behind and making it a girls trip is also a good call :) Road-tripped it to Vegas with the best roomies a girl could ask for – Serena Grace, Caroline Tran, & Sarah K Chen. It was so fun & inspiring sharing the trip with them!
– Take some classes. I only browsed the trade show last year, but took 2 classes this year – Elizabeth Messina & Jonathan Canlas – which both blew my mind. They are both utterly fantastic film photographers, and though I've been infatuated with the depth & color of film forever, I never strongly considered shooting it until I heard them speak. I don't think the change will be happening in my professional work anytime soon, but I am definitely hoping to start shooting film personally.
– Bring a point-and-shoot to capture all the fun moments & DON'T FORGET THE CHARGER. My 5D was charged up all nicely but I didn't quite feel like lugging it all around the MGM. My point-and-shoot died literally 1 hour upon entering into Vegas city limits. Sad day!
– And lastly, what happens in Vegas apparently does NOT always stay in Vegas, since I basically caught the bubonic plague there and it followed me all the way home to Los Angeles. Lame.
Some quick photos of a few of my favorite memories…
Roomies before the Airhorns & Lasers party..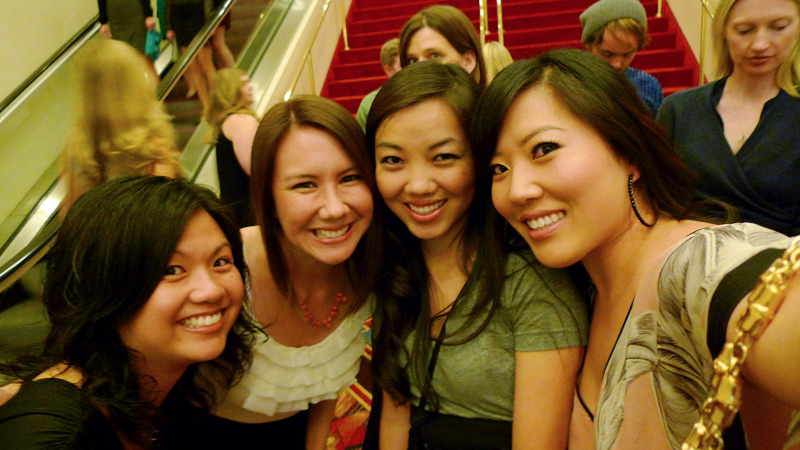 One of my few shots with my 5D.. Sarah & Serena peeking out the window upon our arrival to our suite: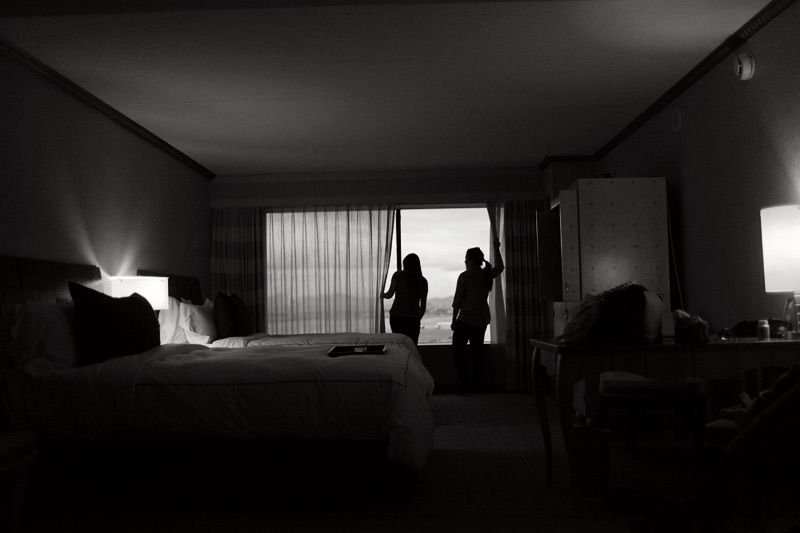 So happy to finally meet Tey Garcia & Karen Atrero – the sweet girly halves of amazing husband & wife photog teams!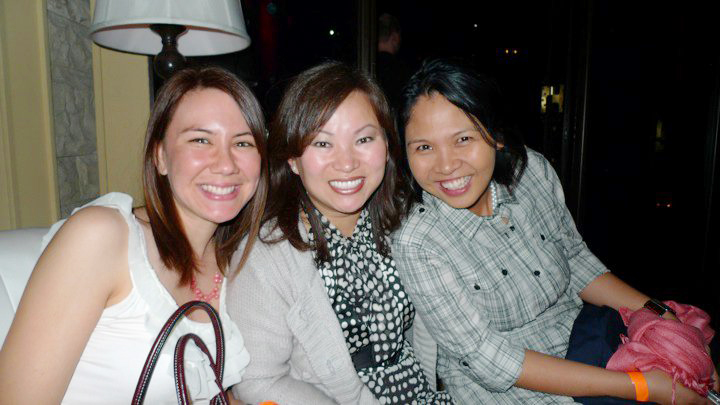 A shot from the Fuji booth… with the cost of Polaroid film starting to cost me all my limbs, I would love to get my hands on a Fuji Instax!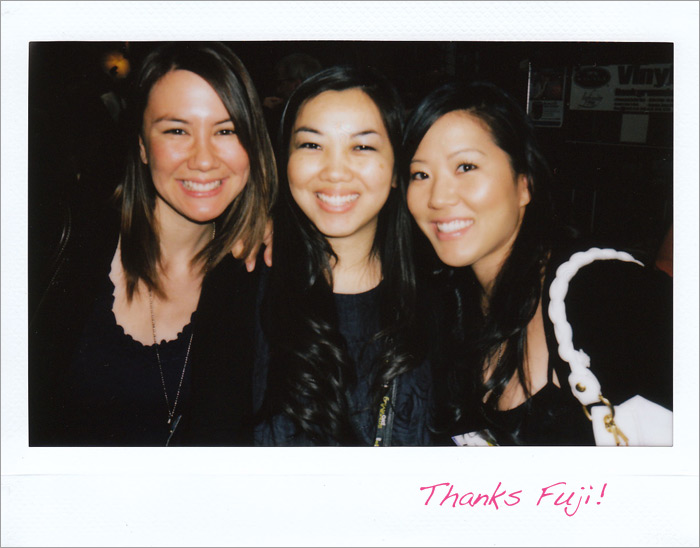 Fun at the SmugMug party (my first time donning a Snuggie!)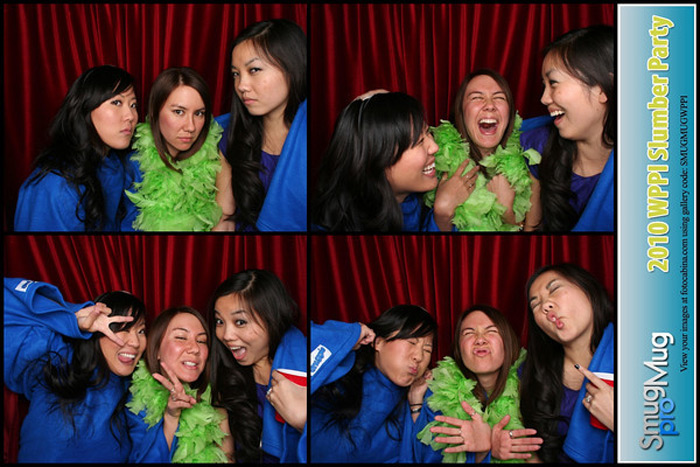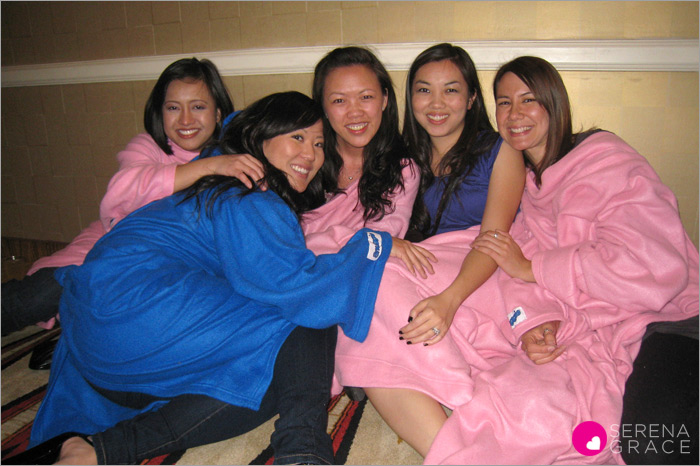 A pic with my SD girl Jackie Wonders.. I [heart] her!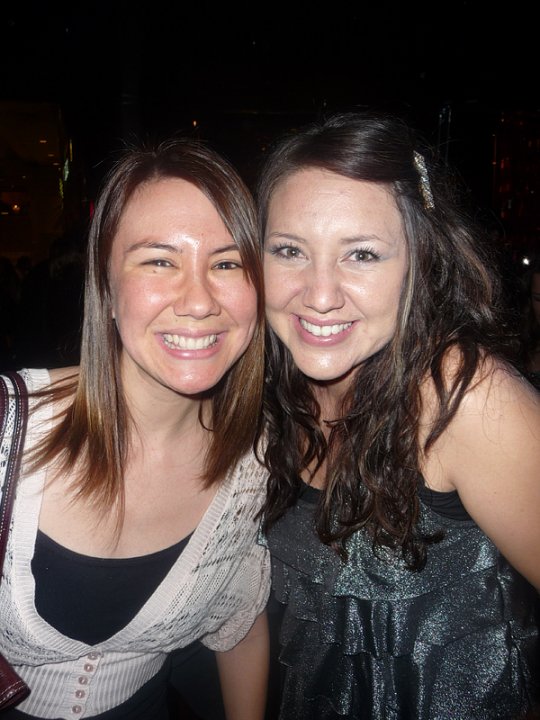 On the way home from Vegas (after a quick stop at the delicious Mad Greek), we stopped off in the middle of nowhere for a quick impromptu portrait session. The light was gorgeous!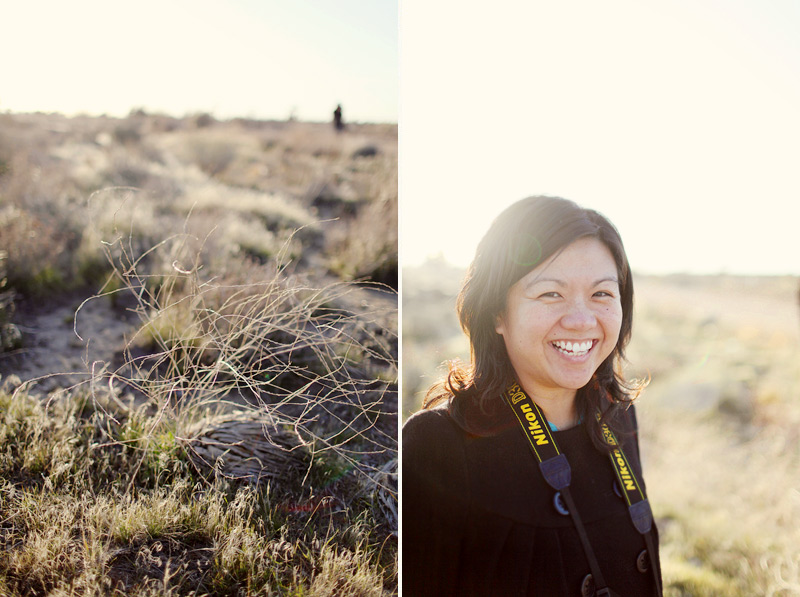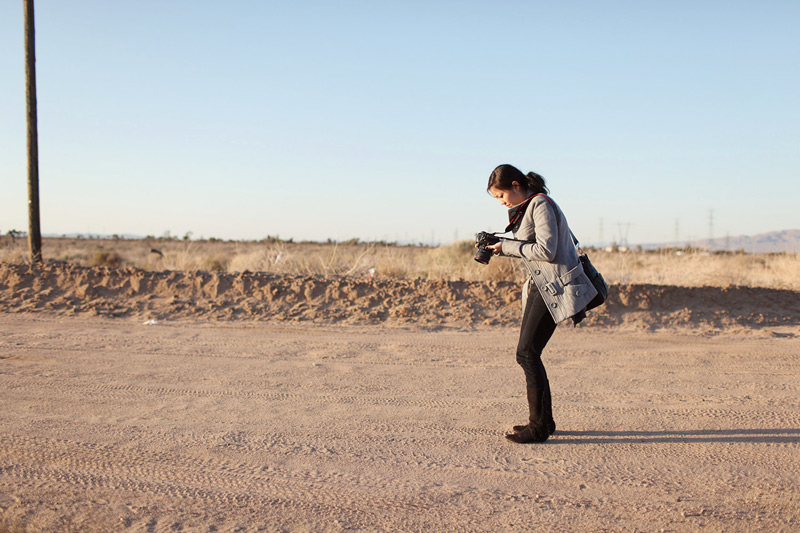 Sarah's Contax.. you can see some of her lovely film captures here: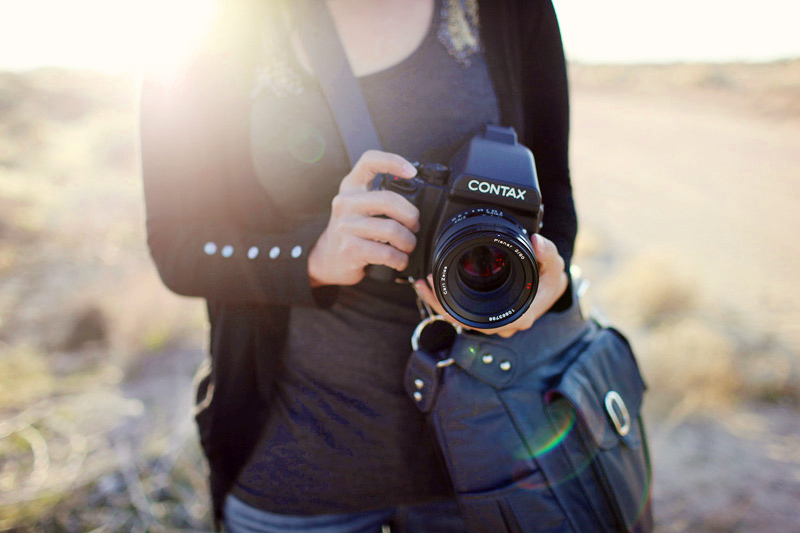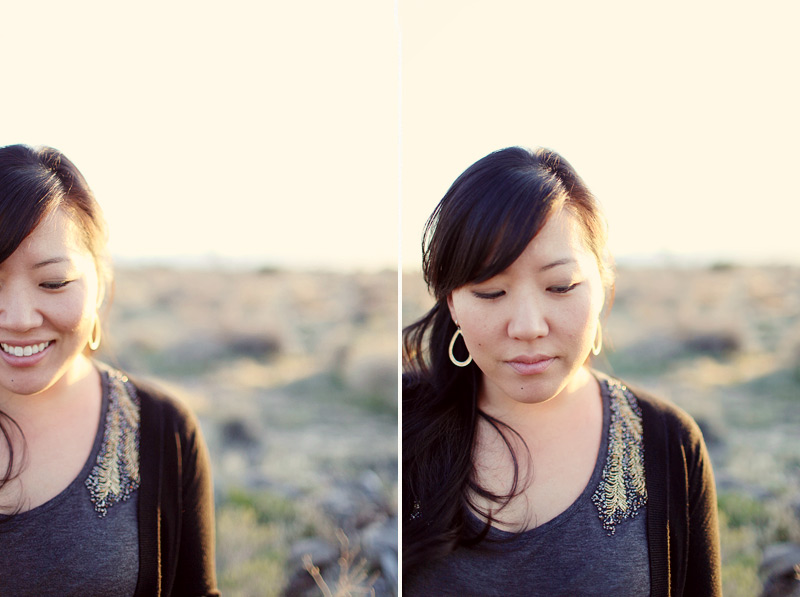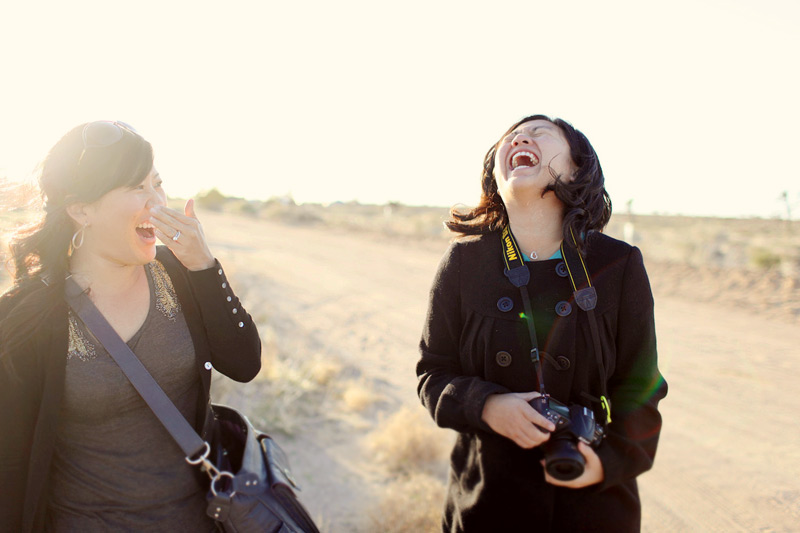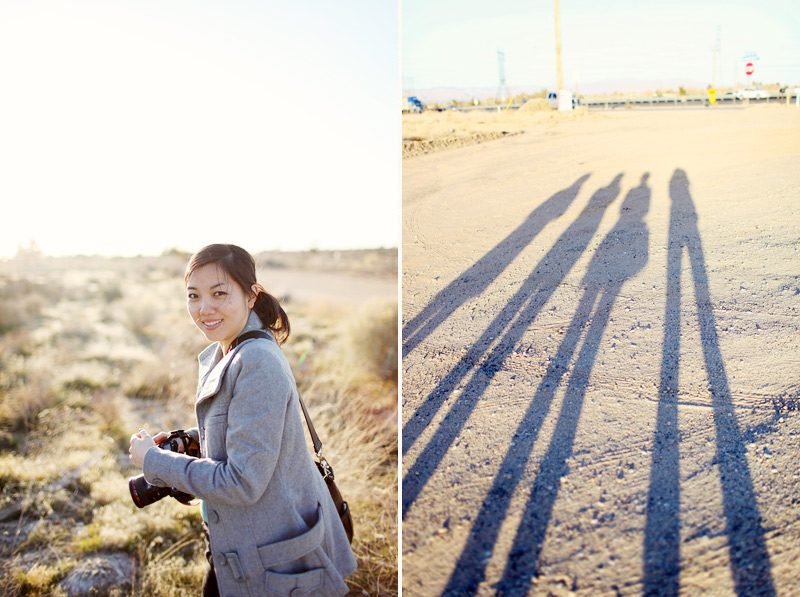 And one of yours truly, courtesy of Serena. It's been ages since I've had a portrait taken of me, but these girls are excellent at making you feel as un-awkward as possible.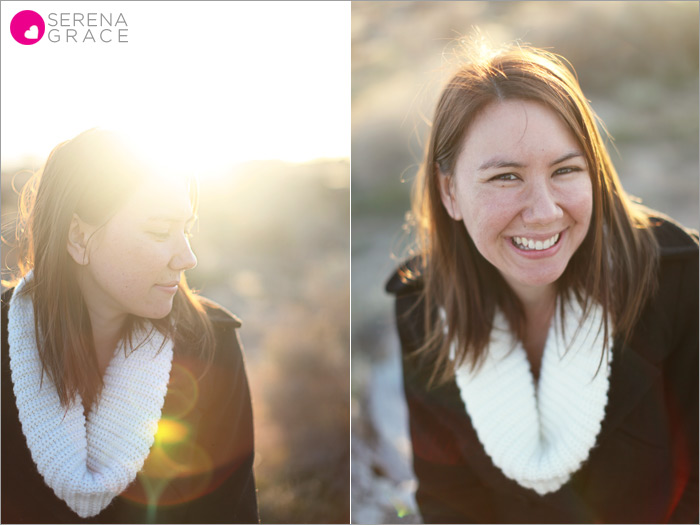 And a quick last group shot before heading back into LA!