Thursday, September 17th, 2009
My initial meeting with Gloria & Ed was extra exciting in a unique way – when Ed contacted me, he explained that he was looking for a wedding photographer, but he was also interested in chatting with Scott about guitar amps. He had read about Scott's business on my blog and asked if I could bring him along. Of course Scott excitedly obliged, and so the four of us met in a sunny cafe on a weekend afternoon.
We chatted about weddings for half an hour, and then guitar amps for the other half. (Or more specifically, Scott & Ed chatted about guitar amps and Gloria and I eventually started our own conversations about more girly things :) It's tons of fun to bond with clients about their wedding, but always exciting when you find other connections to grow mutually excited about. And although I got hopelessly lost somewhere in between "tolex" and "baffle", I was still brimming with excitement to be finding connections by association :)
Gloria & Ed 's wedding was held last month at the beautiful Summit House. Gloria is a talented designer & artist and she put together programs, favors, and other details that took a fresh perspective on the often traditional pink, and were just stunning. They held photography with high importance and allotted an hour before the ceremony for their portraits, and then TWO more hours after the reception for more photos. It was a morning wedding, so after a fun goodbye from the guests, we headed to Cal State Fullerton for photo time galore!
Gloria & Ed – thank you so much for the opportunity to be a part of your day. It was such a beautiful wedding and we are so glad we were able to spend the time with you afterwards – we not only got to take some awesome photos, but we felt we really got to know you both better and had such a fun time running around the campus with you!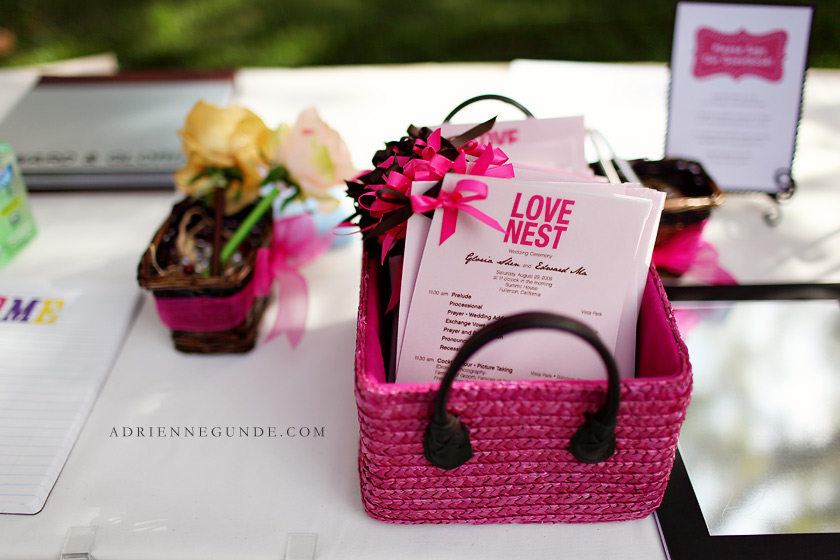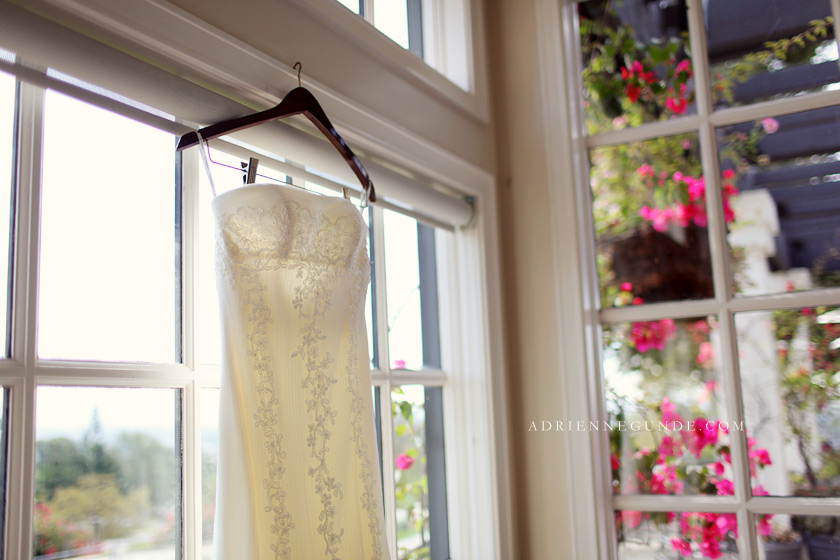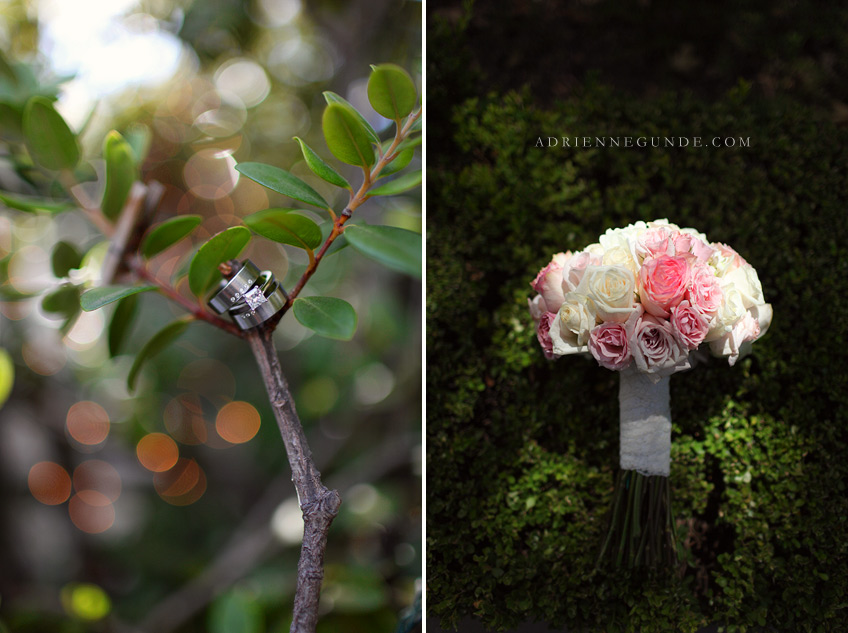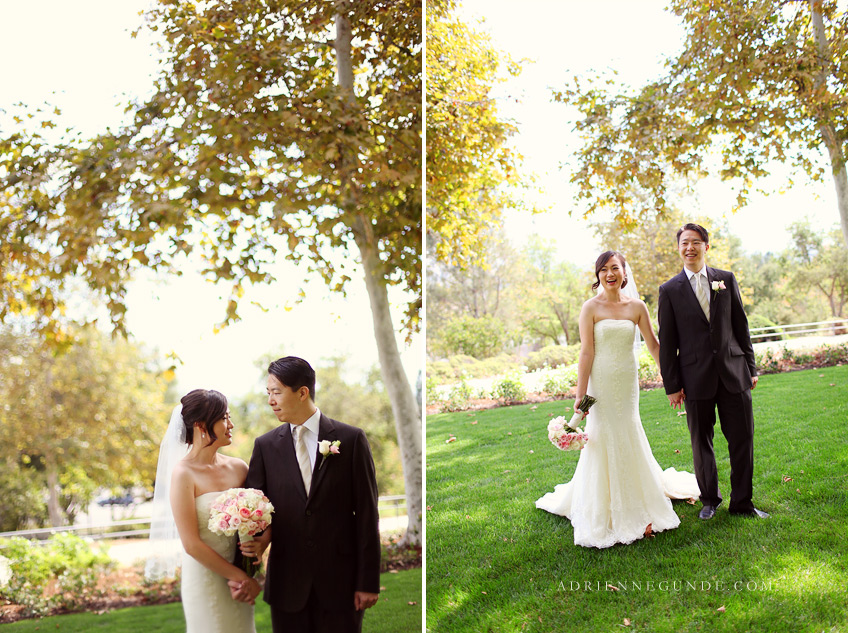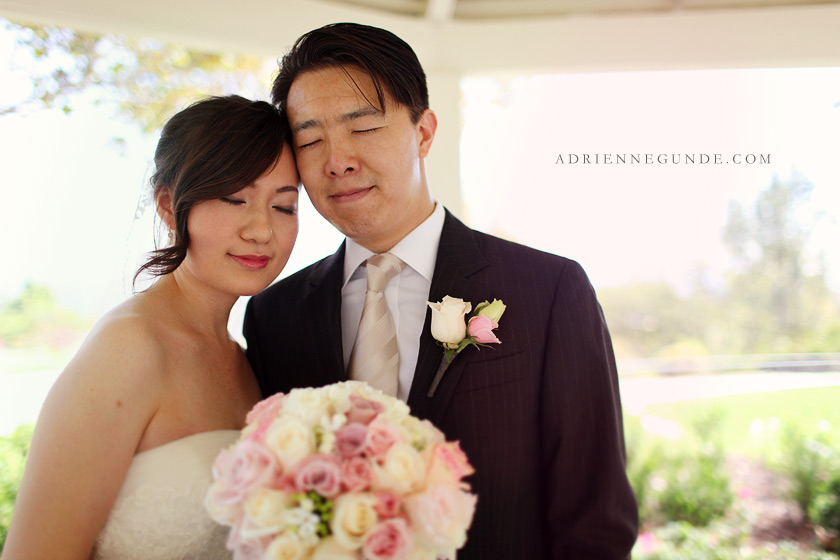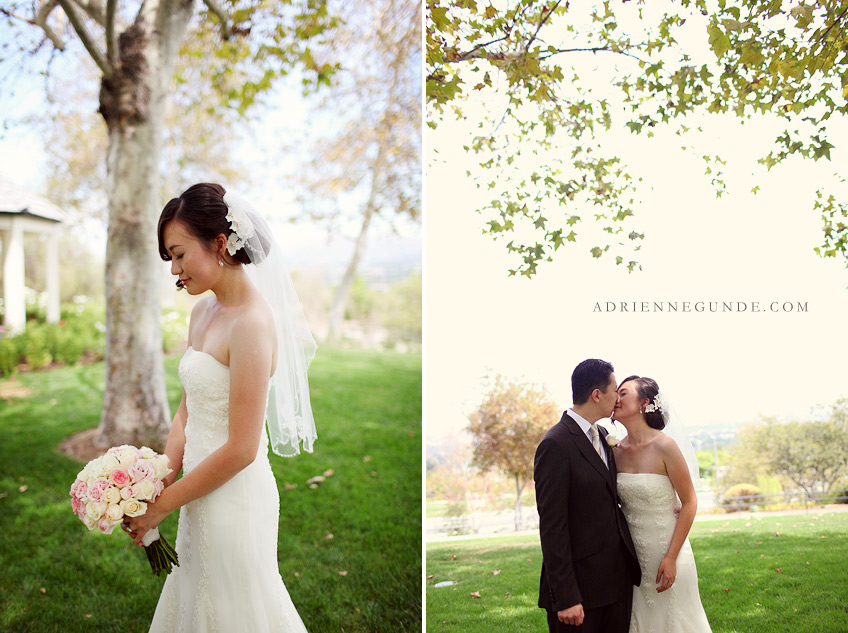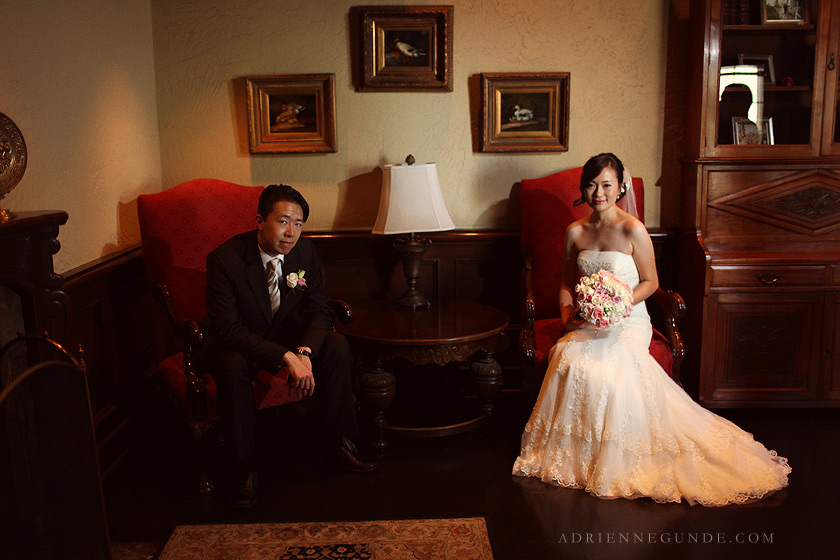 I love the old-timey 1950s cinema feel this one has :)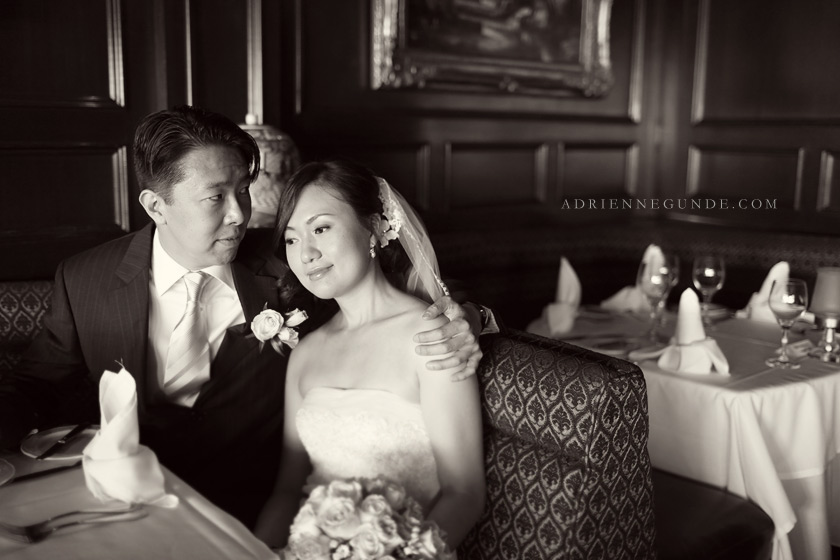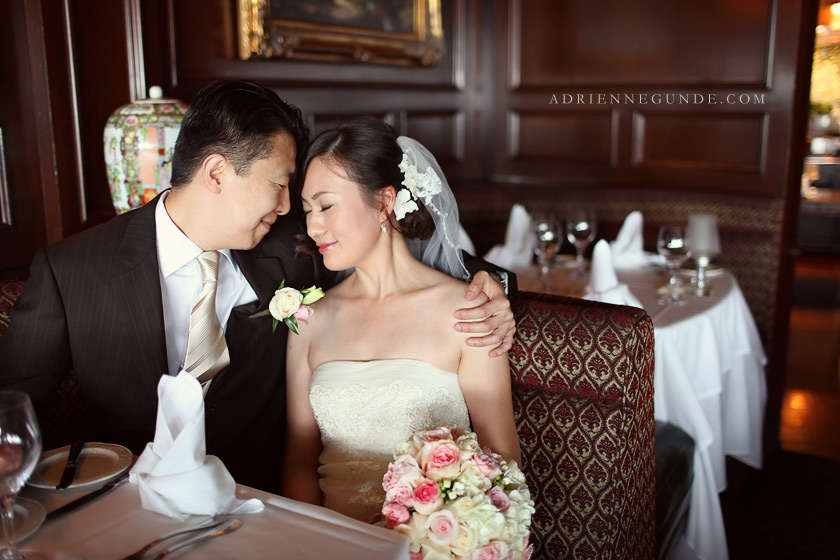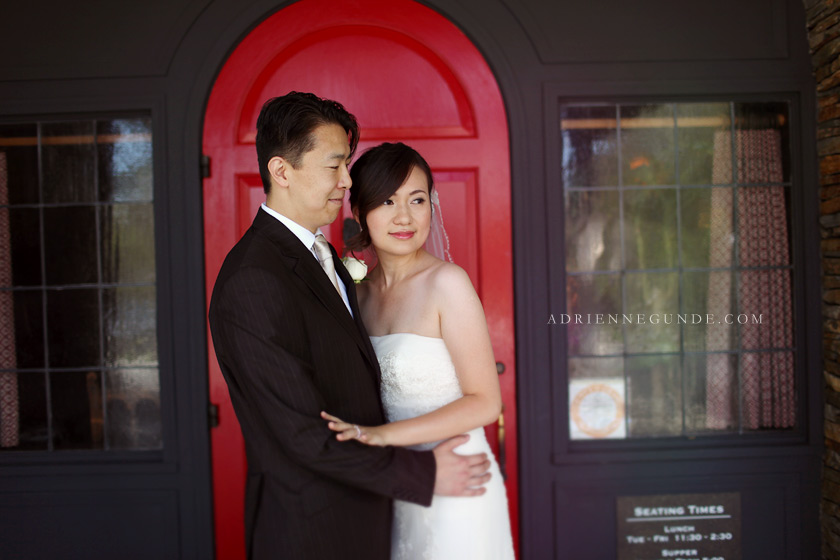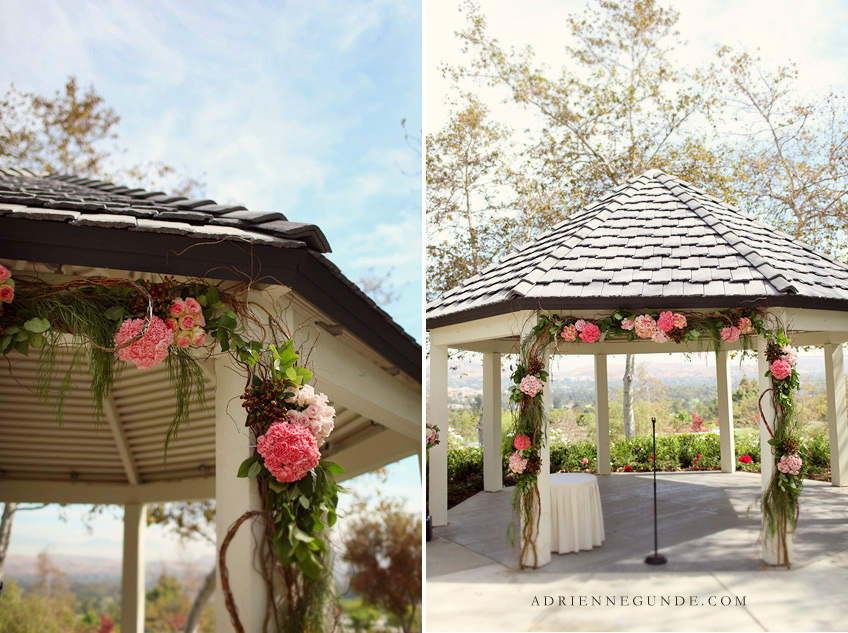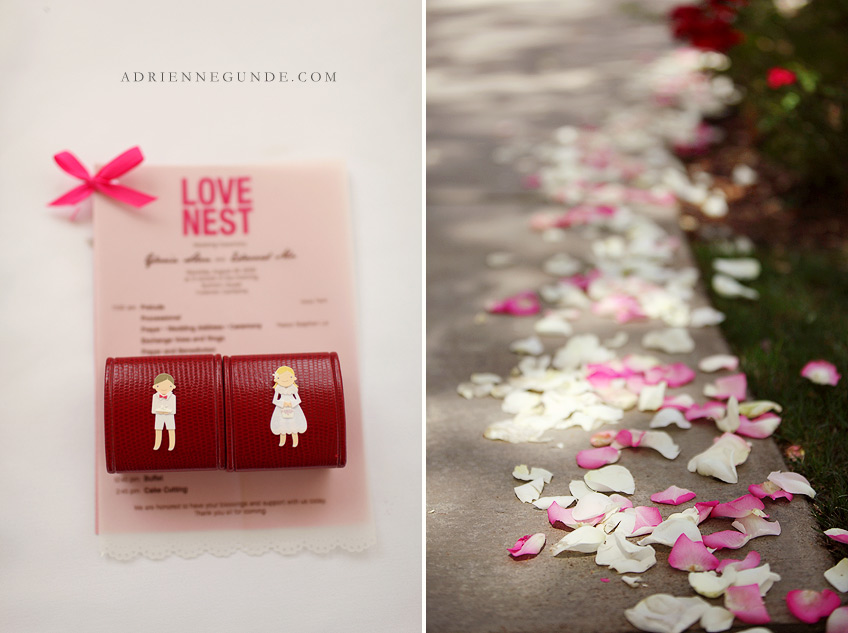 I loved how the handcrafted details were whimsical and not too matchy, but all tied together perfectly. The sign-in table was a wonderful mix of colors and textures!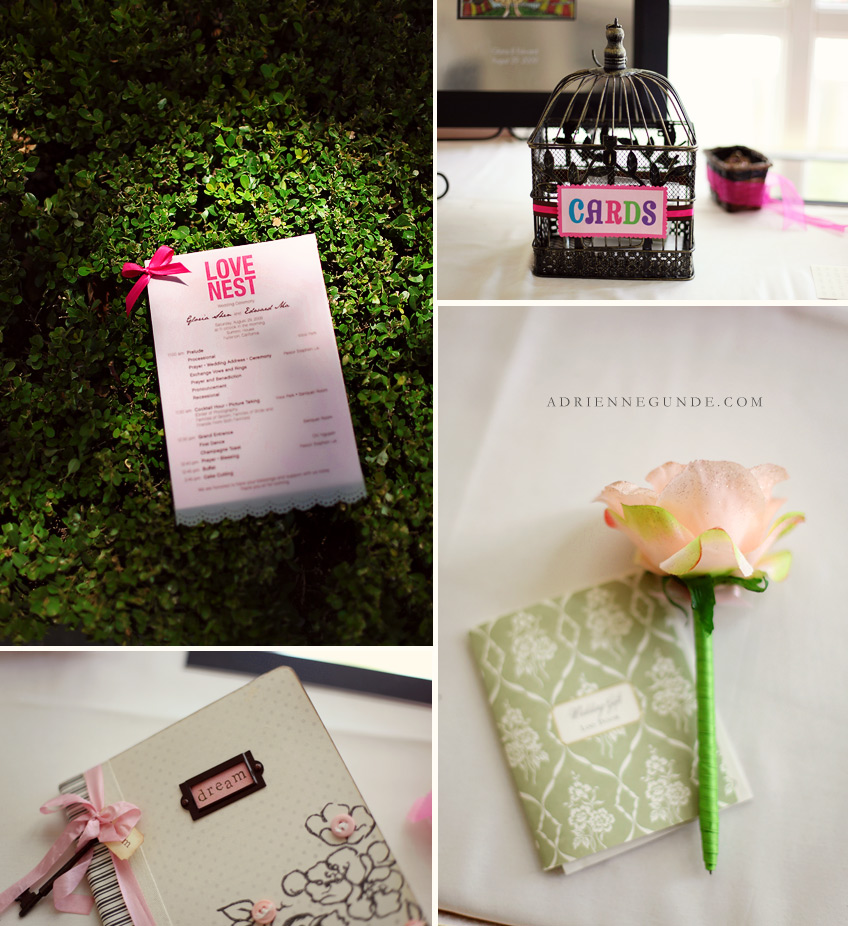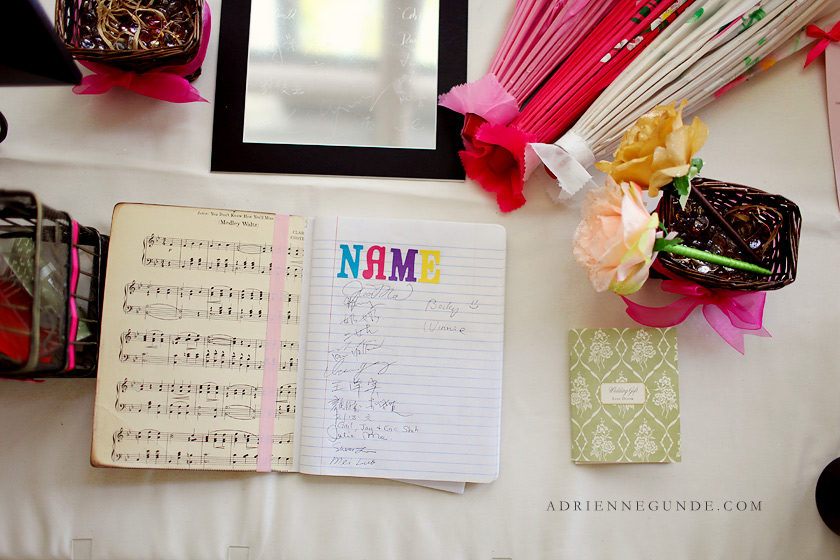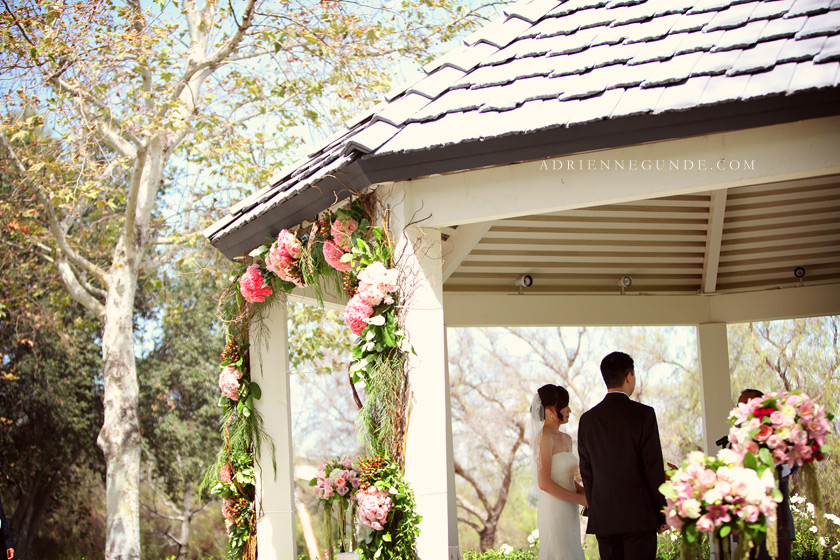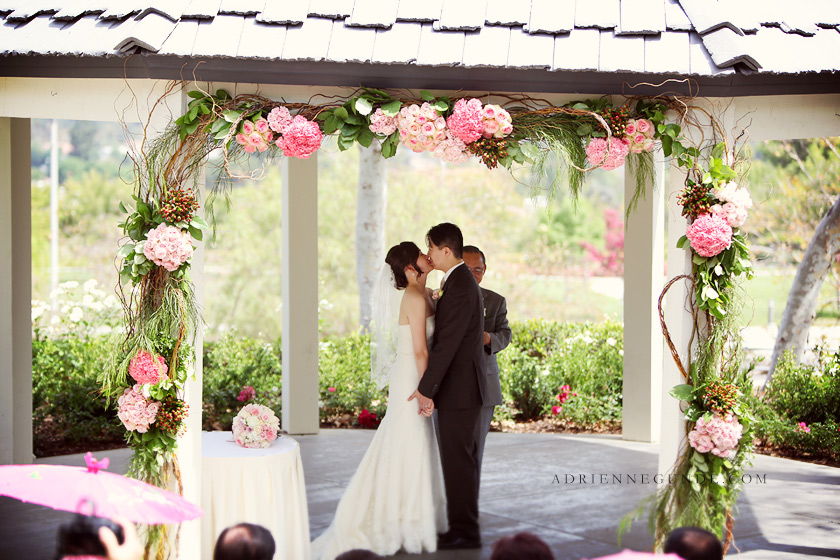 This little guy was awesome! He walked right up during one of the toasts and quietly waltzed around before returning to his seat: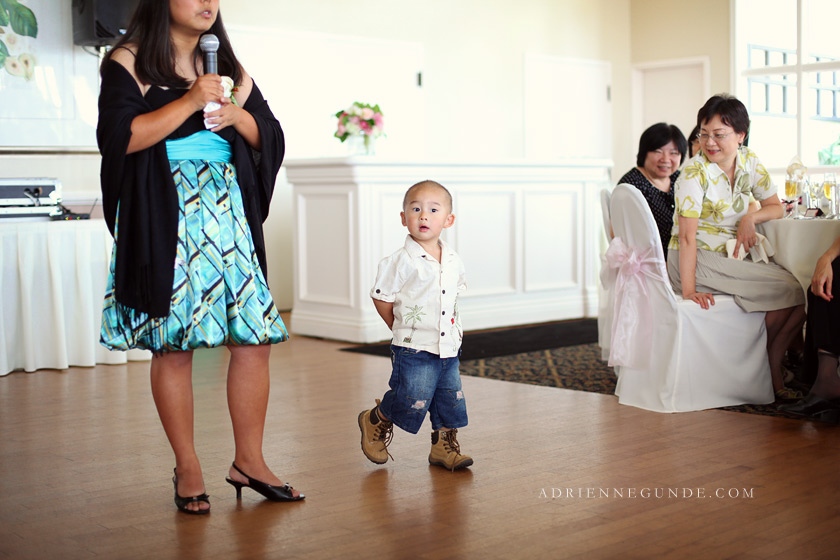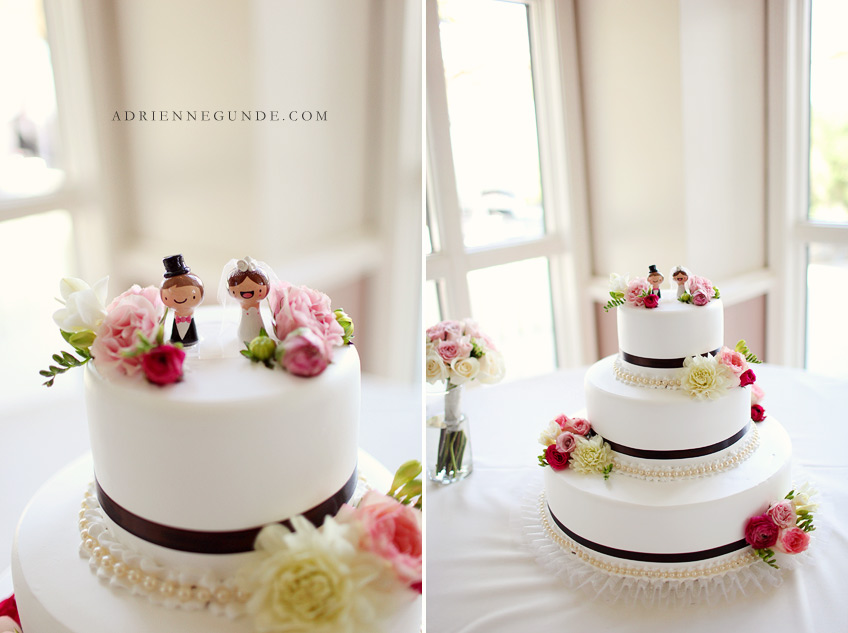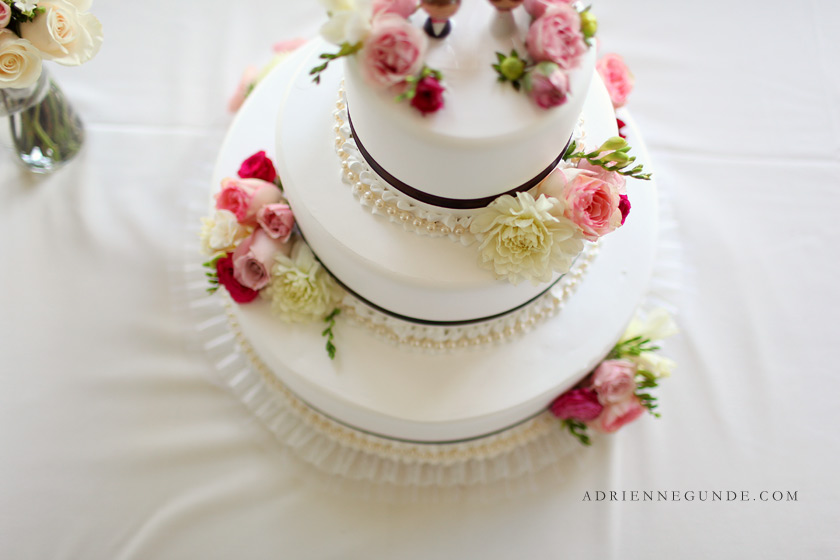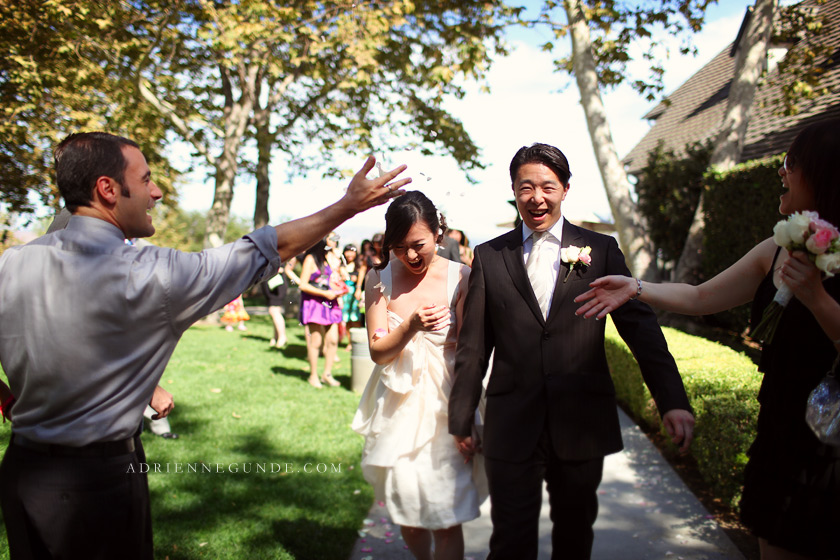 But the fun isn't over yet! Stay tuned for photos from our shoot at Cal State Fullerton (and more of that adorable dress!)