Thursday, June 4th, 2009
The skies had been gloomy in LA all week, but Santa Barbara on Saturday was covered in a blanket of sun. Jenn & Ron's dispositions mirrored the bright weather perfectly (or maybe it was the other way around? :) and the whole day went beautifully! It was a cozy intimate affair that started at the stunning Santa Barbara Courthouse and ended at Stella Mare's, an exquisite French restaurant serving the most delicious French country cuisine. As the night unfolded with toasts and laughter in the warmly lit restaurant along the quietest Santa Barbara road, I wanted to pinch myself. To make sure I was really this lucky. To work with such sweet couples (seriously, both Jenn and Ron kept checking in to make sure we had received dinner and gotten a slice of German chocolate cake! :) and to get to capture some of the happiest moments in their lives.
Jenn & Ron – thank you so much for inviting us to share in your day. We hope you're having a blast in Kona and can't wait to hear all about it!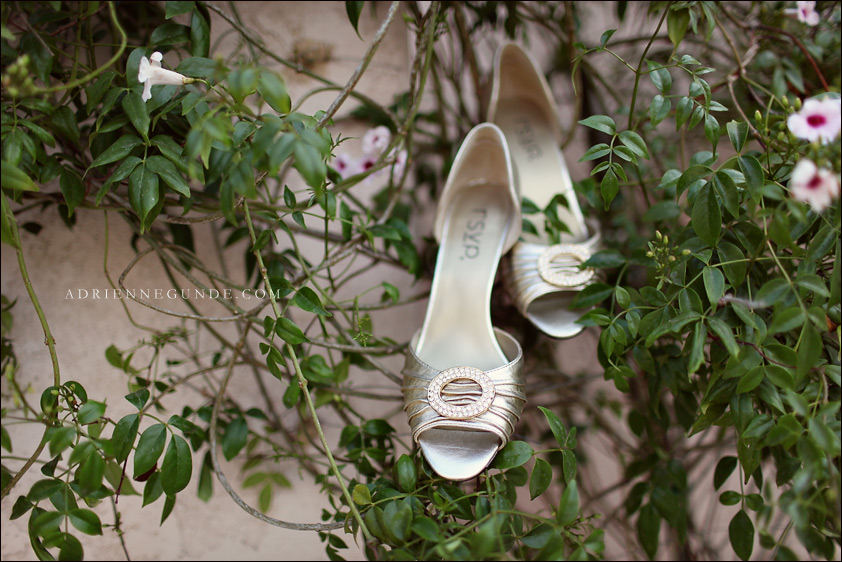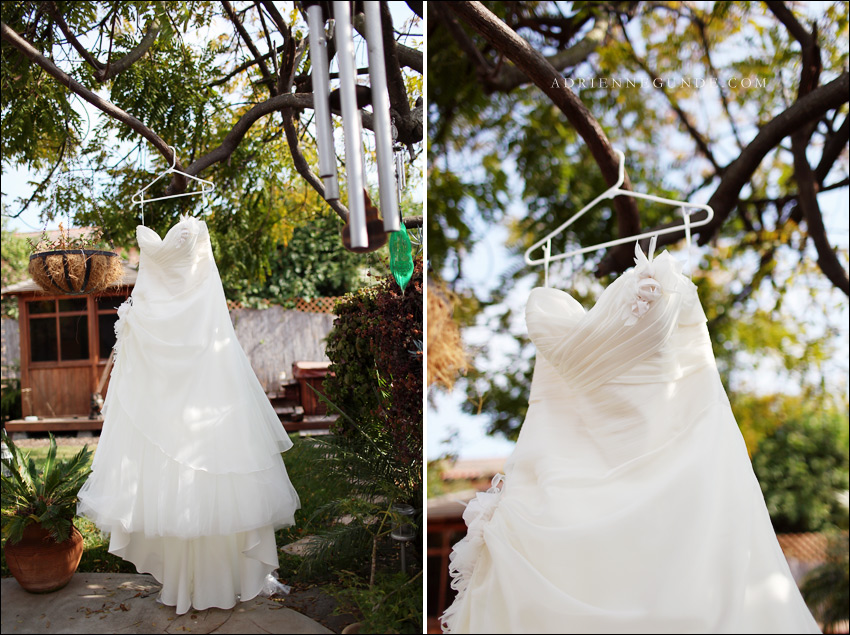 Christin and Ashley of LunaBella did a beautiful job on Jenn's hair & makeup!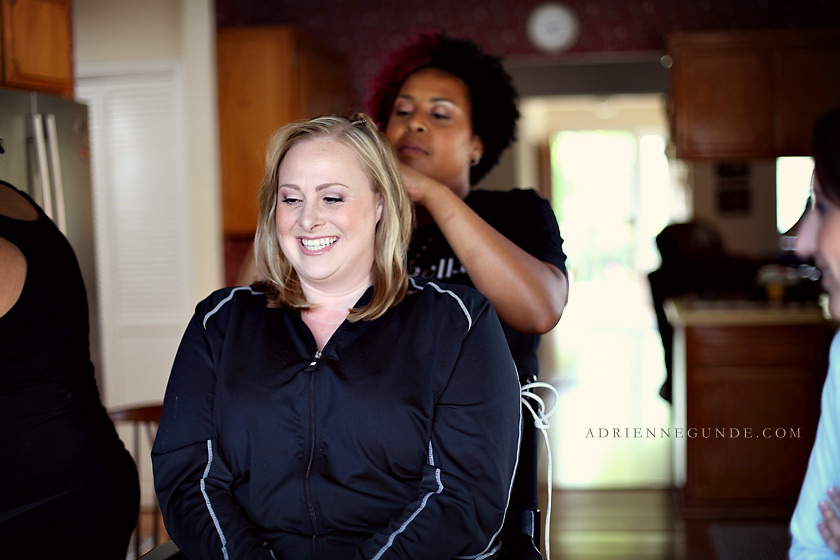 Love how bright and bold the bouquets were!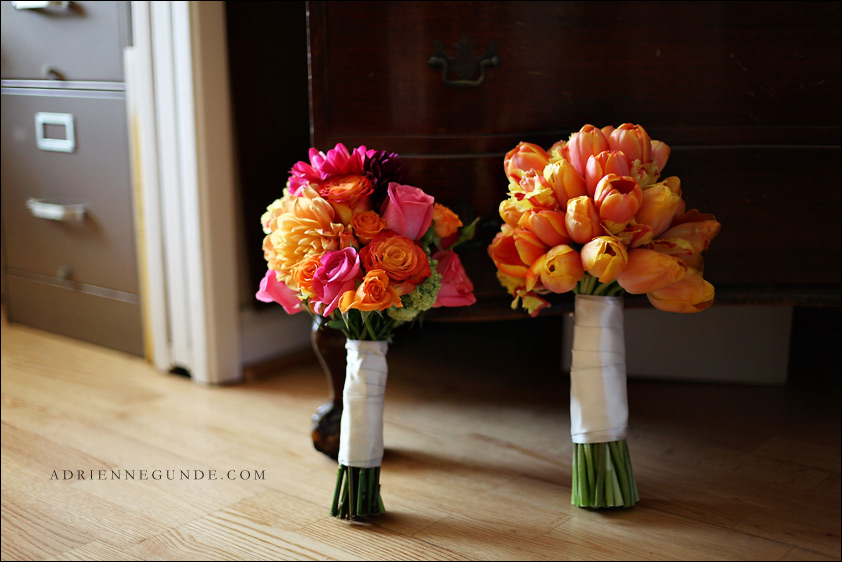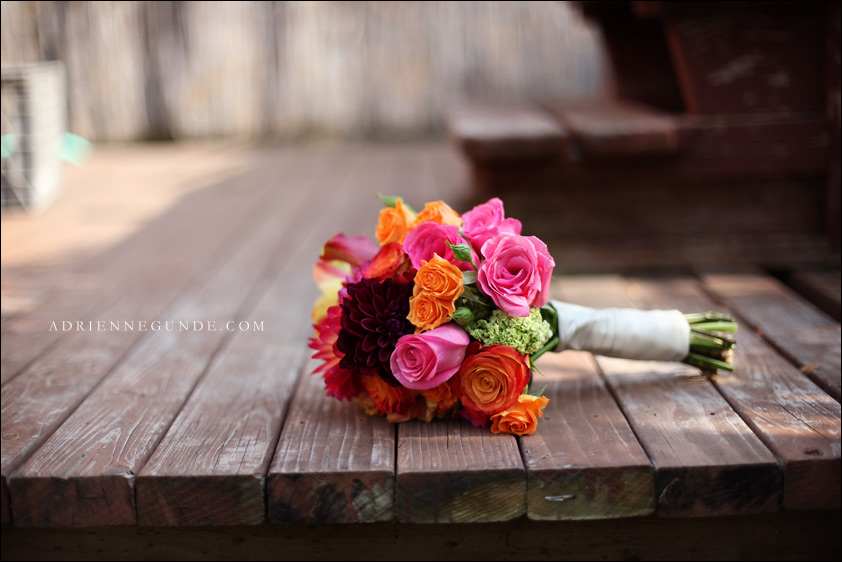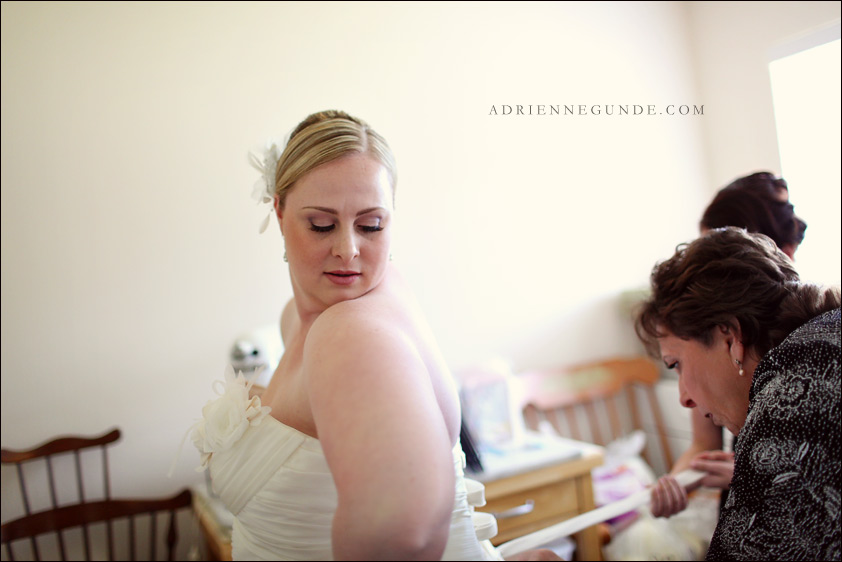 Their cat definitely wanted to know what all the commotion was about…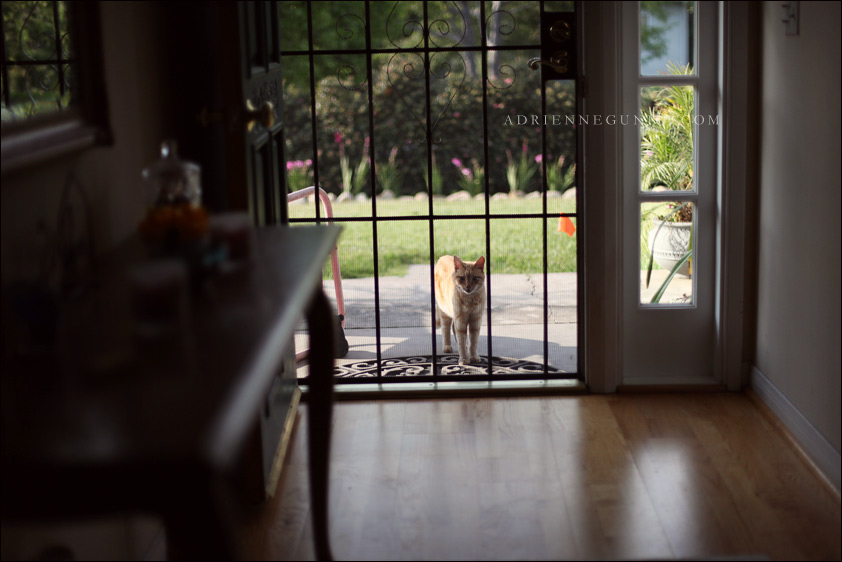 Off to the courthouse for the ceremony in the Sunken Gardens: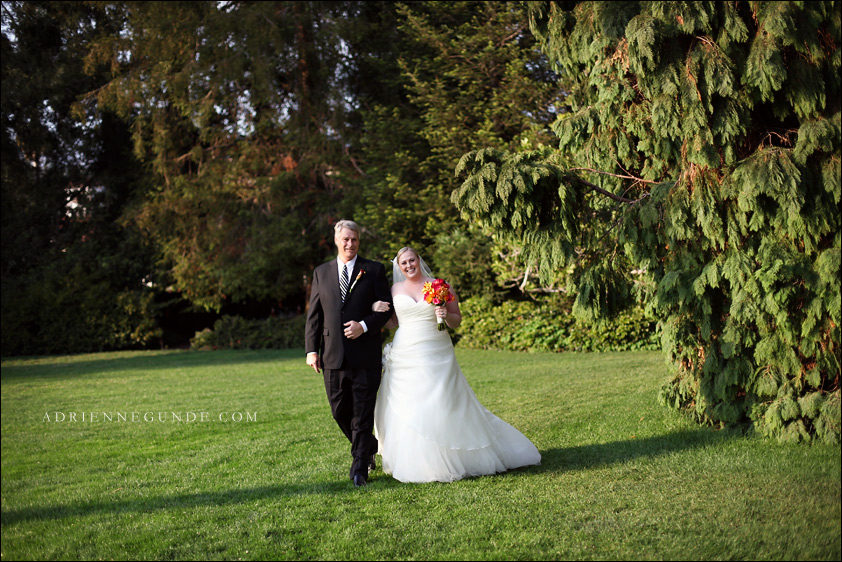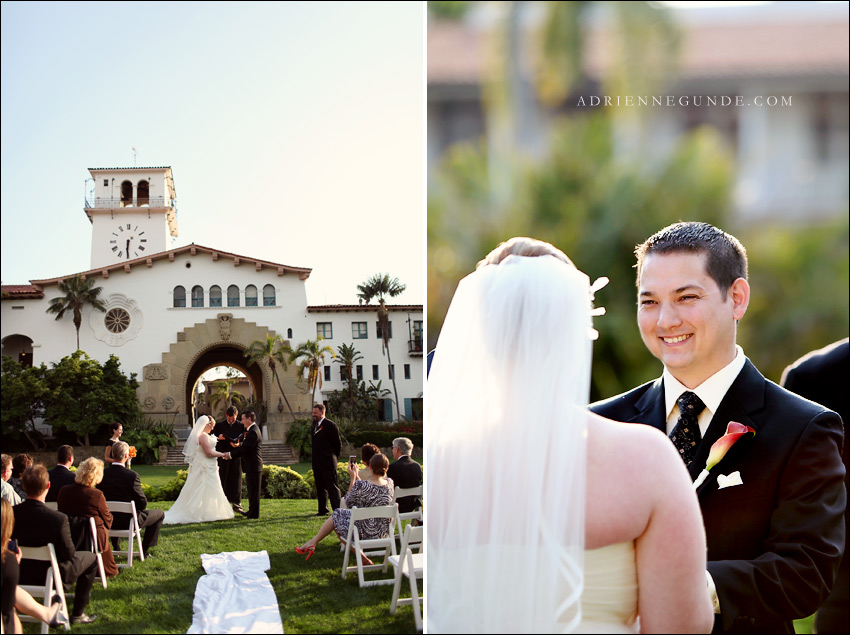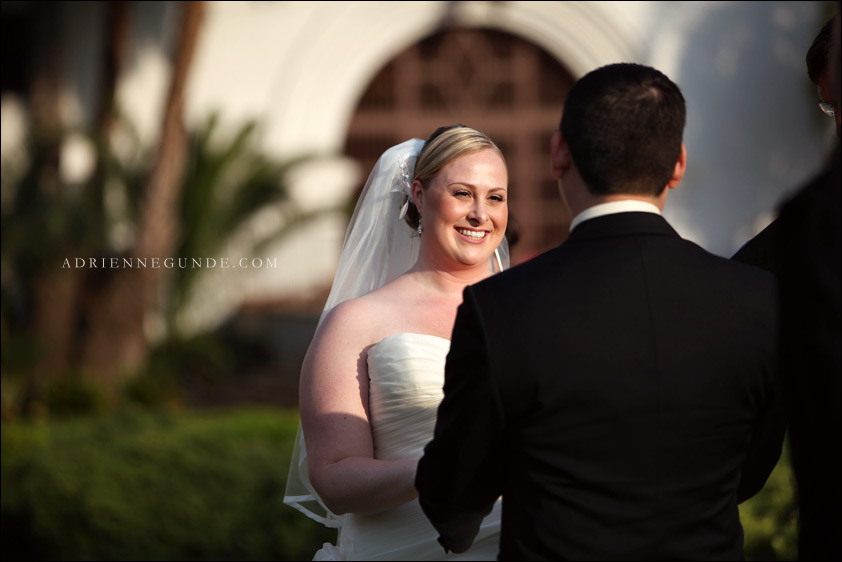 A kiss just after the recessional…
As the guests moved on to the reception, we stayed to do some portraits around the grounds. Every inch of the courthouse was just begging to be used as a backdrop! Lush greenery and stunning architecture at every turn…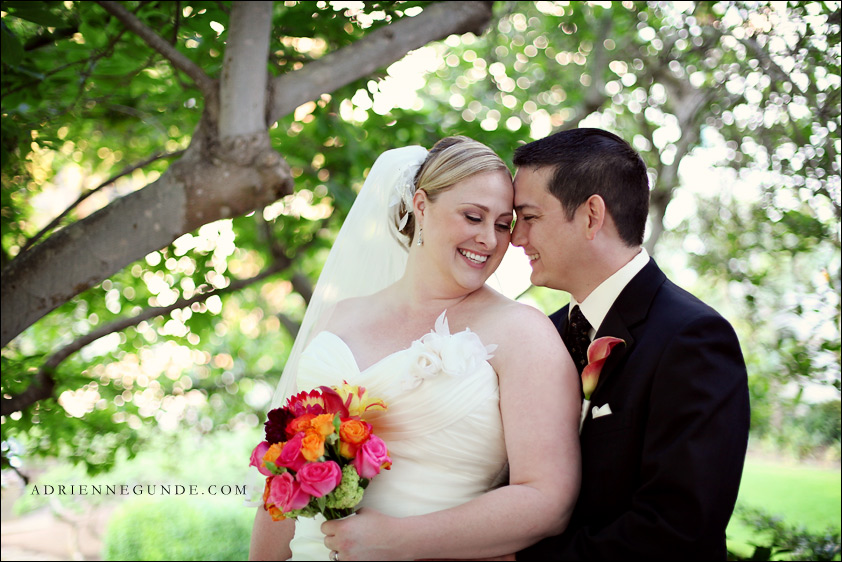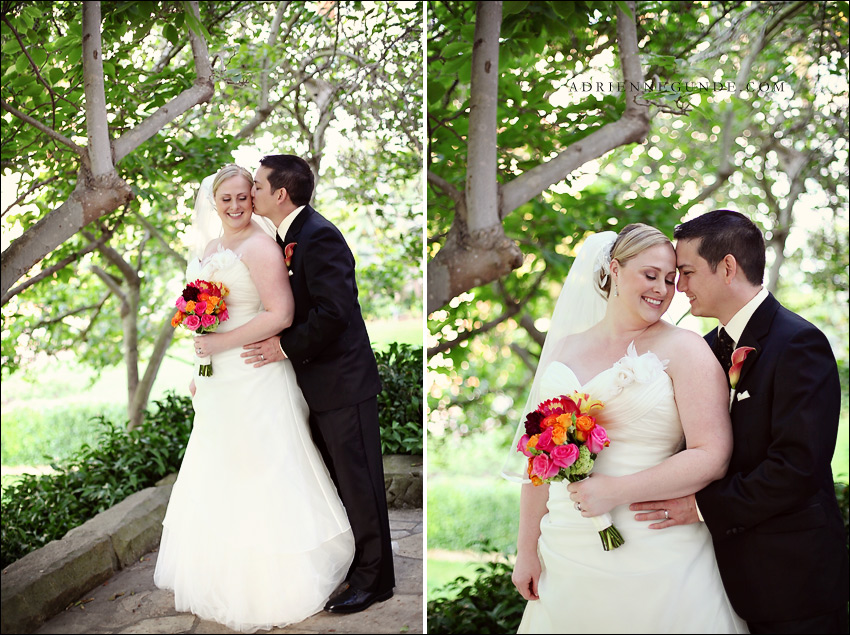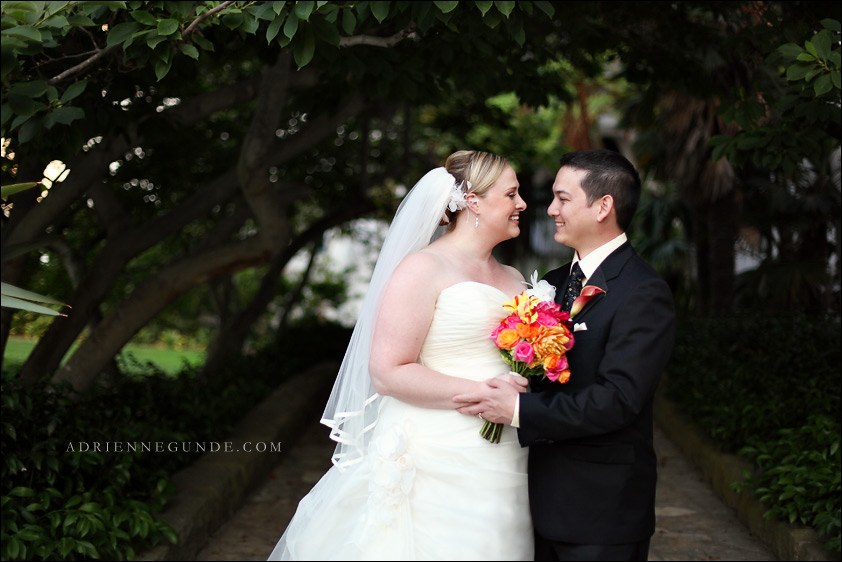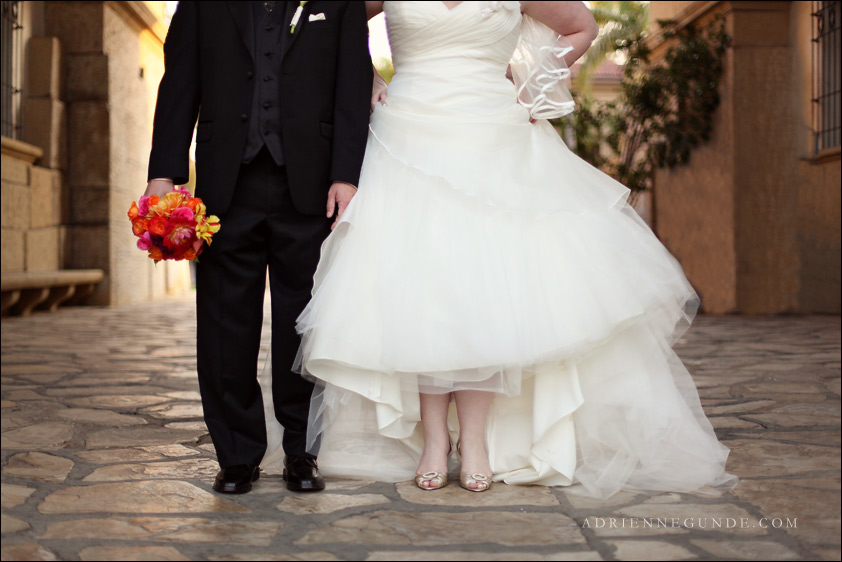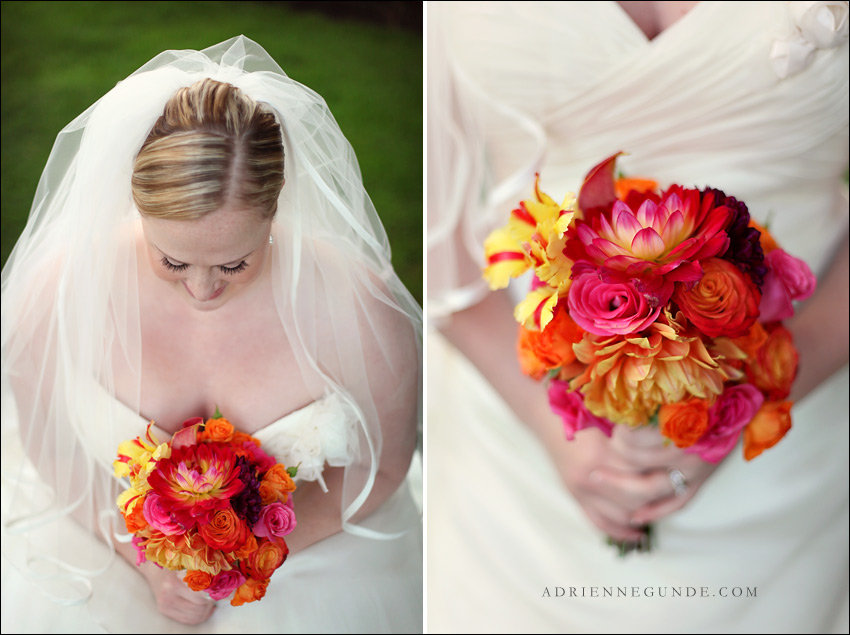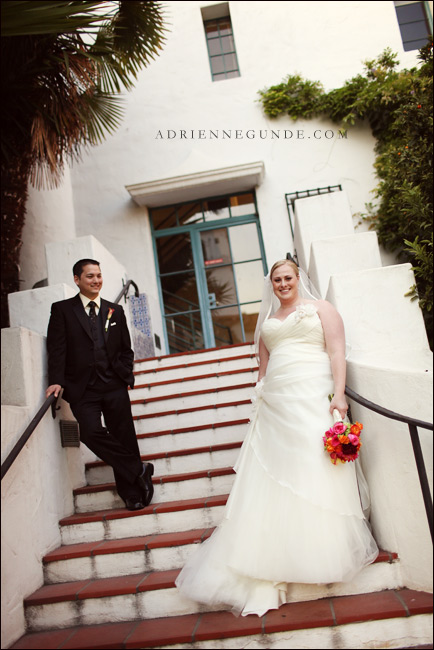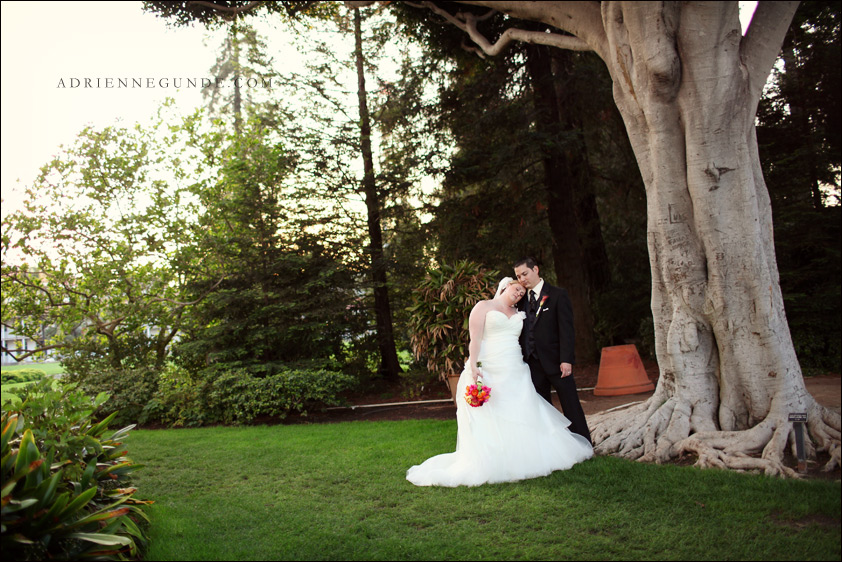 Off to Stella Mare's for the reception. The ambiance was so warm and inviting and the reception was filled with great details.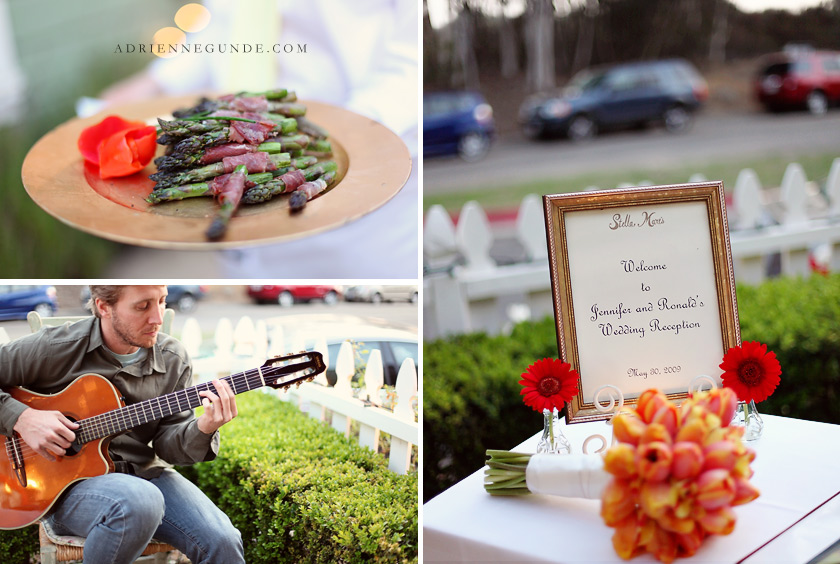 Fun fact: The amazing guitarist was Aaron Robinson, who toured with Sea Wolf for a couple years!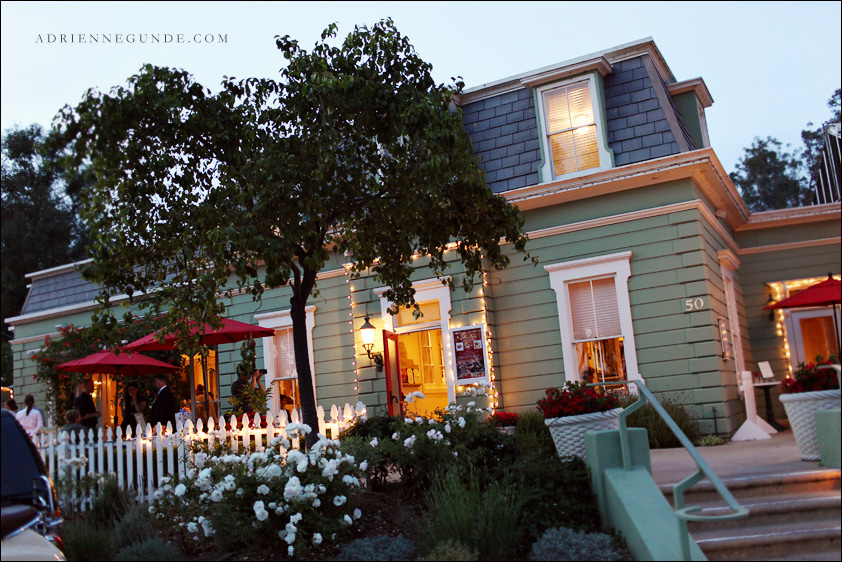 Loved their choice of sign-in book and the sweet messages that graced the pages: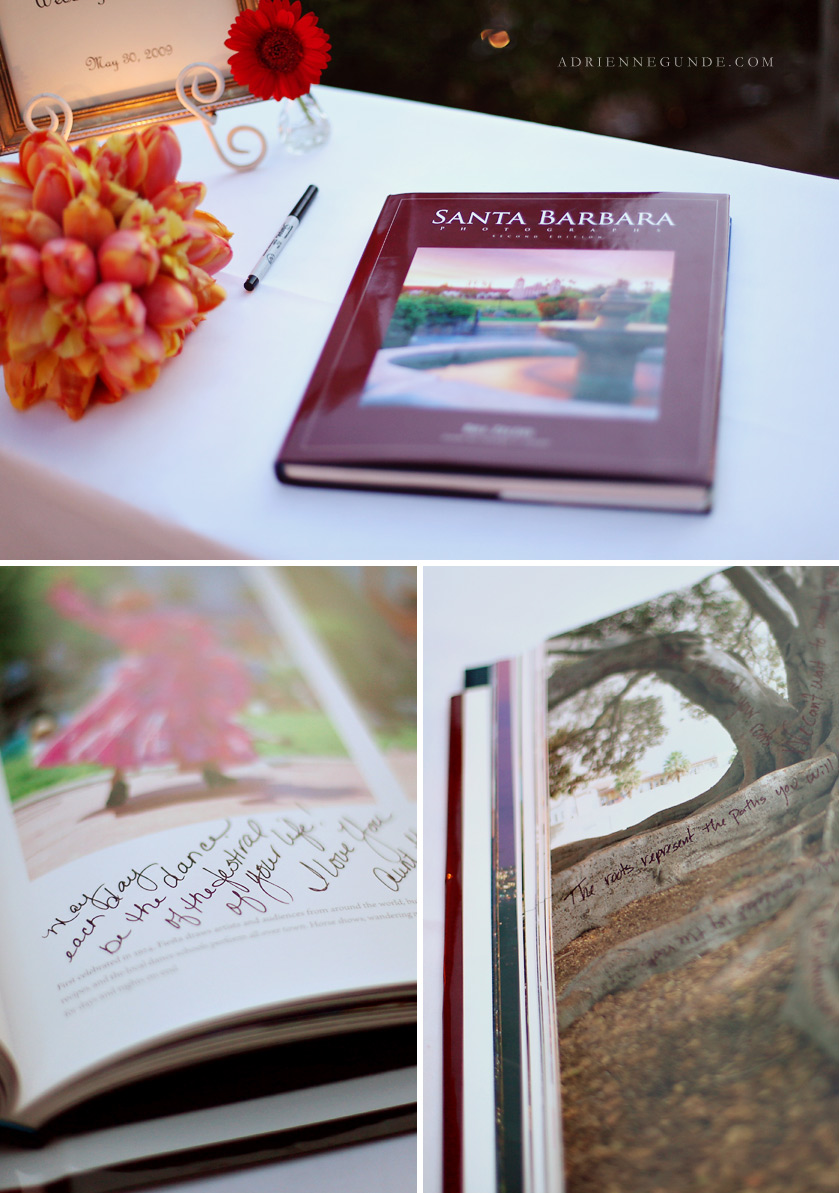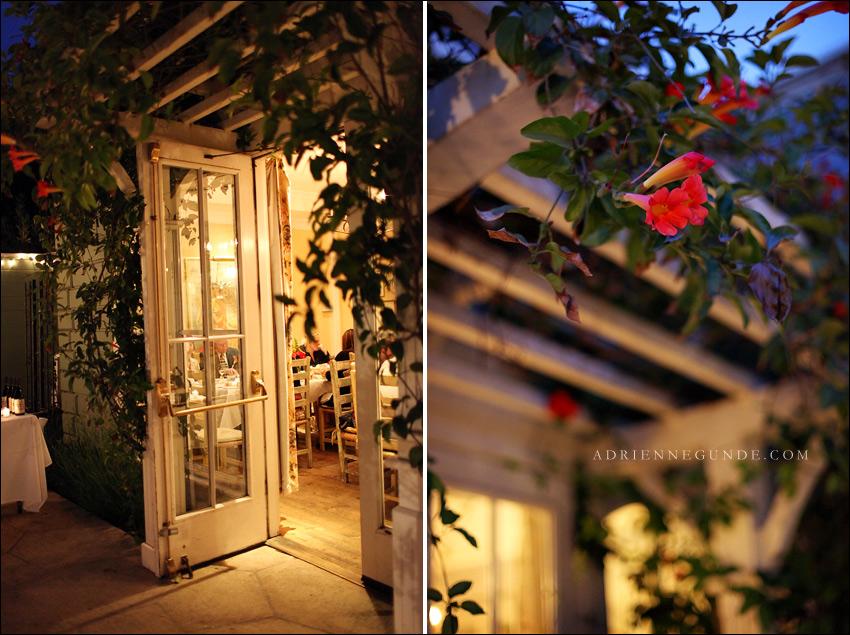 Jenn's mom baked the scrumptious German chocolate cake!