Tuesday, July 29th, 2014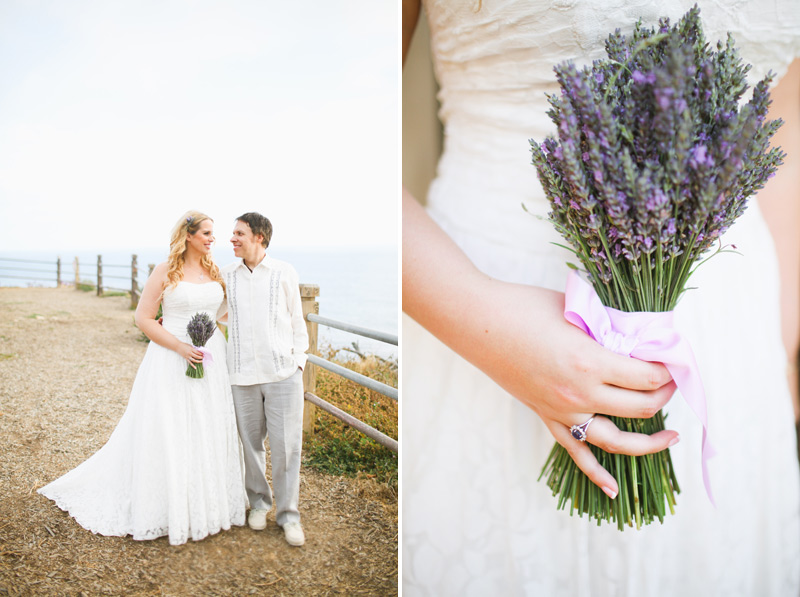 It was a perfect sunny summer day in Palos Verdes. On a cliff overlooking the sea, Christine & Michael exchanged wedding vows of love and hope, of always knowing the other was out there for them, of the joy of finally finding one another. The day had a wonderful relaxed feel and so perfectly reflected their personalities – with fragrant bouquets of lavender scattered throughout and lots of odes to the Beatles. It was also the first wedding I photographed with an all-vegan menu, which included pasta, tacos and burgers, all of which looked delicious!
A huge thank you to my dear friend Uyen of Sassy Girl Weddings for introducing me to this amazing couple and perfectly coordinating this amazing day!