Monday, November 10th, 2014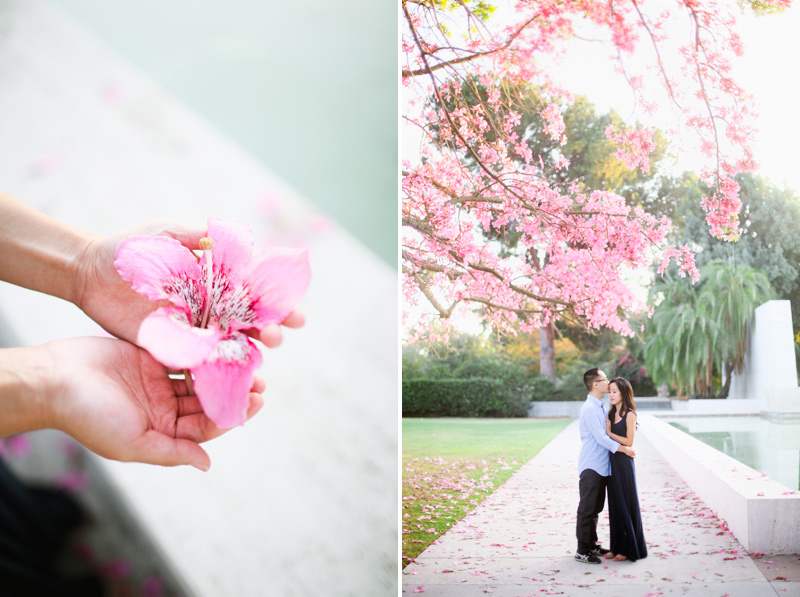 I instantly noticed how Jennifer and Chun have such a sweet connection, constantly making each other smile & laugh. That kind of connection where their senses of humor sync right up and they just get each other. We wandered around the LA Arboretum for their session, which has so many beautiful spots for photos! I was of course especially in love with the pretty pink blossoms we stumbled upon at the end – those soft watercolor hues get me everytime!
Their January wedding will be kicking off my 2015 season and I just can't wait!