Thursday, March 28th, 2013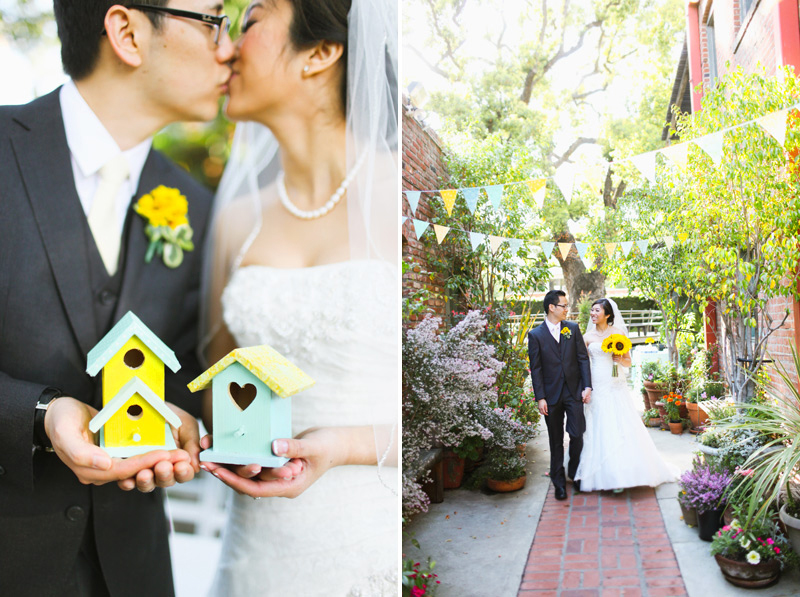 During a client meeting once, there was a groom who told me he enjoyed my photos because they made him like the people in them. Something about the way the people were photographed made him see them as fun, as kind, as people he'd want to be friends with. It was a wonderful compliment and the words warmed my heart, but the truth is, the people I photograph really are that wonderful. And Jenny and Randall are one of the very first couples who come to mind when I say this.
Their wedding day was 12 hours long from beginning to end, but I can tell you that I literally stood there at the end of the reception wondering how it flew by so quickly. Part of it is of course the gorgeous Happy Trails ceremony (is it not everyone's dream to get married under a giant tree?), the fantastic DIY details, the lively reception… but what really made it so special was just the two of them being them. It is not everyday you come across such kind, down to earth, funny, generous, creative and wonderful people. Their trust in my work and general support (not just in business, but in life!) has meant the world to me. In just one example, literally a week before their wedding (when I knew they were running around with a million last minute wedding-y things to do) they secretly messaged my boyfriend to ask him what kind of gift I might like. !!! Their thoughtfulness is seriously mindblowing. In their vows to one another they spoke heartfelt words, of how beautiful, warm-hearted, selfless the other was, and I couldn't help but tear up, because every line rang so true.
And on top of all that, please see Exhibit ALL THE PHOTOS BELOW, for just how creative this couple is. They are both graphic designers and came up with a colorful bird + birdhouse themed wedding – as you scroll down through the images, you will see literally hundreds of handpainted birdhouses, beautiful cloth pennants, sweet fabric bird favors, each and every one created lovingly by them.
This was my first wedding of 2013, and I couldn't imagine a better way to start the year.