Tuesday, July 21st, 2009
Afternoon tea is quite possibly one of my favorite things in the world. Just the thought of colorful pots of tea, dainty cups and saucers, and sweet conversation over cream-covered scones makes me feel relaxed and wonderfully girly (which makes up for all my non-girly times when I'm scorching things in the kitchen and running around the house in sweatpants). A couple weeks ago I was delighted to have the opportunity to photograph the beautiful Alice In Wonderland-themed tea party Joanna Chong of Joanna Events organized for her mother's birthday. She is just getting into the wedding and event planning industry and wanted some shots of the table settings and guests. I was giddy at the very idea of a tea party, but was SO unprepared for the incredible camera-candy she ended up putting together!
Joanna was still setting up when I arrived and I got to witness all the beautiful items being brought one by one to the table. As each vase of flowers, each platter of pastries, each little teacup was hurried over, my eyes grew bigger and bigger, my squeals of delight louder, and my camera clicks more flurried. I couldn't believe the colors, the concepts, the creativity!! From the paper lanterns to the tea-party music wafting through the iPod, there was not a single detail overlooked. After witnessing firsthand her event-planning prowess, I can only imagine the amazing work she would do as a wedding coordinator!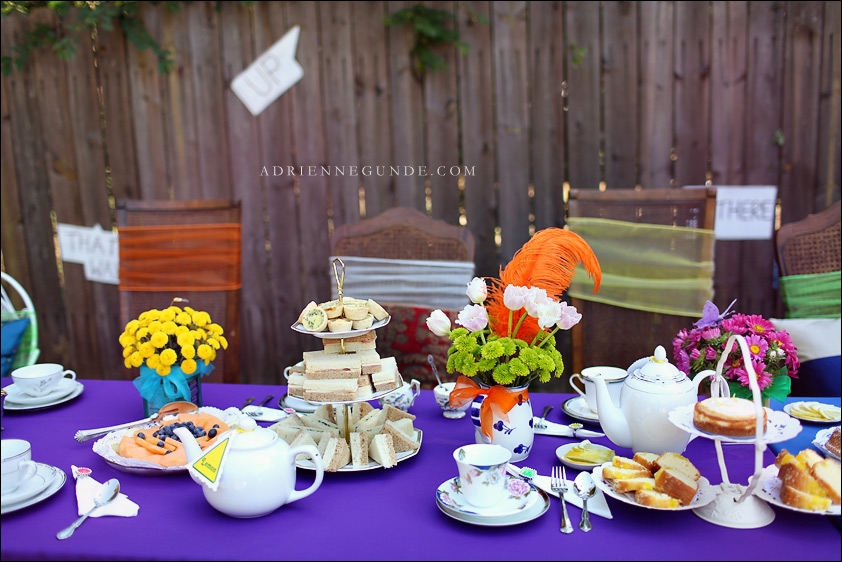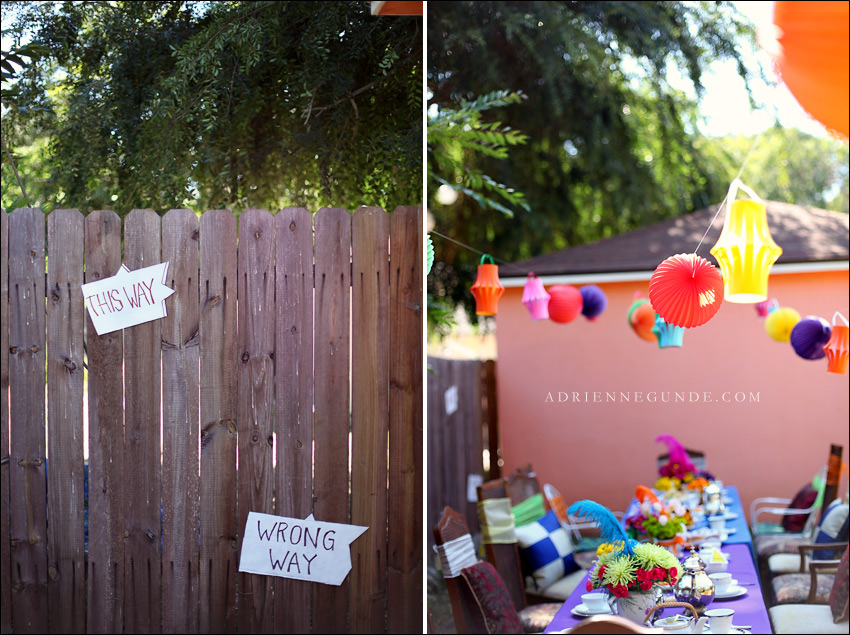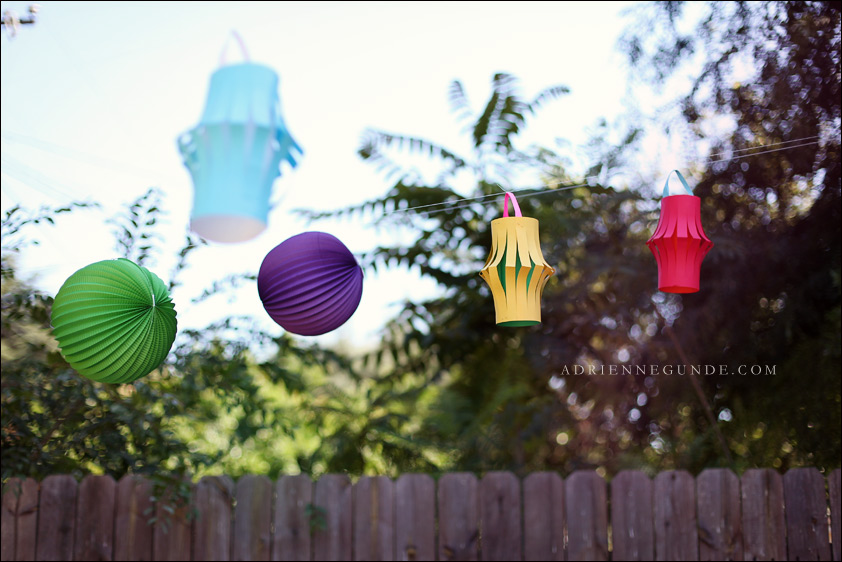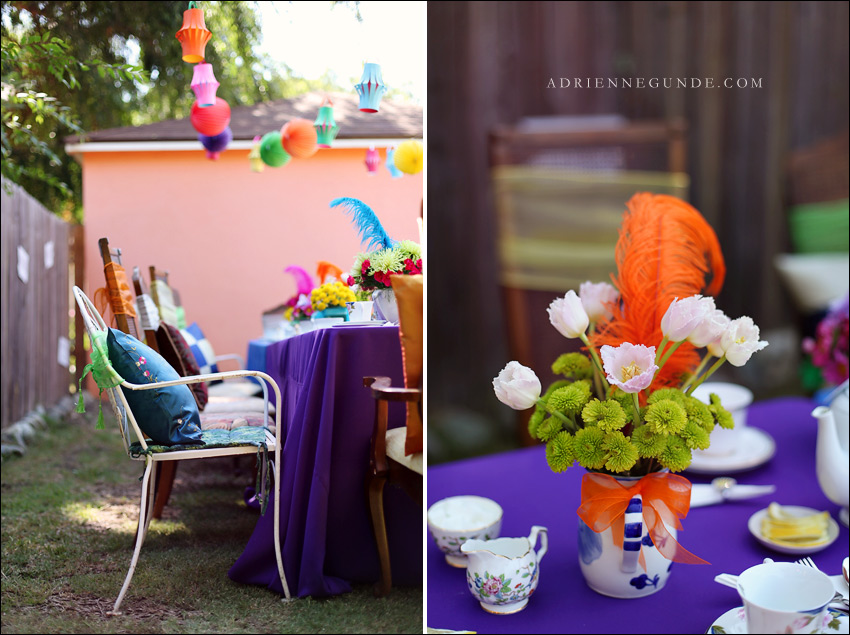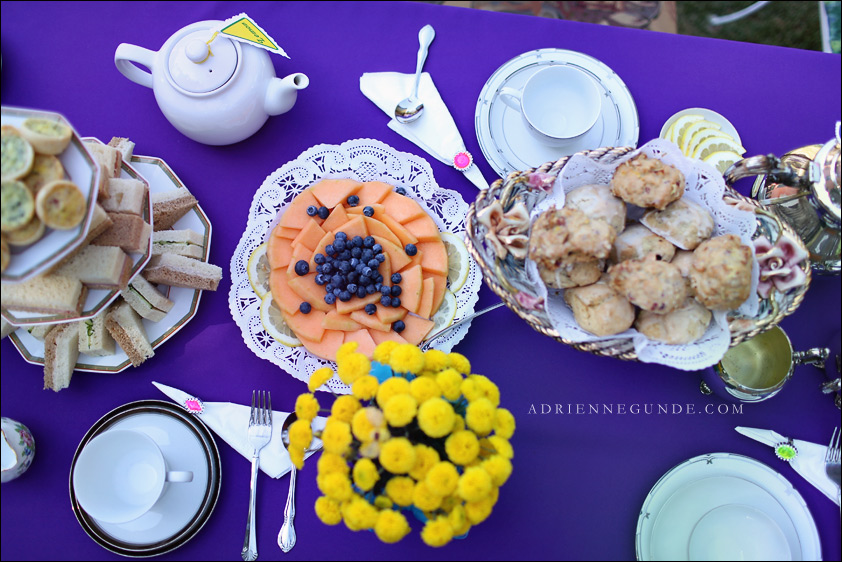 The floral arrangements were simply stunning! Sue Cook of SooziCook Events (soozcook@gmail.com) put together each unique collection of bright blooms – they really set the mood for the entire tea party!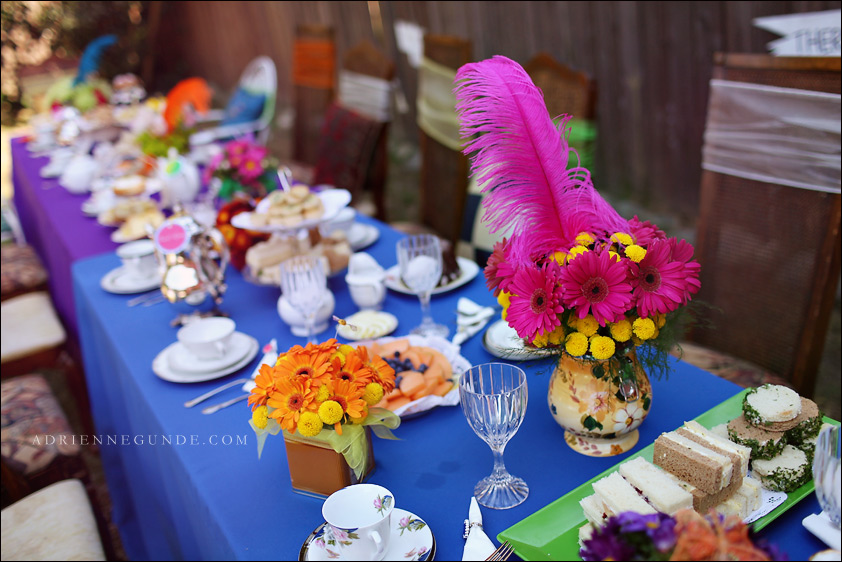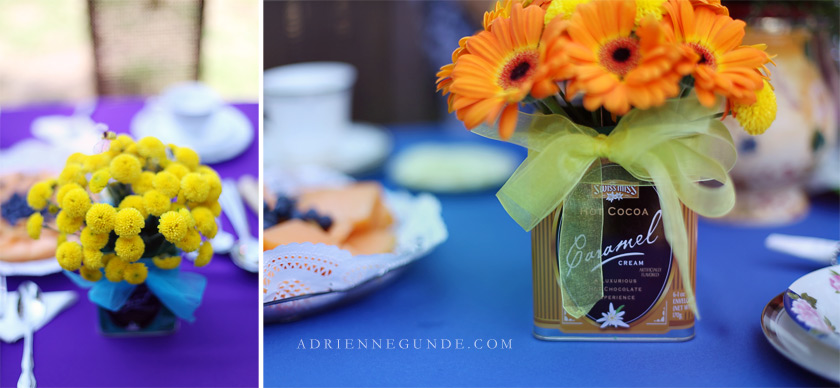 There were endless platters of the most delectable treats – mini tea sandwiches, scones, delicate cakes. No one would be leaving this tea party hungry!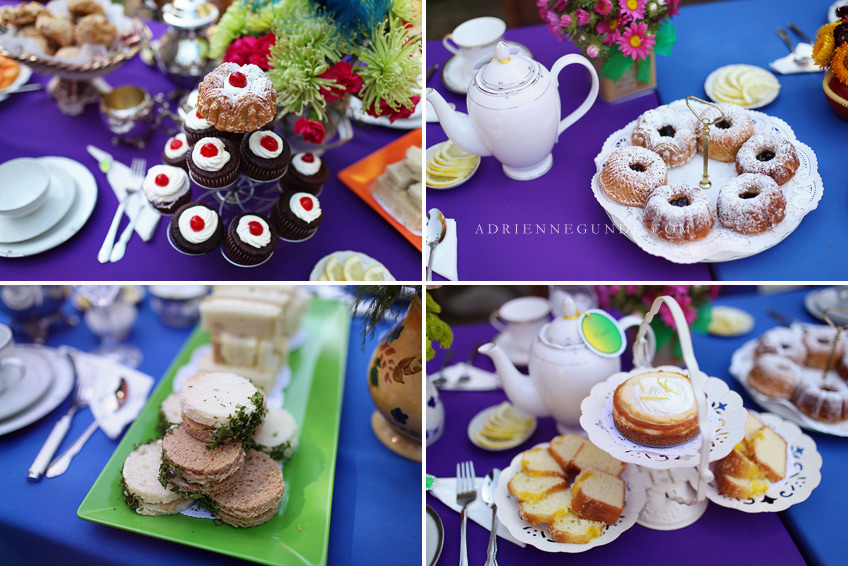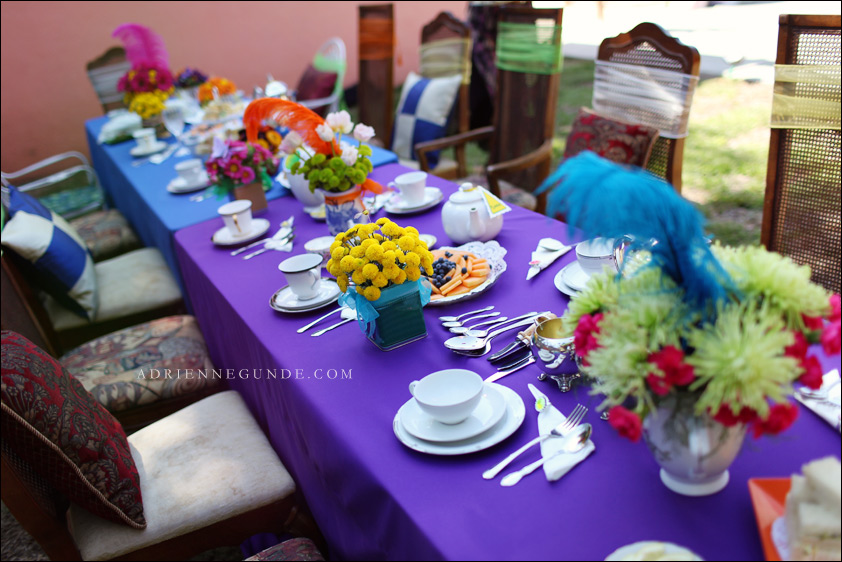 I instantly fell in love with these hand-crafted blossoms, lovingly planted around the table :)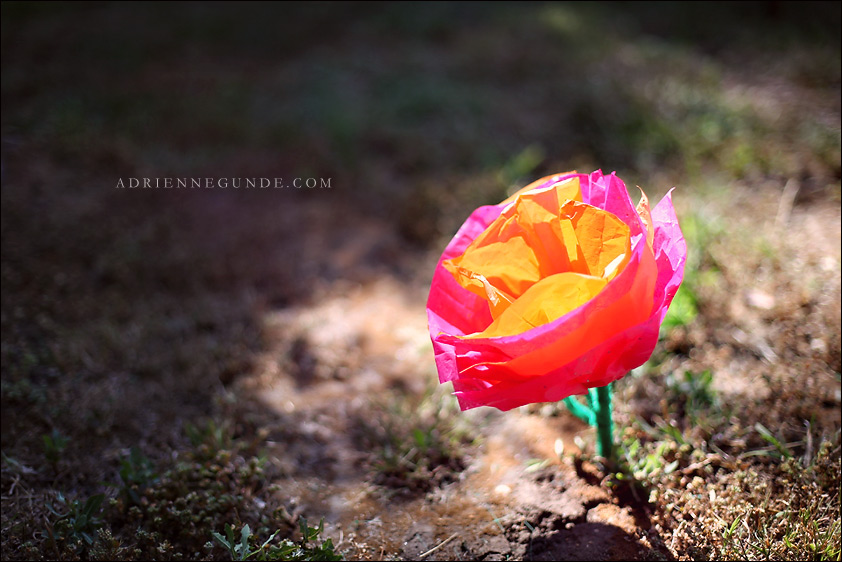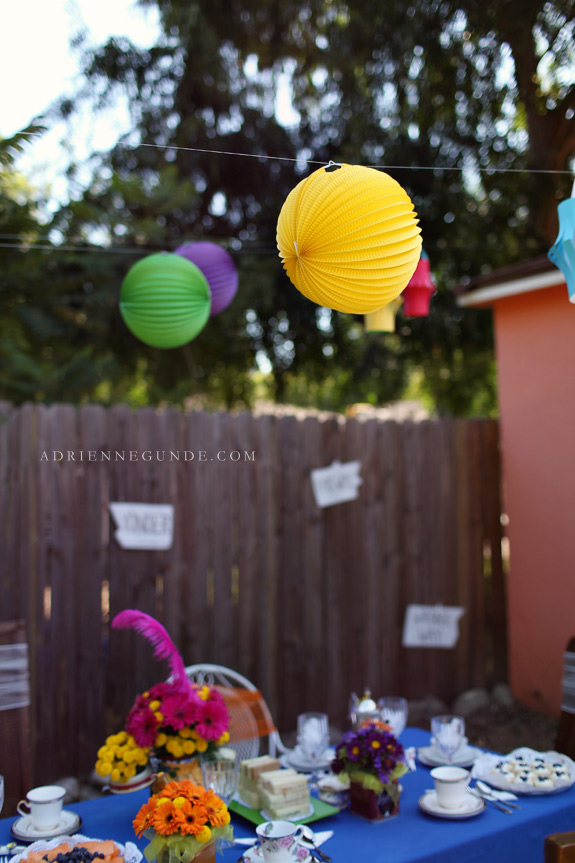 The guests all wore the most awesome oversized hats…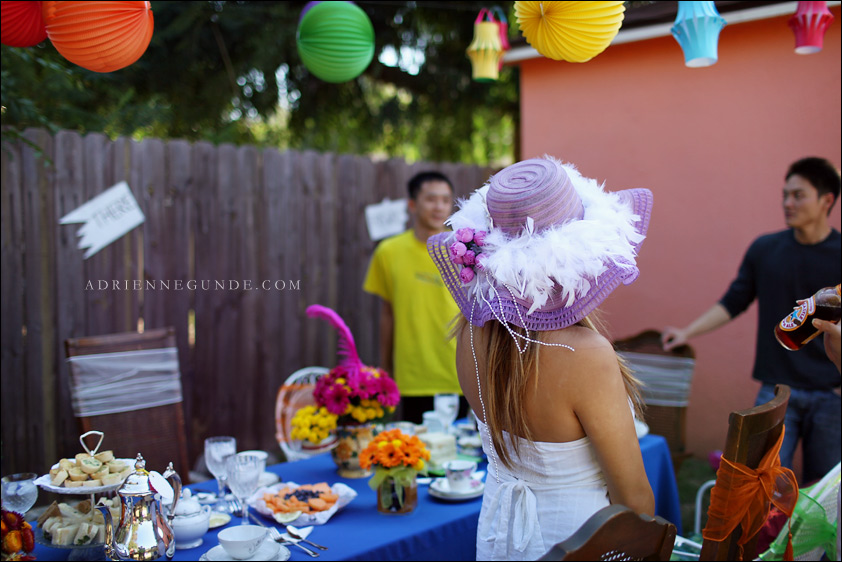 And a quick photo of Joanna and her mother, the guest of honor!