Friday, October 16th, 2009
If you have not yet browsed a stunning issue of the new e-zine, Utterly Engaged, please do pour yourself a nice cup of tea, make a beeline for their website, and prepare for an utter feast for your eyes. The talented girls Eva of Red Velvet Occasions and Lucy & Henny of D*LSH Design teamed up to create a beautiful and practical e-zine for the budget-savvy, eco-friendly, style-loving bride (which is so many of the brides we work with :)
I fell in love with the magazine the moment I saw it and am so so honored to have been able to collaborate with these girls & other amazing vendors, and have some of my photography featured in the past couple issues!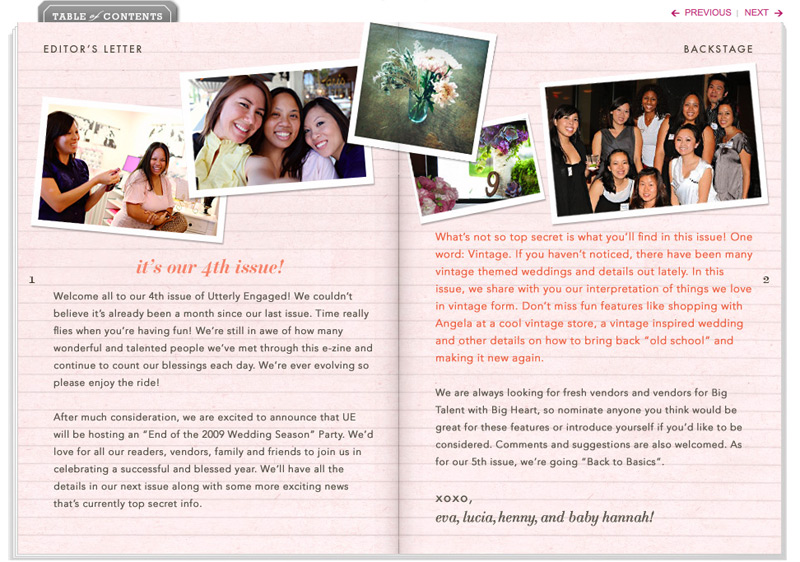 I'm sure you all remember this amazing Mad Hatter-inspired tea party I blogged about awhile back, coordinated by the fabulous innovative Joanna Chong. See the article with Joanna's behind-the-scenes info here.
(Also special thanks to Trendsetting Wedding and Vintage Glam (now Ruffled!) for featuring this shoot!)
Staying on the tea theme, for the last issue I photographed this exquisite tea room, nestled in the heart of Old Town Orange. I can't believe I never knew about this place!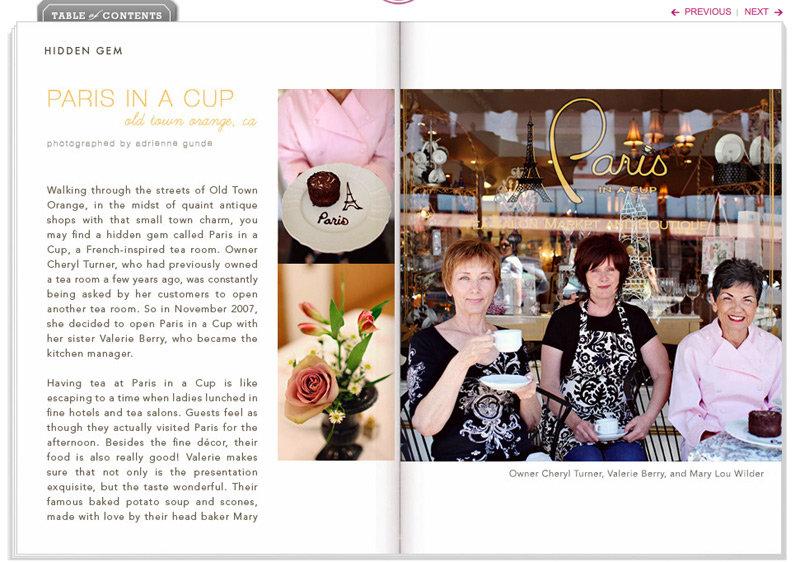 A few more of my favorites. Paris is currently #1 on my must-visit list and it was just heavenly browsing all these vintage French details!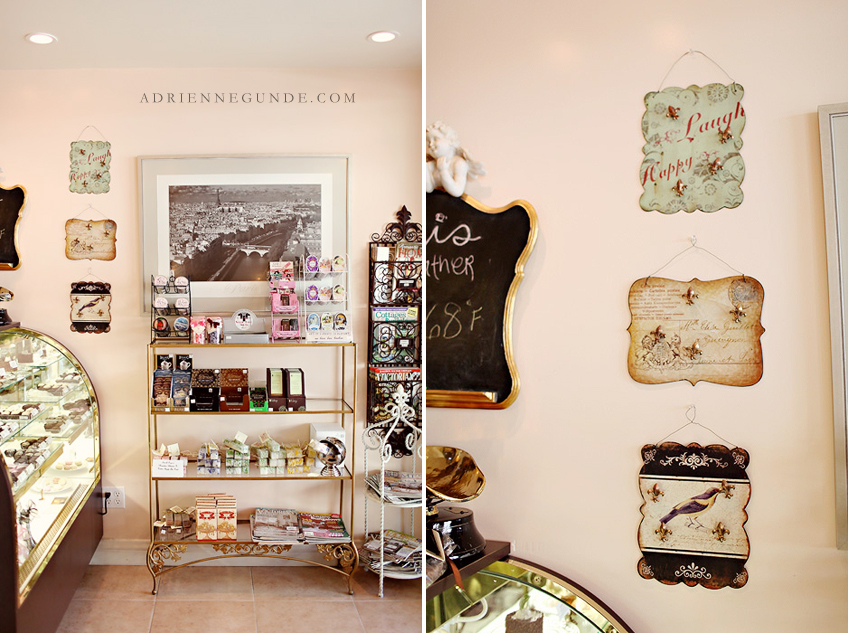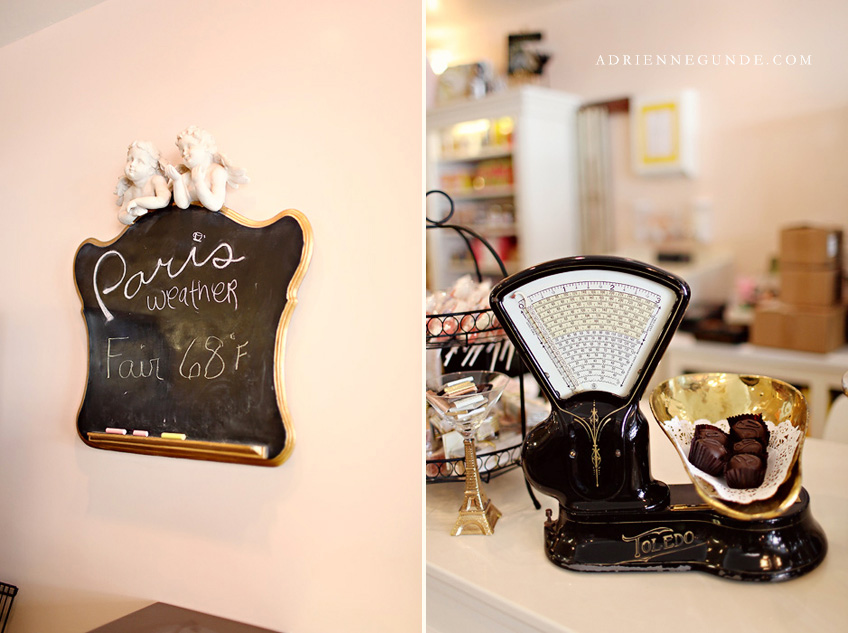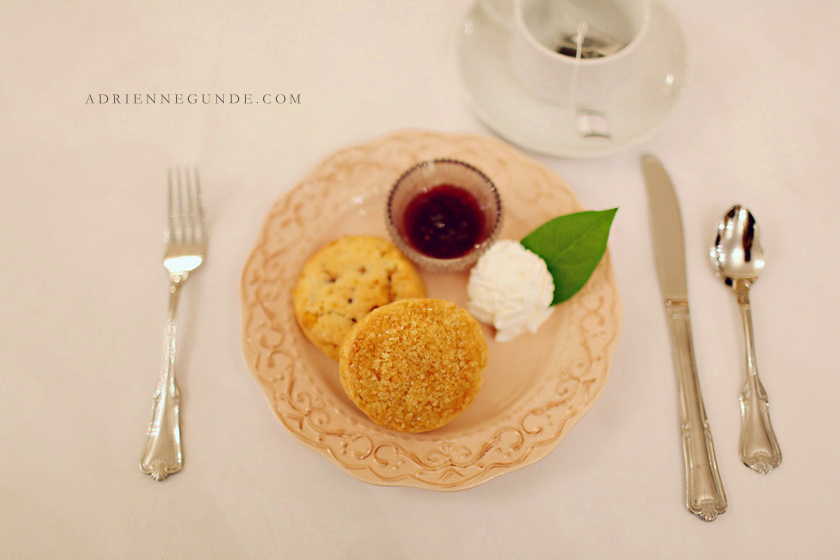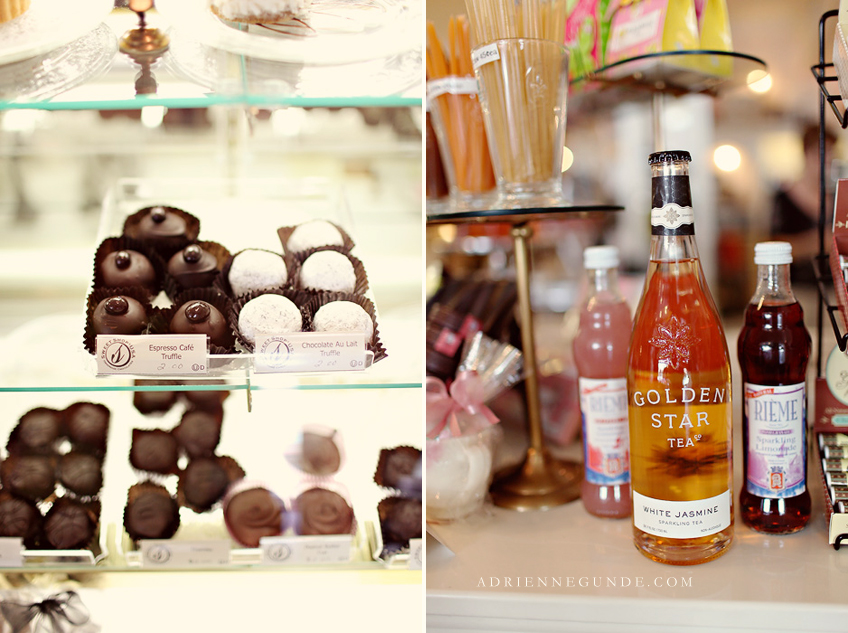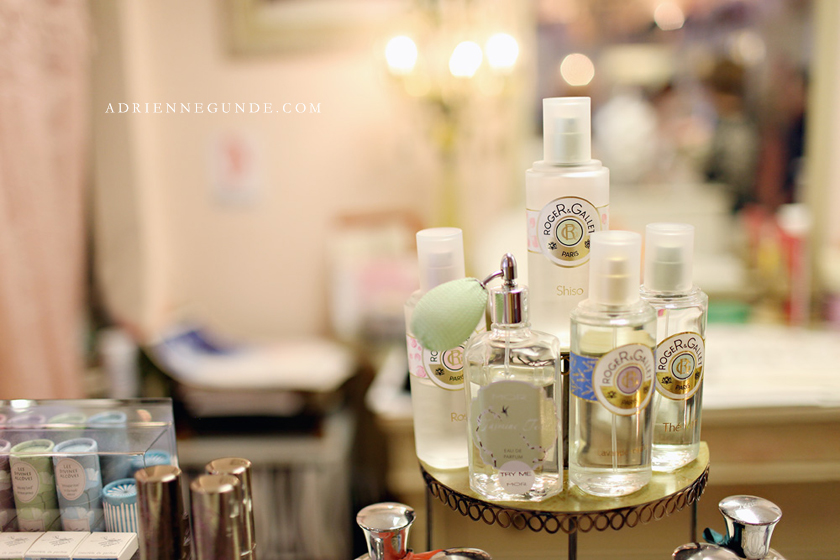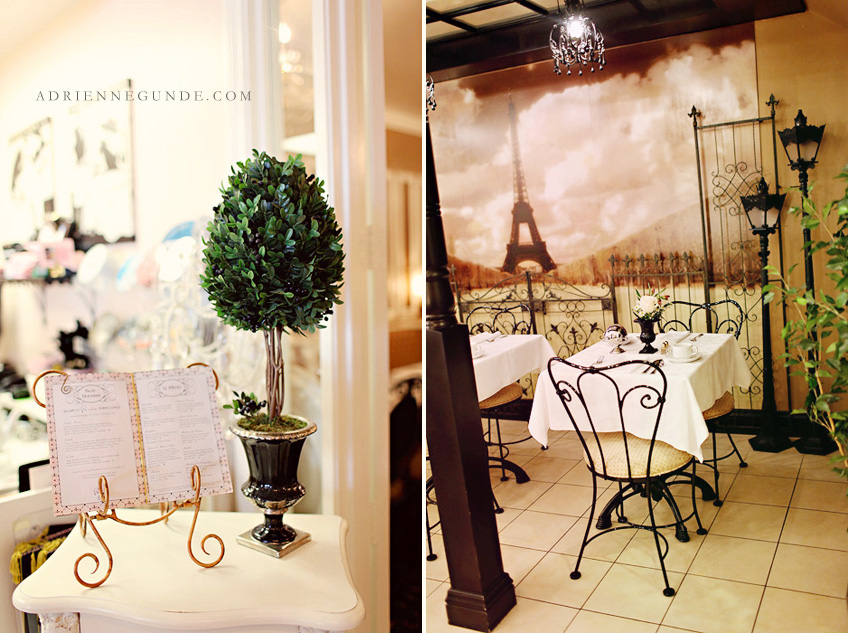 And lastly, I got to work with the talented Angela Giang of Shop L'Atelier a couple months ago. We photographed her new line of lovely bridesmaid dresses which were then featured in UE! We actually set up the shoot right in my apartment – a blank wall and the warm afternoon sunlight worked perfectly :)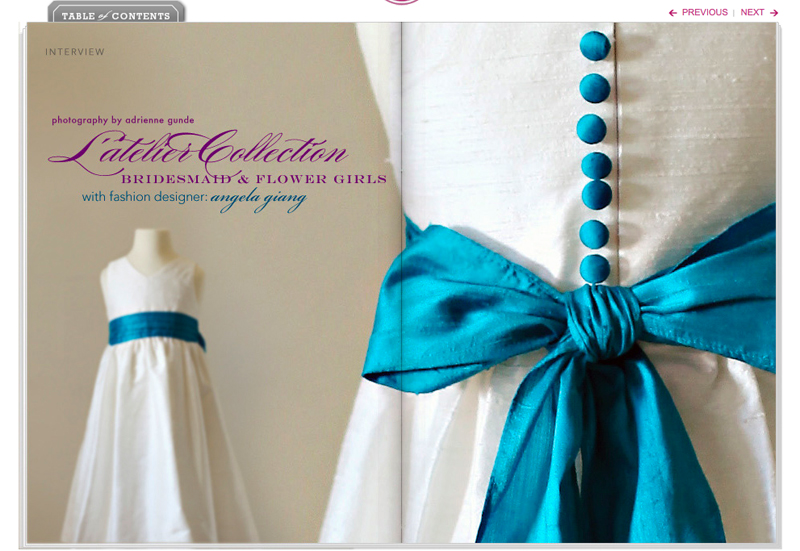 Be sure to browse through the issues as there are tons of other amazing articles, all offering lots of inspiration and laid out in the most beautiful spreads. And be sure to stay posted for Issue #5! :)