Sunday, June 28th, 2009
Beautiful details, an elegant backdrop, and the most joyous collection of family and friends made L & S's wedding an absolutely dreamy occasion! They were married at the stunning St. Monica Church in Santa Monica, with a reception following at the Bel Air Bay Club and the day could not have been more beautiful. The occasion was adorned with the most lush and inspired details, from candlelit reception areas, to decadent floral arrangements (with a kumquat or two nestled in!), to a dessert bar brought in by none other than Vanilla Bake Shop. (Their macaroons have to be some of the best in town!)
With family and friends flying in all the way from Australia, it was so heartwarming to witness the closeness and warmth shared with both families and all their friends. A thank you to Dave Richards for having me along and Paola of Just Chic Events for coordinating a beautiful event!
Starting off with a first look, followed by portraits around the beautiful grounds of the Bay Club…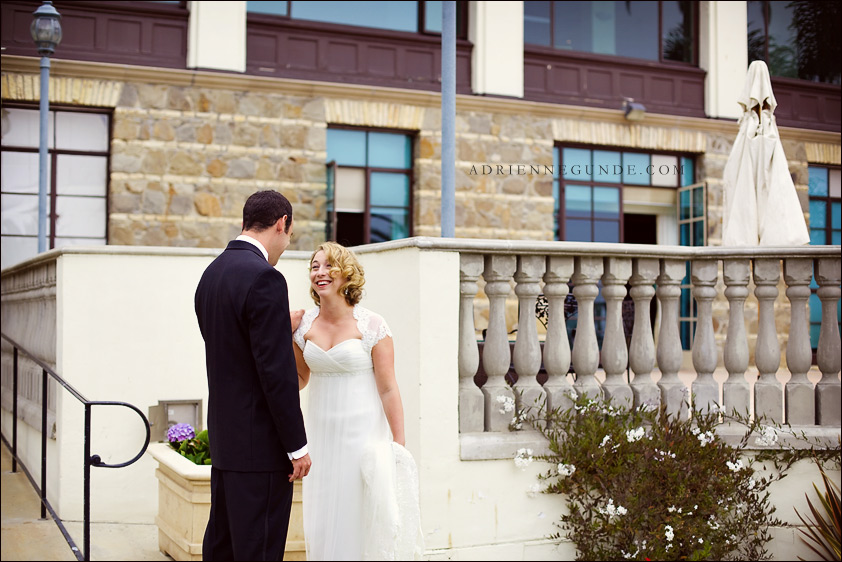 Loved the wispy powder blue bridesmaid dresses!