Sunday, August 2nd, 2015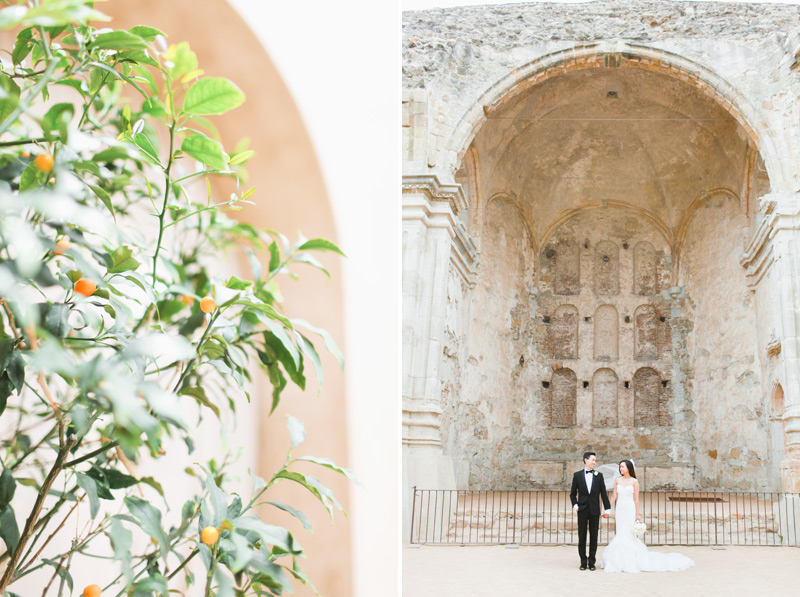 You may remember Molly and Wayne from their summery poolside engagement session – it was so colorful and full of their fun personalities and I knew right then that their wedding would be just as amazing! It was held at the stunning Serra Plaza in San Juan Capistrano, which meant we got to hop over to the mission to get some pretty portraits as well. The whole day had such an air of relaxed elegance and so many thoughtful touches – lovely white peonies, hanging chandeliers, and Mexican food (including refreshing horchata & agua fresca!) for dinner!
It was so much fun and I was so happy to be there to document it!