Thursday, January 31st, 2013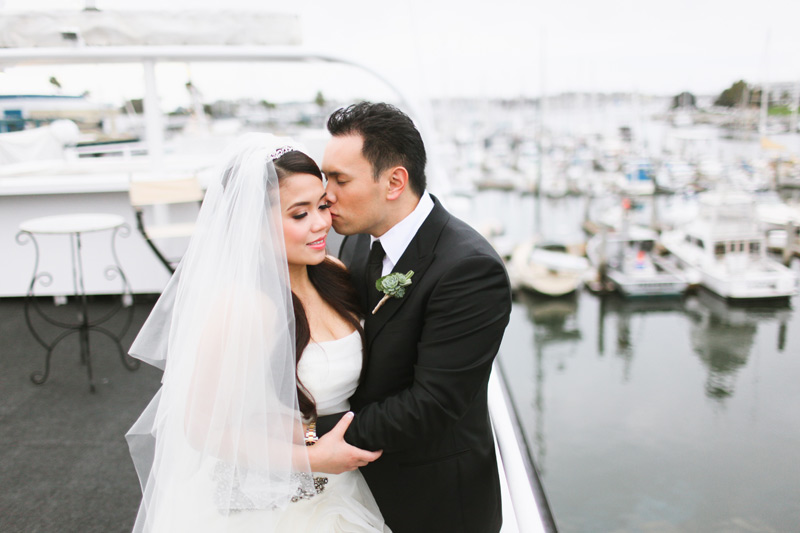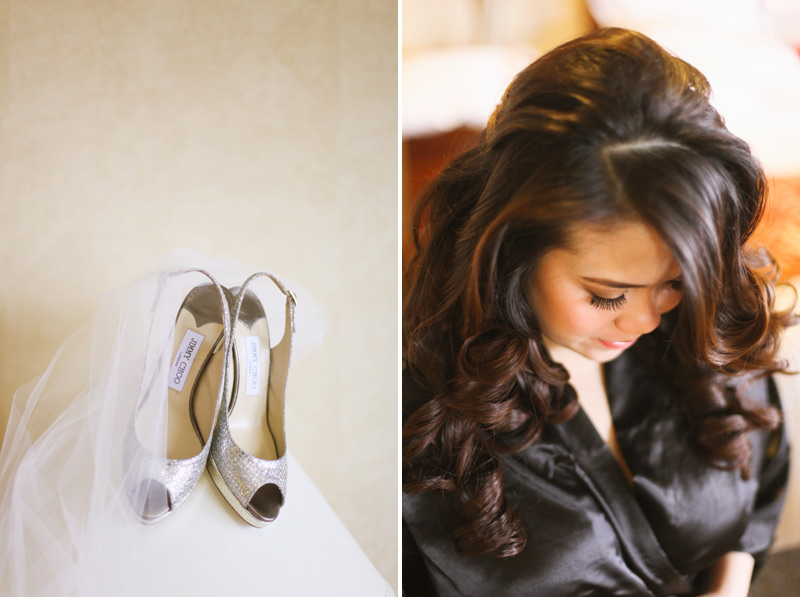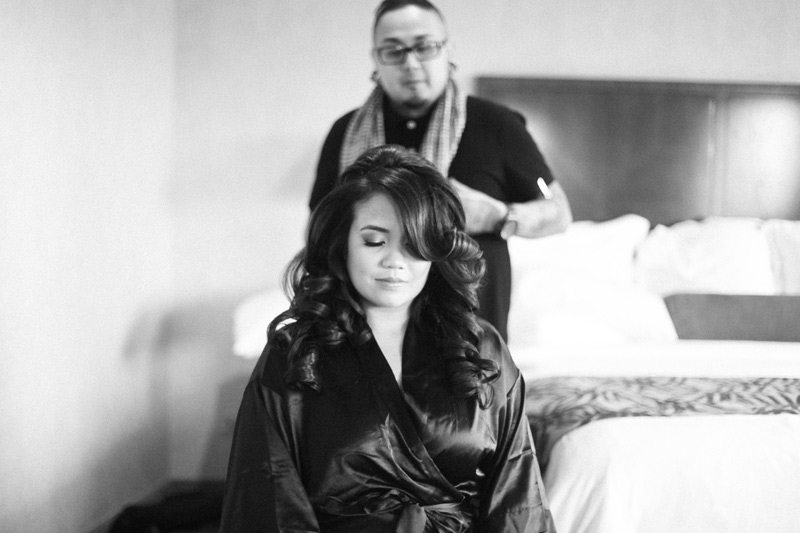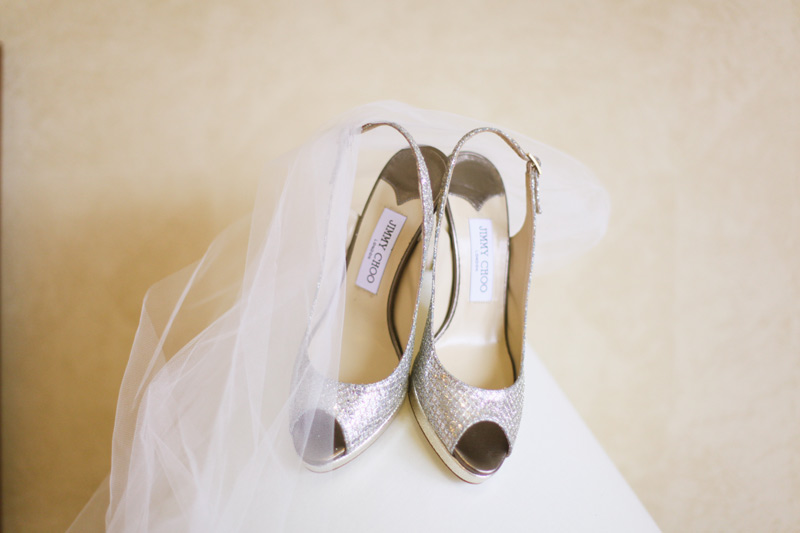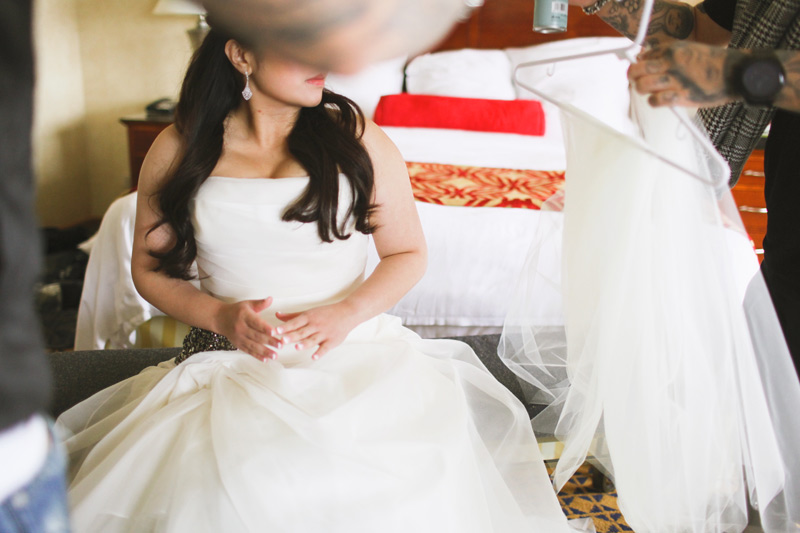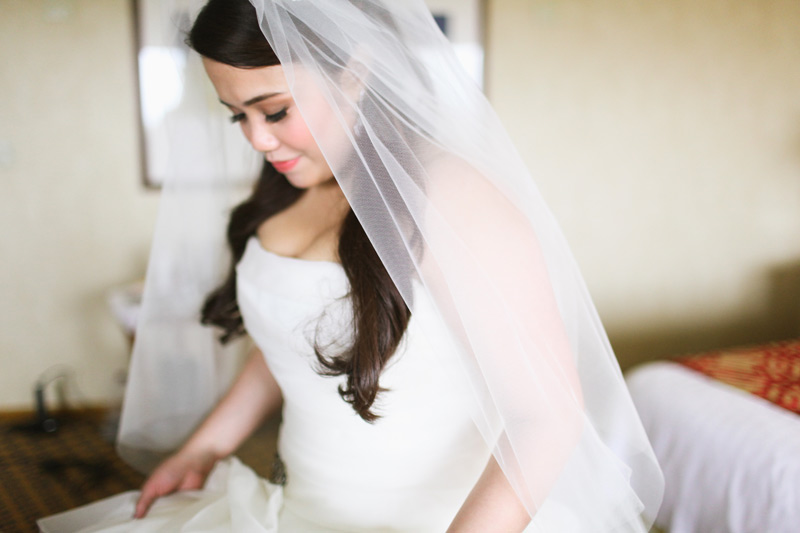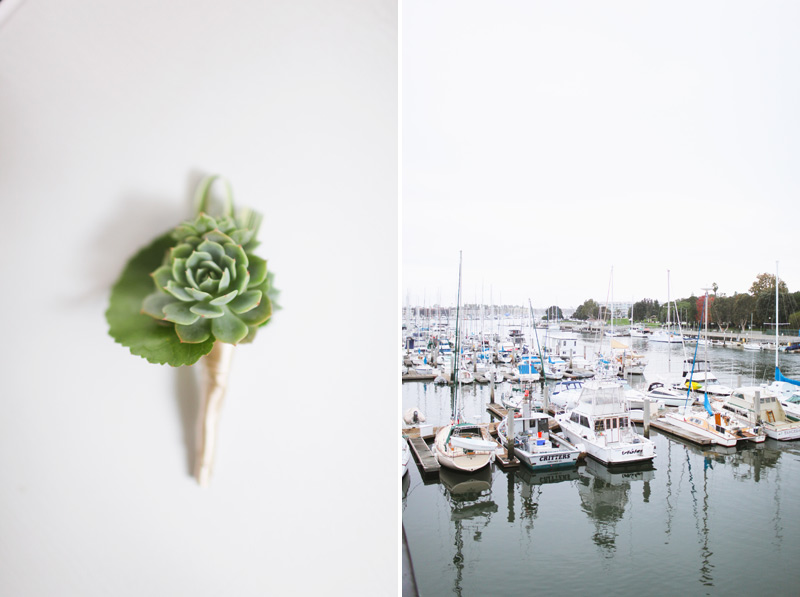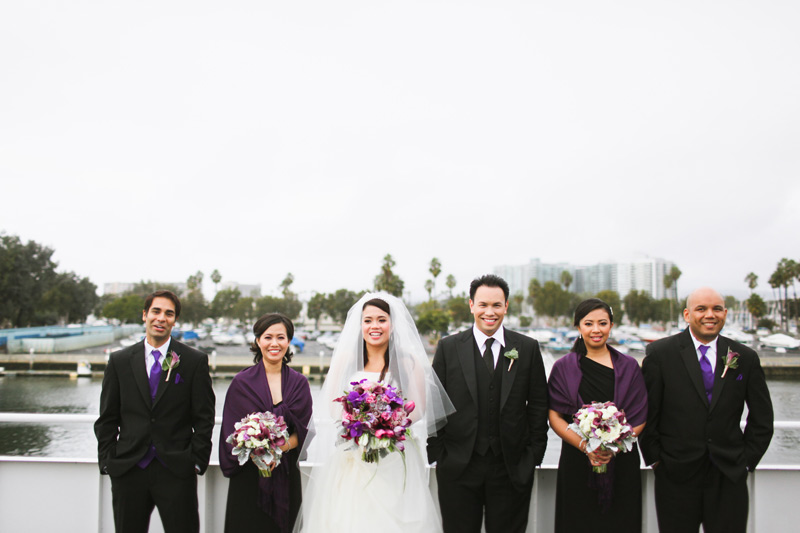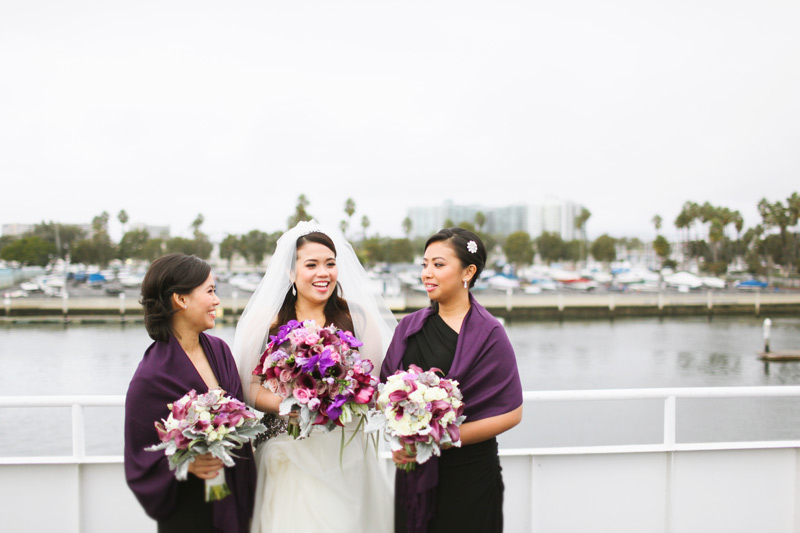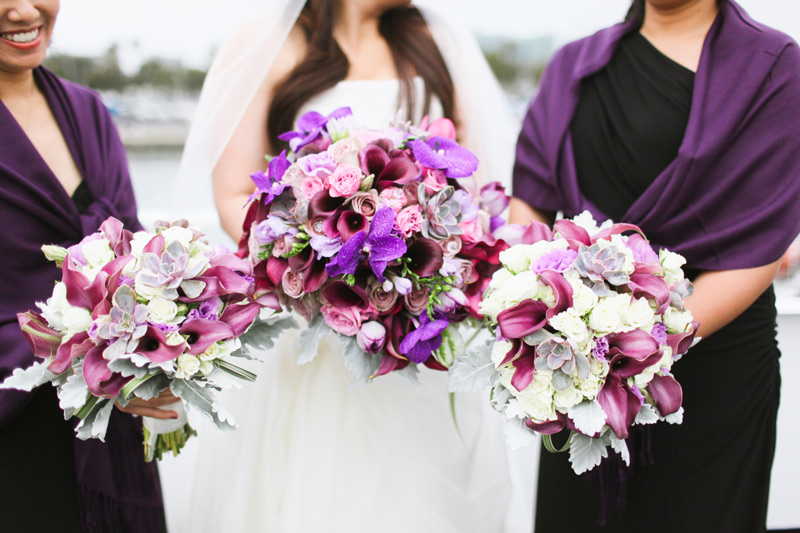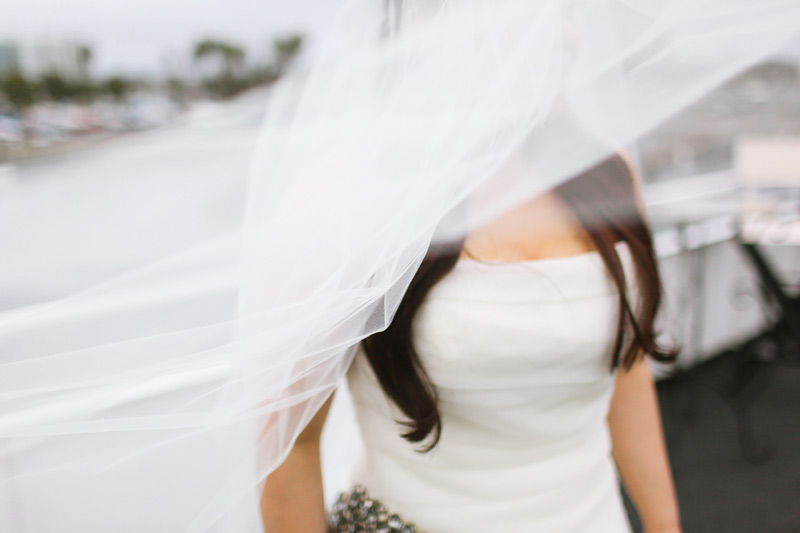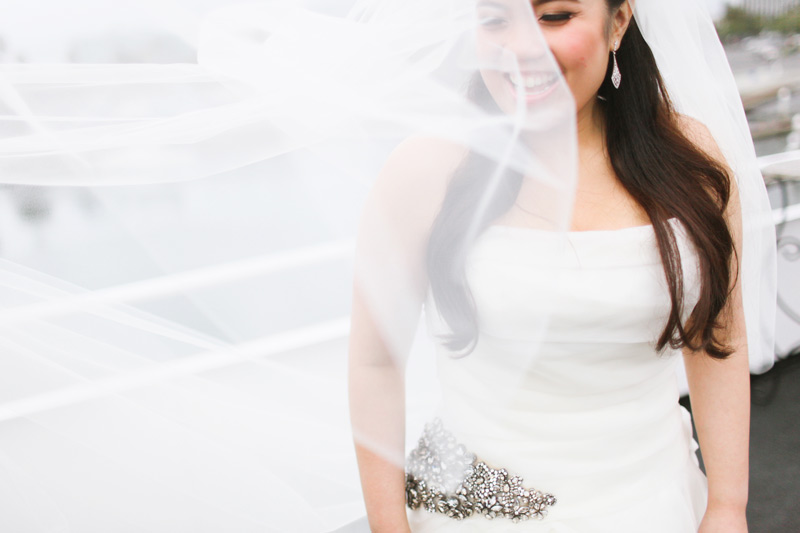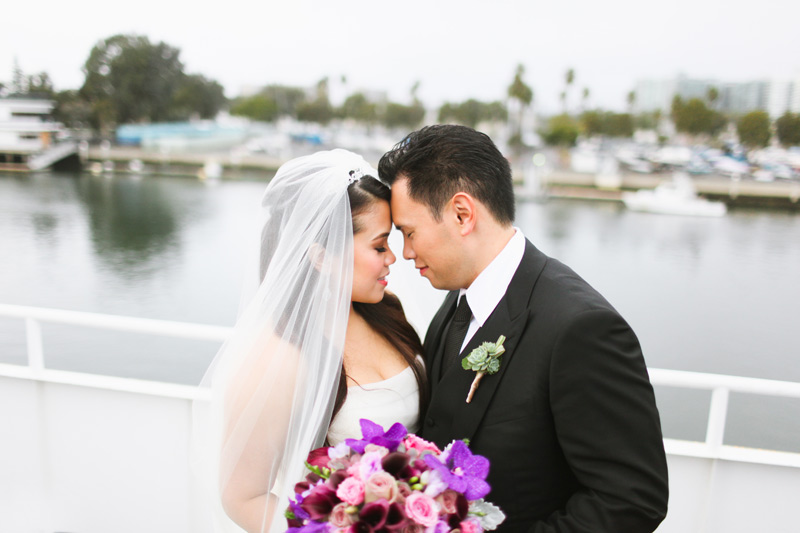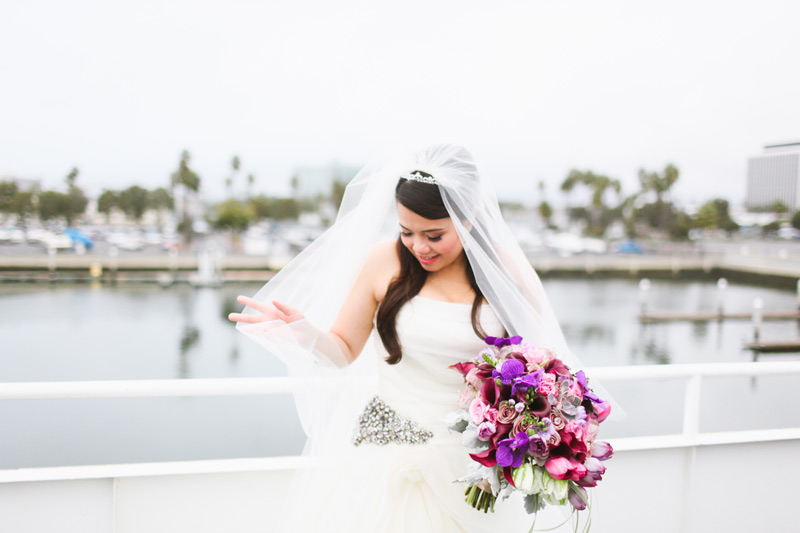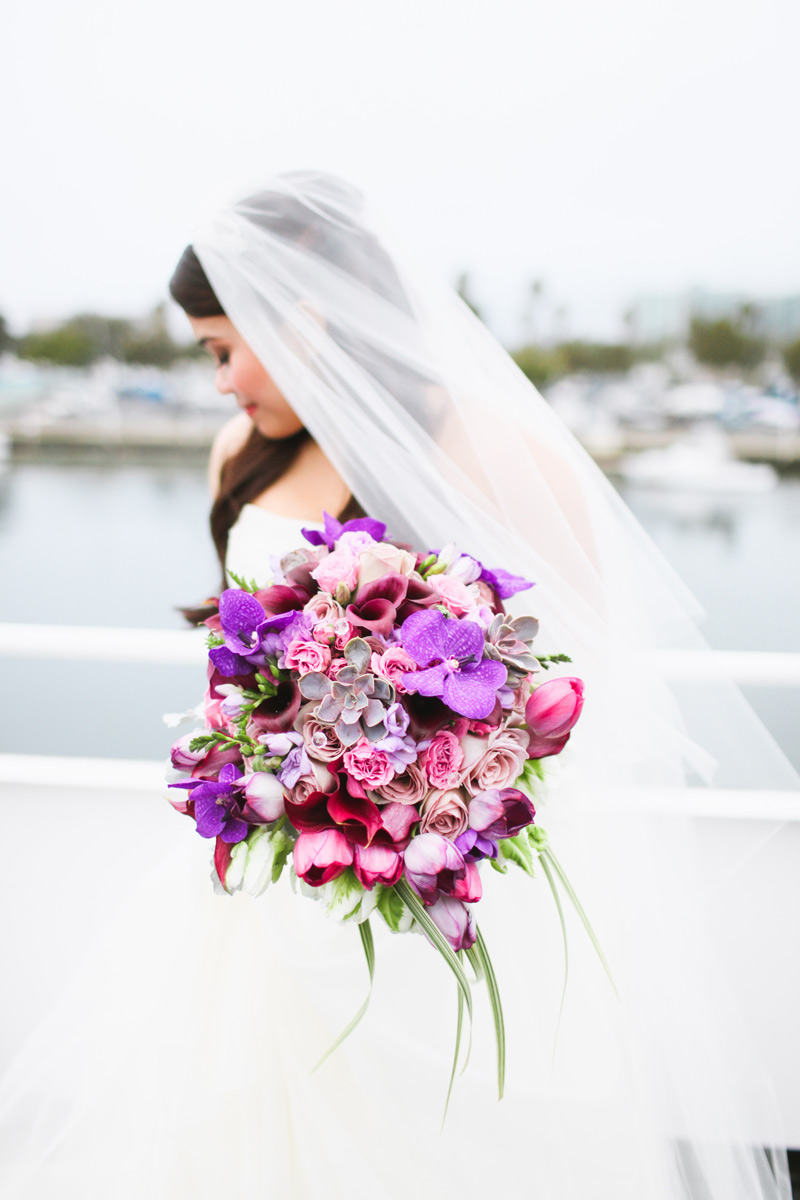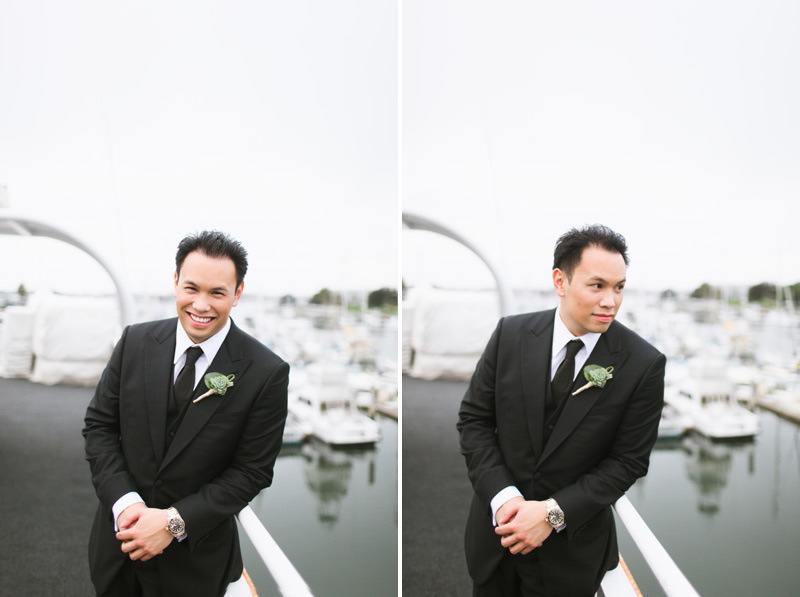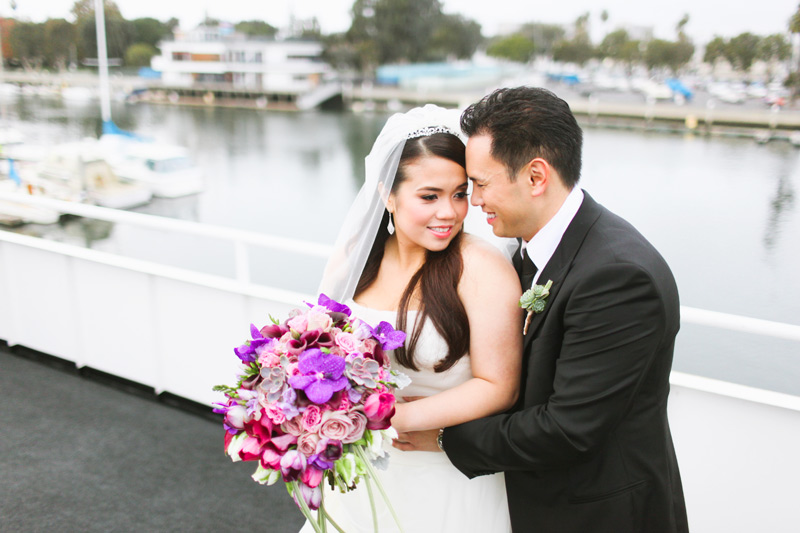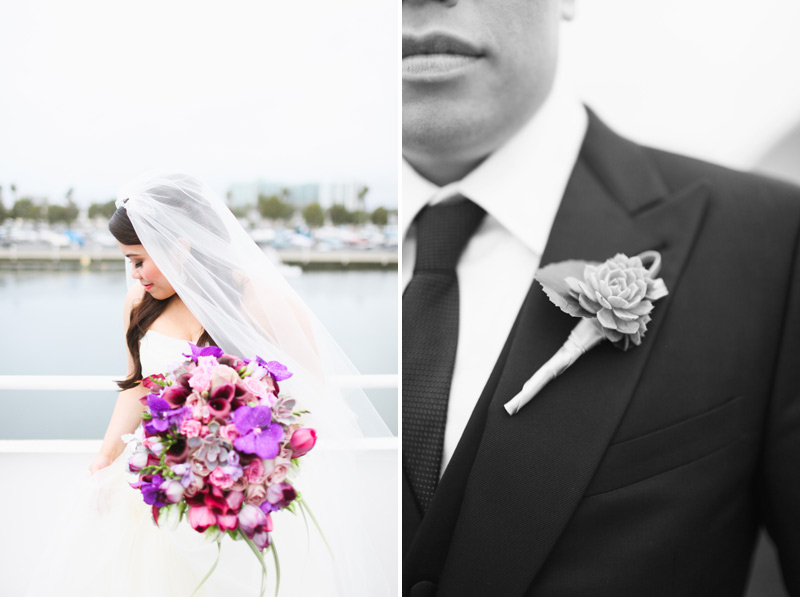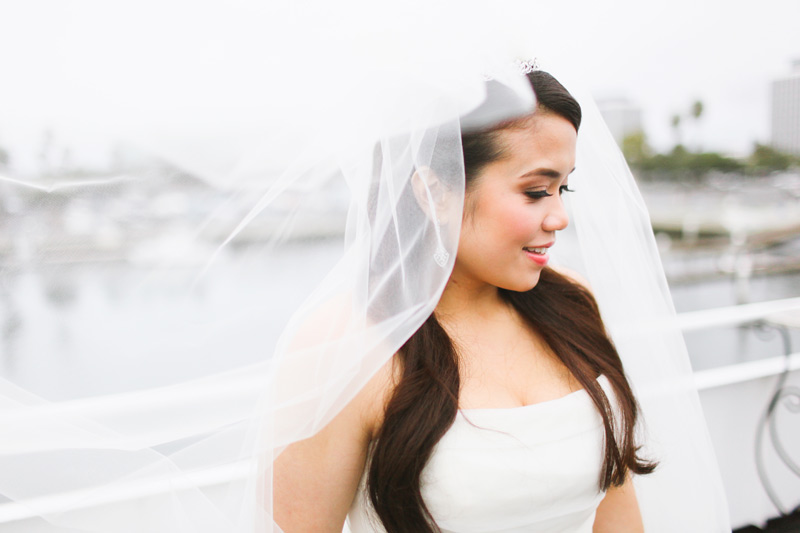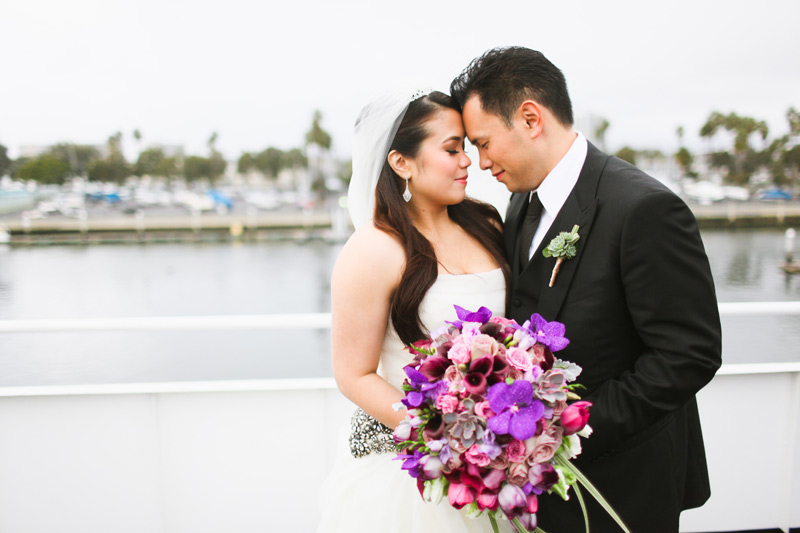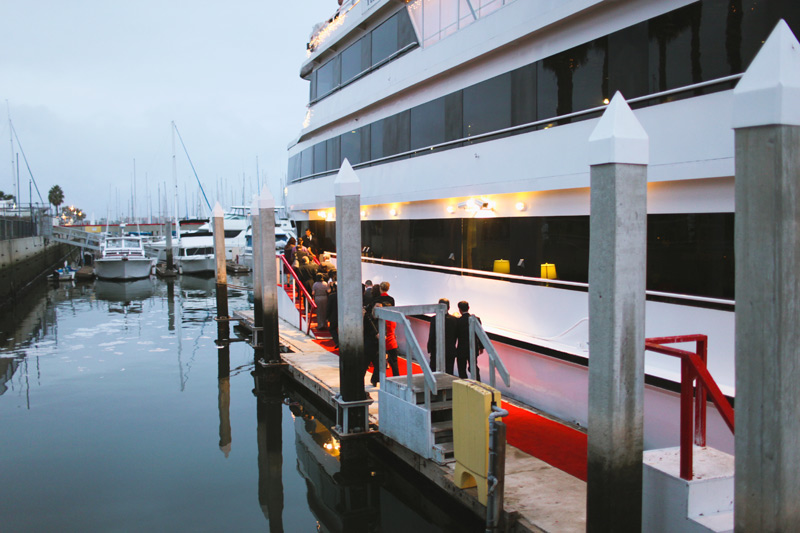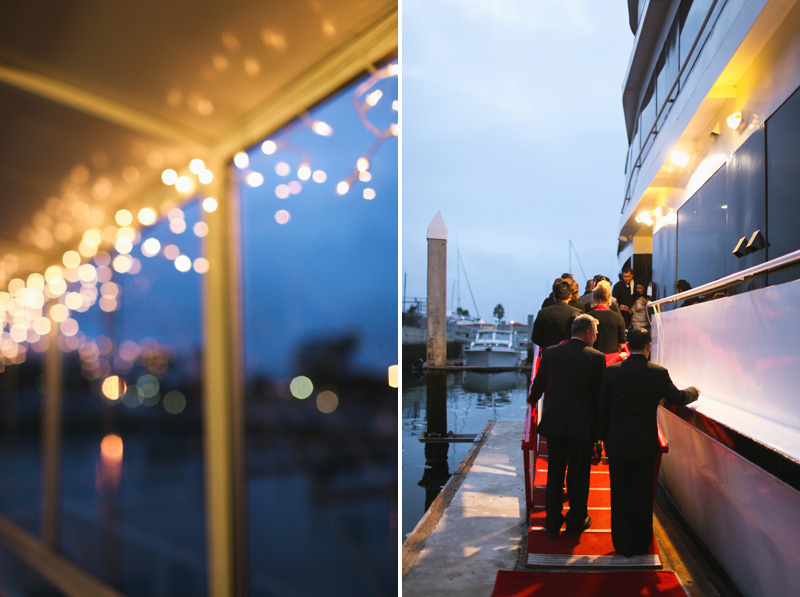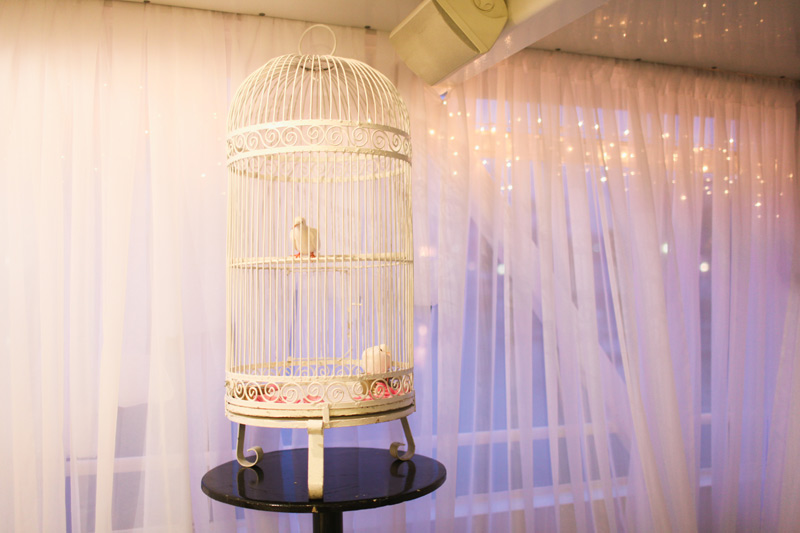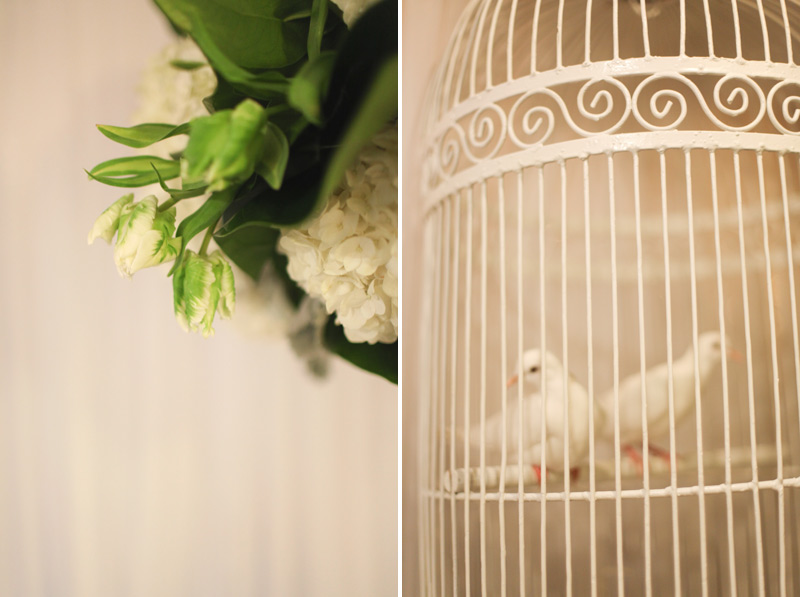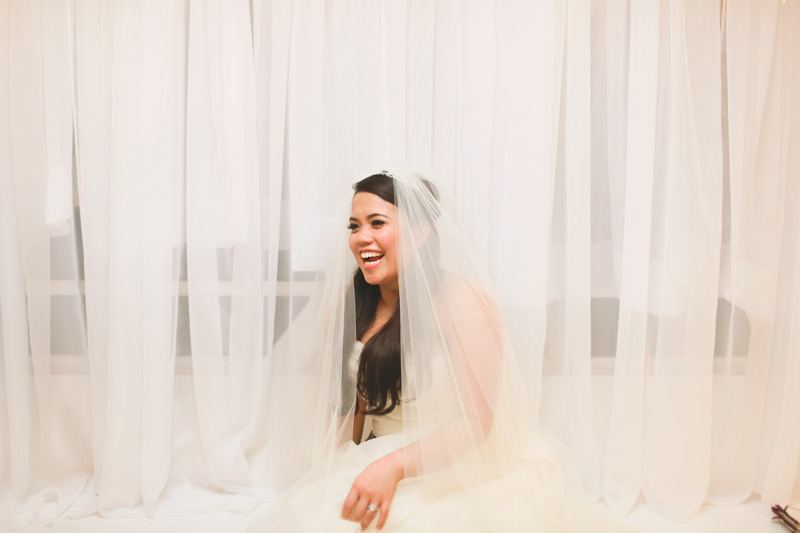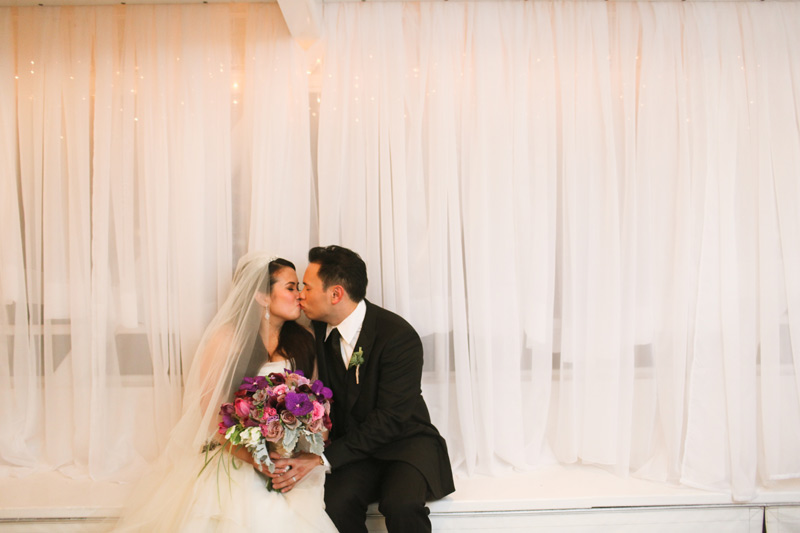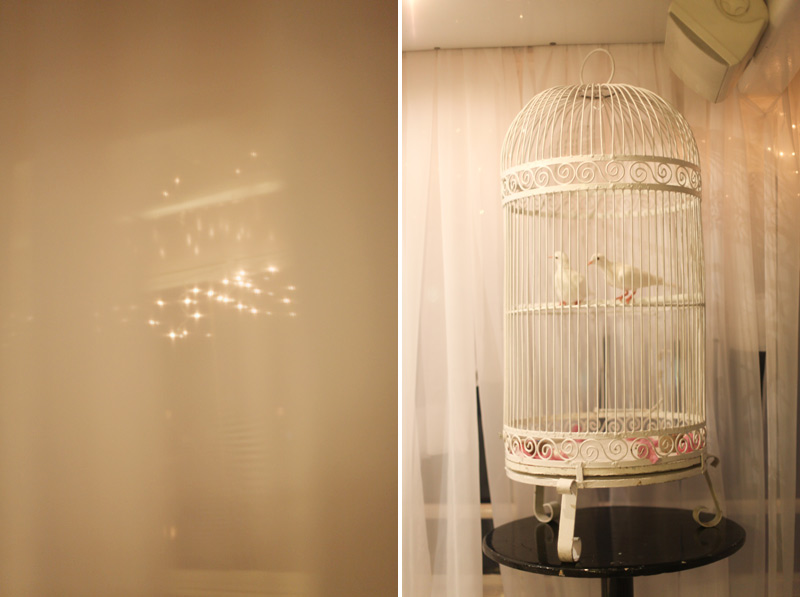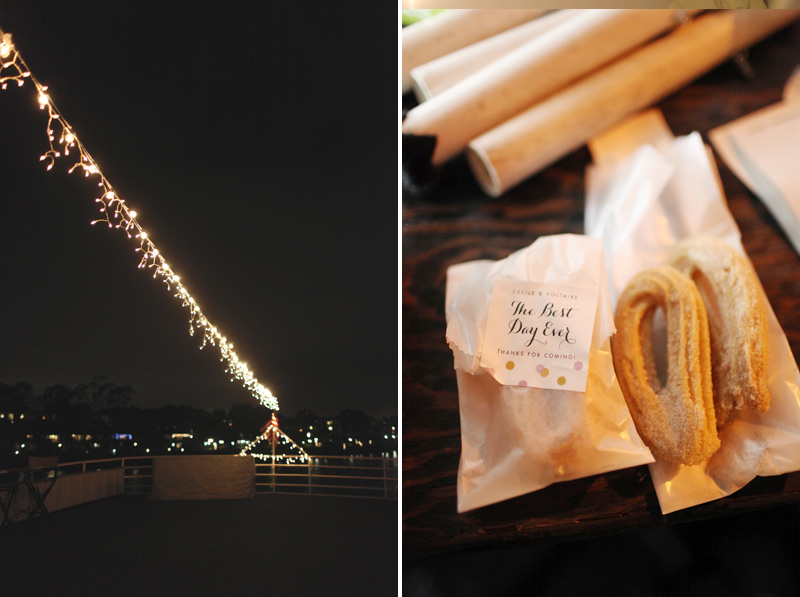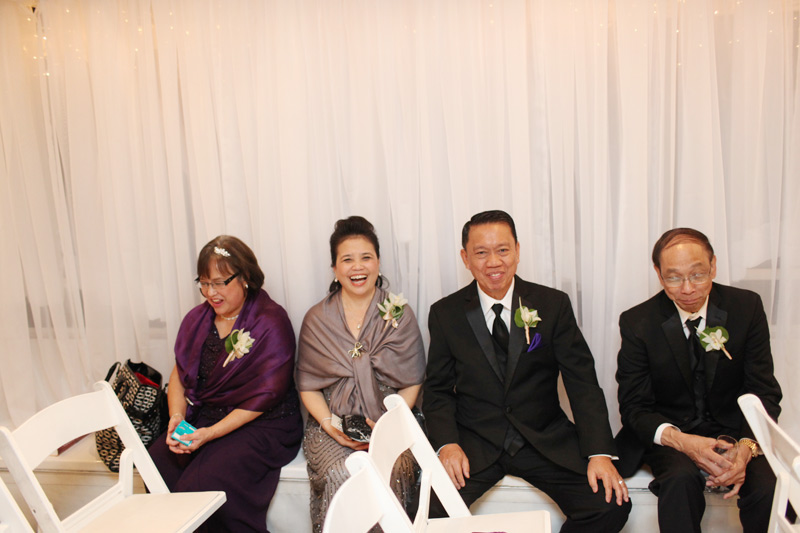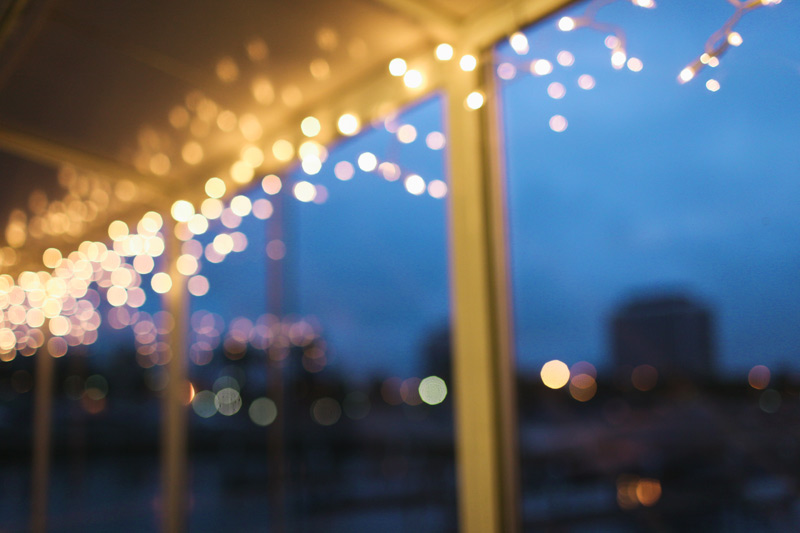 It's a funny thing how the rain works on wedding days. It rained all day before, drizzled throughout that morning, but literally let up exactly as Cecile and Volt were exiting their car upon arrival at the yacht. We ran straight up to the deck and were able to get lots of sweet photos in that soft pretty light.
But! Even if the entire day had been wrought with downpour, even if it had been snowing and hailing, Cecile & Volt are the kinds of chill happy people who would make the best of it. They'd perhaps crack a fun joke, ask me where I wanted to shoot, and cuddle & smile for the camera like nobody's business. They are a seriously cool couple, and I'm so so thankful and happy that Shirley of Fresh Events Company introduced us! And as always, her and her team did an impeccable job orchestrating this gorgeous wedding. A shoutout to Le Petite Gardenia as well, for the beautiful and always creative florals!