Tuesday, November 17th, 2015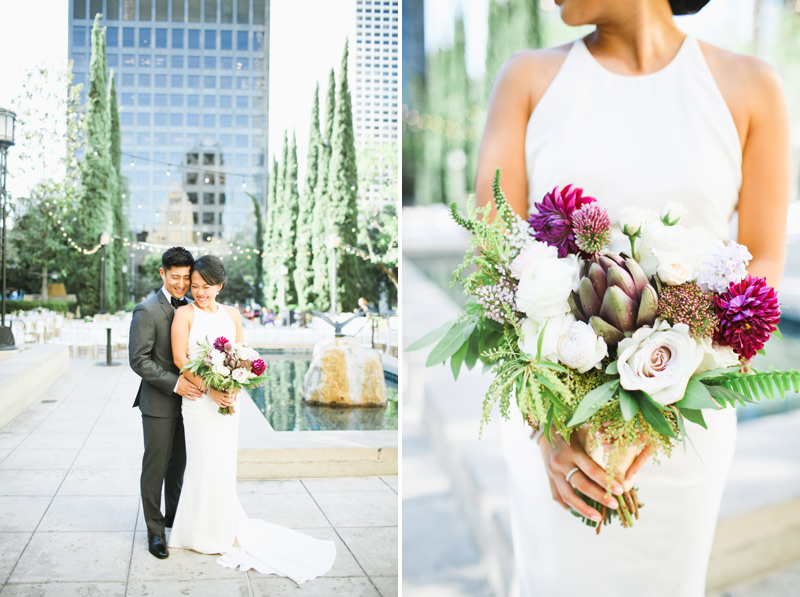 I could seriously go on and on about this wedding! It was so many wonderful things all rolled into one day – the serenity of a lovely garden tucked in the heart of downtown, getting ready photos at the sleek & modern Standard Hotel, portraits in a historic library, a beautiful Buddhist ceremony filled with tears of joy, opulent autumn florals, good food, lots of drinks, dancing galore, and that DRESS! On top of it all I got to work with the wonderful Everly Events which is always so much fun.
Hope you enjoy this fun urban wedding!