Tuesday, March 17th, 2009
I almost wanted to burst into a rendition of "My Favorite Things" as I walked through the Vibiana a couple weeks ago for this year's Pamper Me Fabulous event. It was as if someone had peeked into my mind and pulled out all of my most adored things – fruity drinks, delicate chocolates, girl talk, fresh magazines, spa treatments, sweet architecture & design, overflowing swag bags, and best of all, a good cause – and made a huge fabulous event out of it. I thought Pamper Me Fabulous was a 100 on the Fabulometer (a new device I just invented) last year, but this year's event was completely off the charts!
I started snapping away the second we exited our car and first caught site of the majestic Vibiana (I believe I was ooh-ing and clicking away while Scott was still struggling with the bags). Upon stepping inside, we found ourselves in a decadent oasis in the midst of downtown LA – clean lounge furniture, magazines on tables, and an amazing line-up of salons and spas, bazaars, and of course, the food, the FOOD. When I'm on the job, it's always about focusing on the shots and not on the Fabulous Tier of Endless Cupcakes, but I do admit to being convinced by the woman at Mignon Chocolate table to try ONE teensy Mojito-flavored morsel.
Amanda, Ada, and the their team at Fresh Events definitely outdid themselves this time. The ambiance was divine, the treatments as relaxing as ever, and the causes beyond noble. This year they put together the Fabulous Female Awards as well, recognizing amazing women who serve within our community. The awards ceremony concluded the day perfectly with a message of empowerment and giving.
And now for a walk through the day!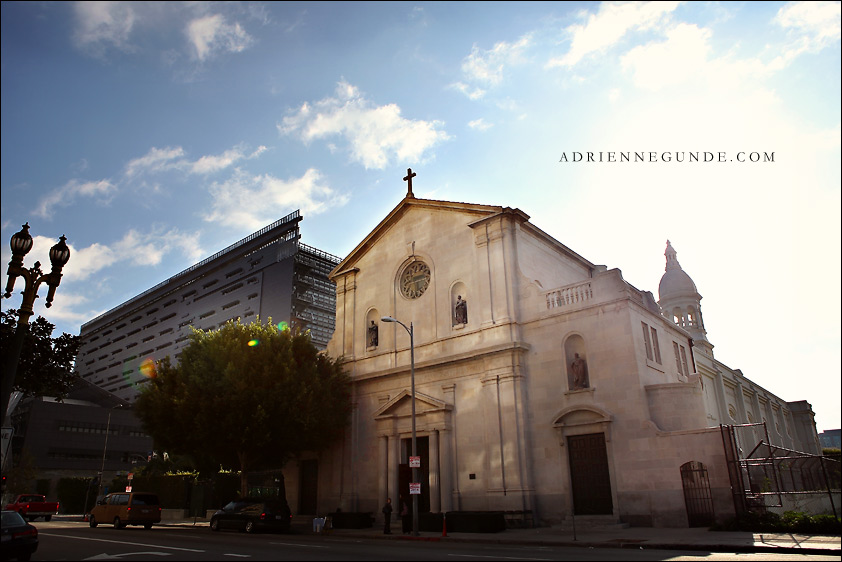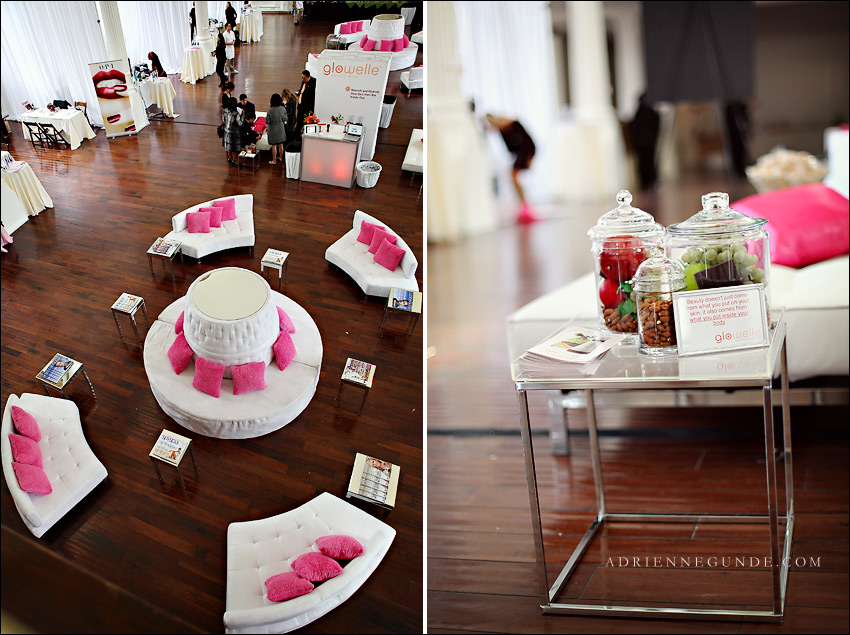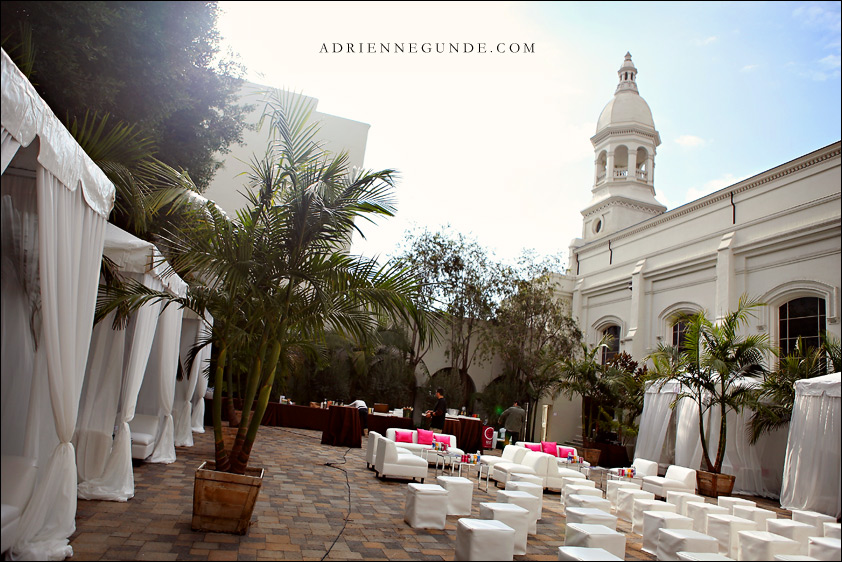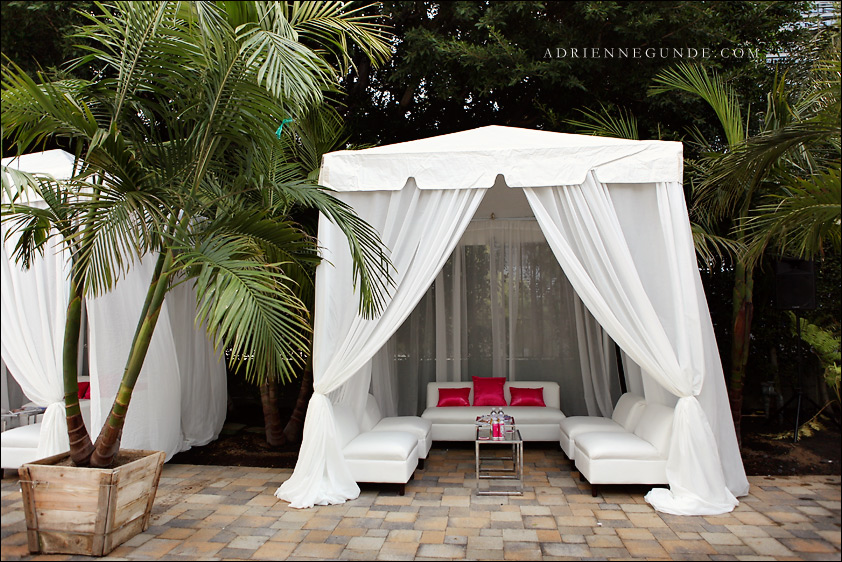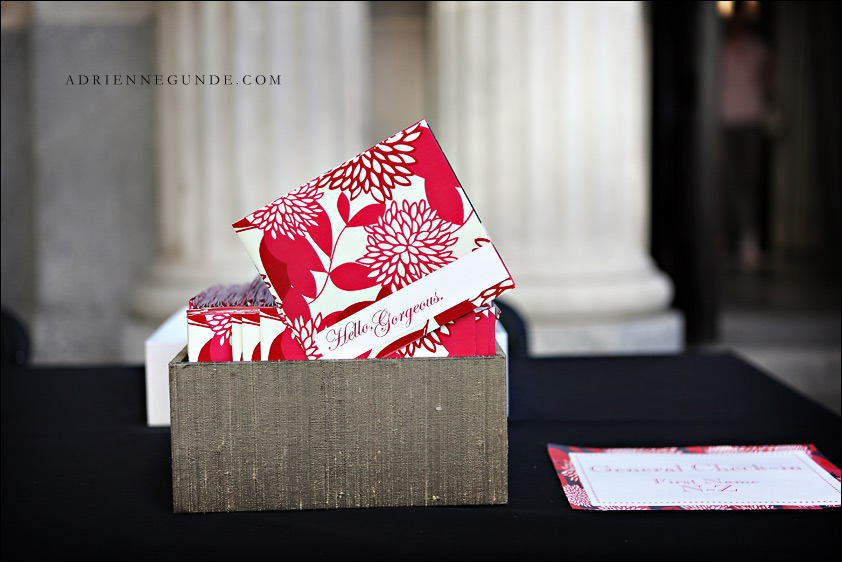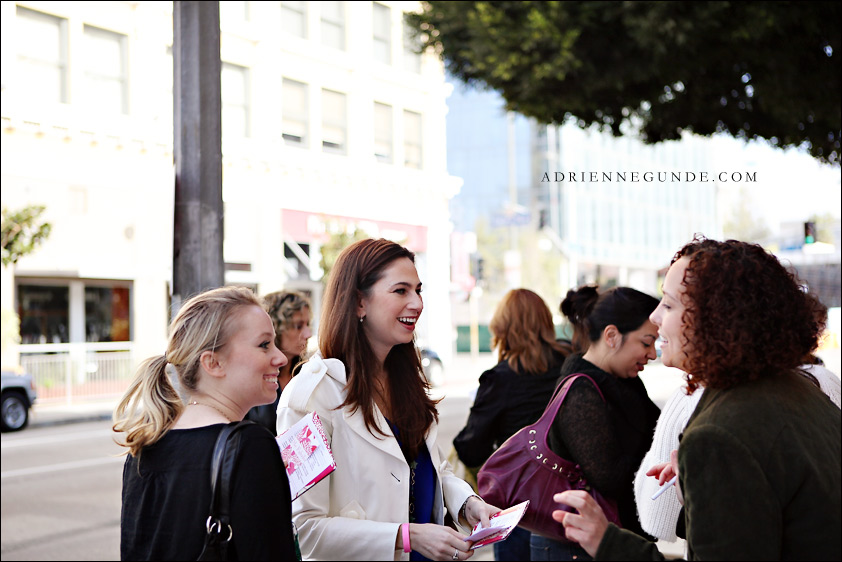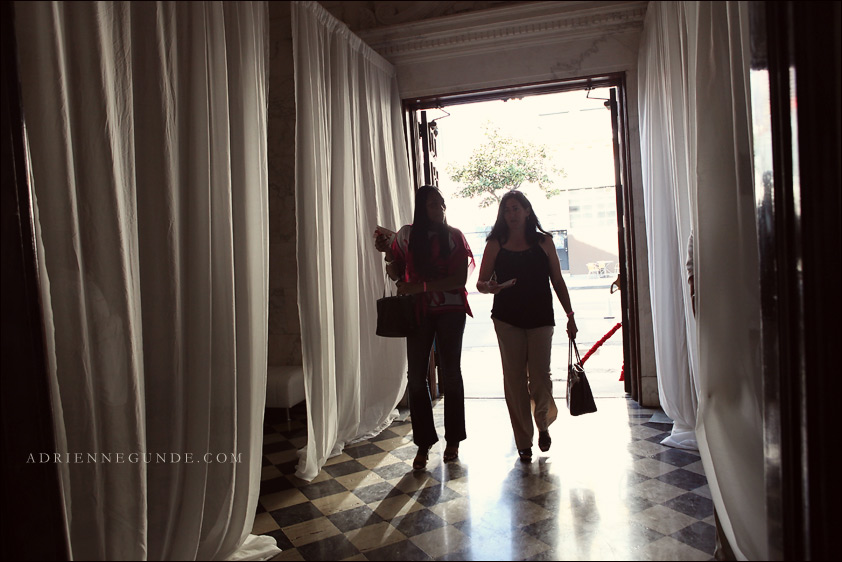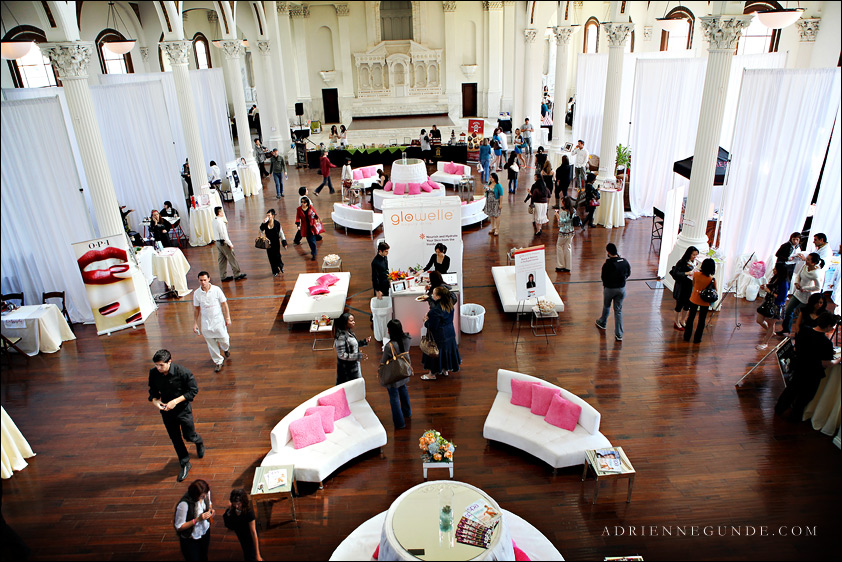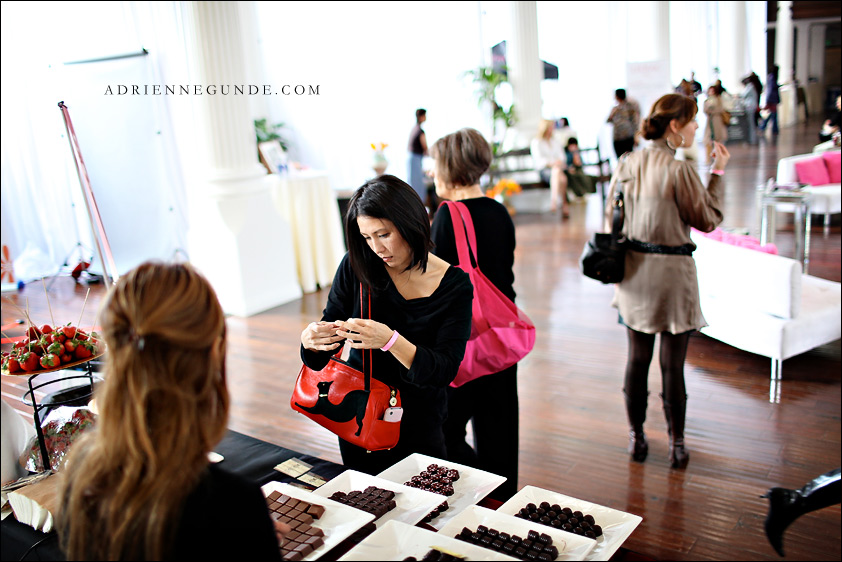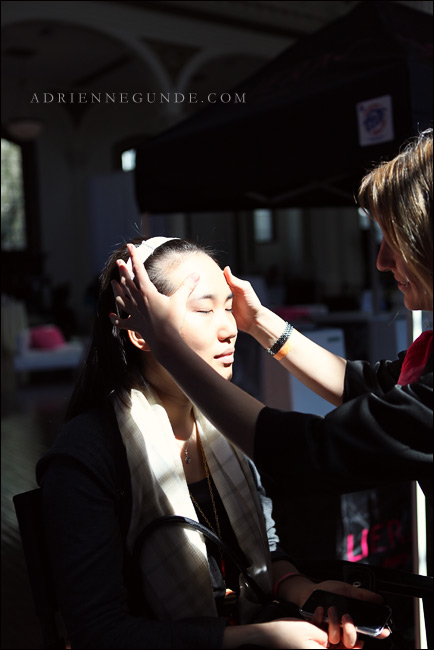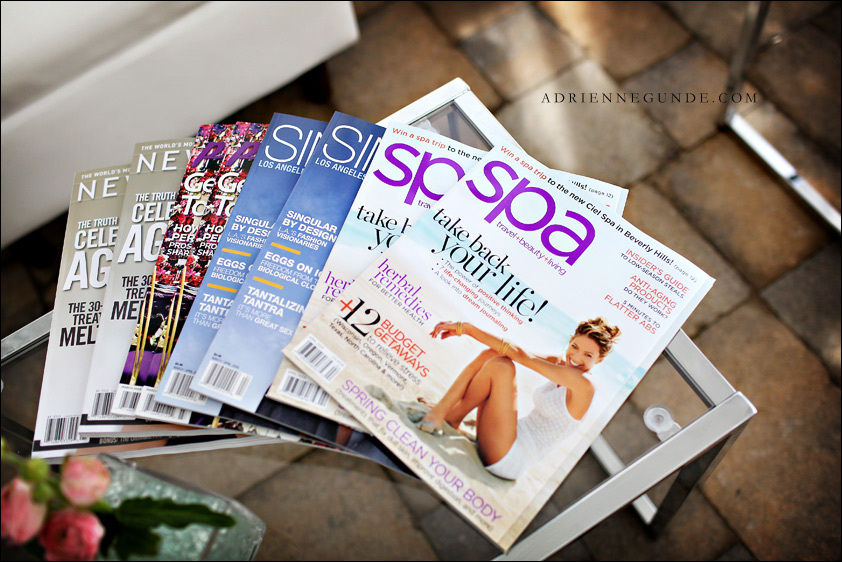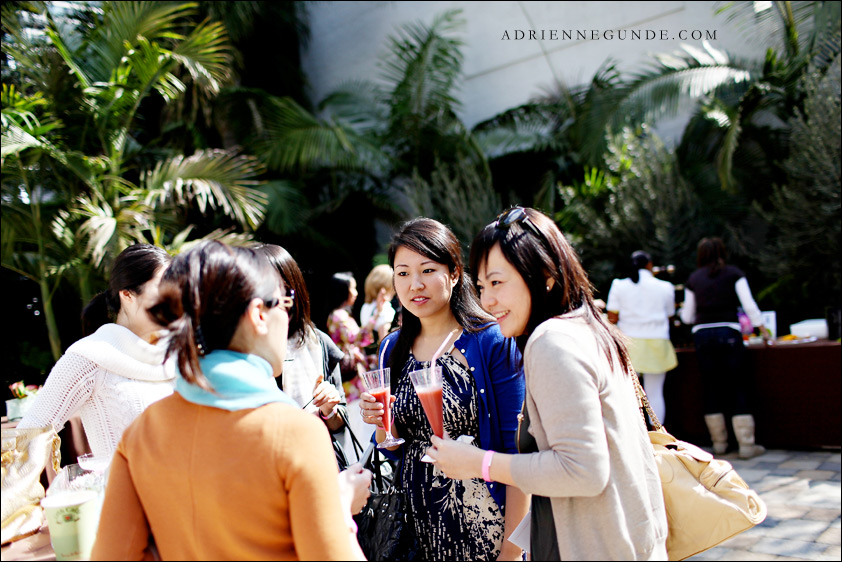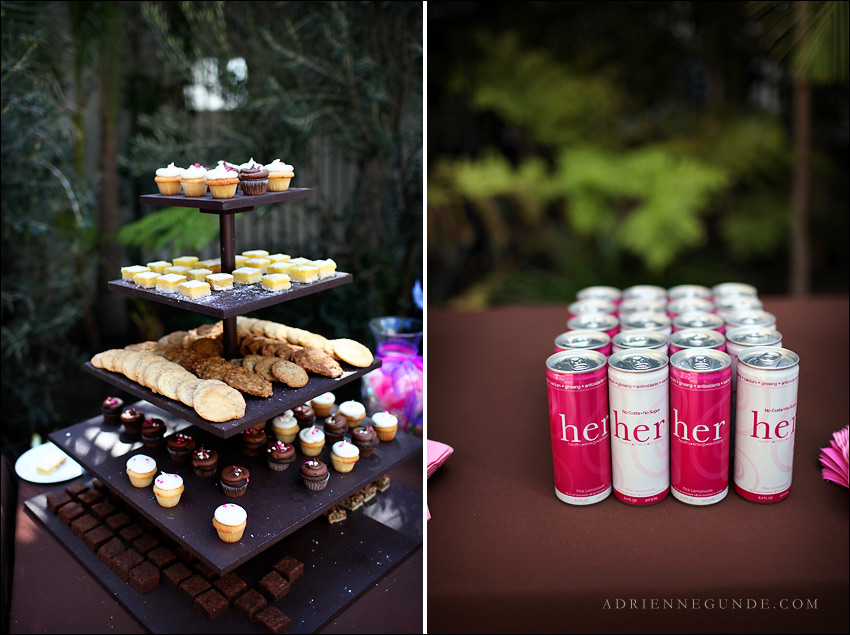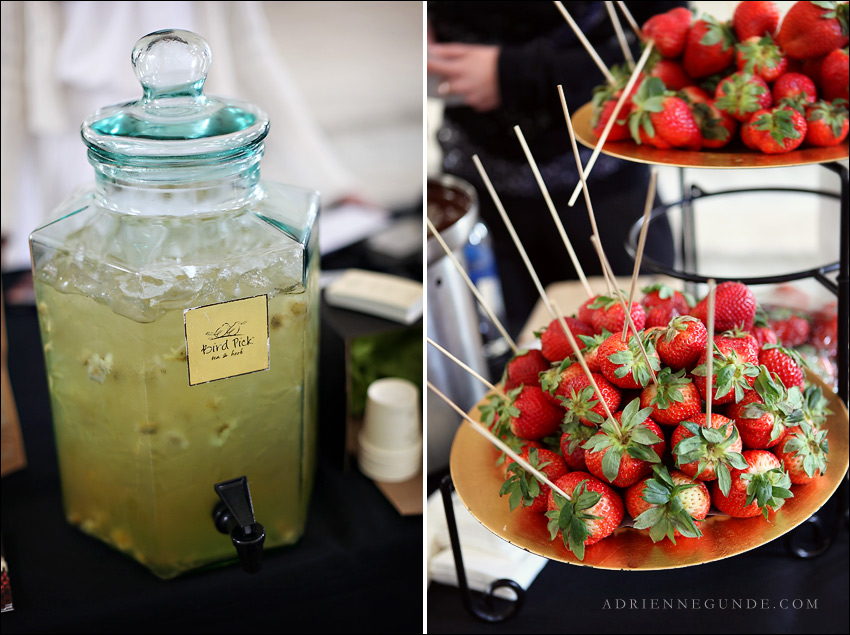 The drinks below are amazing fruit smoothies from Glowelle. They come in luxe flavors like Raspberry Jasmine and Pomegranate Lychee and are chock-full of vitamins to refresh your skin from the inside out!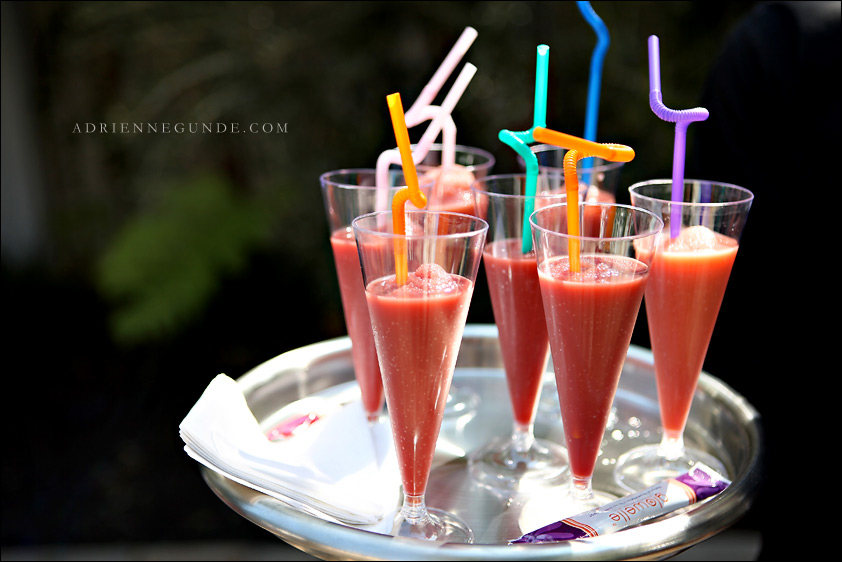 Councilwoman Jan Perry kicks off the Fabulous Female Awards.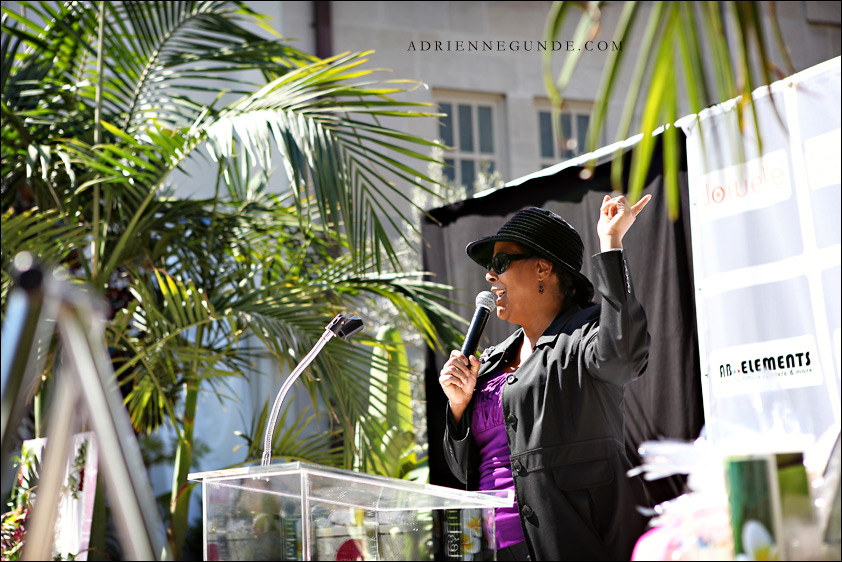 Karina Smirnoff presents; Alice Crisci, who launched a foundation for breast cancer patients, speaks about her cause.