Thursday, May 23rd, 2013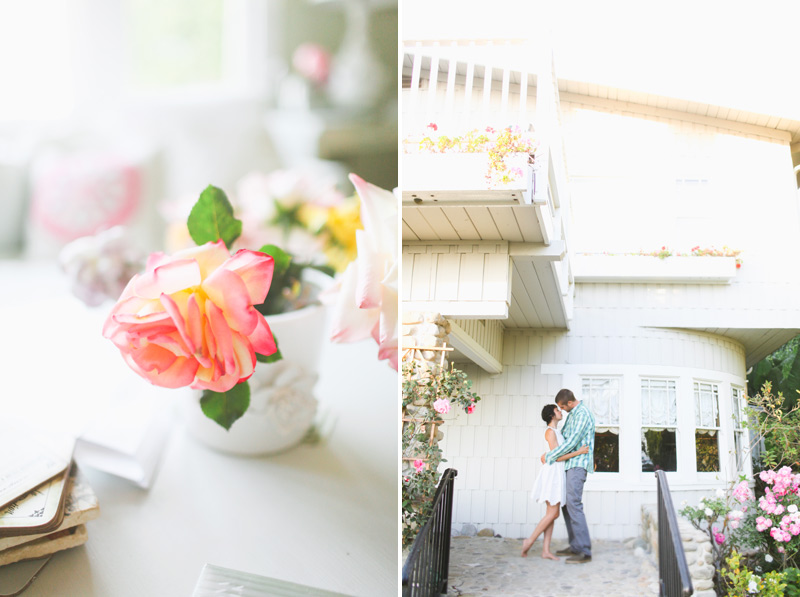 At-home engagement sessions are definitely one of my most favorite kinds – you are in an environment that is at once relaxed, calm, quiet, and filled by dear memories. Add in a blooming garden, a hammock, an ocean view, and a couple furry friends and you have the dreamiest engagement photos like the ones you see below. Jackie and Keith have the most beautiful home, and I'm so so glad to they chose to do their engagement photos there!
P.S. More favorite things – Jackie's sweet updo, the wall of her art creations, and the fact that she chose to go barefoot for the session… love!