Sunday, January 31st, 2016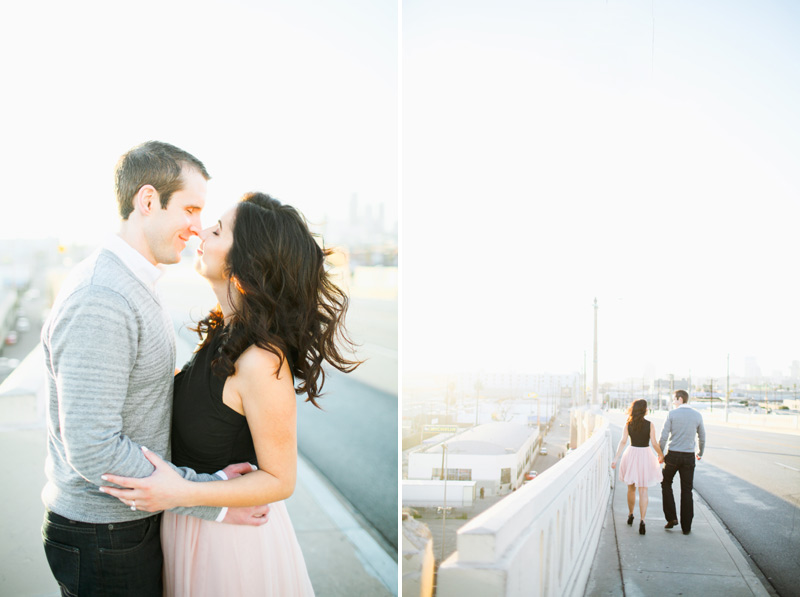 How special that we were able to photograph on the historic 6th Street Bridge just before they stated tearing it down for replacement! I was so excited that they chose this location and we were able to capture a beautiful piece of history in Paula & Eric's engagement photos. We had some unreal light to work with and of course I was so in love with Paula's dreamy & ethereal dress. I don't know how I get so lucky to work with so many sweet and kind couples, but these two are no exception and the afternoon was so much fun!
So excited for their intimate wedding coming up this spring!