Thursday, August 25th, 2011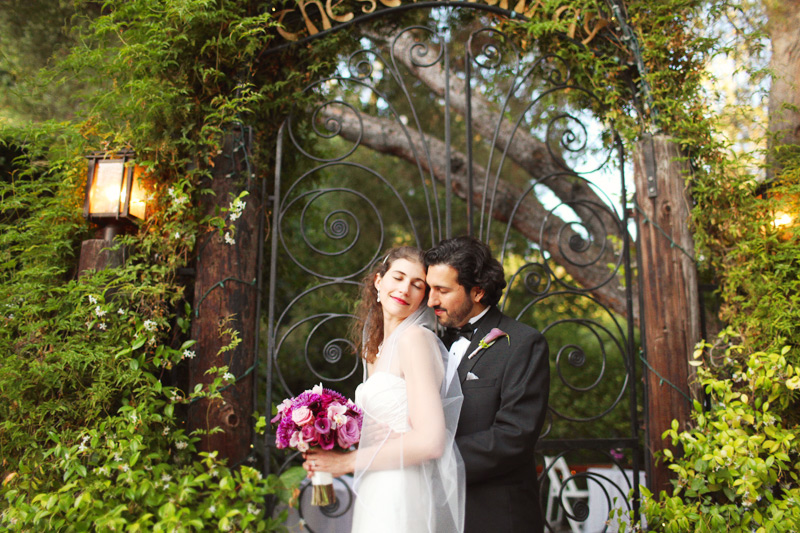 Everything about this wedding was so beautiful, effortless, relaxed. I know I've probably said this quite a few times before, but my most favorite weddings always seem to be the ones that feel like home. That are brimming with emotion, beautiful in their simplicity, wrapped in a cozy, intimate kind of love. The whimsical Inn of the Seventh Ray, tucked up and away in the woodsy hills of Topanga Canyon, provided the perfect backdrop for this type of occasion, and it was adorned in lovely blooms courtesy of Fleuretica (so happy we could finally work together! :) The day was coordinated by Angelica Weihs who ensured that everything came together beautifully!
Random sidenote, Julie and Alex are quite the creative couple – together they wrote a children's show that was picked up by Canadian television and is now going into its second season!