Wednesday, March 24th, 2010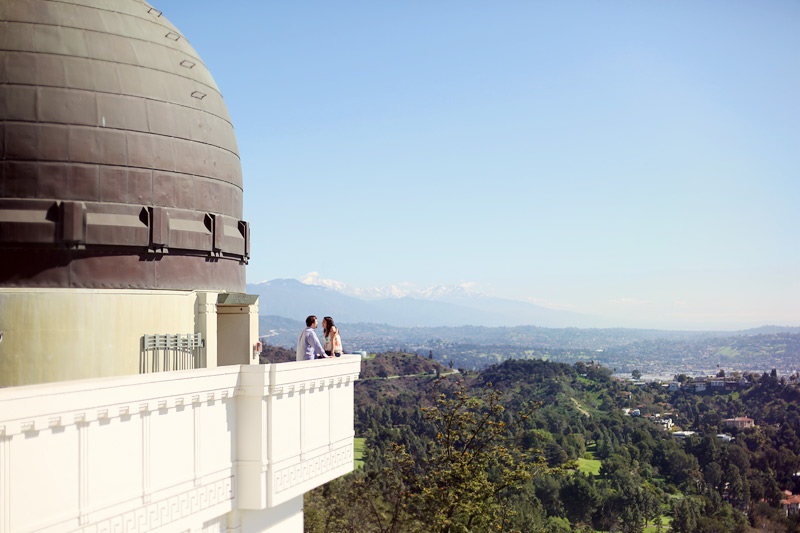 Carrie & Matt's story begins at the Hollywood Bowl. Carrie was performing in the choir of a show and Matt worked behind-the-scenes at the Bowl. When they awesomely suggested doing their engagement session there, I was a) completely elated and b) a little confused. My visits there were always happy, involving balmy summer days & amazing sounds courtesy of The Decemberists, Death Cab for Cutie, & Tegan and Sara. But they have also been marked by insane crowds, sitting at the tippy-top of the wooden bench seating, and tandem parking webs of death. It boggled my mind to imagine that the bowl was open to the public during the day, that we could run amok through ALL the seating (box seats! box seats!), and that we could possibly be – wait for it – THE ONLY ONES THERE.
It was a beautiful morning. Carrie & Matt are so fun & laidback and they were kindly on board with me asking them to run to all corners of the Bowl (we're standing in the box seats!!) I am beyond excited for their wedding next month at Senshin Buddhist Temple. Not only is it going to be unlike any wedding we have done, Senshin holds fond memories for me of obon festivals, gatherings, and taiko practices/performances. I know it is going to make an amazing backdrop for their wedding!
We started off the session at Griffith Park. I love how green everything was due to the recent rains…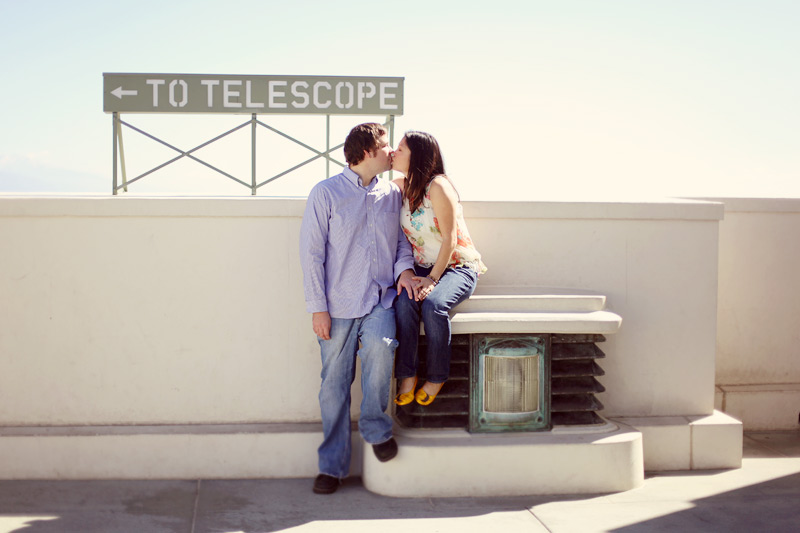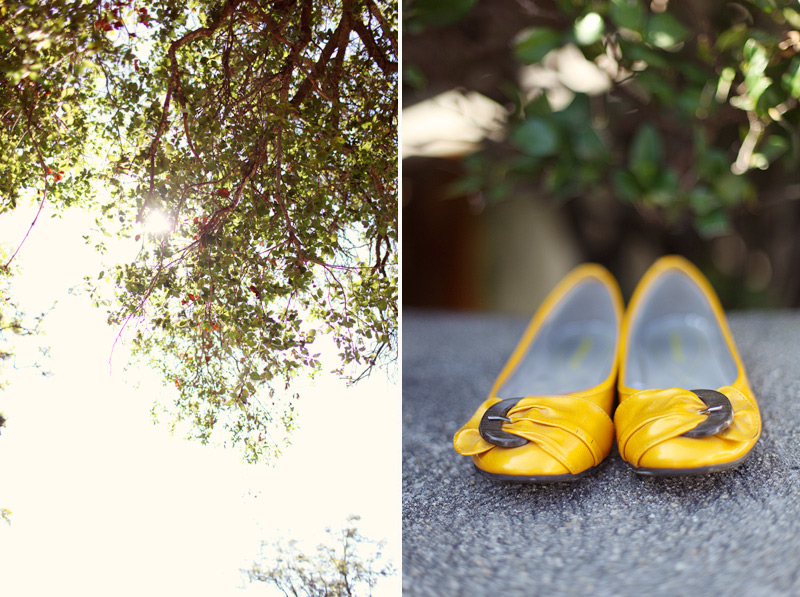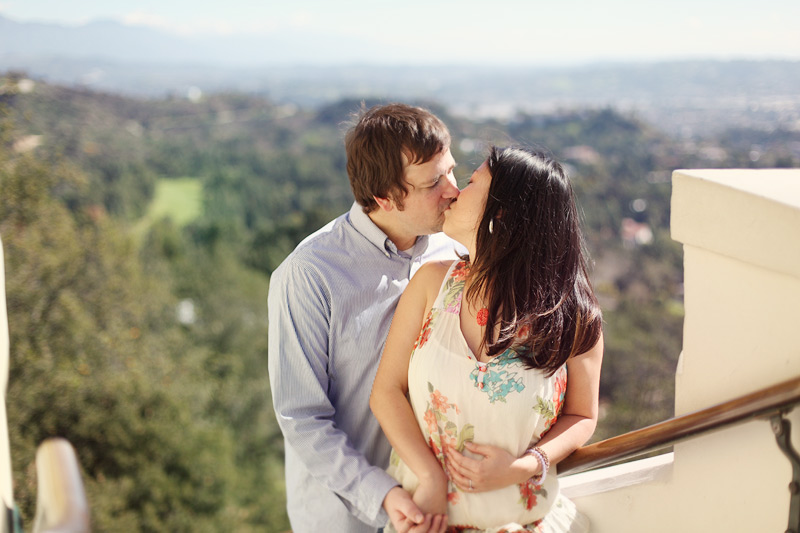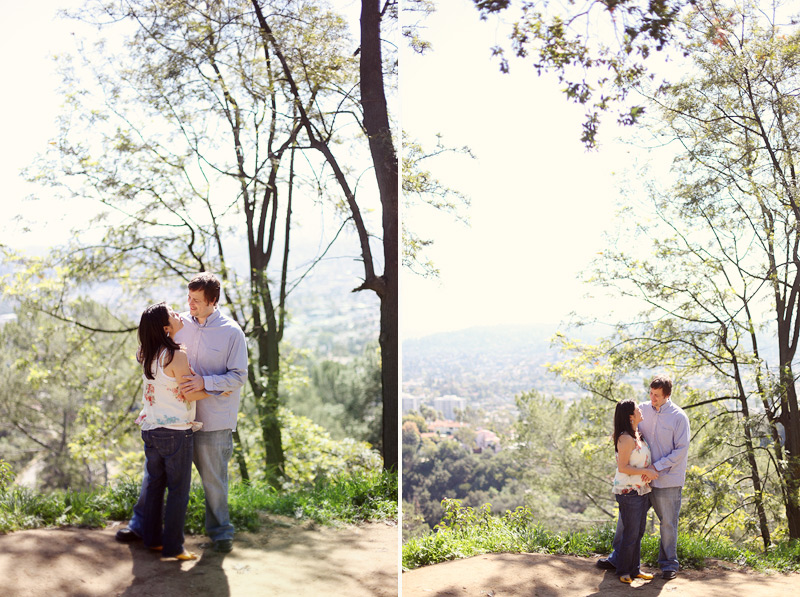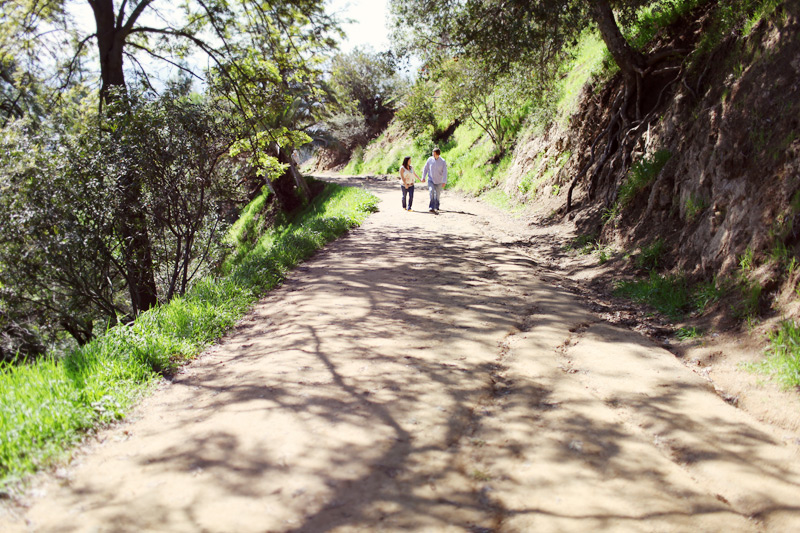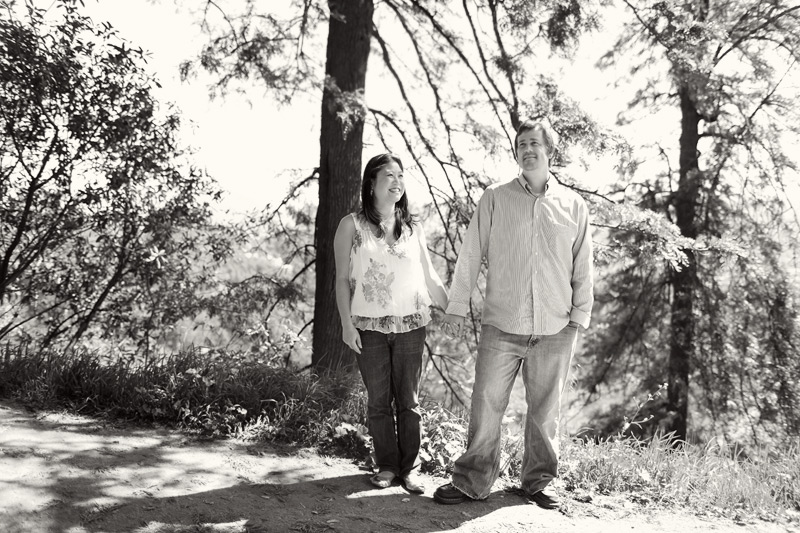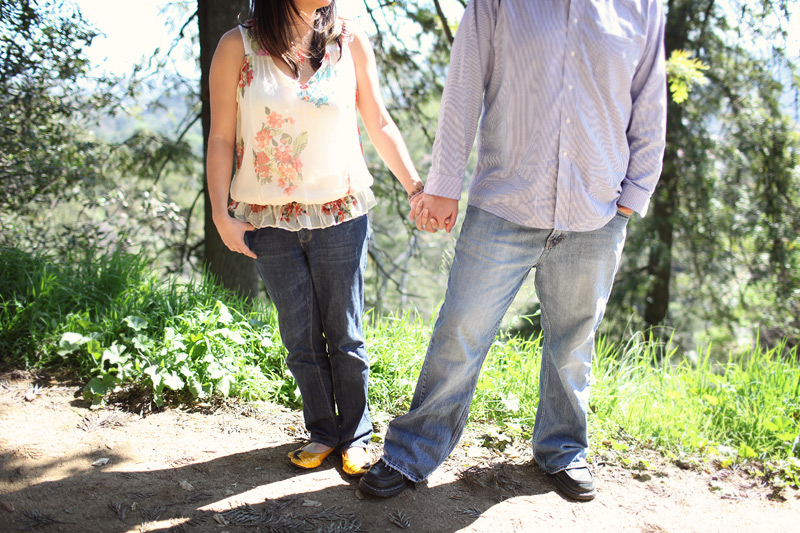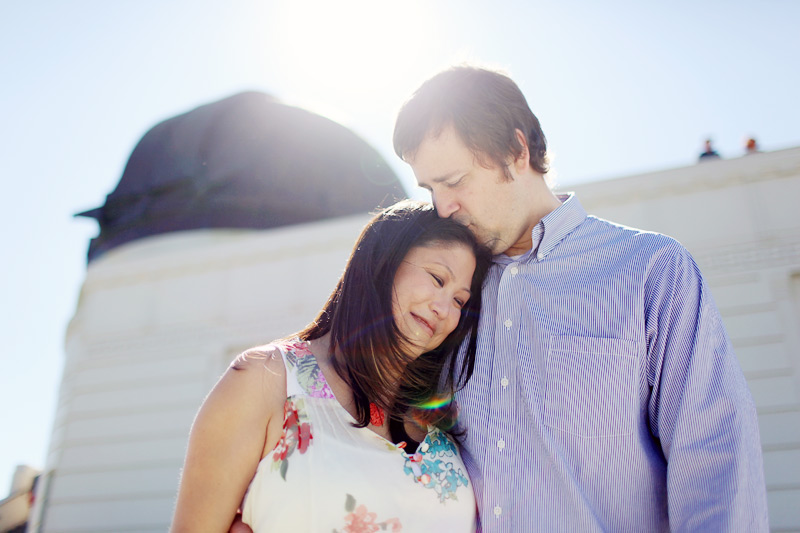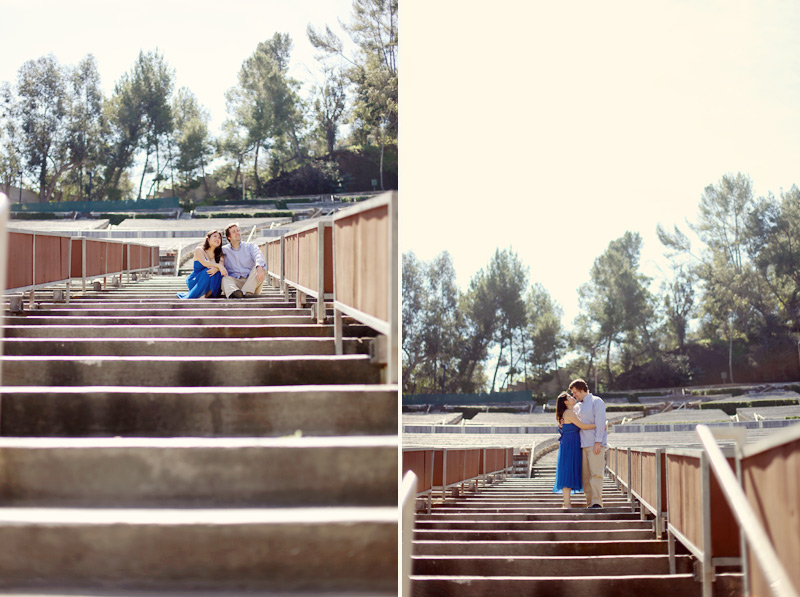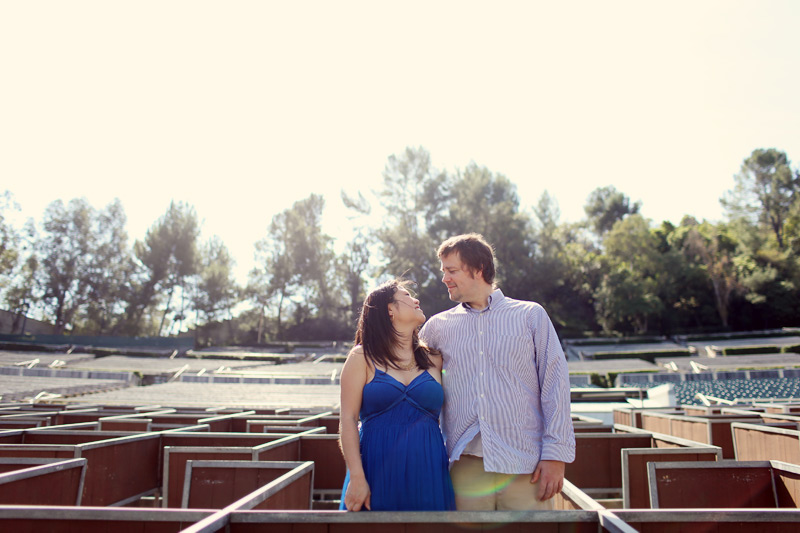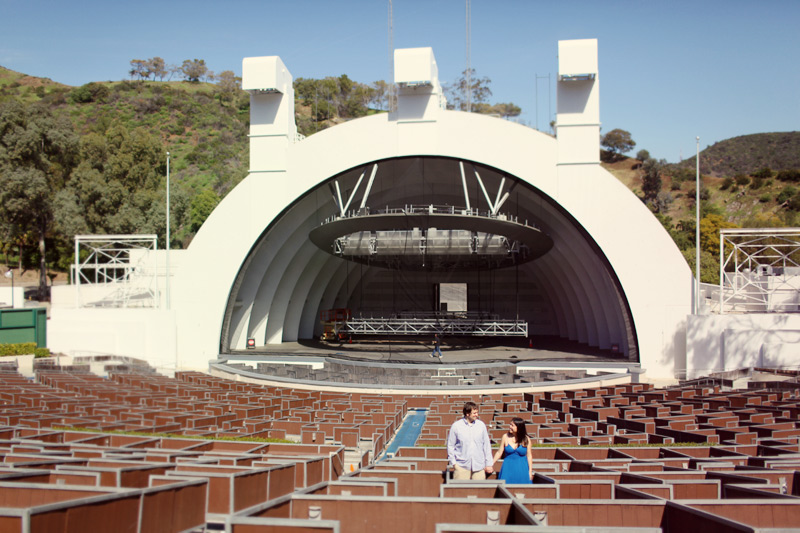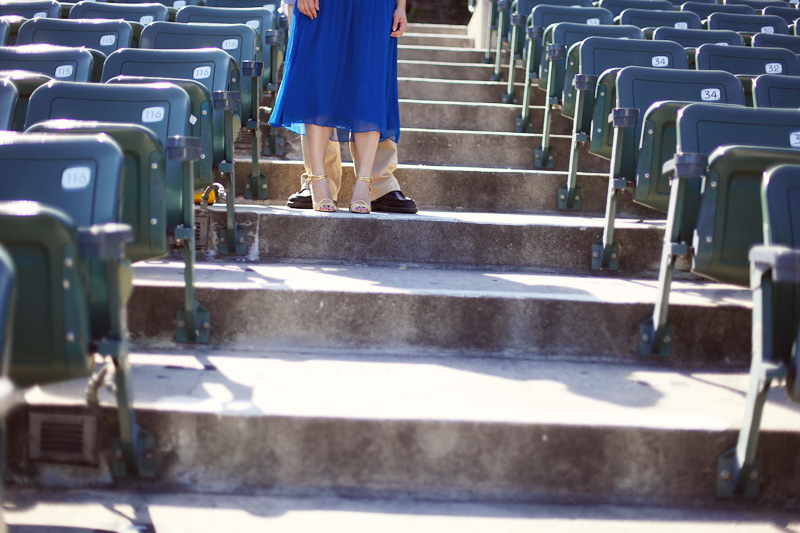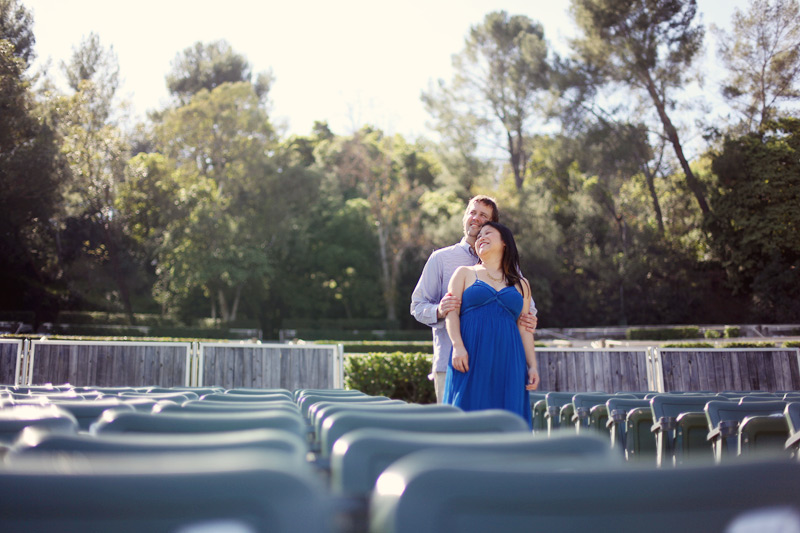 It was so cool being on the other side of the stage & peeking through…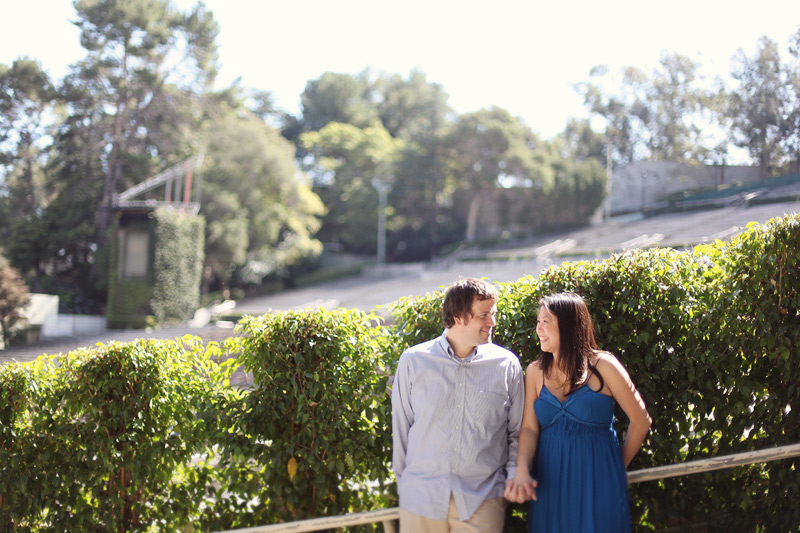 Below is the very spot where they first met. It was so sweet watching them get a bit teary-eyed as they reminisced…