Thursday, March 5th, 2015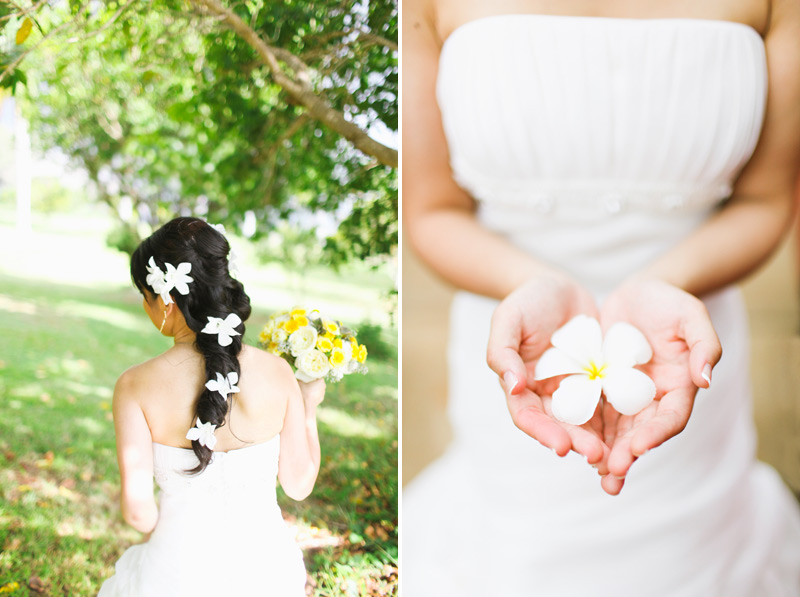 You drive up and up into the hills, turning onto roads that narrow as you go. You finally reach a house, perched high in the center of Maui, with views of green fields in every direction, and far off in the distance, a peek of the sea. This is where Maggie and Mike were married, surrounded by only 25 of their closest family and friends, on the deck of this private home where they all stayed. They flew in form all over the world – California, China, Hong Kong, Japan – for one of the sweetest & most intimate weddings I've ever witnessed. Because their wedding was so intimate, Maggie and Mike were able to not only exchange vows with each other during the ceremony, but also give personal thanks to each of their guests there. Needless to say it was an emotion-filled and heartwarming moment.
After the ceremony everyone sat down at a long communal table for dinner (they even had kindly set aside a spot for myself and my second shooter Serena :), which was filled with many thoughtful toasts and accompanied by the prettiest sunset. It was beyond an honor to photograph their day!