Wednesday, January 22nd, 2014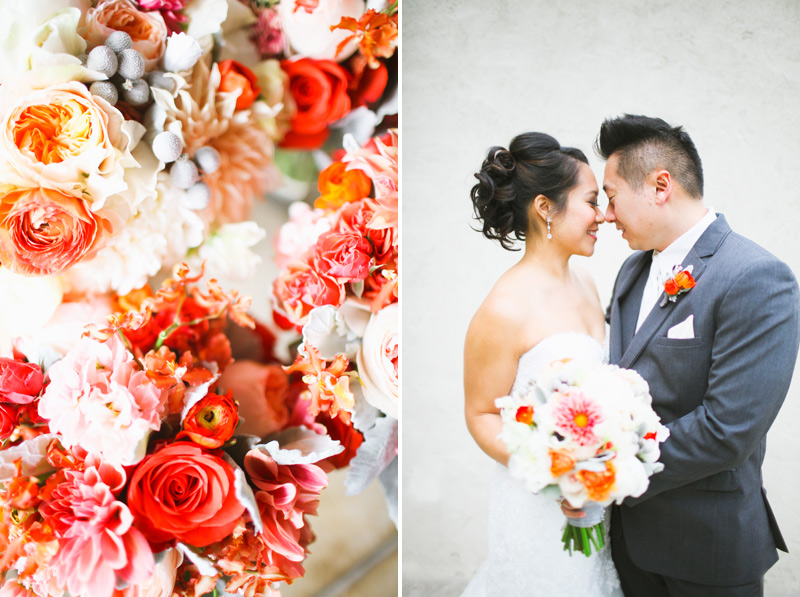 Oh hello bright happy colors! MaiKhanh & Jeff's wedding was my last one for 2013 and it was the perfect way to end the year. They were married at the Alta Dena Country Club, surrounded by majestic purple mountains, and a group of their closest family and friends. They are one of the most laidback and fun couples I know and their day perfectly mirrored that, with pops of reds and oranges and an overabundance of Cuties adding to the happy decor! :) All the gorgeous florals were provided by Fleuretica, who happens to be both a close friend of the bride & groom's and one of my most favorite florists. So dreamy!
Hope you enjoy this peek into their day!