Monday, November 2nd, 2009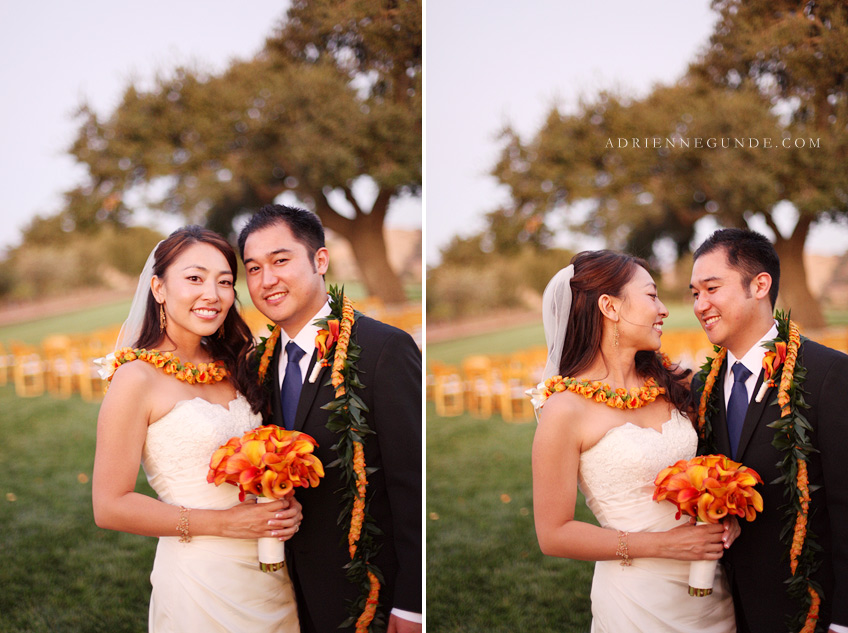 When Scott's sister Lauren and her husband Josh first got engaged, they so kindly asked me if I wanted to be a photographer or a guest. The photographer in me dreamed of the beauty of their wedding, a lovely fall occasion set amongst the vineyards with the Los Olivos hills in the background, a lively but intimate union of two absolutely amazing people. But then the guest in me started imagining up the same scenario and I realized what a dream it would be to focus distinctly on the celebrating of their day (and the eating of amazing hors d'oeuvres, and the breaking it down on the dance floor – two aspects we as photographers generally do not partake in).
Though I was a guest and toyed with the idea of leaving my camera behind, I could not quite bring myself to leave it at home, and am so excited to share with you some images of their beautiful day. Throughout the day I tried my darndest to limit my shots and relish in the moments, even when I would randomly have panic attacks when I realized I didn't know where Lauren & Josh were at a particular moment, and why wasn't I with them? And OMG the ceremony is starting and why am I sitting in this chair instead of up by the altar? And the grand entrance is happening and I didn't even get shots of all the details yet, THE DETAILS. But thankfully I caught myself everytime, and they had hired the utterly amazing and talented Susan Dean to capture all the important moments of the day.
And their day was nothing short of spectacular. Lauren & Josh are both such kind, warm, and thoughtful people, and honestly such a perfect fit. Together they cook meals, they drink wine, they go hiking and biking, they travel the world, and they plan an amazing wedding. Not a single detail was overlooked and the day spoke wonderfully of who they are and what is most important to them. And the Firestone Vineyards in Los Olivos provided the absolute perfect backdrop – it had the excitement and buzz of a mini-destination wedding, yet was still so conveniently close to LA. I am crossing all my fingers and toes that I'll get to photograph a wedding there soon! :)
I could go on forever, but let's let the photos do the speaking!
Lauren & her bridesmaids spent the night and got ready at a beautiful ranch house not far from Firestone. They didn't opt for getting-ready photography coverage, so Lauren asked if I could get a few shots. It really makes a huge difference to have an attractive backdrop for the getting-ready photos and the ranch house was ridiculously perfect!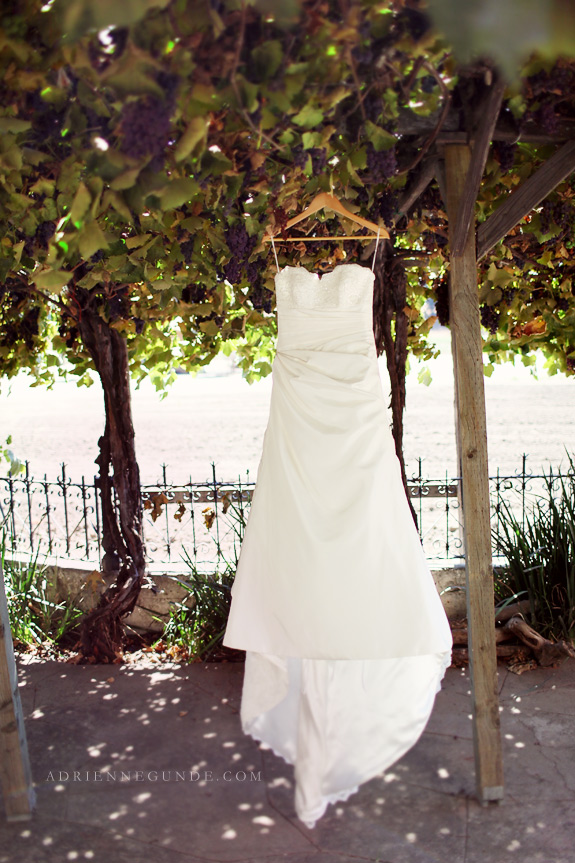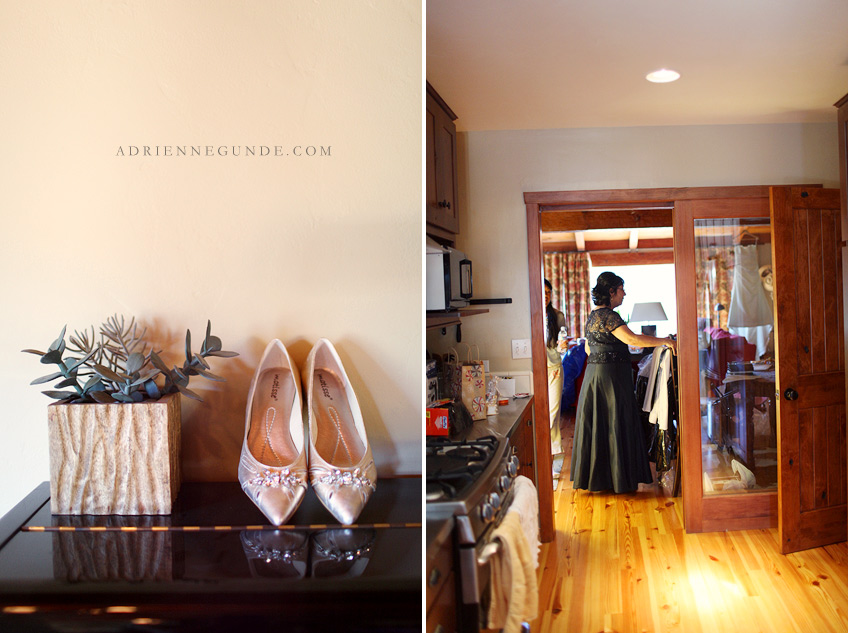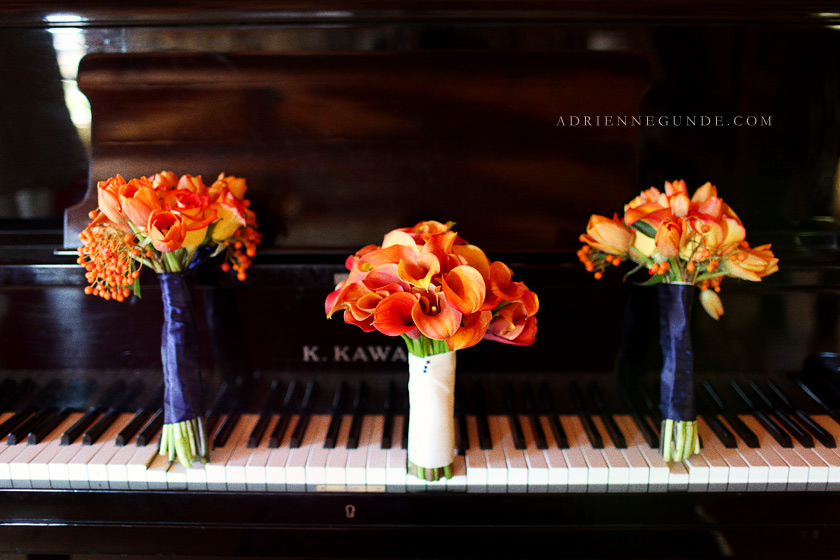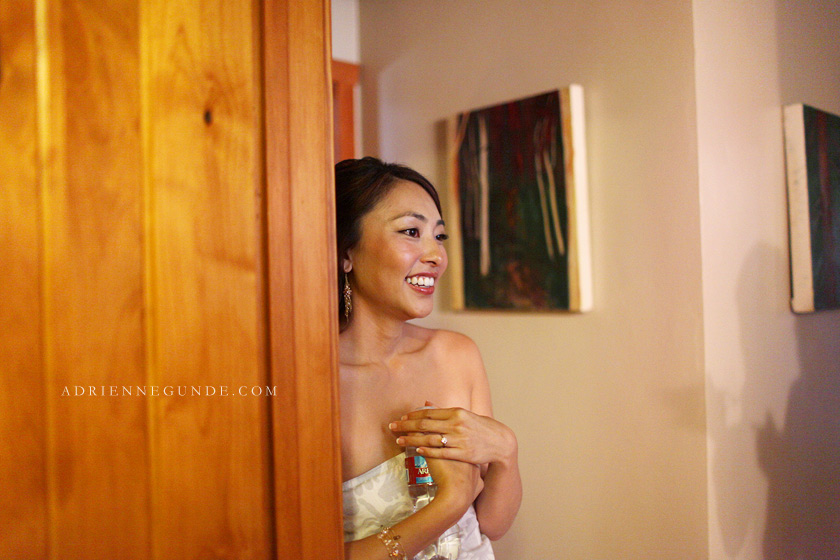 A fierce battle of checkers: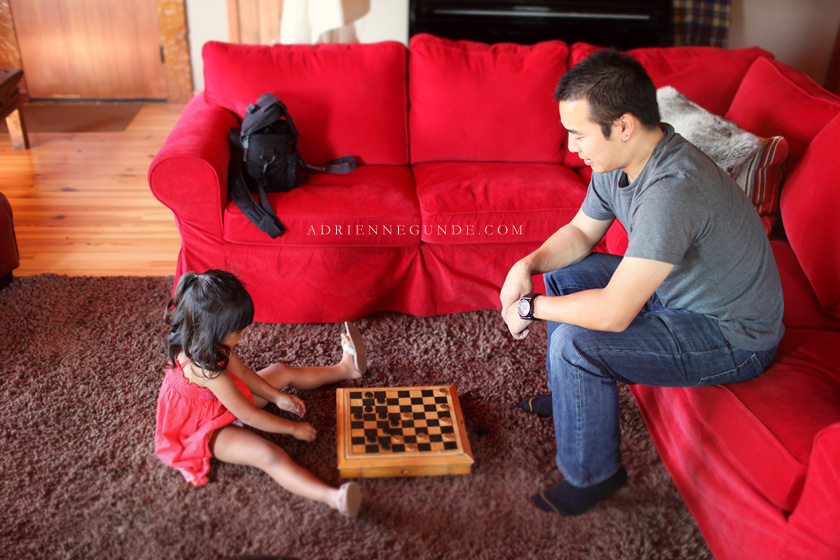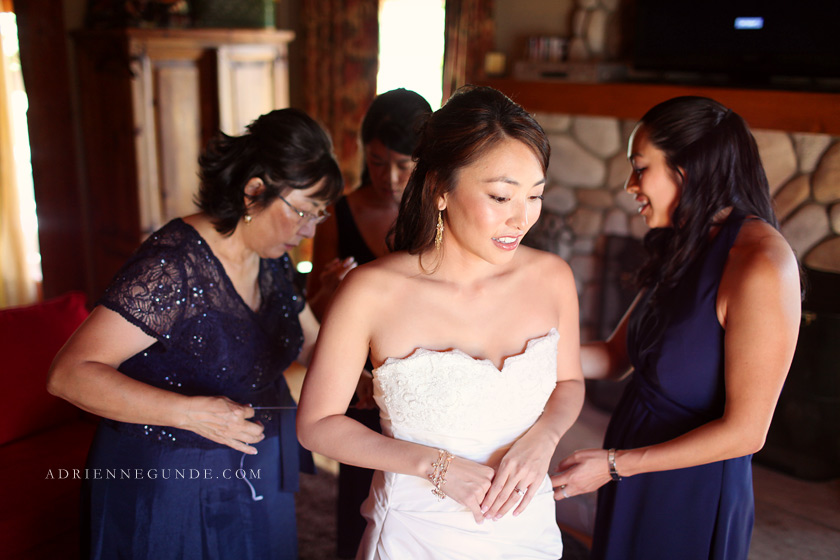 Lauren's mother is one of the kindest, most warm-hearted people I have ever met. They have such a wonderful close-knit relationship and I loved how joyful both of them were on this day!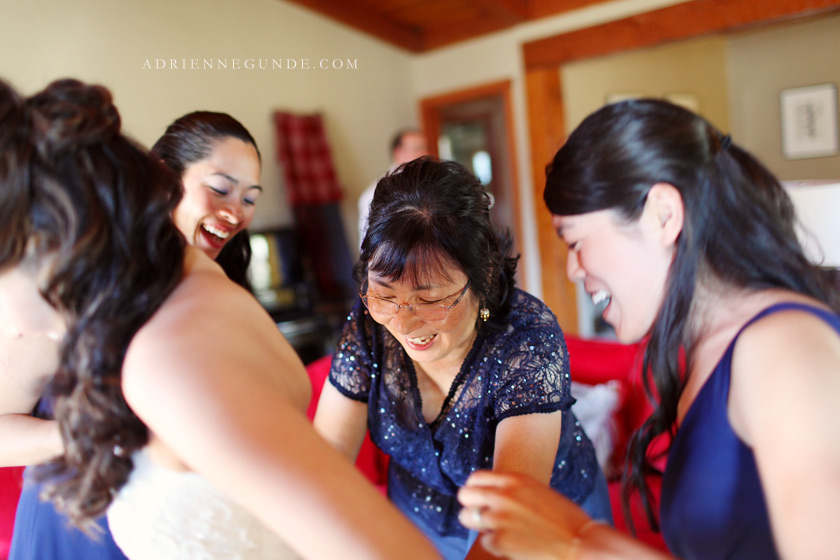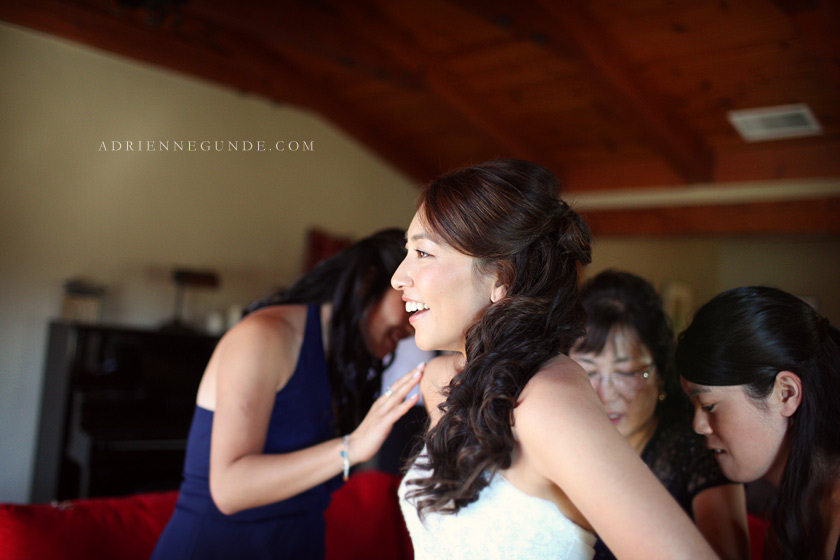 Once we arrived at Firestone Vineyards, I helped Mai of Bunch Studio with the floral arrangements (and snuck in a few [dozen] shots in the process). Mai recently started doing flowers for weddings and her work is absolutely breathtaking! (An added bonus: we have the honor of photographing her own wedding next fall!)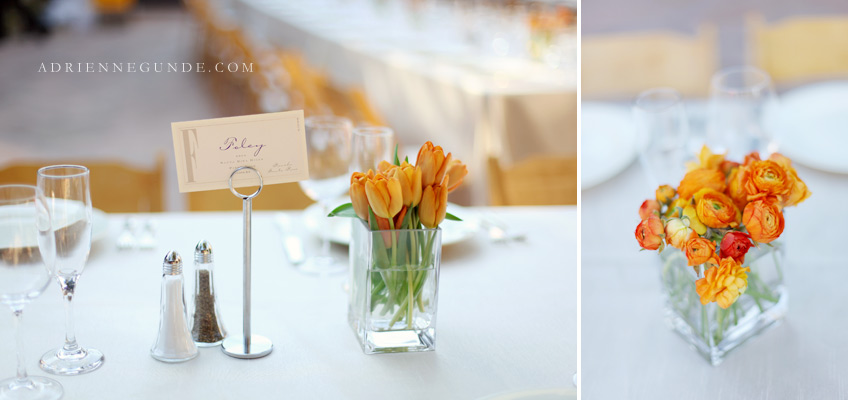 Ranunculus always make my heart skip a couple beats…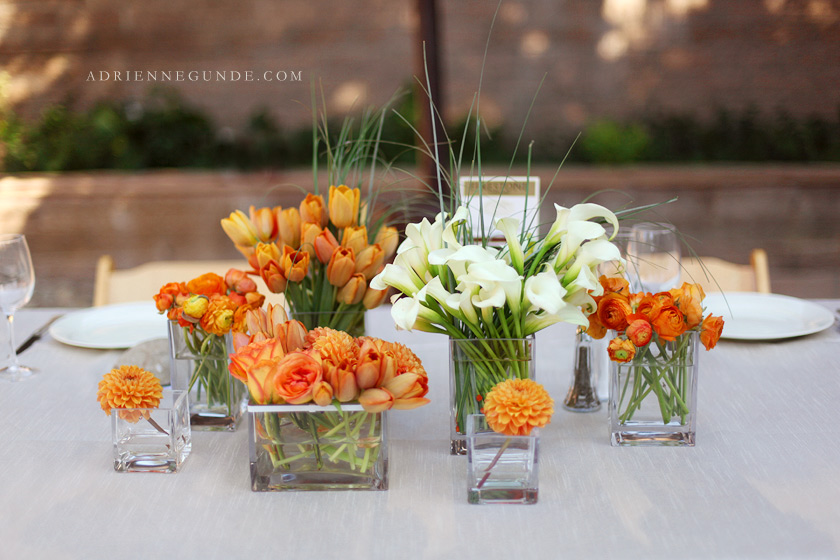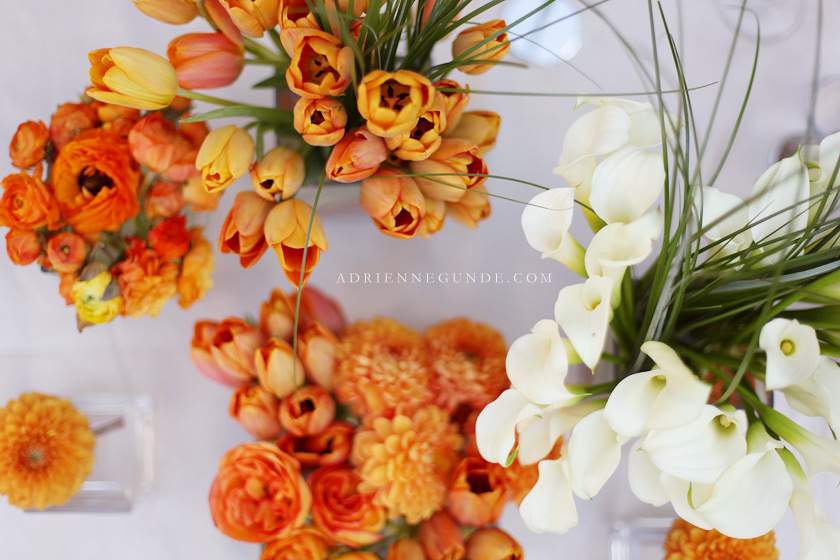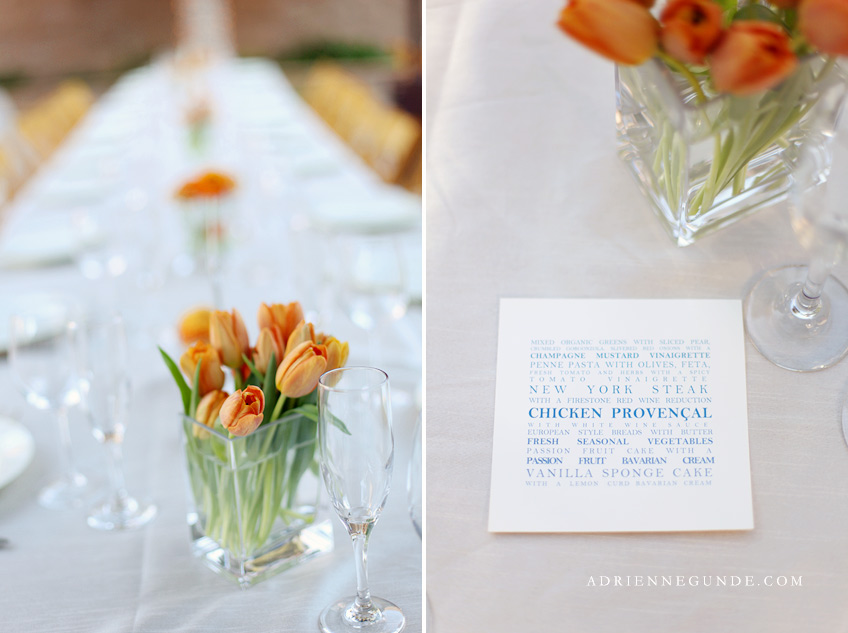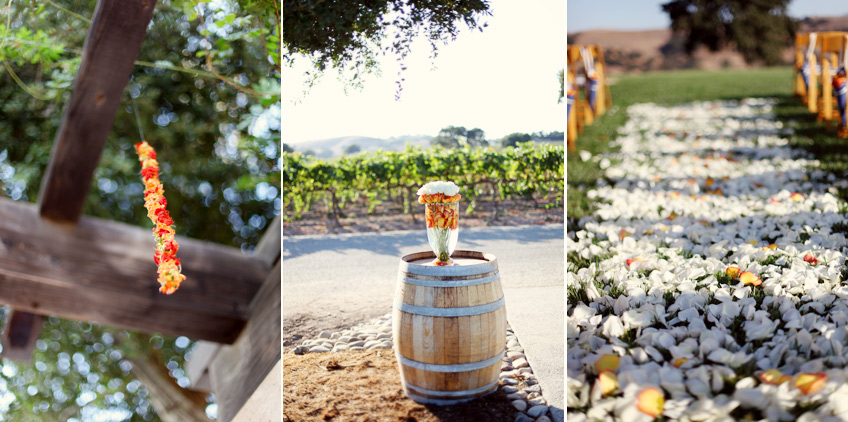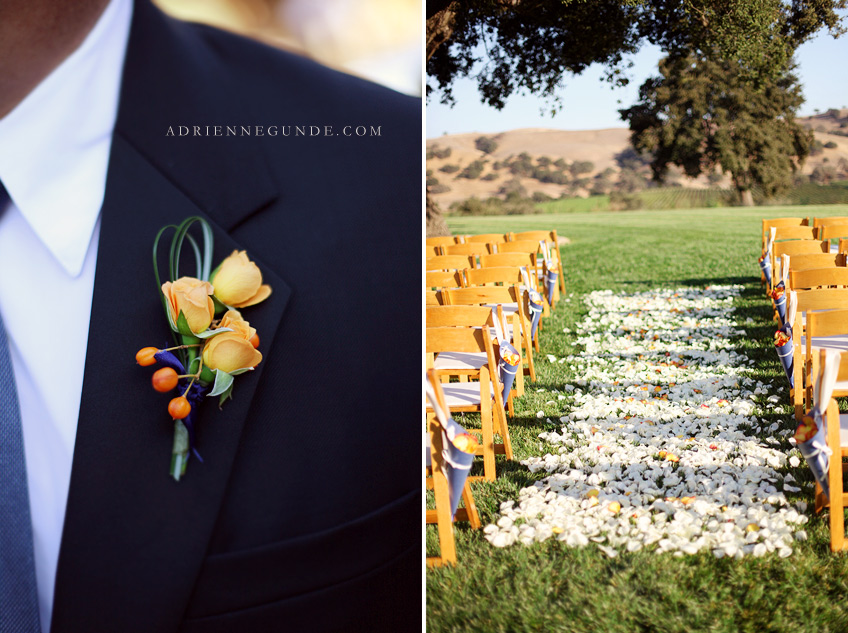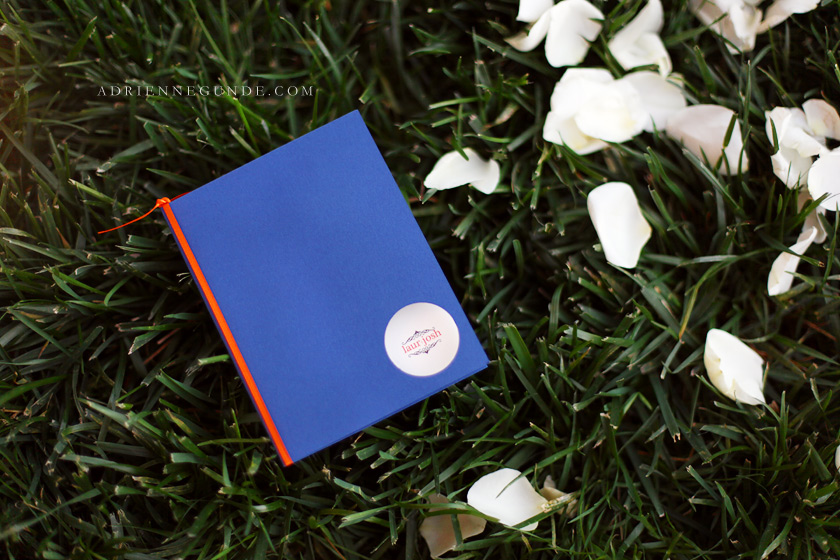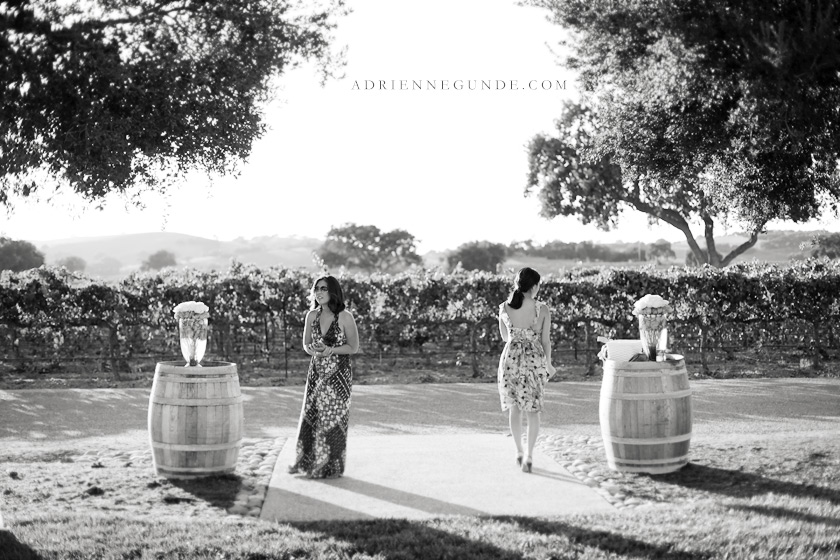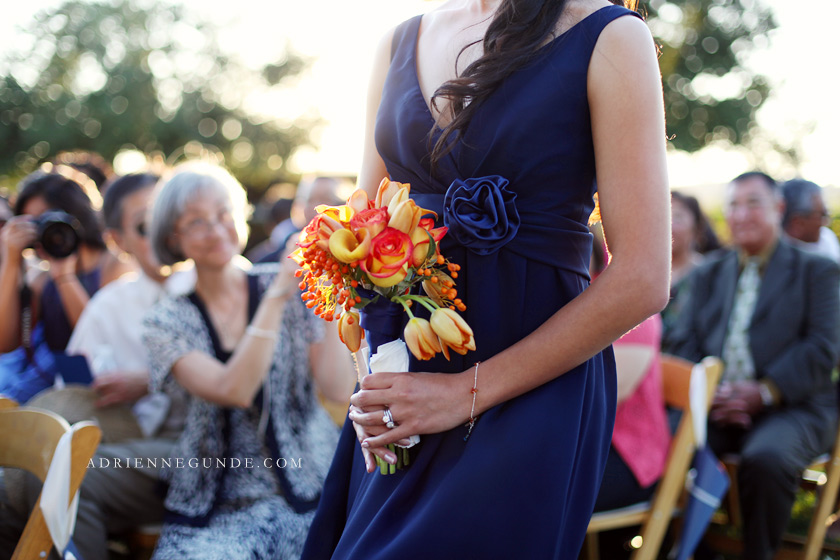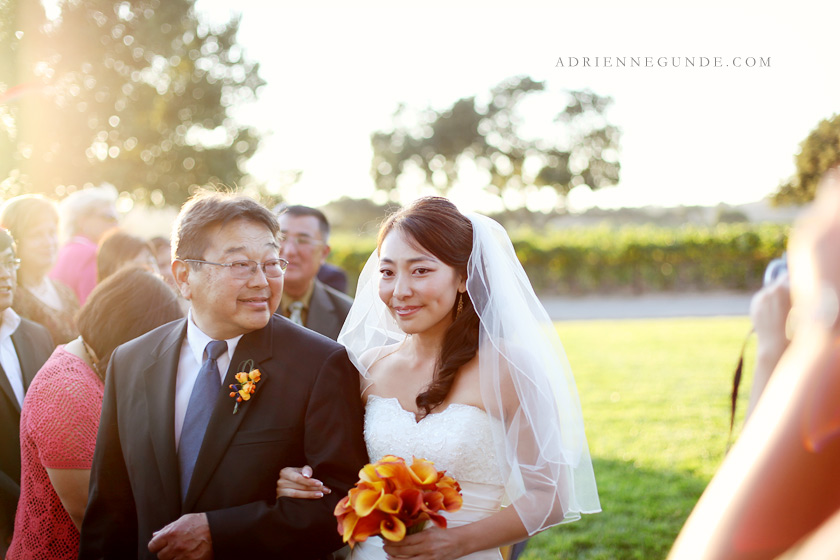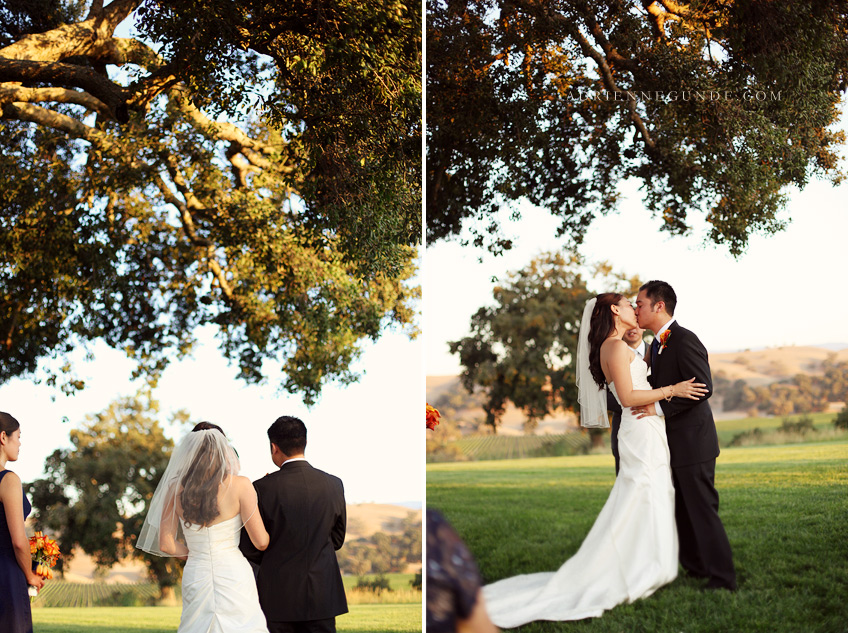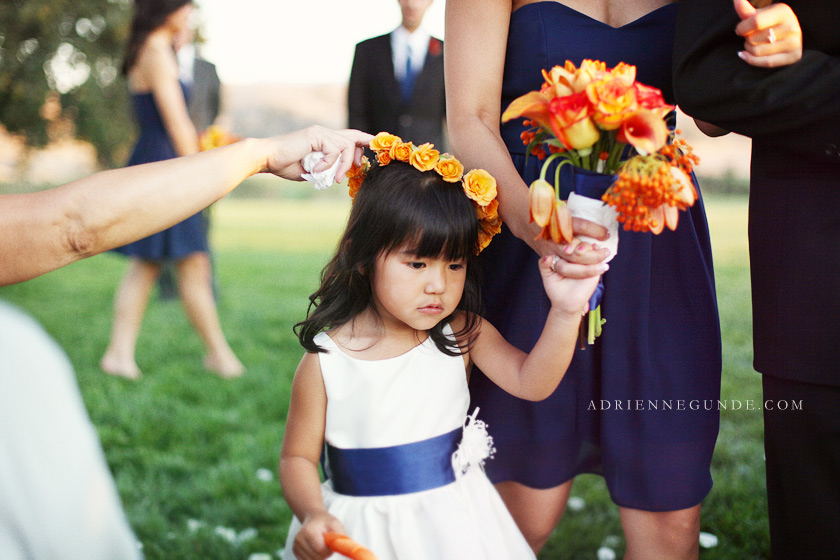 I love this moment right after the ceremony… it's like they are the only two people in the world…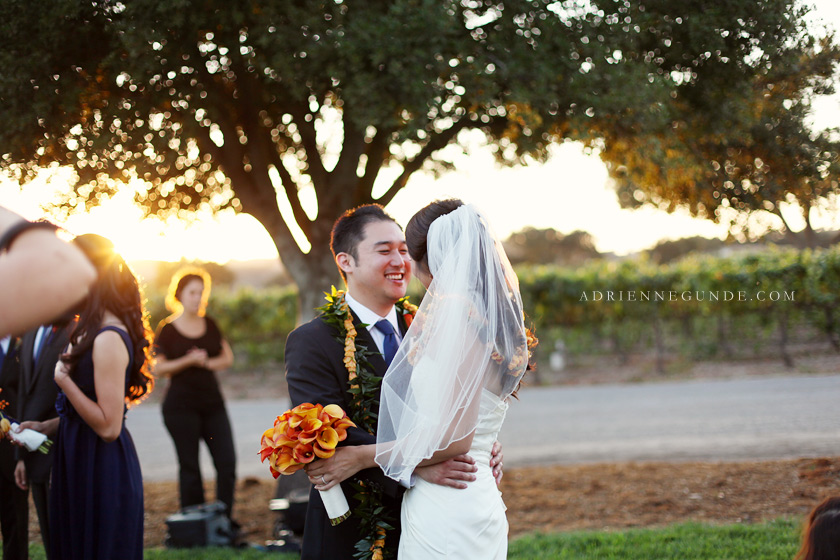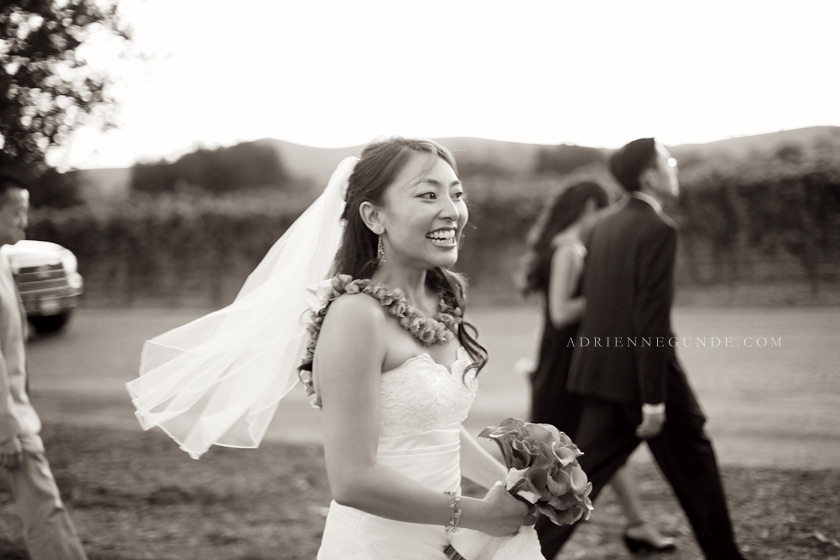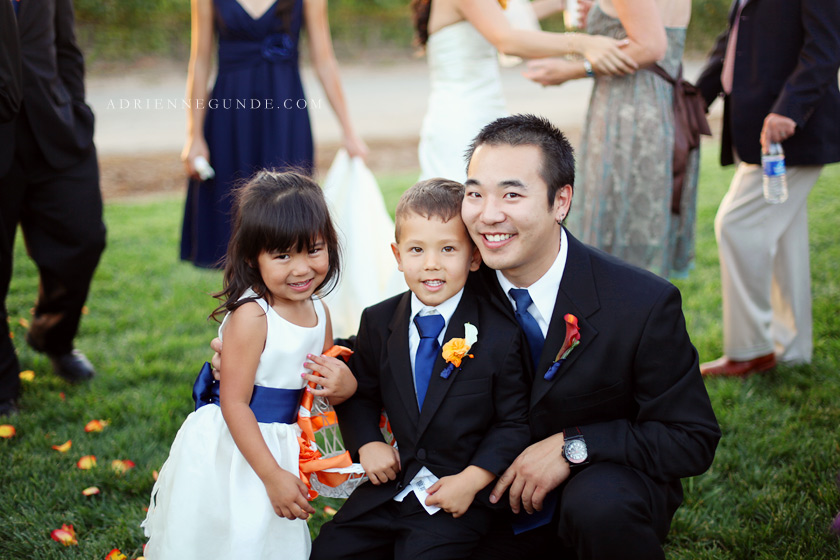 A quick shot with my handsome groomsman ;)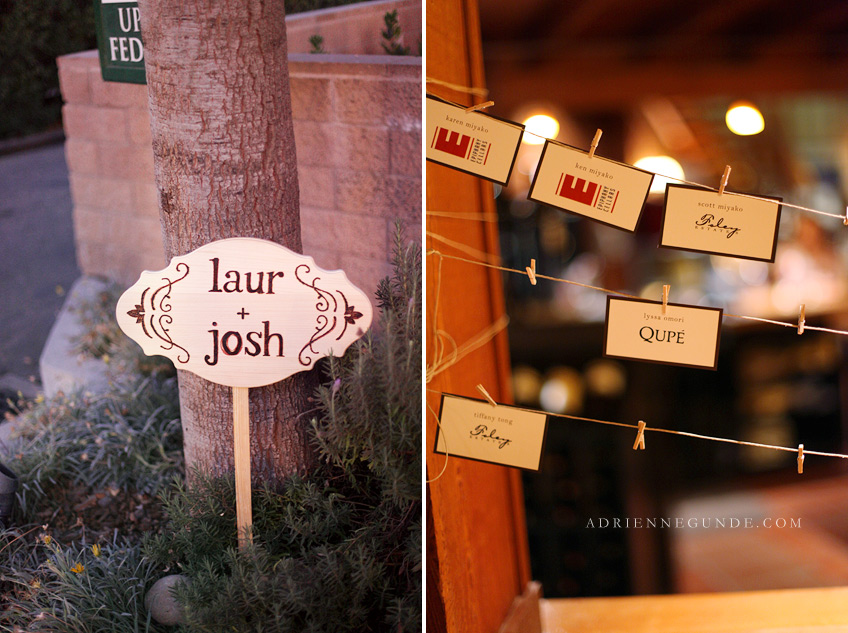 When we reached the cocktail hour, I may or may not have made a mad dash to the crackers & cheese table and gracefully stuffed my face as if I hadn't eaten in 3 months, all the while keeping a keen eye out for any moving platters of delicious morsels. My favorite was the tomato soup cups with grilled cheese bites!

The cocktail hour was held in the barrel room and Lauren and Josh had strung up photos from their childhood as well as photos of the two of them together. It was such a thoughtful touch and the ambiance in the barrel room was unbelievable!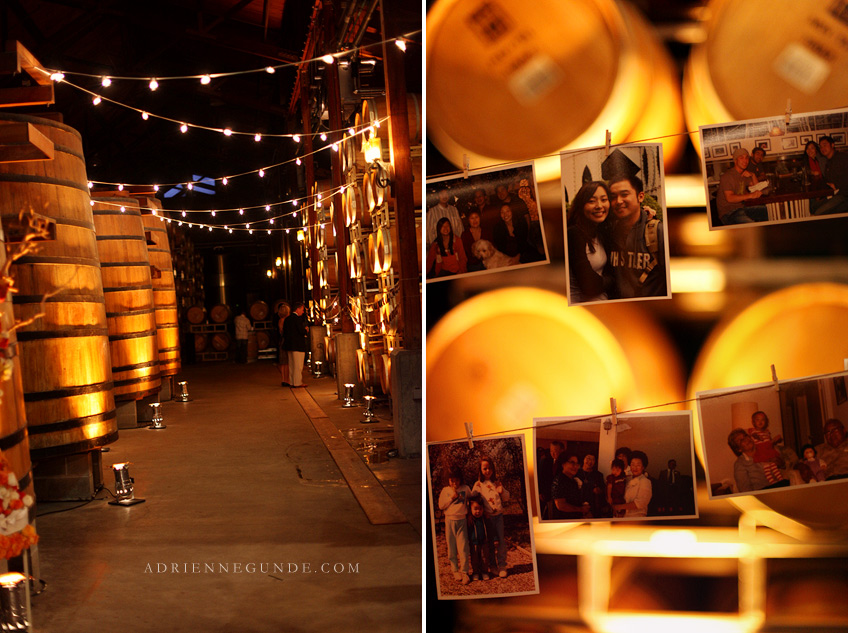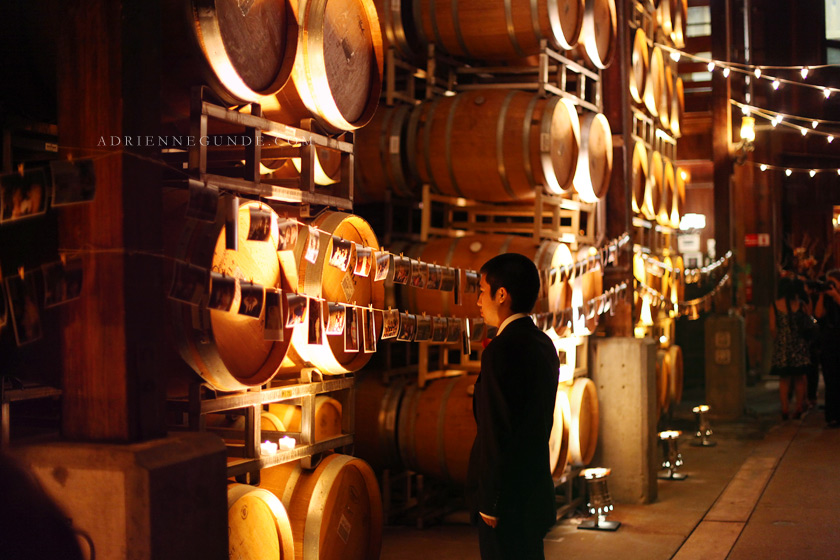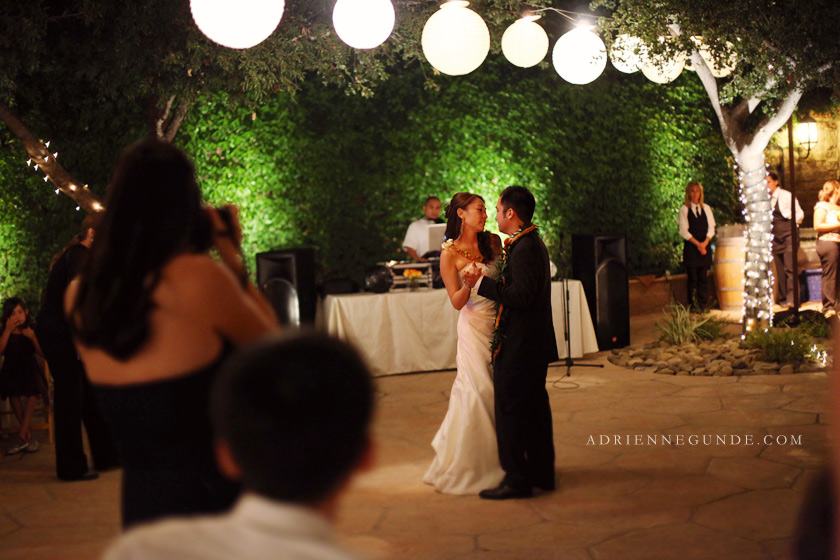 The night ended with a reception in the courtyard. I leave you with this shot of their first dance, to Adele's rendition of "Make You Feel My Love", one of the dreamiest and most romantic first dance songs ever!
And so concludes their lovely day! Lauren & Josh – congratulations and wishing you all the best for years and years to come! And to you amazing blog readers who stick it out through each of my mile-long posts, there are many more to come soon! I'm going to be playing a mad game of catch-up on the blog in the next couple of weeks and will be posting lots of wonderful October weddings & engagement sessions!