Thursday, April 12th, 2012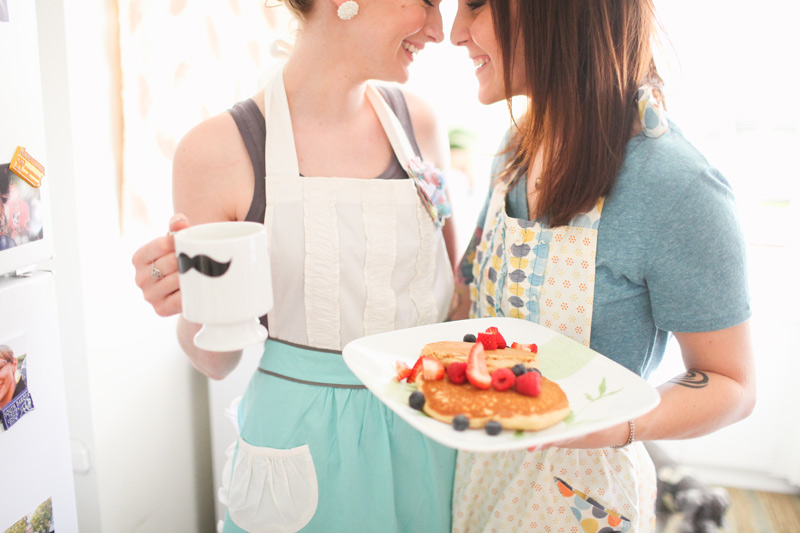 There are a lot of beautiful things I saw during the afternoon I spent with Tori & Kate in and around their home. A cozy living room with bright cheery posters. A sun-drenched kitchen. Colorful berries atop homemade vegan pancakes. Matching aprons. A wall of hearts. Sweet terriers and cuddly cats.
But the most beautiful thing? By far?
Was love.
Because this is love you see in these photos. That giddy giggly kind of love. That connected souls kind of love. That feels-like-home, best-friend, you-really-really-get-me kind of love.
I'm counting all my lucky stars that Tori's sister found me online through Green Wedding Shoes and gifted this session to Tori & Kate. Because of her I was able to meet two amazing ladies and capture a glimmer of their lives together :) These kinds of homey sessions are still always my favorites and this one is no exception… it makes my heart so so happy.
{ Thank you to Green Wedding Shoes, one of my most favorite blogs, for featuring this session! Check out the post here! }