Friday, June 3rd, 2011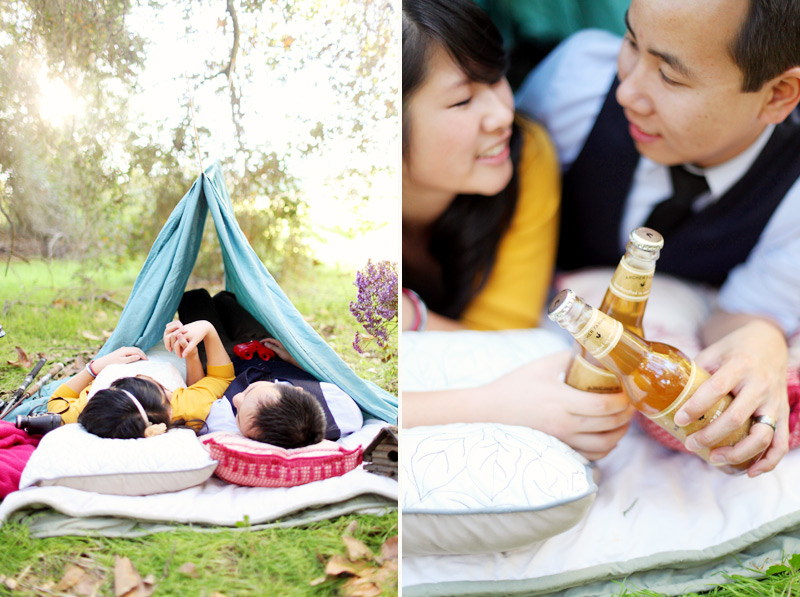 Thank you so much to Style Me Pretty for featuring this session! You can check out the full post here!
I've been excitedly awaiting the moment I could share this shoot with you! I adore day-after sessions as they are such a wonderful way to get more (and different! fun! fresh!) photos in your wedding attire, without the time constraints of a wedding day.
And then when you throw all these colorful little props into the mix and theme it up a bit? An already-awesome idea becomes even awesomer, and your photographer starts making up words to describe how this session is WAY MORE THAN AWESOME. Tiffany & Allen wanted to base their session around a vintagey camping theme since they enjoy the outdoors, and the stuff they pulled together seriously blew my mind. Tiffany's father loves dropping by yard sales and antique stores and picking up random finds, so almost everything (including the amazing birdhouse!) were things she found around her parents' home. I love it!