Thursday, September 24th, 2009
After Gloria & Ed's beautiful morning wedding, we headed just minutes down the road for photos at the school where they had met and fallen in love. Although it was a scorching hot afternoon and they had already had a morning full of excitement, Ed & Gloria happily showed us around the Cal State Fullerton campus and maintained a contagiously fun energy. We circled many spots on campus – including an air-conditioned building every now and then :) – and although we generally do bride & groom portraits during the wedding, I loved this unique post-wedding setup, being able to work without the constraints of time, and getting to know this fantastic couple better!
Enjoy our little tour!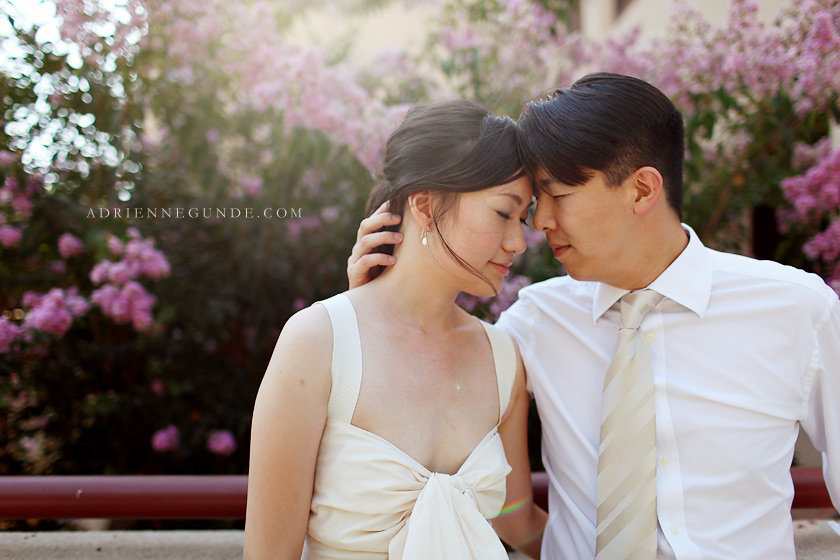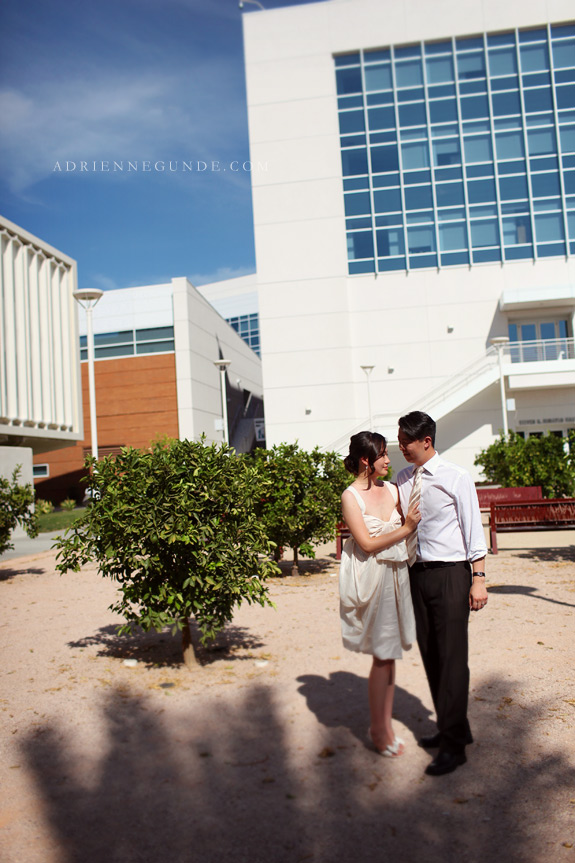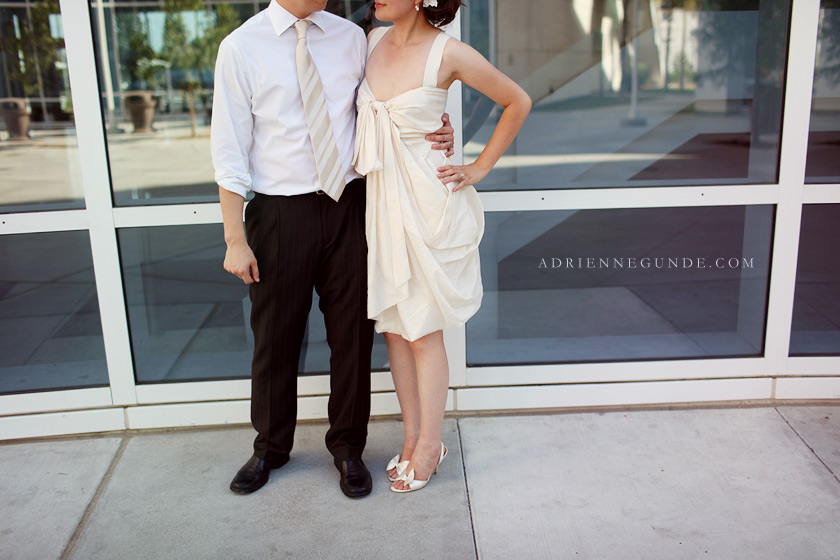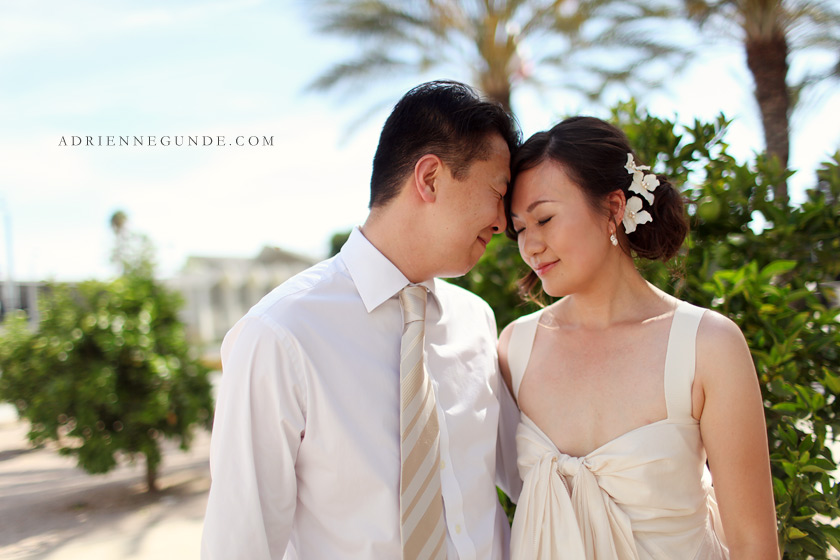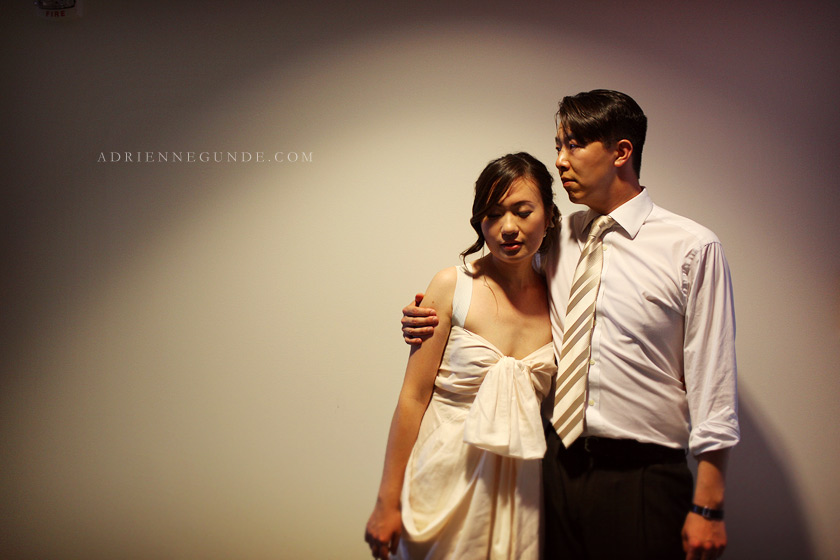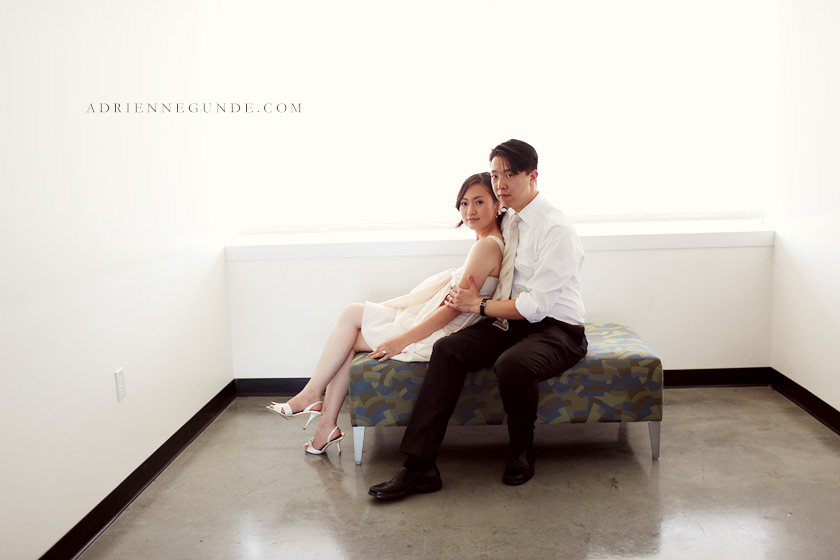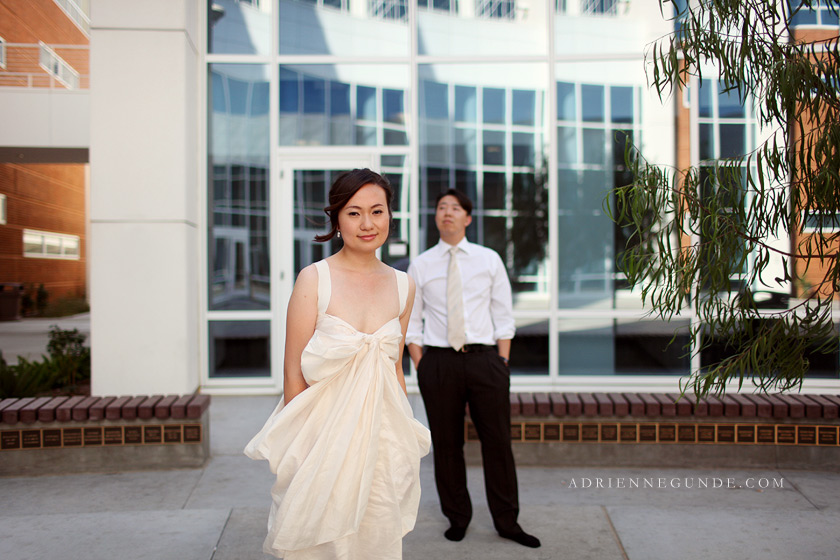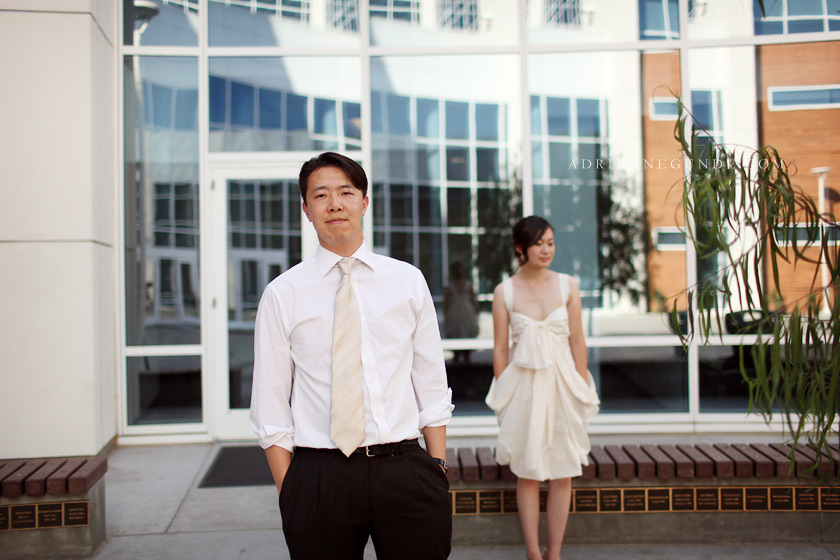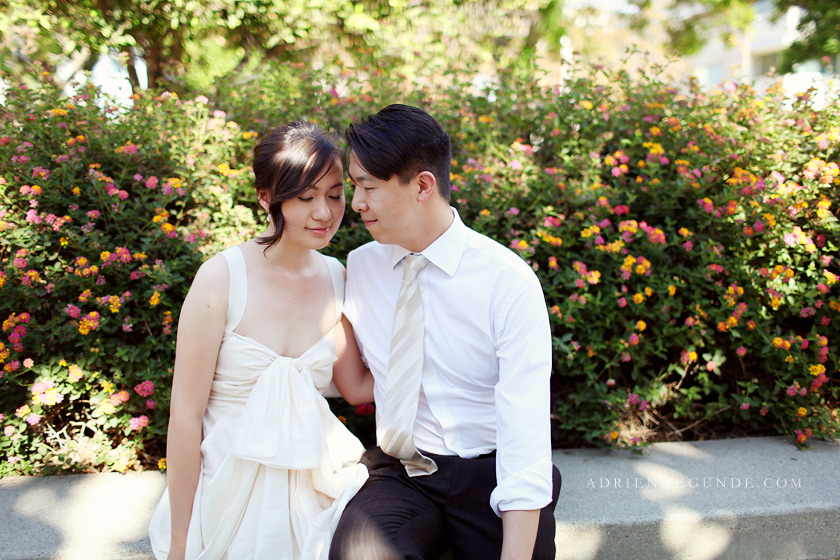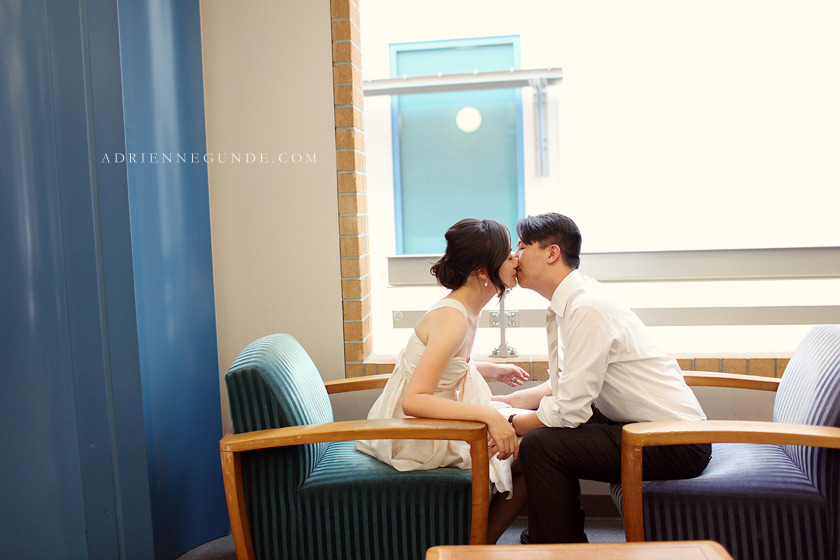 I was so excited when they suggested the library! Love the rows of colorful books set in those perfect yellow shelves. Gloria & Ed informed us that this section is said to be haunted.. I haven't spotted any ghosts, but do you see any looming around in the photos?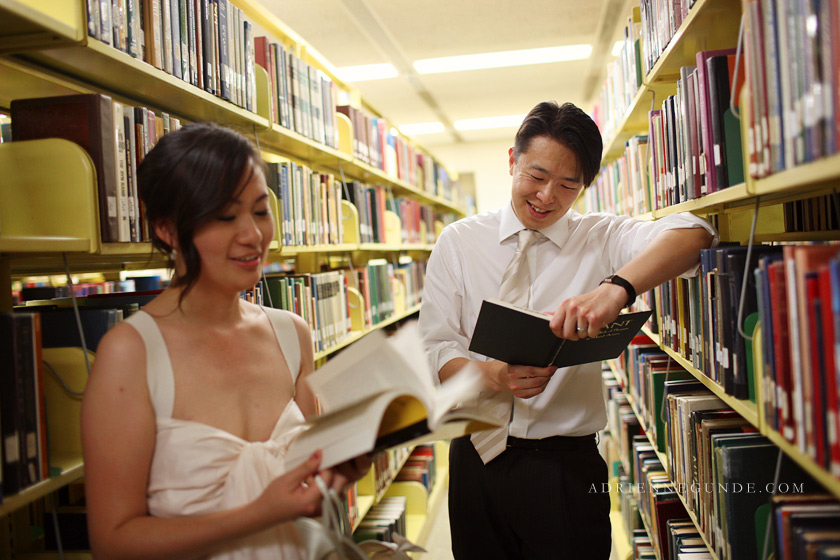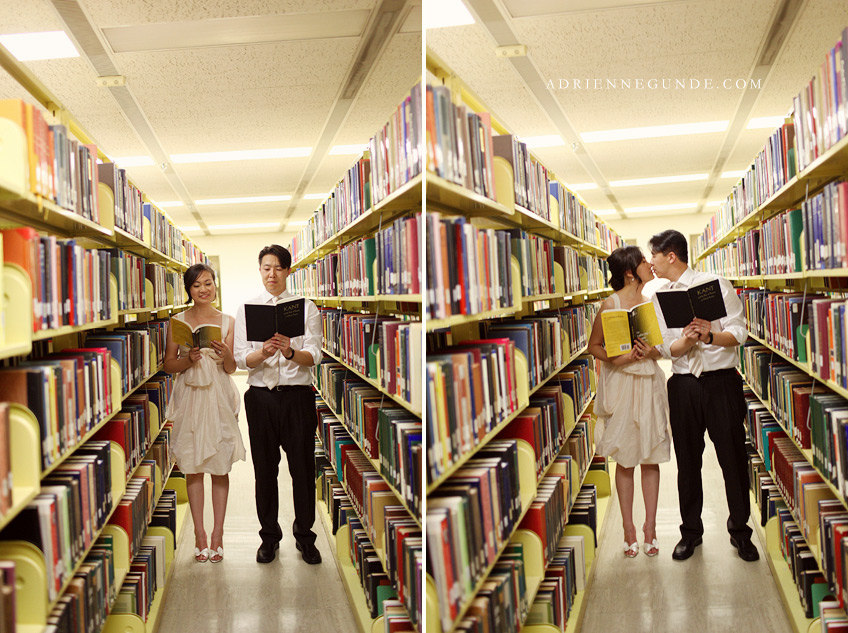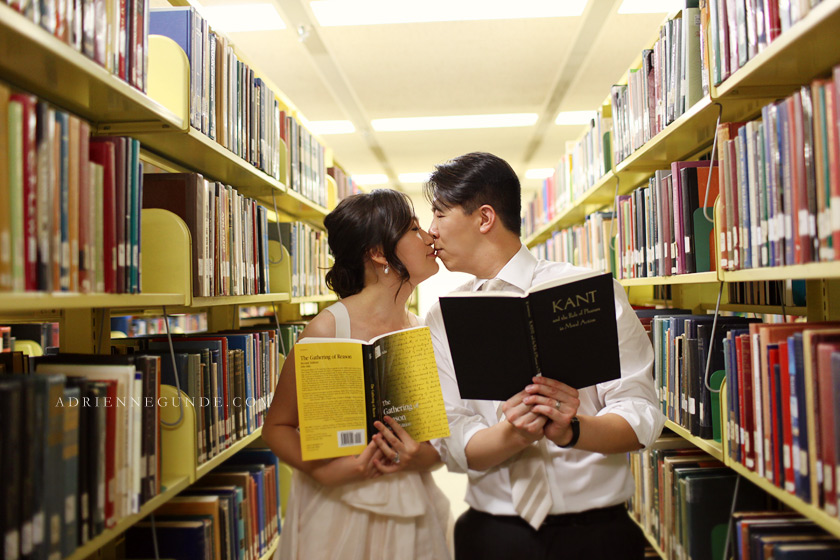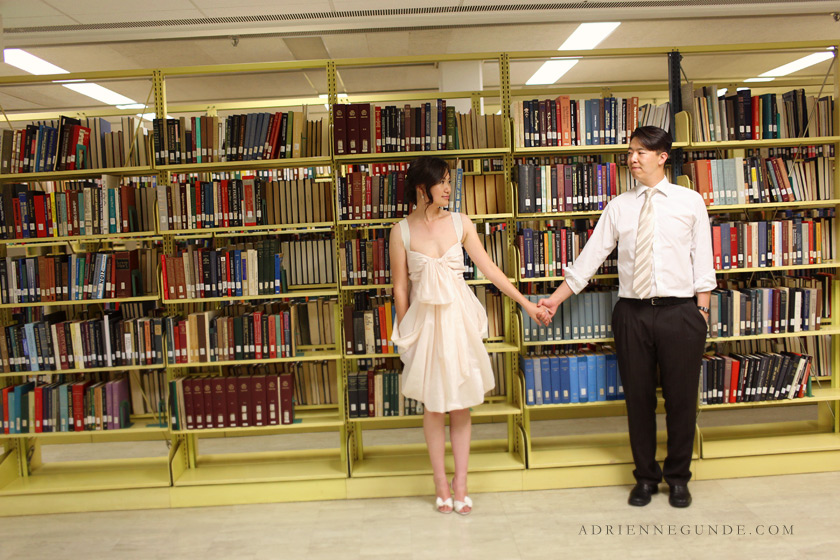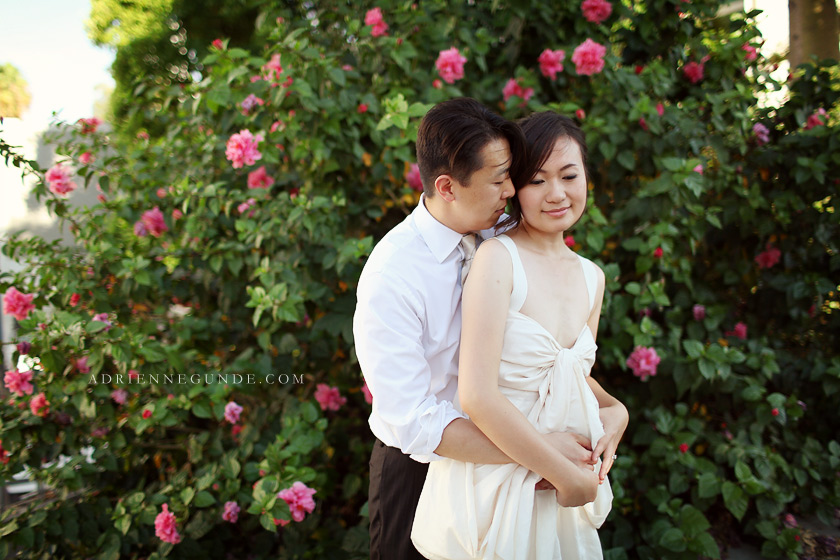 As we were walking back to the car, I turned and spotted this nook with the most perfect light…