Wednesday, July 28th, 2010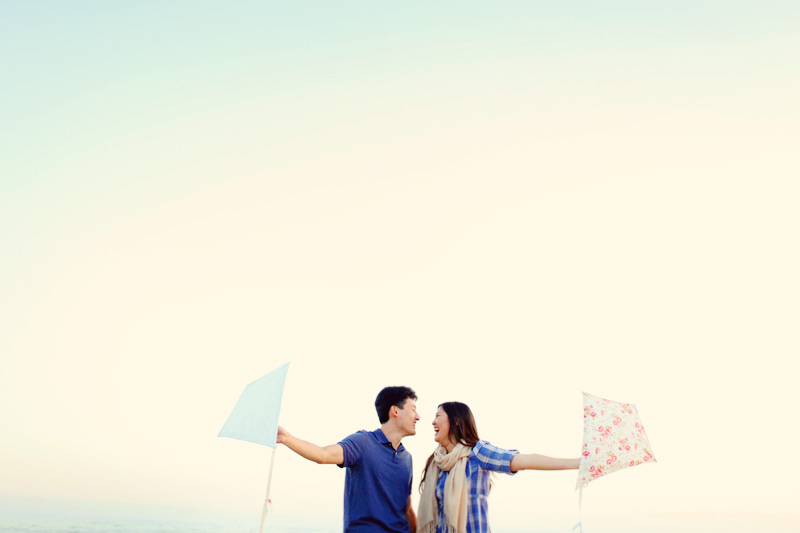 Meenah & Shaobo live in Norcal and booked me after a meeting on Skype, so I was super excited to meet them in person for the first time at their engagement session! For their session, they suggested a sweet seaside beach picnic, complete with lots of pops of color and fun beachy activities. I've seen picnic engagement sessions before but never on a beach – I love the summery casual feel the sand & the sea lent to this session!
They drove down to LA with a car full of colorful candies (confetti-inspired shots galore!), bubbles, sodas, and two of the loveliest fabric kites I had ever seen, handcrafted beautifully by Meenah. They didn't quite fly, but with the general selection of Batman/pirate/the Hulk-themed kites out there, this was an excellent decision of form over function :)
I loved this fun summertime session & am SO excited for their beautiful vineyard wedding this fall!