Wednesday, October 22nd, 2014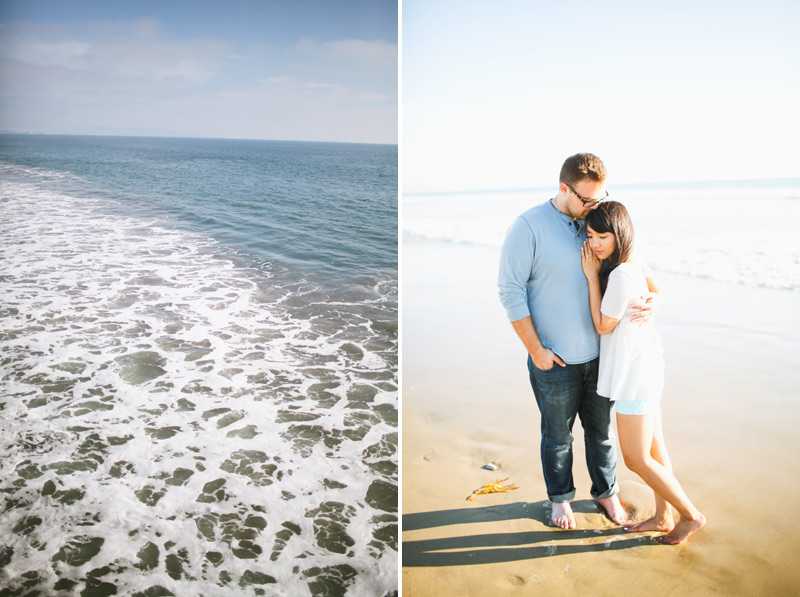 Sometimes I wonder. If I'll ever get tired of shooting beach engagement sessions. It's so quintessential LA, and the beach is basically just one repetitious backdrop – no colorful walls, twisted shrubbery, unique architecture – but something about it is still so inspiring to me. The simplicity of the blank backdrop with perfect light. And the fact that despite this simplicity it can look different, every. single. time. Sometimes the less there is to work with, the more there is to the photo? The bareness of the backdrop puts even more emphasis on the couple? Or is it that each couple uniquely fills up the space with their laughter, their smiles, their quiet interactions?
Something like that. All I know is that this? I'm definitely not tired of it yet.