Wednesday, July 3rd, 2013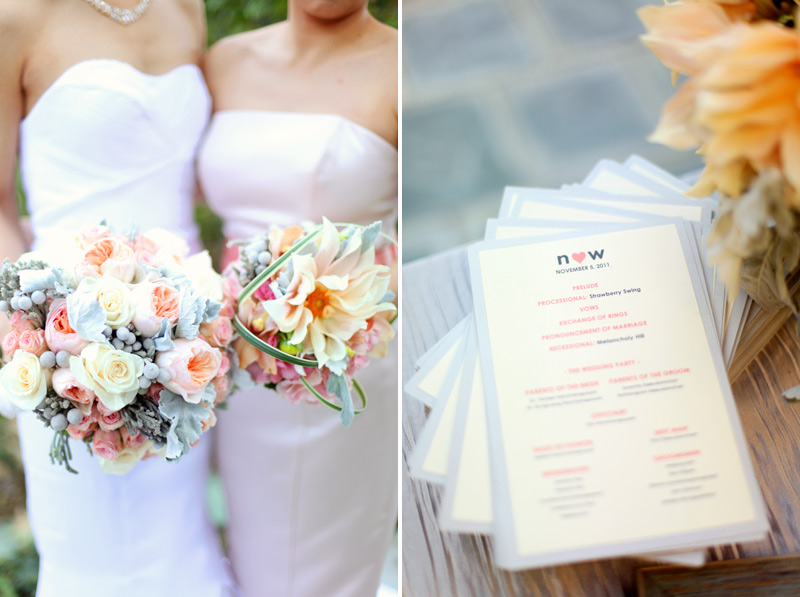 I've been itching to do a post like this for quite sometime. One of the questions I ask couples when I first meet with them is if they have a wedding planner. I'm a big advocate of having at least a day-of coordinator, but there are many reasons having a full planner is ideal as well! I can see so much stress and uncertainty lifted in my couples by having a professional by their side, someone to lead you through a daunting process, to teach you the foreign language of pomanders & pin lighting, and to completely take over the reins on the day of, so you can just enjoy the day worry-free.
But who better to hear it from than a planner herself? The girls at Fresh Events Company, an amazing wedding planning team I work with often, put together this awesome list for reasons you may want to hire a planner.
—
You're engaged and now about to start the journey of planning one of the most exciting and important days of your life! While planning can be fun (and it should be!), there is lots to do prepare for your big day. If you're feeling over or even underwhelmed, we highly recommend hiring a wedding planner to make the process as smooth as possible! Is a wedding planner right for you? If you fit into one of these categories, then the answer is YES.
5. You're just too busy.
Do you have a full-time job that requires a lot of your time? Or do you just have a lot on your plate? A wedding planner will help you schedule (or event attend) meetings, research vendors, pick our linens and invitations, and a long list of other tasks you just don't have time for. Since wedding planners are professionals, they know the industry much better and can help save you valuable time by cutting out all of the research and back work that you need to do!
4. Your wedding is out of town.
Wedding planners are extremely useful if you have an out of town wedding whether it's in a different city or state. It will be helpful for you to hire someone who is familiar with the area as well as local vendors and venue. They'll also help you get more bang for your buck and can be your representative at any meetings!
3. You need help with design.
Wedding planners have seen it all, and thus are professionals at creating some new and unique just for you! If you are lost and don't know where to start with colors, textures, design, and rentals, hire a planner to take all of the guess work out of it for you! By giving them a general idea of what you envision your wedding to be, they can create a customized and beautiful wedding that not only reflects who you are as a couple, but also works within your budget. Everything from your chair selections, linen, lighting, lounge furniture and florals, your planner can help you create the wedding of your dreams!
2. You're just not that into it.
You just might not be the kind of girl who's excited about hopping from store to store picking out centerpieces and dress colors, and that's okay! A wedding planner is sure to take things off of your hands that you're not interested in doing yourself and can help you make all of the small and big decisions that you just don't have time for, after all, it's their job! And your main job during this time is to enjoy your engagement, so let a planner help take care of it for you.
1. You get easily stressed.
Does the thought of planning a wedding just stress you out? Sure, there are lots of details and things to talk about, but at the end of the day, planning a wedding should be fun! Hire a planner so they can help you keep a timeline, stick to your budget, and do the heavy-lifting so you can enjoy the process and the day-of too! The knowledge a professional wedding planner has is invaluable when it comes to planning ahead and anticipating your needs.
We hope this will encourage all of you bride's out there to consider hiring a planner to help make your and your vendors' lives easier and make for a smooth and enjoyable day!
—
Thank you ladies! Below are some photos of a lovely wedding we worked on together {see more here}, they seriously put together the dreamiest events! You can see more of their work on their website here – be sure to contact them if you're looking for a wonderful planner! :)