{ Christmas! & Cans for Comments }
I love the holidays. I love candy canes and sparkly lights and piney-smelling trees and colorful wrapping paper and "A Christmas Story" 24-hour marathons on TV. But I don't love how somehow, no matter how much I prepare for it, Christmas sneaks up on me every year. I'm always still recovering from the massive stuffing-induced food coma of Thanksgiving and then BAM! one week to Christmas. And in 7 days, I must get a tree, and deck the halls, and eat 18 days worth of chocolates from the advent calendar, and listen to as much KOST-Your-Official-Holiday-Music-Station as my brain can handle, and go out and battle all the other Christmas procrastinators for holiday gifts. I seriously have been planning all year to do 100% of my holiday shopping on Etsy from the comfort of my living room couch, but yet again, crafty Christmas and online holiday deadlines have duped me. But have no fear blog world – Christmas 2010 will be different! I can't tell you exactly what my plan is, but it has something to do with finding a lot that sells Christmas trees in July ;)
There is one more Christmas activity on the list that I admit I had hoped to start earlier. Last year, Chris+Lynn Photographers started up a "Cans for Comments" drive as a way to give back during the holidays. I was one of many photogs who jumped on the can-wagon & by the time the holidays came around, Cans for Comments had spread like wildfire in the photography community! I loved the response I got on this little blog last year and am happy to announce we will be at it again!
For all comments left between now and December 31st, I will be donating 1 can per comment to our local foodbank. Thank you so much to everyone who participated last year & looking forward to your lovely comments this year!
And because I would never leave you without a photo, here's a quick one of a sweet favor from the Urbanic holiday party earlier this month. Sugarcube Press was there with their letterpress, helping everyone manually letterpress their own ornaments!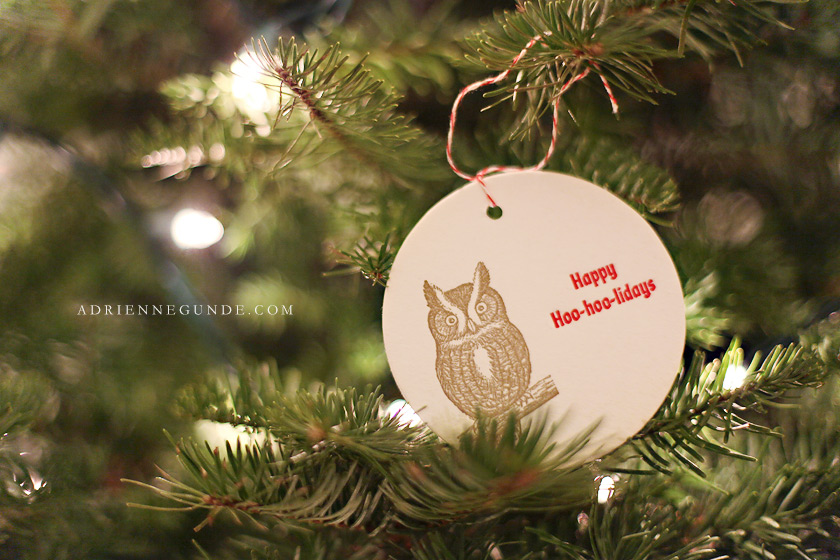 Tags: cans for comments, christmas, los angeles wedding photographer, orange county wedding photographer