Thursday, November 12th, 2009
It is an amazing thing to witness the dynamic between a couple. And an even more amazing thing to observe this on one of the most important days they will ever share together. From the moment I entered the room where Trish was getting ready, she was smiling, radiant, blissful. She offered us the sweetest hello, she laughed with her bridesmaids, she beamed as her veil was placed atop her head. But none of it compared to the happiness she exudes when she is around Sammy – the kind that surfaced when she saw him for the first time that day, from him just being around, the smiles that came from standing by his side.
And Sammy is the most amazingly nice guy, always watching out for everyone, completely easygoing and warm-hearted. But the kindness he shows Trish is of another kind – the insurmountable kind, the kind where he spent their wedding day giving her the sweetest looks, making sure she was always happy and warm, and bringing out her most radiant smiles.
And these types of relationships are what we get the photograph.
Trish and Sammy were married at the Long Beach Renaissance Hotel on a sunny deck, surrounded by their closest family and friends. I am completely in love with downtown Long Beach and Trish & Sammy allowed some time before the ceremony for us to photograph them & their bridal party in the area around the hotel. We had such a wonderful time documenting their day!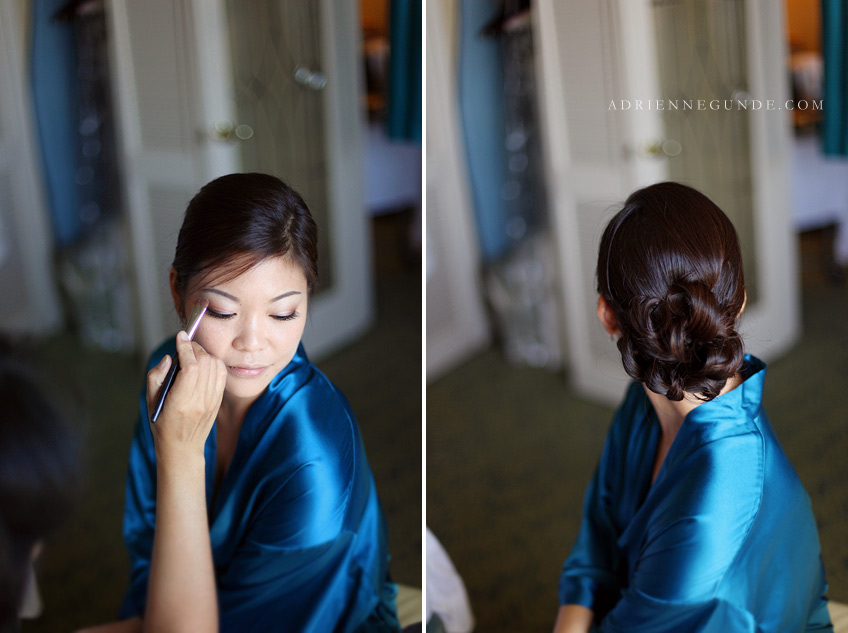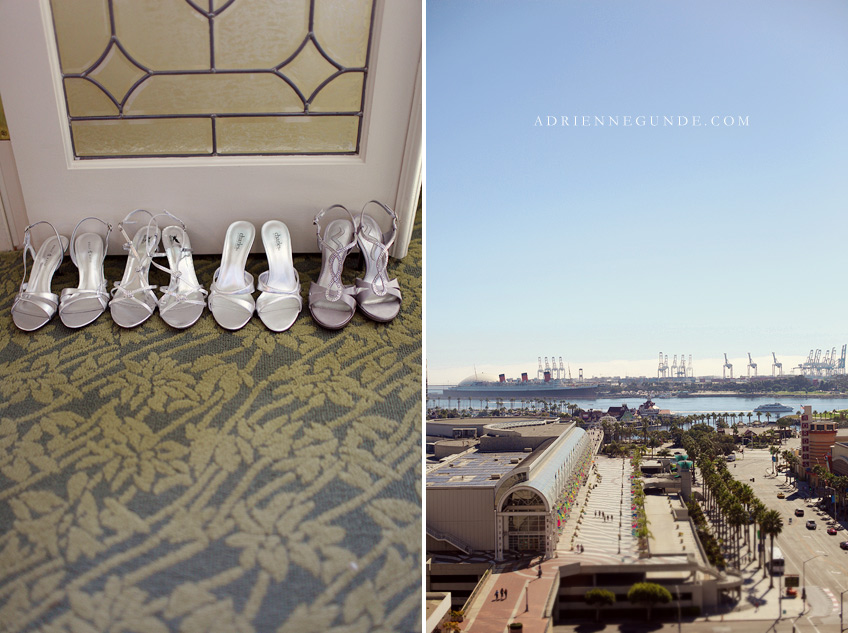 I love Trish's turquoise robe… donning something pretty or colorful for the getting-ready photos makes a world of difference!