{ Fave Finds: Fall Decor }
Last week, in the midst of a nasty cold, I drove myself to the grocery store to pick up the one thing I had decided would make me feel better: tomato basil soup + an oozy grilled cheese. I planned to be in and out and back in bed in a matter of minutes, and did in fact blaze through the store in record time, but just as I was about to hit the checkout stand, a basket full of shiny autumn-colored goodies caught my eye. It was a basket of squash & gourds, in all shapes and colors and sizes – and so I spent the next 15 minutes picking out the perfect five. (I actually walked halfway to the register when I thought I had my perfect set, only to walk back to the basket because NO! it was not quite yet perfect.)
And it seemed that my squash spree set off a wonderful influx of decorating wonders into my life, because within the next 2 days I came across two more wonderful finds. The first was a bundle of Chinese lanterns, one of my favorites. I had a single bloom while I was in Japan that lasted the entire year I was there and have been coveting some ever since. Would these not be amazing in a bouquet (see a gorgeous option here in Martha Stewart) or a centerpiece? I may or may not have plans a-brewing to use them in a shoot…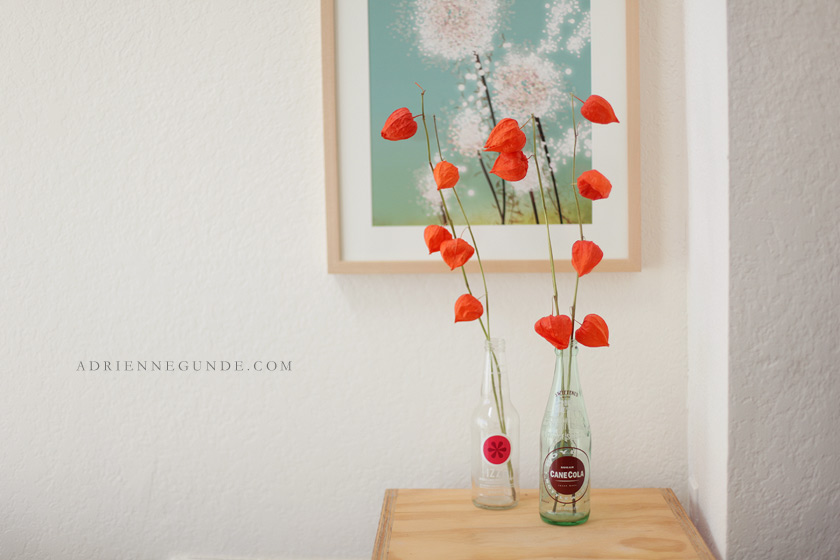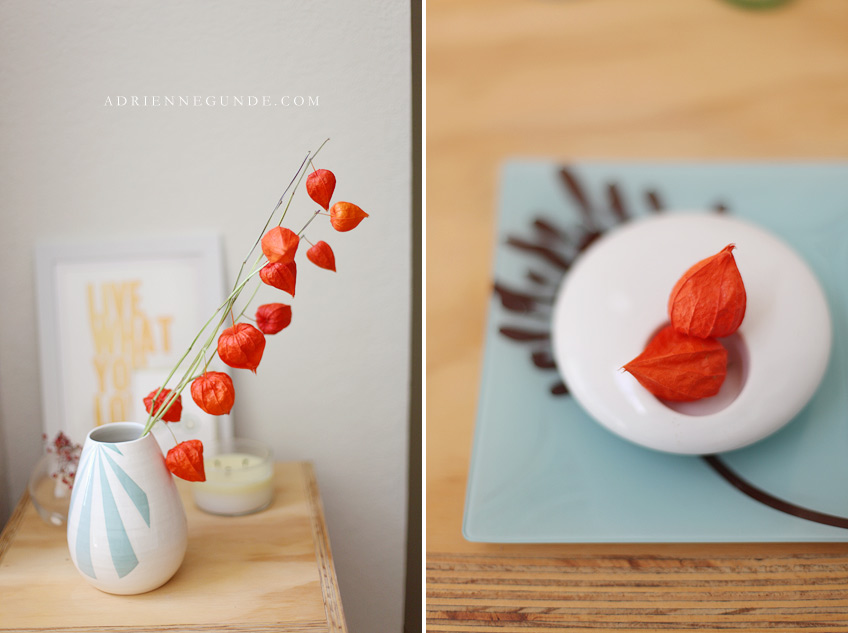 (Almost everything in the above photos are from Etsy. The vase is by Jill Rosenwald and is one of my most favorite things in my home – I want to buy every thing in her shop!)
In addition, I know have this: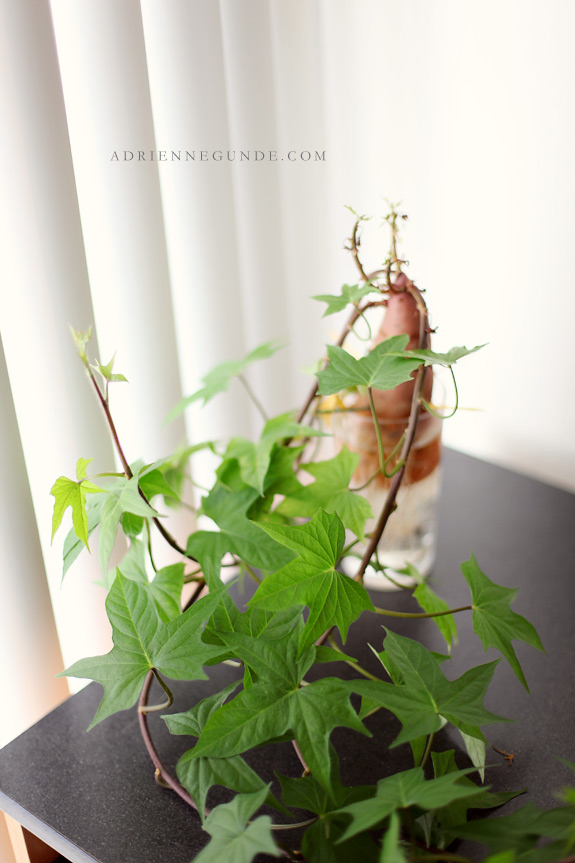 It is a yam plant that Scott's mother had lovingly started. I've have tried to start my own before but seriously, if I can't keep an already green and thriving thing alive, how am I going to convince something that doesn't even exist yet to sprout?? I am absolutely fascinated by this yam and it's pretty leaves – it makes me happy to glance over at it as I'm sitting and editing photos.
And of course, the gourds:
I think the prettiness surrounding me from all these goodies definitely helped me get over my cold in a jiffy! What fall decor do you love?





Tags: autumn decor, chinese lanterns, fall, fall decor, fave finds, squash