Tuesday, September 15th, 2009
A couple weekends ago Scott and I drove down to San Diego for a fun double-wedding weekend. We spent Friday at an intimate backyard wedding in Chula Vista and Sunday at a beautiful wedding at The Prado (stay tuned for epic posts on both!) and were left with Saturday & Monday to run amok around the city.
And although there are tons of places to explore, we managed to visit one place twice. That place was Extraordinary Desserts. After rave reviews from pretty much every person I have ever met, you would have had to drag me kicking and screaming from San Diego without first trying this dessert phenomenon. We had tea and cake there on Saturday and then went back Monday morning for brunch (and, more cake, of course). Aside from the tantalizing eats, I also fell in love with the mod decor, the little shopping nook, and the general eye-candyness of the whole place.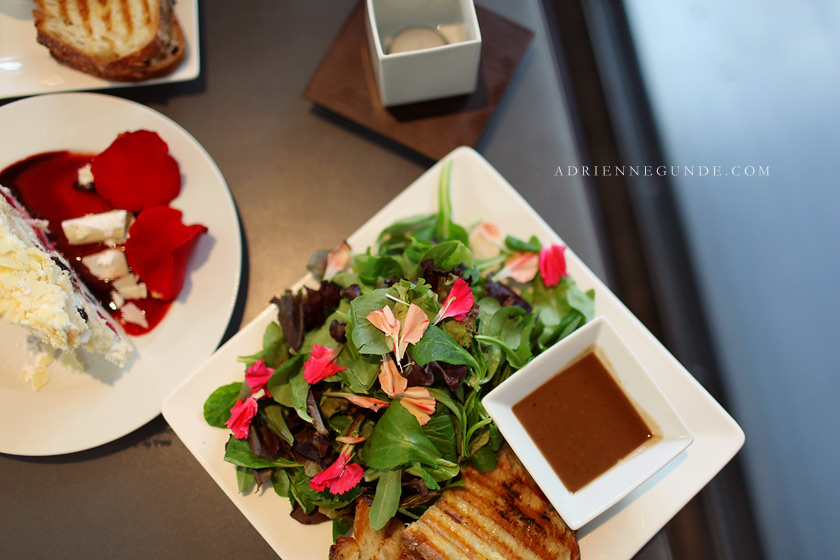 Kokeshi dolls! <3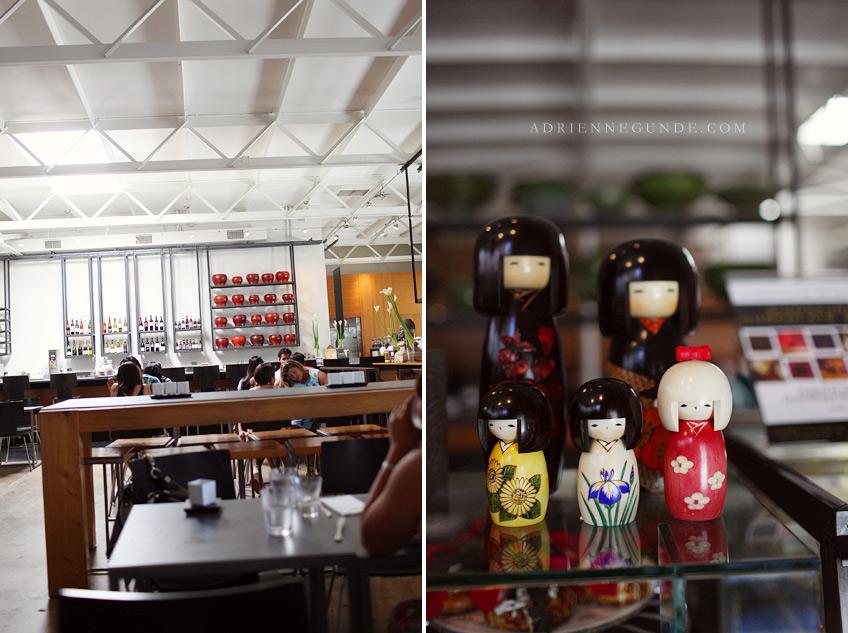 There were flowers in my salad. And they were DELICIOUS. Scott even thought the water was delicious: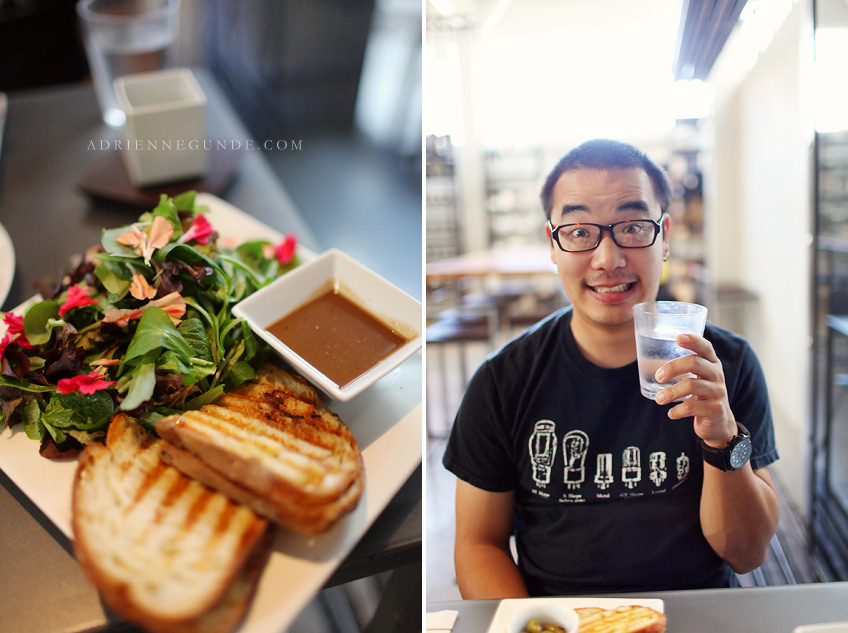 And of course, the cake! A berry-loaded, white chocolate masterpiece: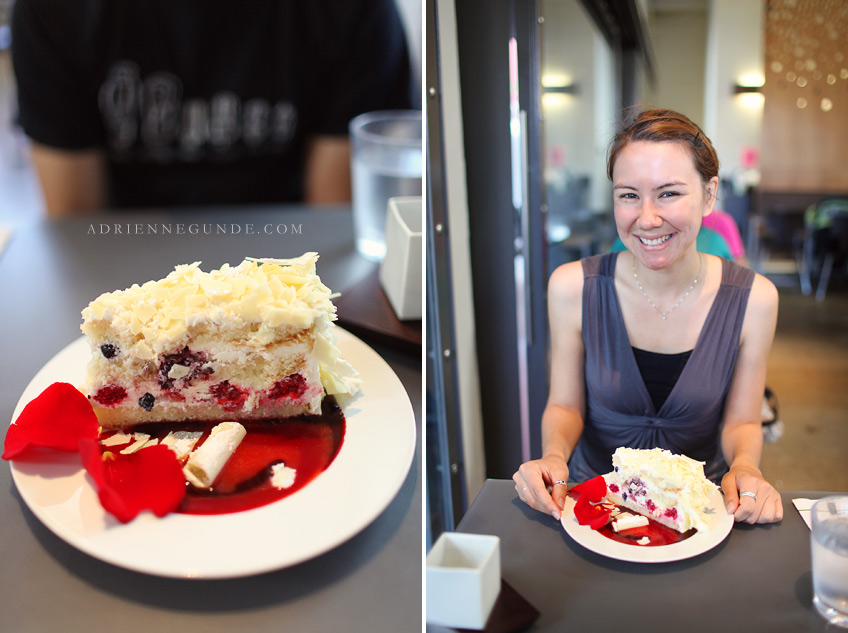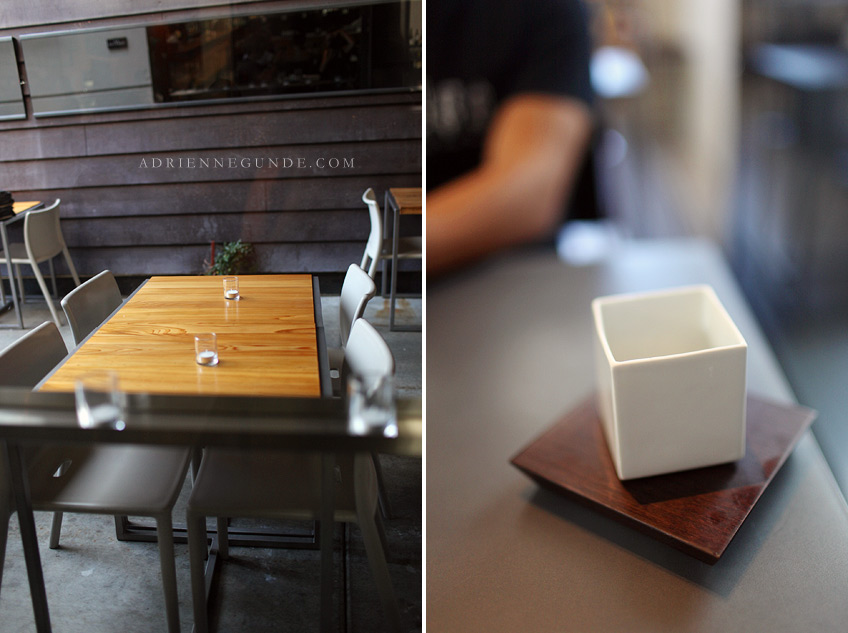 At first glance the cake seems slightly pricey, but both times Scott and I shared a piece and still had a little bit to take home. (And we're sort of heifers when it comes to eating.) Can't wait to load up on more sugary goodness the next time we're in SD!
On that note, stay tuned for more engagement and wedding posts on the way!