Monday, July 13th, 2009
It started with a make-believe proposal. The high school where Andrea teaches was putting on an improvisational comedy event and Andrea was participating as a representative from the English dept. Taro, in true good boyfriend form, was at the event, looking forward to a fun night of laughs as an innocent observer. Yet somehow, in the midst of the improv, the question of "when is Andrea going to get married?" was raised on stage. And somehow, the innocent observer that was Taro, was pulled up as a performer to provide the answer to the question. Put totally and completely on the spot, a nervous Taro sang a song of proposal. A break of silence was followed by an equally nervous "Yes?" from Andrea, and the crowd of students, teachers, and friends broke out into cheers.
Just a few months down the line, Taro decided to propose for real. They had just bought a house, a beautiful dream home nestled in a tree-lined street. Having put much of his savings towards the house Taro bought Andrea a beautifully simple ring with the hopes to replace it with a more "proper" ring down the line.
The night before their engagement session Taro emails me letting me know he has a surprise for Andrea. He had finally bought her the ring he had hoped to get initially and wanted to present it to her at the end of the session! I was so excited upon reading his email – and if he was at all nervous during the session, that definitely made two of us! Be sure to scroll down to see the results of the surprise and Andrea's heartfelt reaction :)
Taro and Andrea – we cannot wait for your beautiful Balboa Park wedding this September! We had such an amazing time with you at the session – thank you for the sunny brunch and the Trader Joe's cookbook (so exciting to find another couple who has just as much of an obsession with the place as we do!)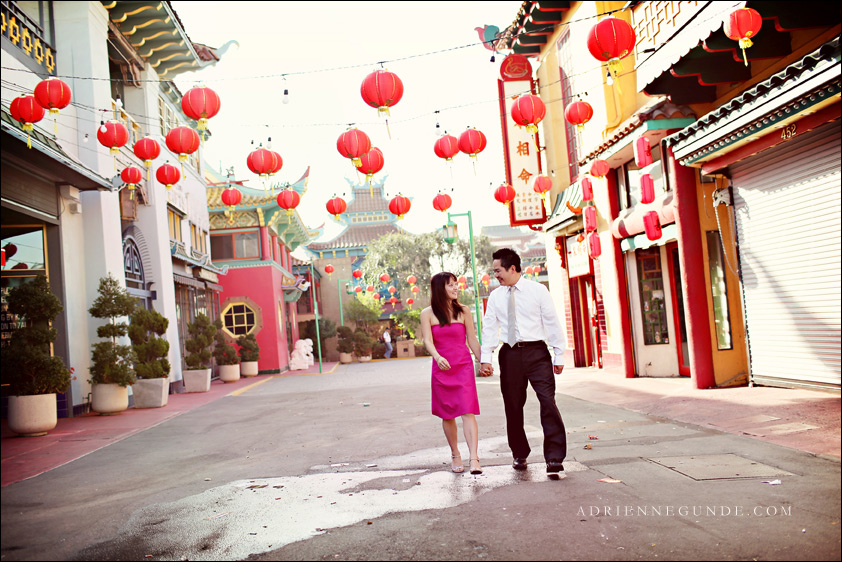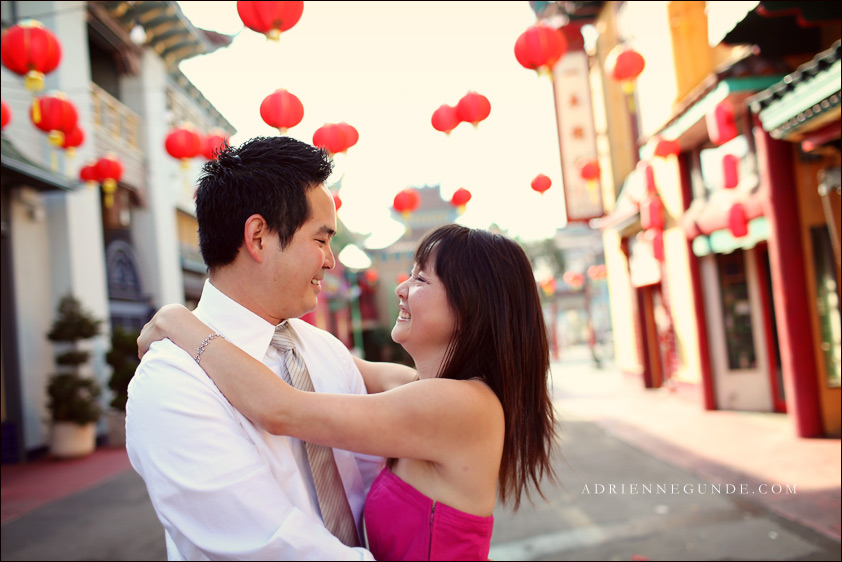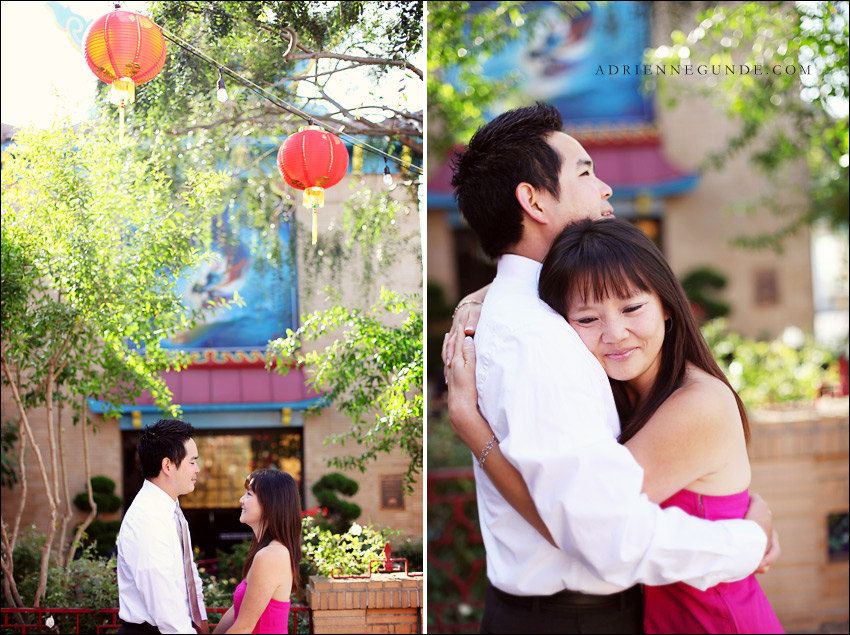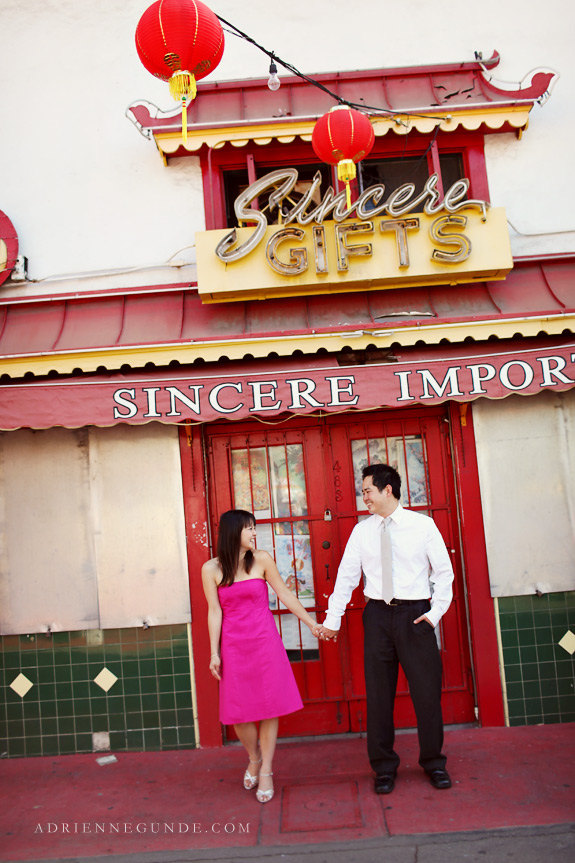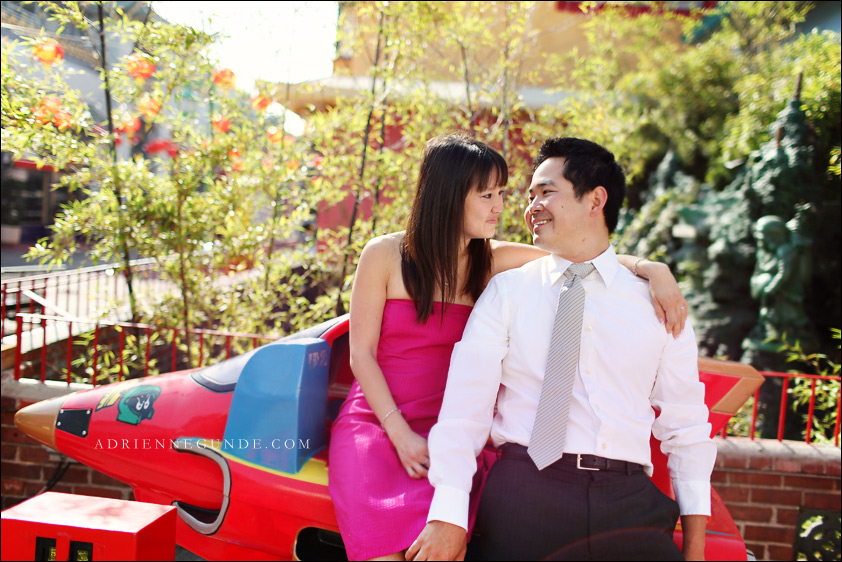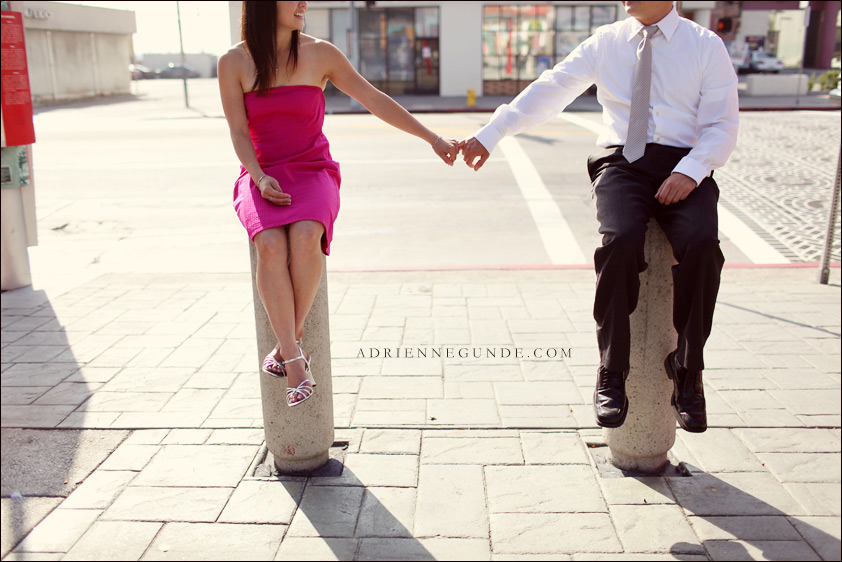 After shooting in Chinatown, we headed to Mission St. in Pasadena where they spend many of their weekend mornings. We started off at Buster's: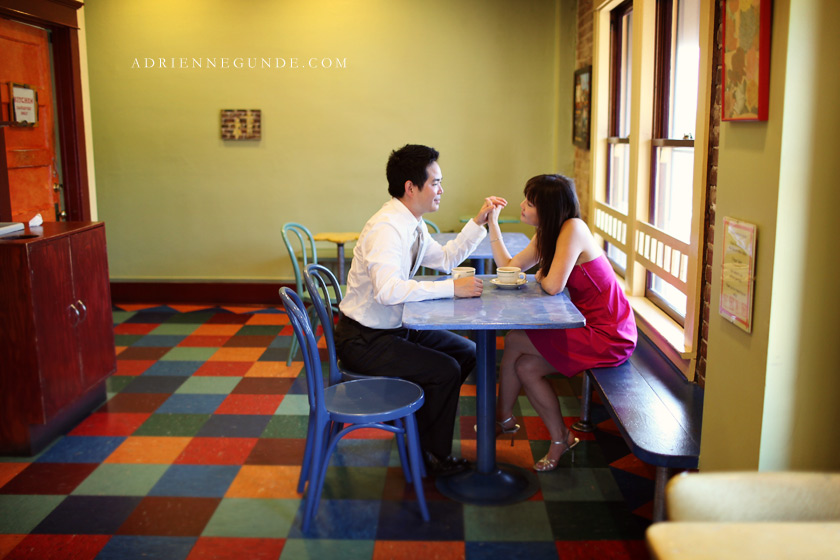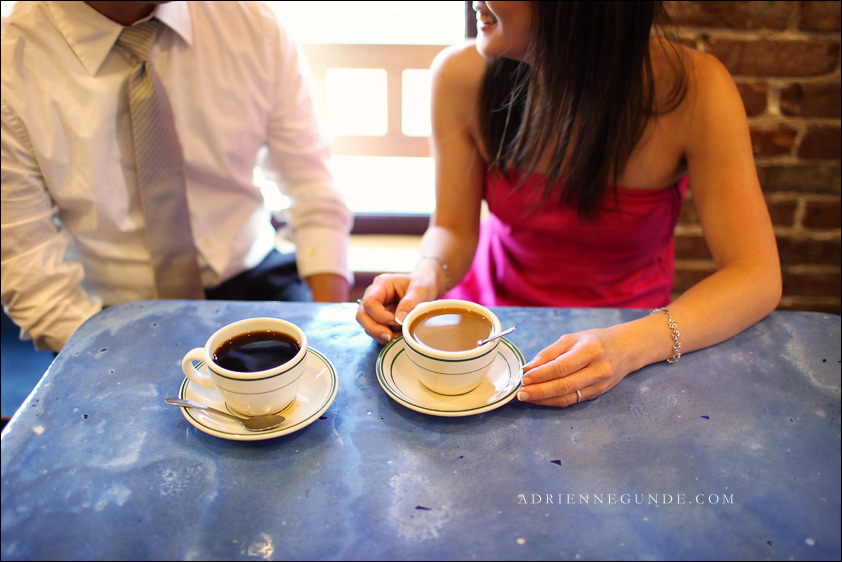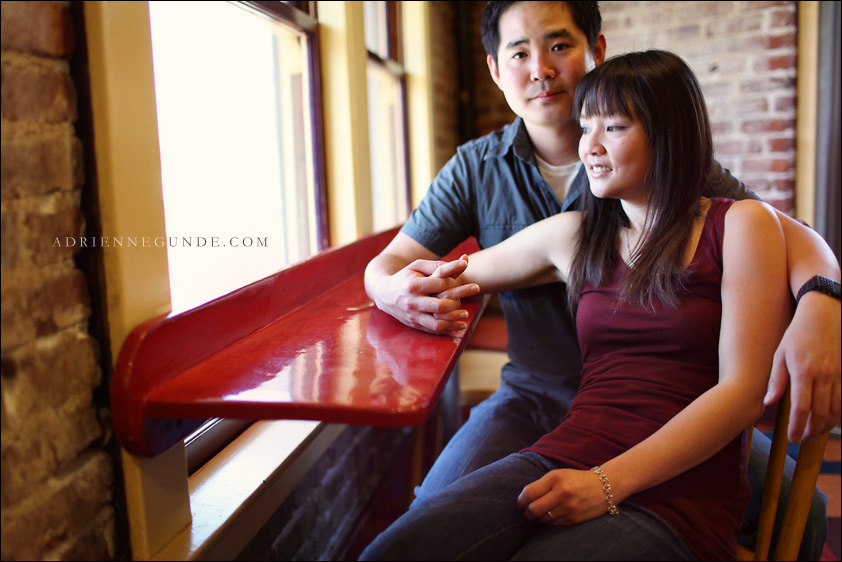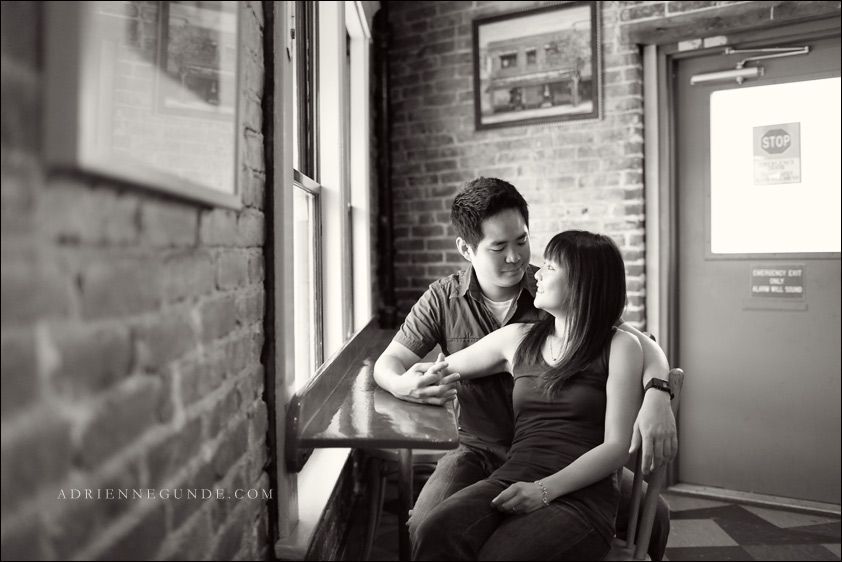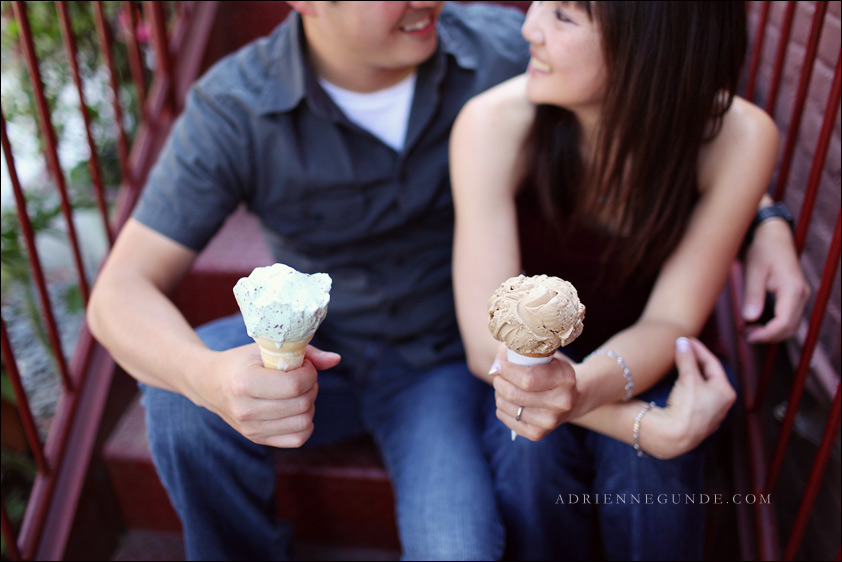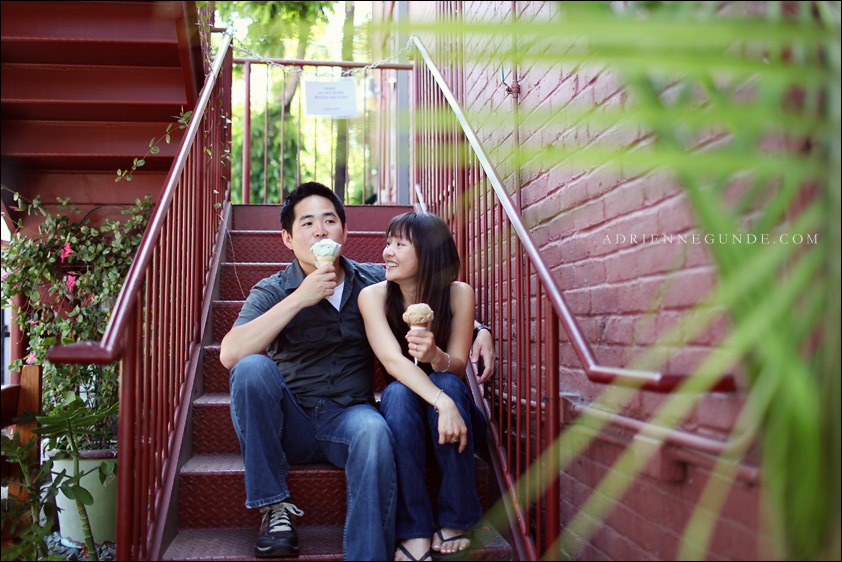 We then stopped by a little nursery tucked away right by the train station. (I totally had the urge to pick up some succulents but then I remembered how I had somehow managed to kill the last two we bought. Come on, they're SUCCULENTS! They live in EXTREME conditions in the DESERT!!)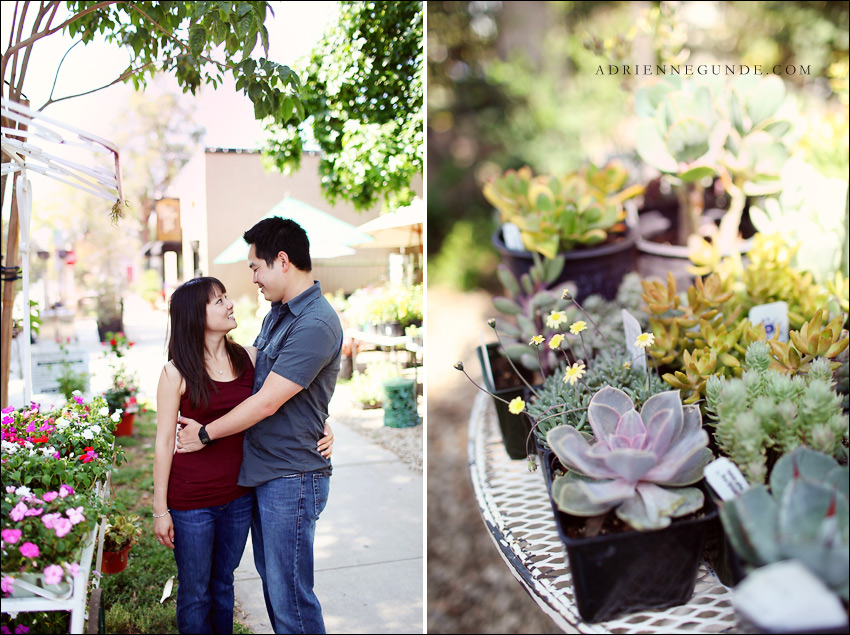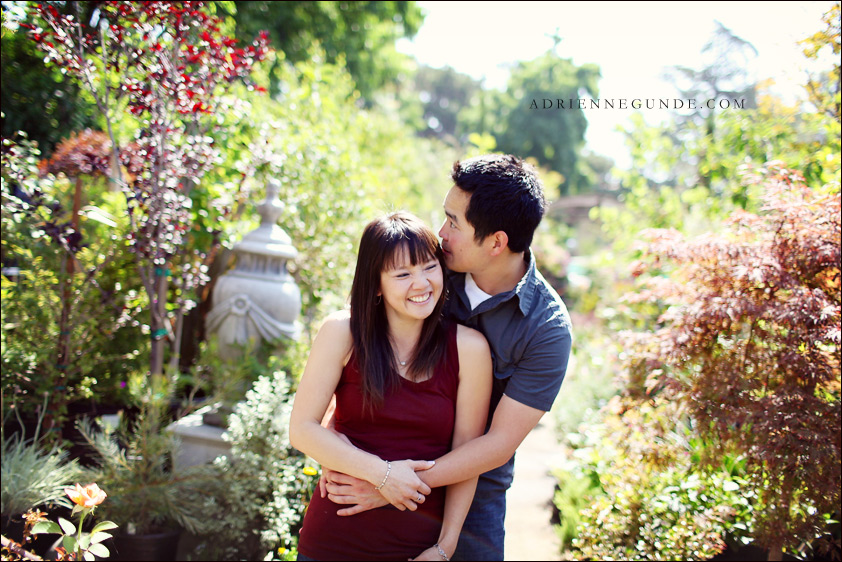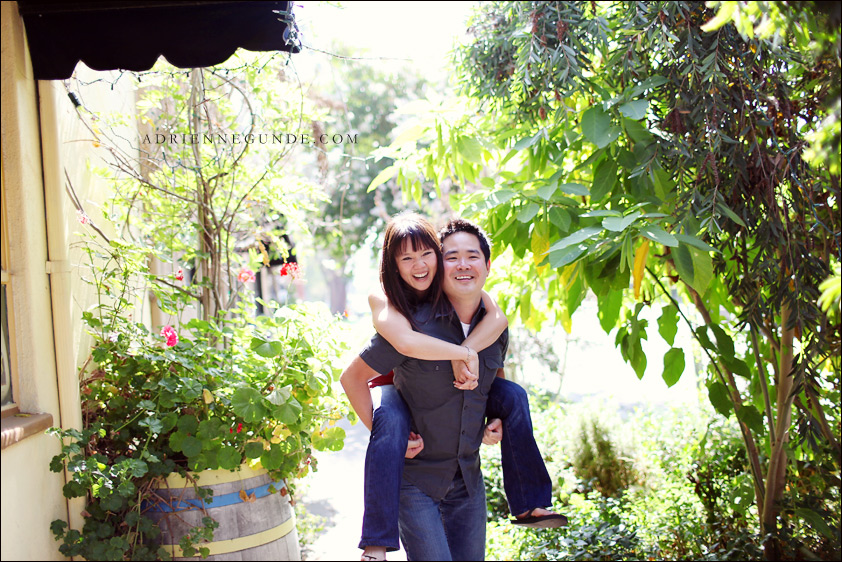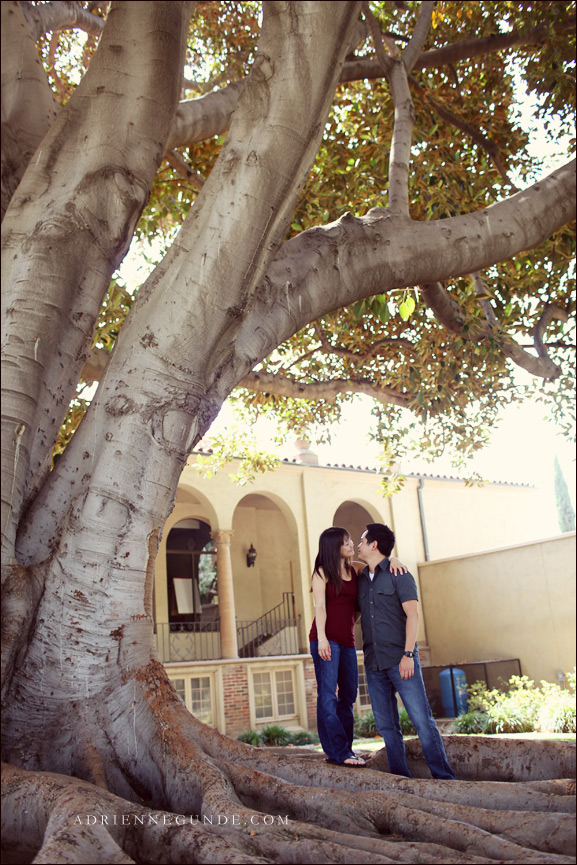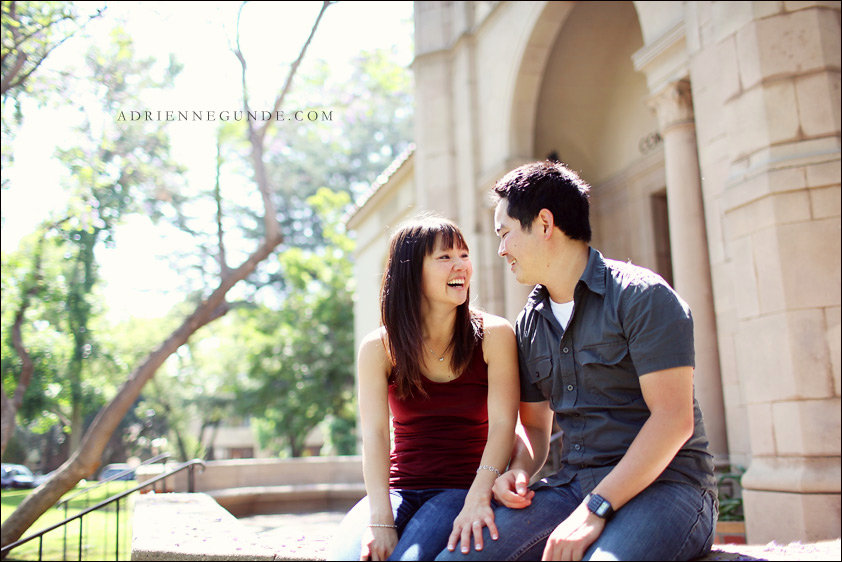 As the end of the session drew near, Taro suggested we do a pseudo-proposal scene. (Pretty slick, eh?) He asked for Andrea's ring so he could place it back on her finger, but instead pulled the old switcheroo! Loved it!! Her reaction almost had me tearing up on the other side of the camera…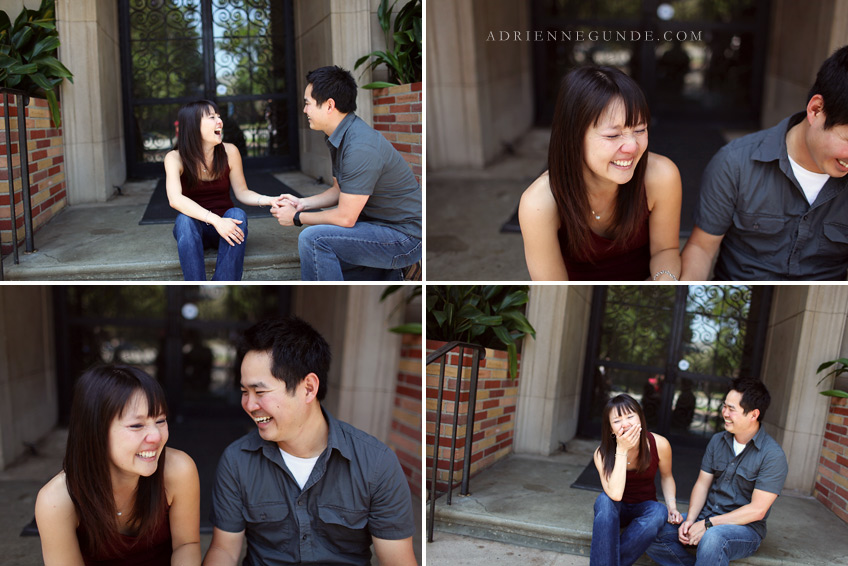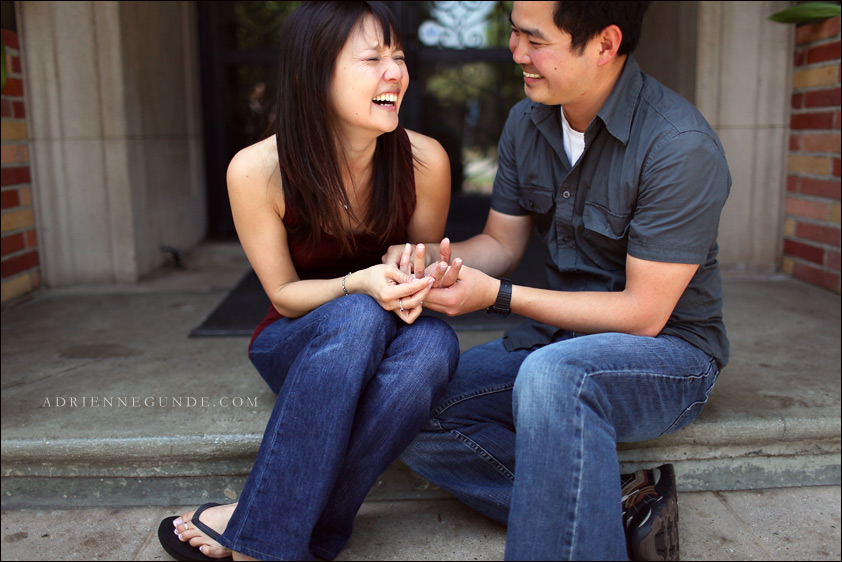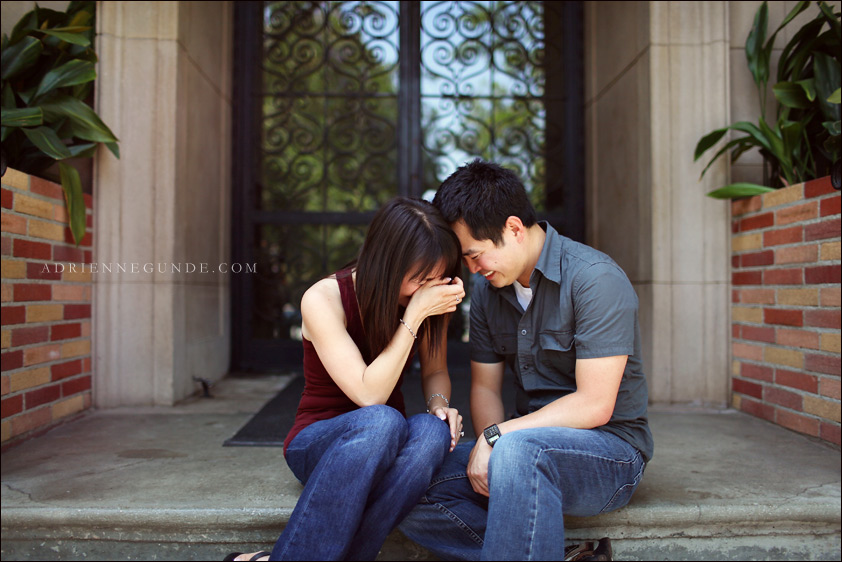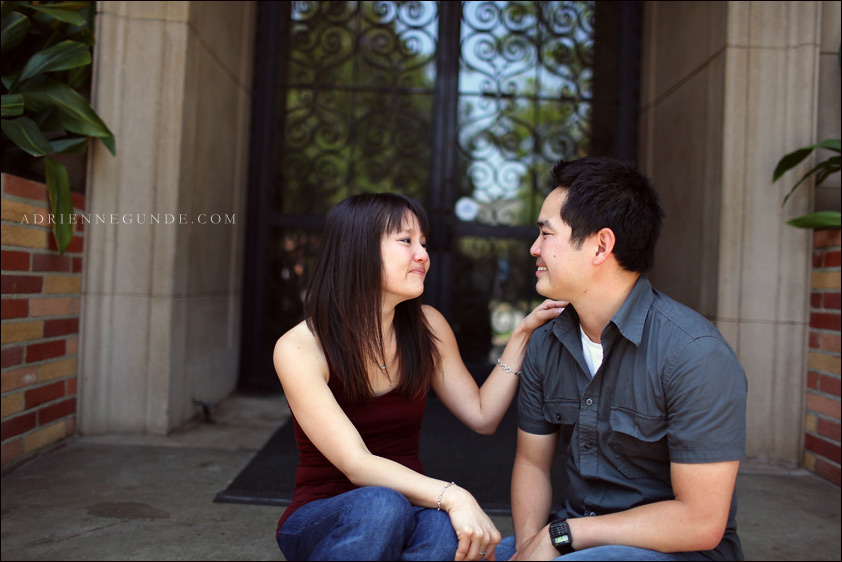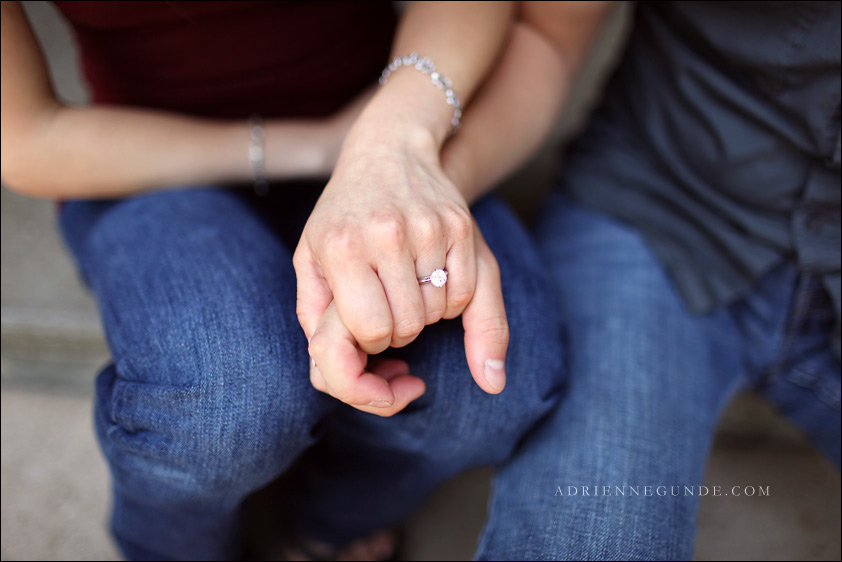 —
Also wanted to share a couple quick pics of their invitation. I loved it the moment I saw it – the newspaper idea is so genius and all of the little sections were so well thought-out! I get so excited when I see things that are wayyy more clever than I could ever come up with!