Wednesday, January 28th, 2009
You wouldn't have believed it if you hadn't seen it yourself. It had been dark and gloomy all morning – rainy in fact, with light drizzles pattering our windshield as Scott and I drove to Elizabeth & Minho's wedding. The cloudy weather continued as Elizabeth's bridesmaids rushed around her in her home, helping fasten her dress and adorn her with jewels, it continued as we drove over to the church, even as we walked over to the nearby park for their first look.
And that's when it happened – right as Elizabeth walked up to Minho, right as he turned to see her, right as both their faces lit up as they caught their first glimpse of each other on their wedding day – the clouds parted and the sun peeked through, as if in realization of the weight of the moment. And as we finished up portraits of the two of them together, Elizabeth proclaimed with a huge smile: "I had been praying for this weather!!" It was incredibly fortunate that the weather worked in our favor, but to be totally honest, their joy alone would have been enough to light up the day :)
Elizabeth & Minho – thank you for allowing us to witness your beautiful wedding and share in your happiest moments! Wishing you all the best for years to come!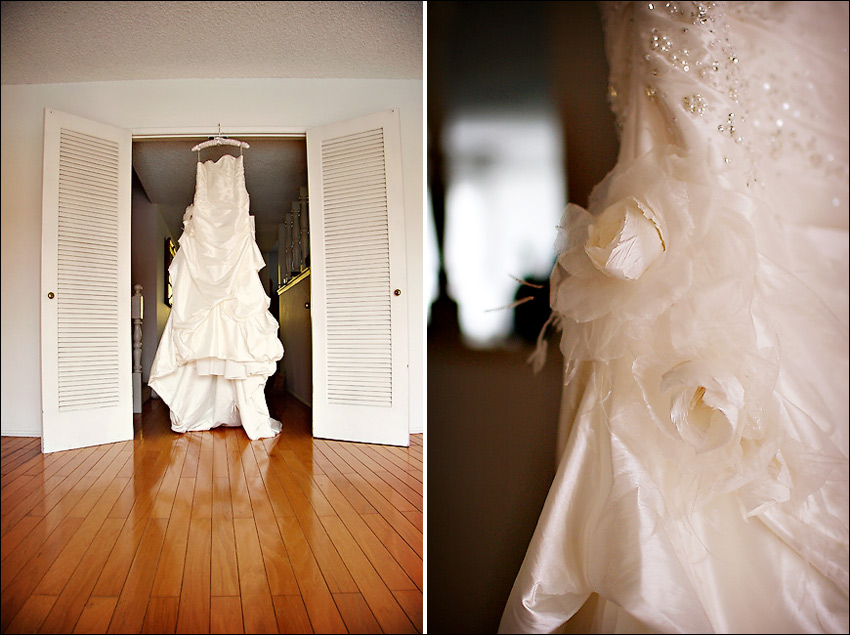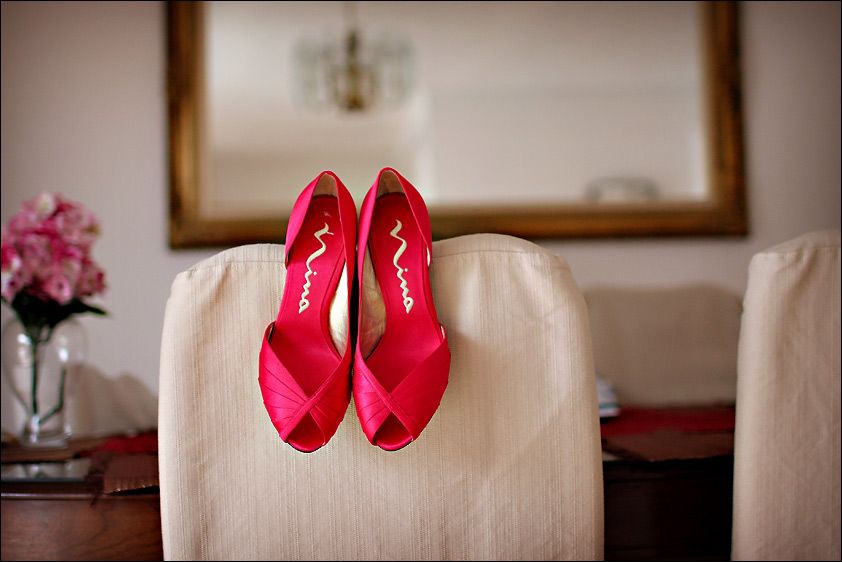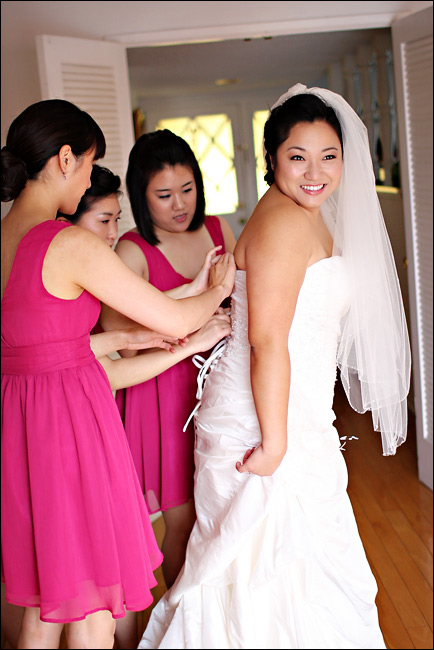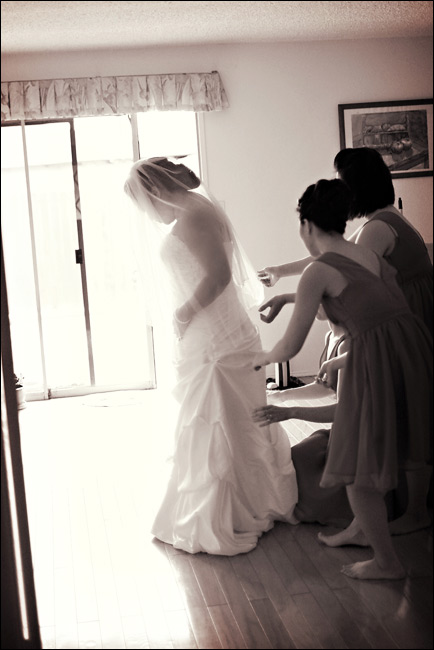 As the girls finished up at the house, Scott grabbed this shot of Minho at the church: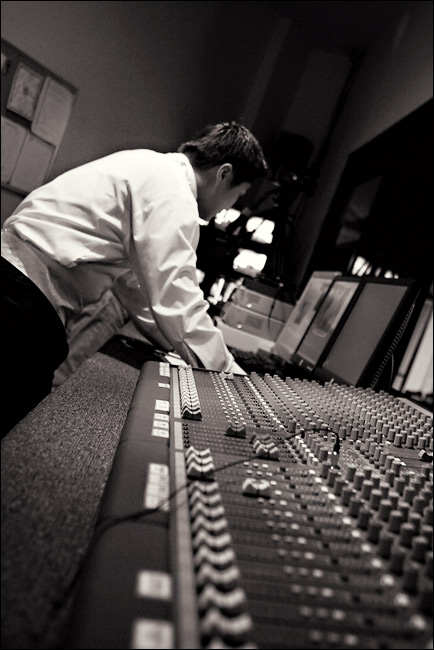 On the way to the park:
The girls: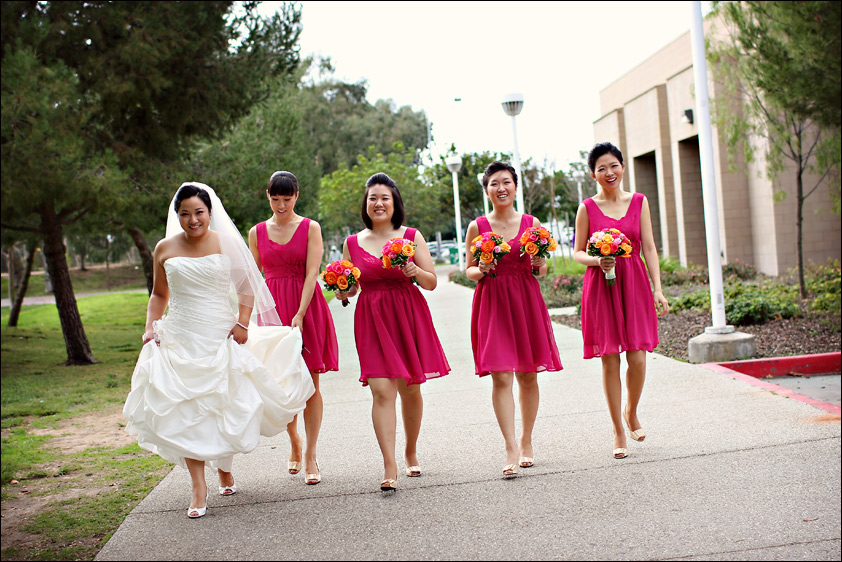 Elizabeth was going to tap Minho on the shoulder, but instead pulled the old "back of the knee" trick. Love it!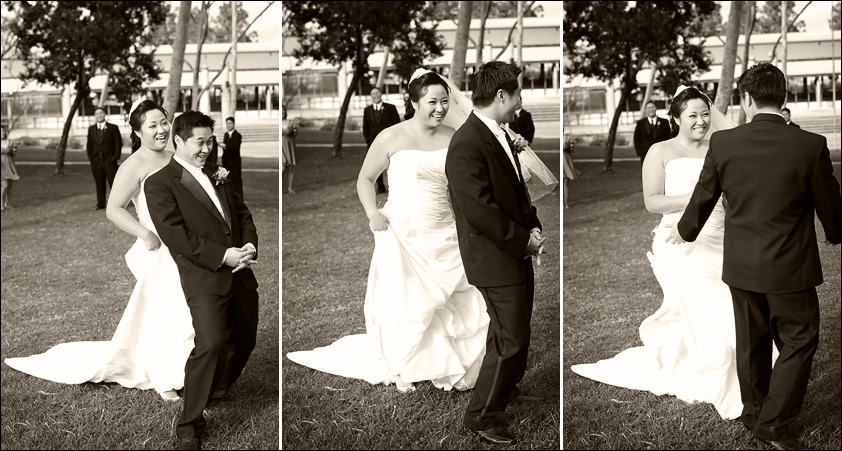 And here comes the sun: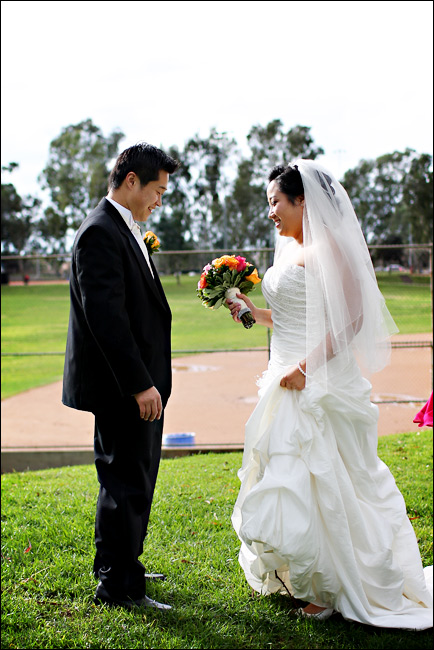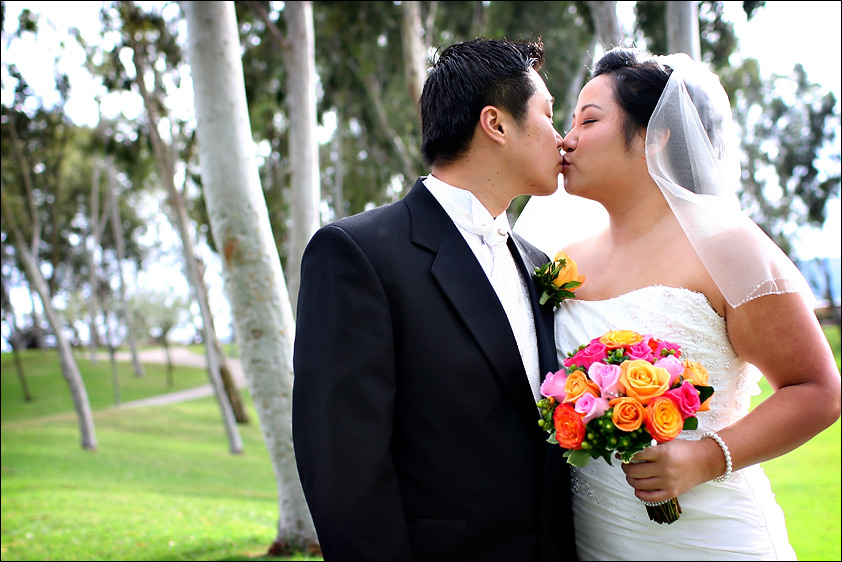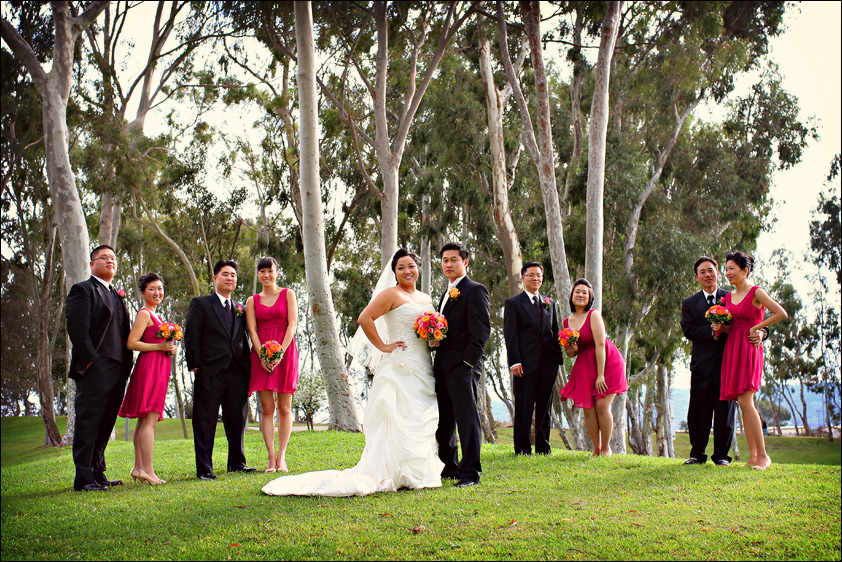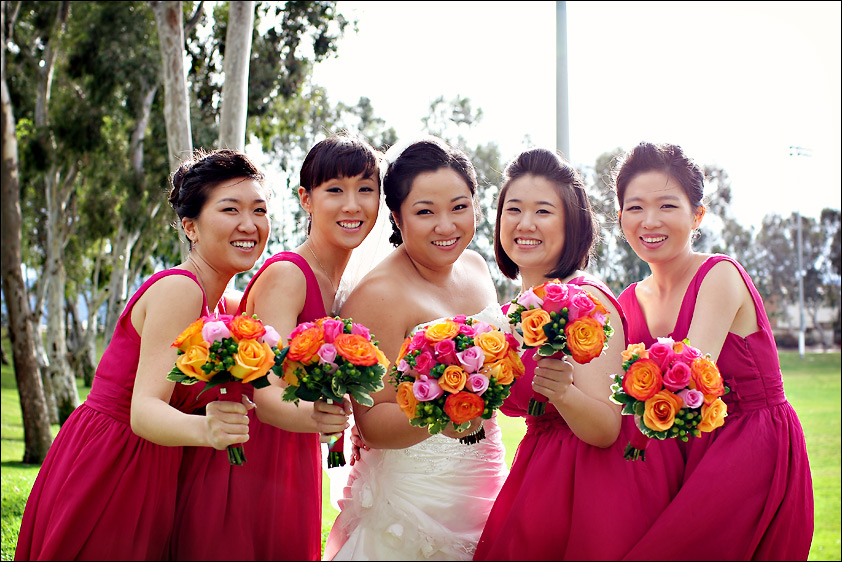 The bridesmaids' flowy pink dresses were an absolute dream! I've calmed down over the years in terms of being a ginormous pink fanatic, but when I saw these dresses I immediately reverted to the kindergartener who used the "red-violet" crayon religiously down to a stub while the rest of the Crayolas went untouched (especially white, who ever used white?)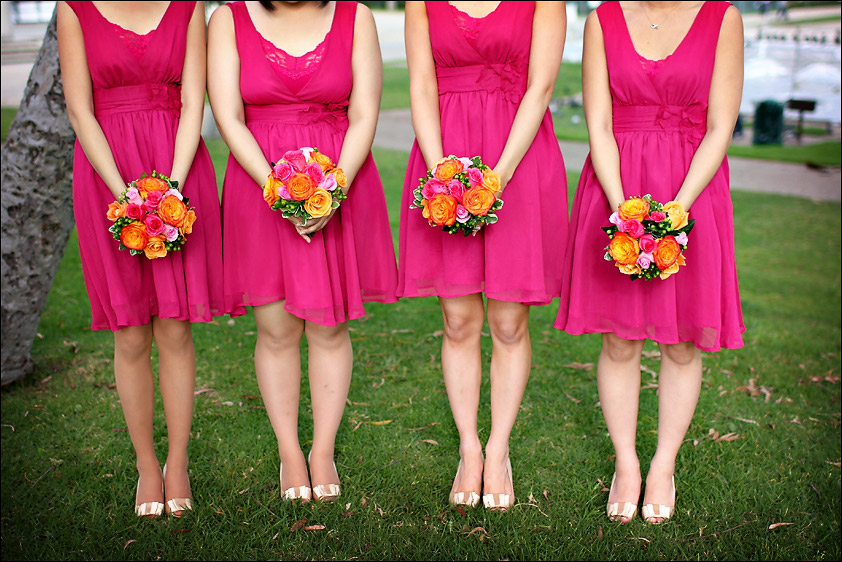 This awesome shot was all Minho's idea! They're "looking for Elizabeth". haha.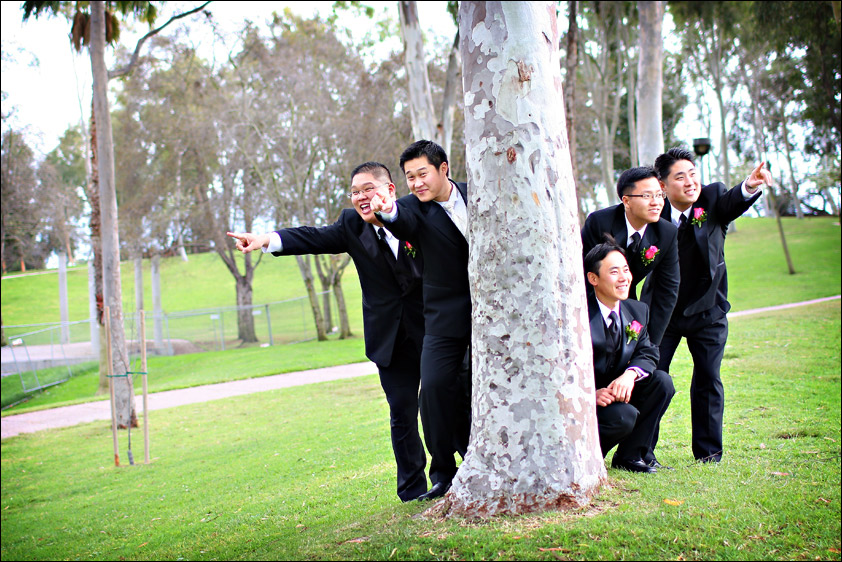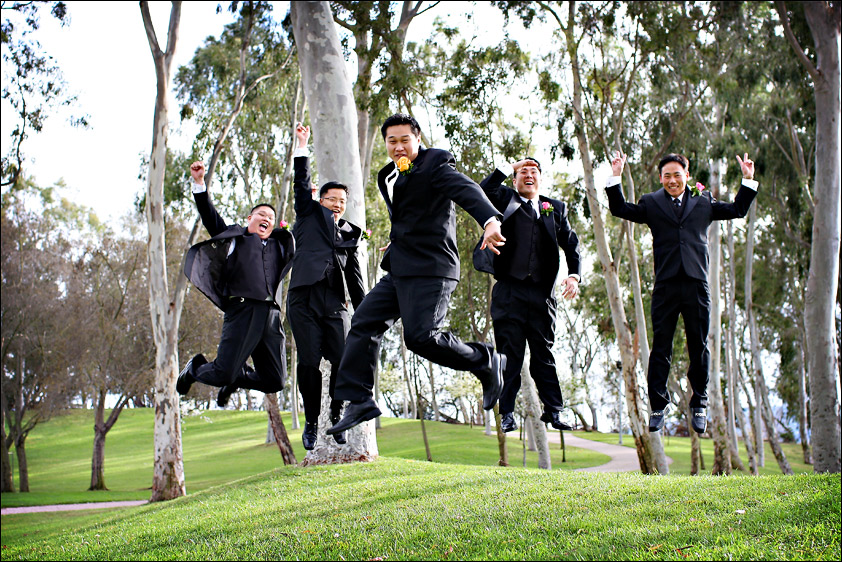 As the bridal party headed back to the church to help prep for the ceremony, we grabbed a few more shots of just the two of them..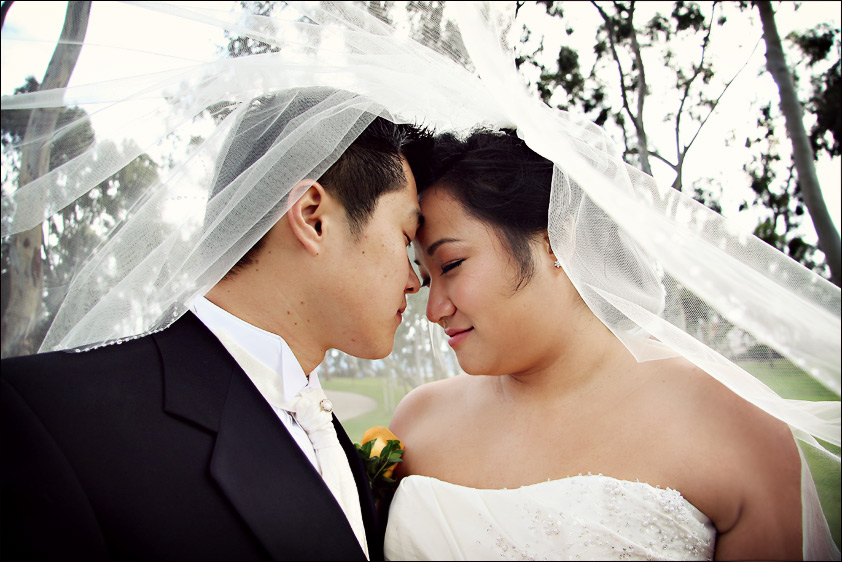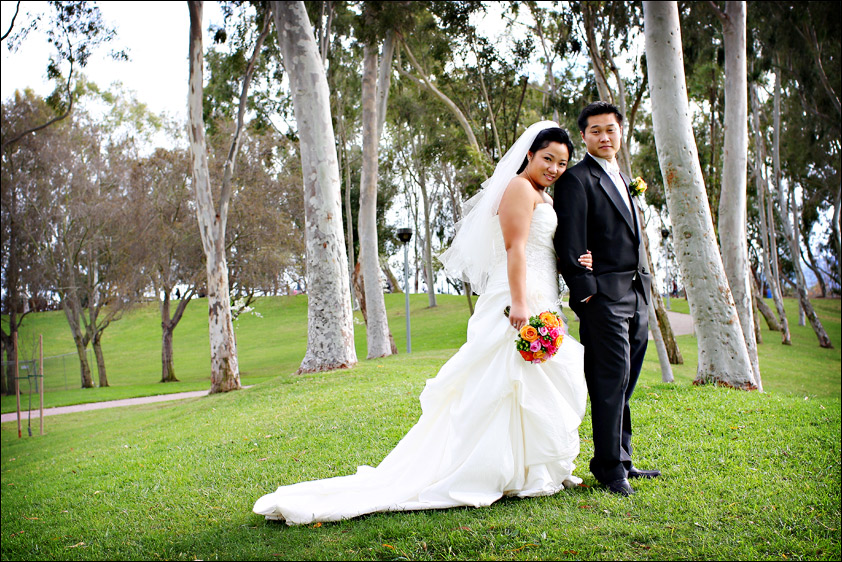 Elizabeth was absolutely radiant: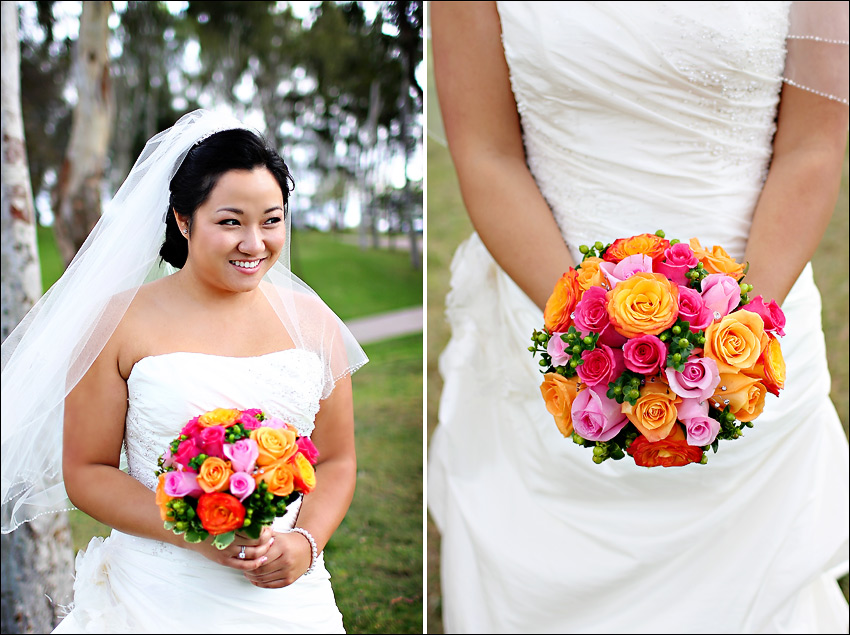 And Minho was looking quite handsome himself: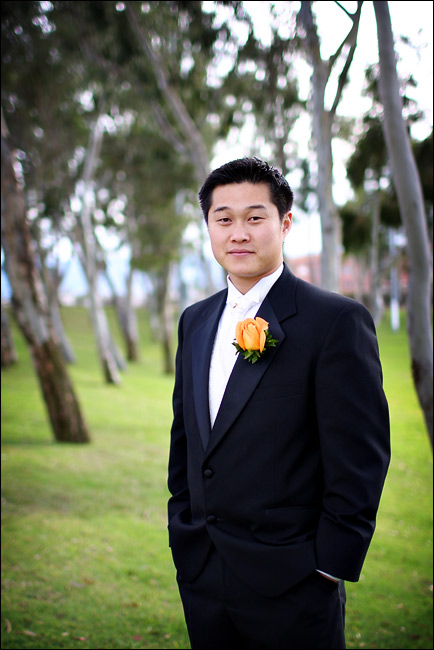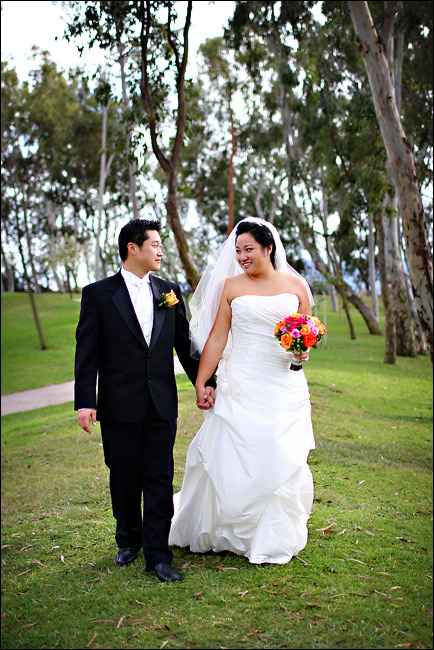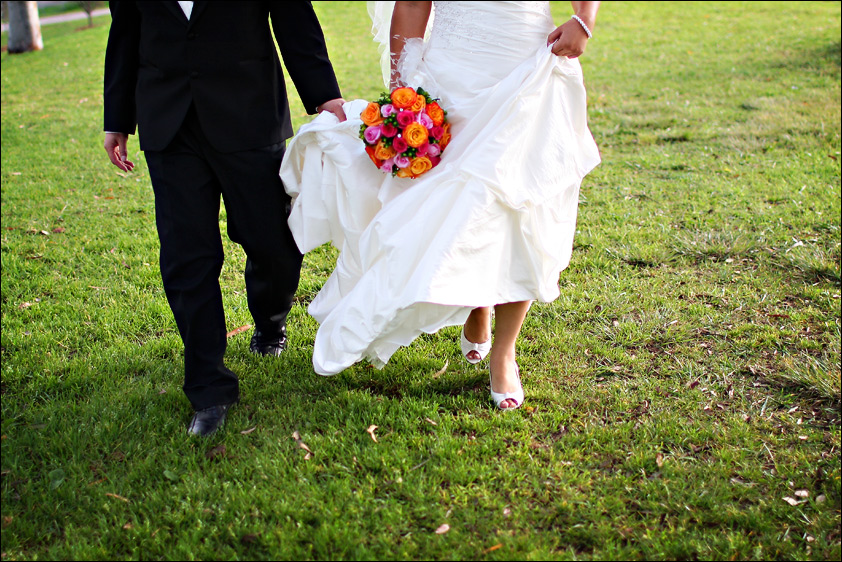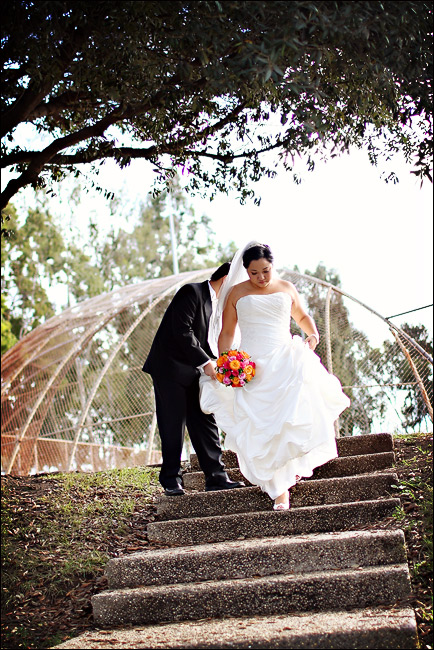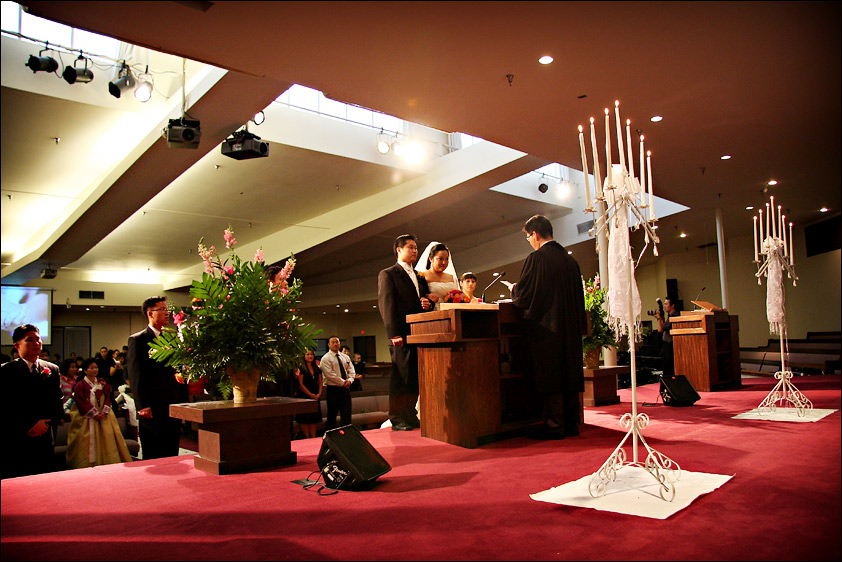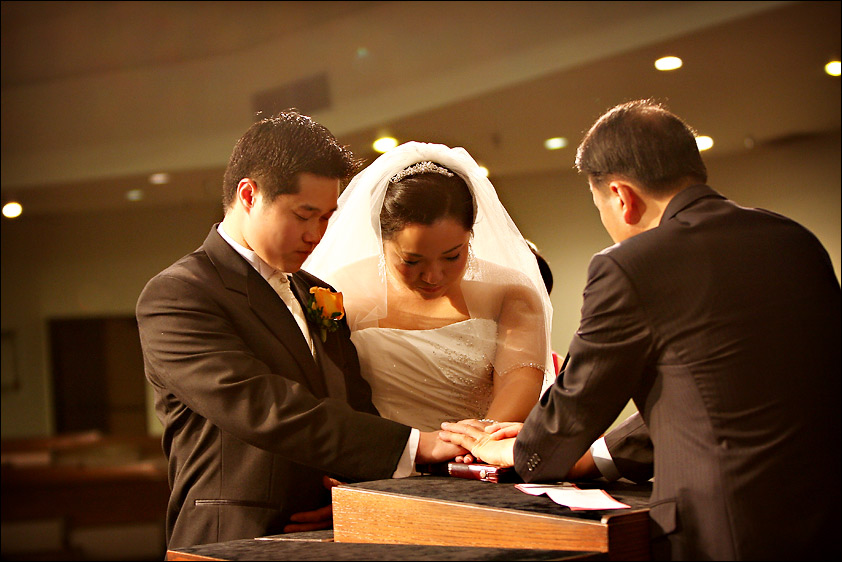 Married!